Please tell us a little about yourself. Where and how did you grow up?
This is always a difficult question to answer, I have a belief that sometimes it is easier to allow those you trust to tell you more about yourself. You will discover some amazing facts when you step away from things and see them from a different perspective.
I was born in Empendle near the beautiful Drakensburg mountains, the only child to Jabulile Zuma and Reginald Ndlovu. Empendle is a beautiful place with lots of mountains and an amazing sense of community within the people that live there. Just like any other place, Empendle had its own problems, territorial wars emerged and it divided people, that's when my mother decided to move me to Joburg at the age 13 to be closer to her. I've lived in Jo'burg most of my life and this has become my home away from home.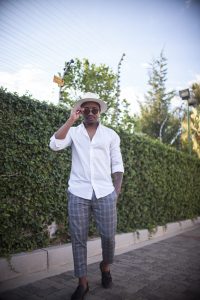 How would you say your upbringing or childhood experiences have affected your approach to photography?
Growing up I don't remember seeing a camera or having a picture of myself taken, this motivated me in the early stages of my photography career to document and preserve the experiences I came across. The love for all things visual and storytelling were also fuelled by my late mother who gave me a photojournalism book as a gift for my 15th birthday. I didn't understand it then but I guess she saw my interests and put fuel to the flame.
I was never much of a talker and I still shy away from talking so photography is my tool for expression, it is the one way I know how to best express myself and communicate with other people. It is my safe haven so instinctively my approach is to tell a story. I now use photography as a tool to express myself.
Most creatives start in a corporate career or in another formal lane before they discover their true calling. Was this the case for you? What made you pursue photography as a career?
Much like most creatives, I started in a different industry to what I am doing now. I am a qualified sports coach/personal trainer who worked in the fitness industry for a good 3 years. I then moved to the IT industry and spent what felt like a very long 2 years. In 2014 I was lucky enough to be headhunted by a start-up agency to manage key accounts, I soon found myself curating content and telling brand stories. There was something missing from the content I was creating though, the pictures we used were not relevant nor were they evoking an emotion. This led me to purchasing an entry level camera from the money I had saved up and decided to curate content for SME's. I saw a gap in the market for visual content that resonated with me, both as a consumer and creator. At the time there were not enough people of colour in the content we were putting out so it was only natural to pursue photography as a career.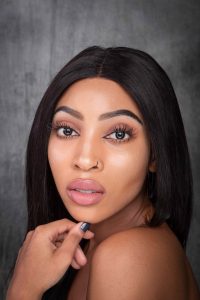 How would you describe your style of photography and what sets you apart from the various photographers in the game?
I am a commercial and portrait photographer so I always aim to photograph images that I would love to see in editorials, magazines etc.
Having experience from the different industries I have worked in probably sets me apart, I have gotten to understand my end goal as a photographer and agency founder. As a fairly new photographer I have a lot to learn and I am always willing to learn something new from both the industry peers and those outside of the industry.
What are some of the challenges of pursuing this lane and how do you overcome them?
The first challenge for me was definitely deciding to leave a comfortable salary to pursue photography, luckily I had a few clients who were willing to listen and trust me with their brands. The next challenge is then deciding what type of photography you want to do, it is very easy to copy/paste what you see on social media but does it really make you tick. The best way to find out is to try everything out and leave your options open.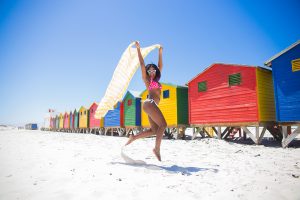 Building up a database of retainer clients is very key and probably top of the list once you have done the basics to get started.
Once you have clients that are willing to listen, how you shape the rest of your career is really dependent on the amount of effort you're willing to put in to study your craft and your clients. There are a lot of photographers in the scene and a lot of people who are not photographers who have a camera and can produce great work. You have to offer more than just your skills.
Please tell us about iStockAfrica. How did it come about and what's your vision for the platform?
iStockAfrica is a stock image agency based in Jo'burg, we stock beautiful hi-res images of afrocentric people.
Finding stock images of afrocentric people from the traditional stock image websites has proven to be a difficult task for brands. The ones that you do find are not a true representation of the current times and that's why iStockAfrica was born.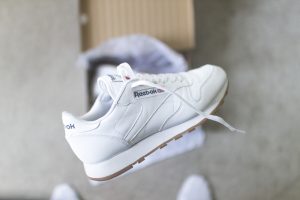 Our main purpose is adding diversity in stock photography. We want to make it easier for you to find beautiful hi-res images of afrocentric people for your blog, website, presentation etc. This matters to us because as a stock image agency that represents afrocentric people, we are very aware of the lack of diversity in stock photography. We sure love to travel, eat out, hike, swim, because of this, our approach is very intentional in the final content we produce and deliver.
The bigger plan for iStockAfrica is to be the go-to in stock photography across Africa, think of it as a place for creatives to learn and master their craftsmenship.
What do you consider as career milestones to date?
Landing Sunday Times newspaper as my first client in 2014.
Being featured on this very magazine for my women's month campaign in 2017.
Shooting for True Love Magazine, I grew up reading the magazine so I was really happy to see my work on there.
Travelling to Tanzania with Somafco Trust as their official photographer for the tour.
Landing Flight Centre SA as a client for iStockAfrica was really exciting not only to me but for the direction we are heading.
Doing what I love is truly a blessing so this has to be my biggest milestone so far.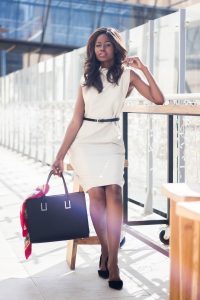 If you had a million dollars to play with what kind of shoot would you put together and which personalities would feature in it?
Firstly, a million dollars is a lot of money so it would be split up in various ways, not just on one shoot. iStockAfrica is a very new business that could do with a cash injection so a good 30% of the money would go in to creating a stock image agency that not only produces quality images but represents creatives and their work.
As a budding videographer, I definitely want to do short documentaries on African artists, creatives, athletes and leaders. Khanyi Dhlomo, Jacob Zuma, Dj Capital, Tibz, Black Coffee, Maps, Ms Cosmo, Uncle Scrooch, Dj Zinhle, Caster Semenya, Kwesta, Oskido just to mention a few.