Superman is dead. From overtaking greats like Larry Bird in career stats, to pulling off his signature fadeaway jump shot almost as if he were on a different astral plane, Kobe Bryant was some kind of magic.
The stats will tell you that over the span of his twenty-year career he was a five-time NBA champion, a Finals MVP twice over, won two Olympic gold medals, and made the All Star team 18 times. Those are only a few of the highlights of his career that – were I to list them all – would fill out an entire page and then some.
He owes his athletic greatness to his intense work ethic. With his father being an NBA player himself, his family moved around a bit while he was growing up because of it. He spent seven of his childhood years in Italy, moving around every few years as his dad's professional needs required. Of his time in Italy, he said "The thing that was always the most constant was the game. And that was my refuge, that was the place where I could go and have complete familiarity no matter where I was … whether I got along with the kids or didn't get along with the kids, it didn't matter because I always had my ball. So, I can always pick up my basketball, I can always hop on my bike, I can always go to the park, and I can always shoot. That gave me a great source of comfort."
He moved back to the US when he was 13 and attended Lower Merion High School in Philadelphia, the city he was born in. With no friends, and barely any grasp of American social norms, he had a growing frustration around the upheaval in his life. An angsty teen because of it, he channeled that anger on the court.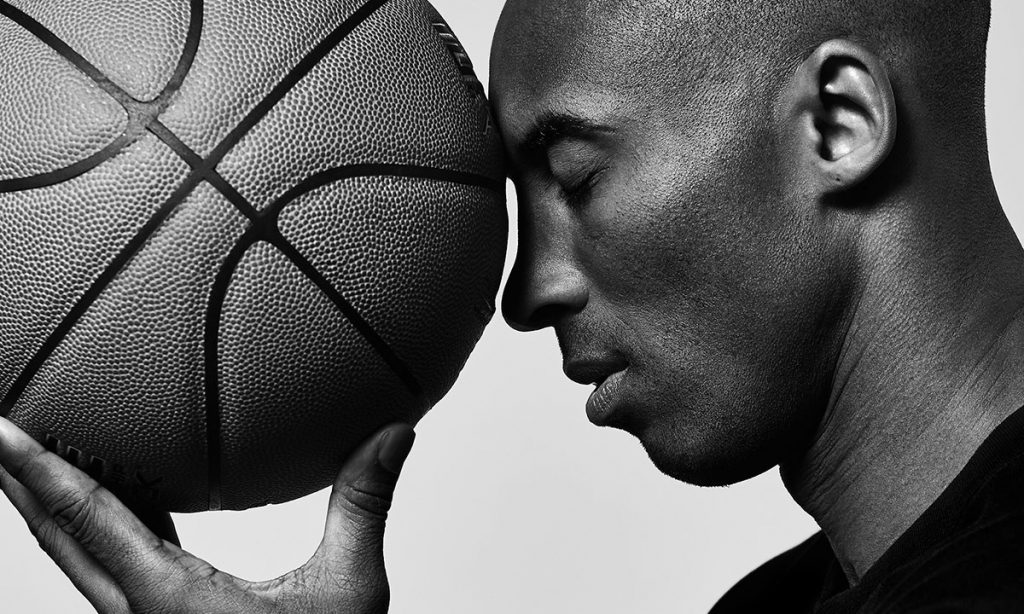 "You just never view it as 'I'm going to control this thing.' It was more like 'You know what? I'm just gonna delay the eruption. I'm just gonna push it to the side and then use it for my benefit for what it is that I love doing, which is playing the game.' And once I discovered that, everything about the game changed. Because now I understood that I could really lose myself through the game. And no matter what affected me, no matter what happened in life, I could always step onto the basketball court and let my game speak to that, step onto the court and just absolutely erupt."
Honing that craft meant studying every aspect of the game, and topping the totem pole of what elicited greatness was discipline. His work ethic was as legendary as his lack of tact. Obsessed with winning a state high school championship, he would pitch up to school at 5am for practice and leave at 7pm. Convincing his teammates to come in earlier as well, where other kids would shoot the breeze with one-on-one games to some arbitrary number like 10 points, Kobe would insist of one-on-one games to 100 points.
In 1996, he announced to his packed-out high school gym "I've decided to skip college and take my talent to the NBA." As a kid in Italy, when older kids would laugh off his dreams of NBA greatness, he would scribble his name on pieces of paper, shove it into their hands, and tell them "You might want to hold on to this." As the youngest player in the NBA at 17 years old, he was about to make good on his annoyingly cocky – yet hilarious – promise.
Tossing up four airballs in a Playoff series against Utah in 1997, he used his anger from the championship exit due to his mistake as fuel for the seasons to come and went on to win 3 back-to-back championships with Shaquille O'Neal for the Los Angeles Lakers.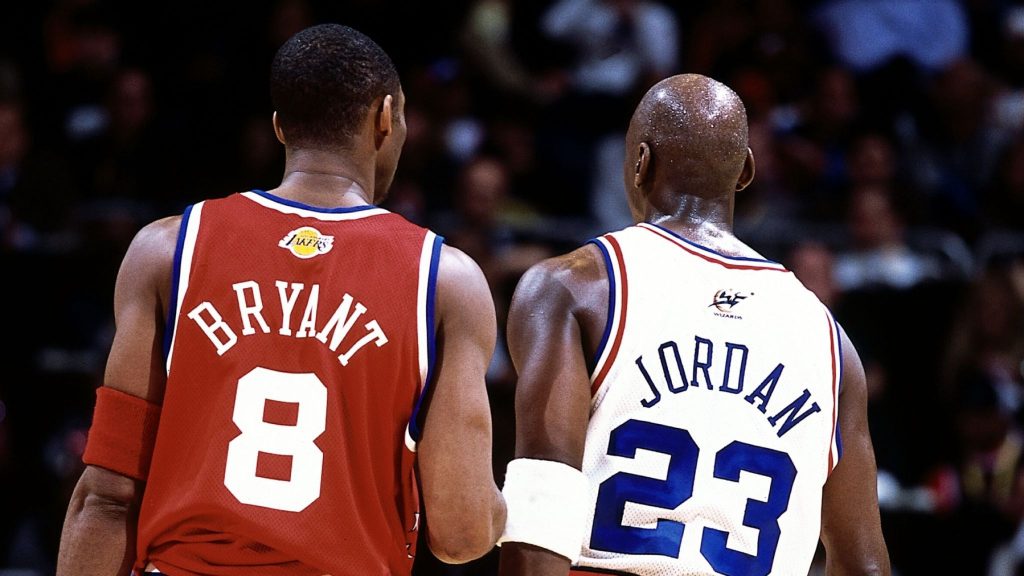 Hellbent on surpassing Michael Jordan as the greatest NBA player in history, he modelled his game after Jordan's. His much-hyped first on-court meeting with the legend had him asking for advice on how to feel the defense when he turned around on his jump shot. That jump shot went on to be a hallmark of his game and was damn near unstoppable. But when Phil Jackson orchestrated a meeting between the two, hoping that Jordan could convince him of the value of selfless teamwork, the first words Kobe uttered to him were "You know I can kick your ass one on one." In later years, Jordan has described Kobe as the only player to have done the work to deserve the comparison with him.
He would keep his teammates on court after practice so that he could try out new moves on them, work out harder and wake up earlier than anyone else on the team, and when players would take time out during the summer between NBA seasons, it was only an opportunity for Kobe to better his game by keeping the same routine.
He went on to win two more titles, back-to-back, and became one of the most decorated players in the history of the sport. Of his career achievements, he said "The most important thing is that you must put everybody on notice that you're here and you are for real. I'm not a player that is just going to come and go. I'm not a player that is going to make an All Star team one time, two times. I'm here to be an all-time great … Once I made that commitment and said 'I want to be one of the greatest ever,' then the game became everything for me."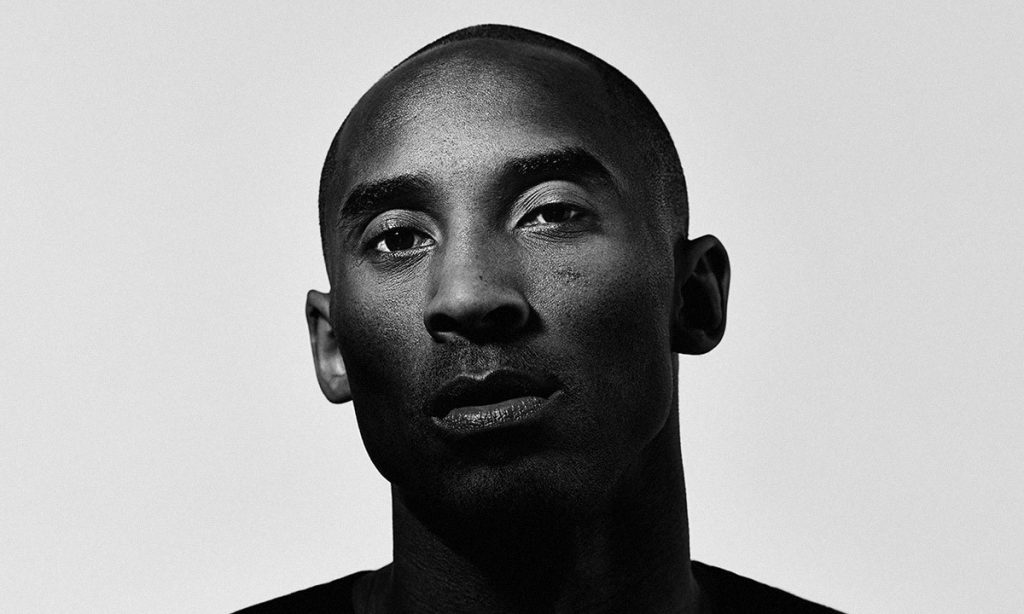 When Shaq was traded in 2004, he saw it as an opportunity to win a championship without a co-headliner, and forever silence the doubters whose quips on his abilities ultimately came down to the fact that he could only win with Shaq. The following season saw his career high score of 81 points in a game, second only in history to Wilt Chamberlain's 100 points. With less than stellar support on court, he soon realized that individual brilliance – as blinding as it was, compared to his contemporaries – would not give him the championship he craved. In another of his scathing comments, he said of the season that garnered him his career high, "I almost won an MVP with Smush Parker and Kwame Brown on my team. I was shooting 45 times a game. What was I supposed to do? Pass it to Chris Mihm or Kwame Brown?" In 2018, when told that the second leading scorer of the game was Parker with 13 points, he said "Now you know why I had to score 81."
In so far as his achievements go, it would be remiss of me not to mention the history of his rap career. He lived with Steve Stoute for three weeks in 1998, "training" to take up his role in the long history of basketball stars turned rappers. Who could forget Shaquille O'Neal's 1993 album Shaq Diesel? Allen Iverson's Jewels? With lyrics like "I had a dream that jealousy was a thing of the past/ And we all understood it's all vanity and it won't last," Visions was to be his debut on the rap scene. He was later dropped by his label, but it was on the set of Tha Eastsidaz music video for "G'd Up" where he would meet his future wife, Vanessa.
The Staples Center (home of the Lakers) has often been referred to as "the house that Kobe built" for his contribution to the sporting domination Los Angeles as a franchise Lakers player. But beyond what he's put on for the city, his influence is far and wide. His last championship win at the 2010 Finals was the first basketball game that Joel Embiid watched in Cameroon, and what he described as a turning point in his life. He began playing basketball soon after and was drafted to the NBA in 2014.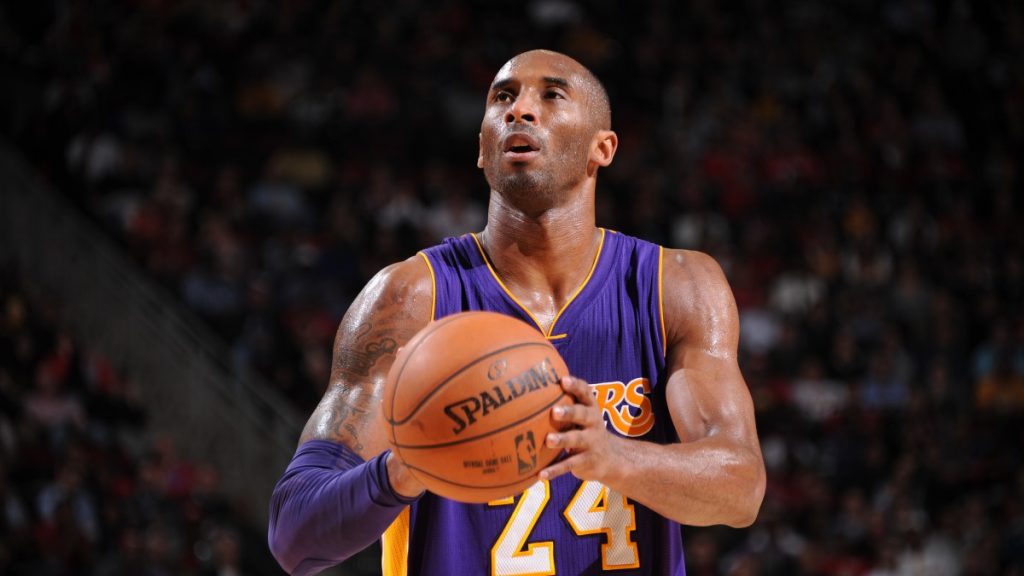 In South Africa, our coverage of the NBA has been peppered (to say the least) as rights issues/deliberations prevented full seasons being flighted in the country. Kwesé TV held the broadcast rights from 2016/07 to 2020/21, but were taken over by Canal Plus Afrique in sub-saharan Africa when Kwesé closed down last year. NBA Africa announced a rights deal with free-to-air broadcaster e.tv in 2019 to broadcast two games per week for the rest of the season, similar to the SABC Sport deal between 2011 and 2013.
But long before the public broadcasting woes of full games in South Africa, there was a time when the sport gained interest through the only broadcast we had of basketball in SA, NBA's Inside Stuff magazine programme, flighted on SABC in the 90s. A sport inextricably linked to hip hop, it was there that the love for NBA grew amongst its enthusiasts in the country. It was through hip hop that my interest in the sport piqued but my love for it was solidified with the absolute and sheer dominance of Kobe Bean Bryant.
Kobe introduced me to basketball in a way that I had never known before. In a week where people are sharing their personal experiences of Kobe as tribute to the fallen legend, I have none on that level. Mine was of the exhilaration you felt as he made his way across the court, the lovable asshole who would push his teammates to greatness. "This team is gonna have my personality, they're gonna have my grit, they're gonna have my fight, they're gonna have my will, my competitive spirit. So, when you step on that basketball court, you're not facing me – and just my competitive fire – but you're facing twelve of those." Mine was of the man who made you believe that anything you dream of is within reach. "When we are saying this cannot be accomplished, this cannot be done, then we are short-changing ourselves. My brain, it cannot process failure, it will not process failure. Because if I have to sit there and face myself and tell myself 'You are a failure,' I think that is a worse, that is almost worse than death."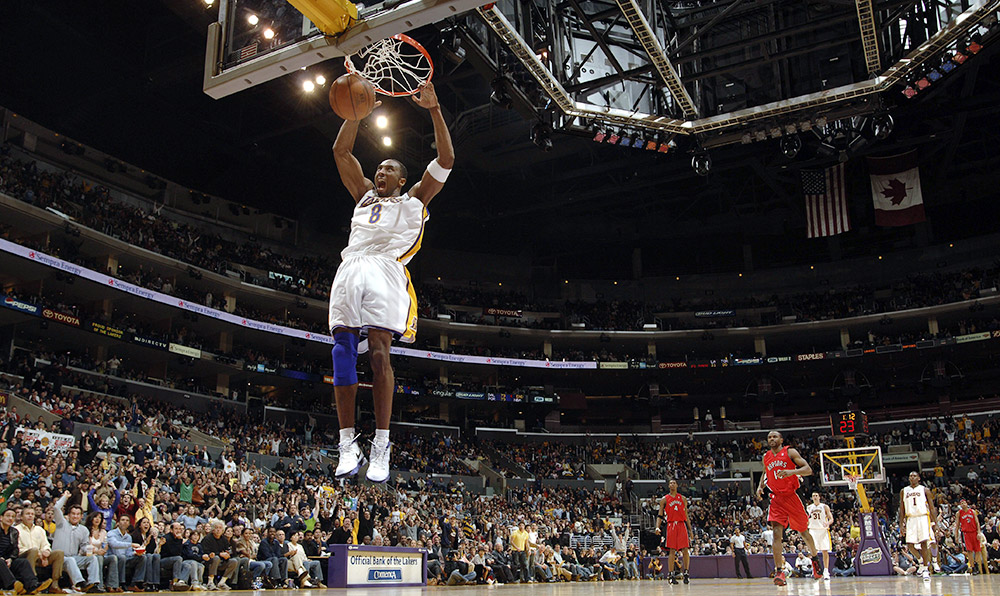 With an injury that would end the careers of many players, he came back from tearing his Achilles to overtake Michael Jordan for the number 3 spot on the NBA's all-time scoring list. He announced his retirement and on the 13th of April 2016 gave the greatest performance of an NBA player in their final game with 60 points on the night.
In his retirement, he'd taken up different pursuits. He was a venture capitalist at some point, he wrote and narrated "Dear Basketball," an animated short film that won him an Oscar for his efforts. His retirement saw various facets of the road to the elder statesman of basketball that we, as fans, had hoped for. Much less scathing with his words, he'd become a mentor to many younger players and began guiding their careers. Part of that guidance included the Mamba Sports Academy, a training facility that he founded where he coached his daughter Gianna's basketball team. In the arc of his life that was once defined by ruthlessness, he'd come around to be recognised for his devotion to his community and family. When his helicopter went down and the remains of the victims recovered, it's said that his arms were wrapped around his daughter Gianna in one final act of protection.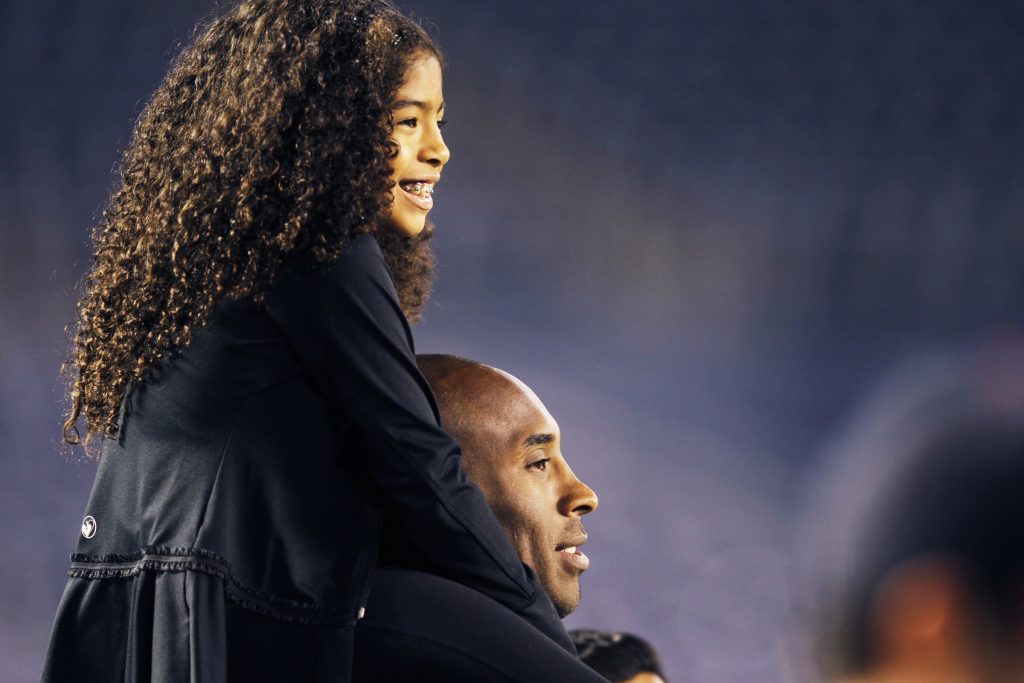 In the waterfall of tears that I fight through to write this post, it's the fullness of life and the reminder to explore it in its entirety is what I hope to remember about him going forward. We're invested in sports stars because they're our comic book heroes personified, their on-court duels a metaphor for the amphitheatre of life.
Kobe once said, "In a locker room, on a court, around my teammates, I've always tried to be very strong, and be invincible. Not be Clark Kent but be Superman." Where the comic book version sees the hero's eventual return after the fight with Doomsday that killed him, our Metropolis will forever be at a loss.