Nasty C's new album opens with the line "This is how it feel like to be on top of the world." His rise to the top of South Africa's hip hop fraternity has been nothing short of a marvel to witness. Beyond the country's borders, he has his eyes set on global domination.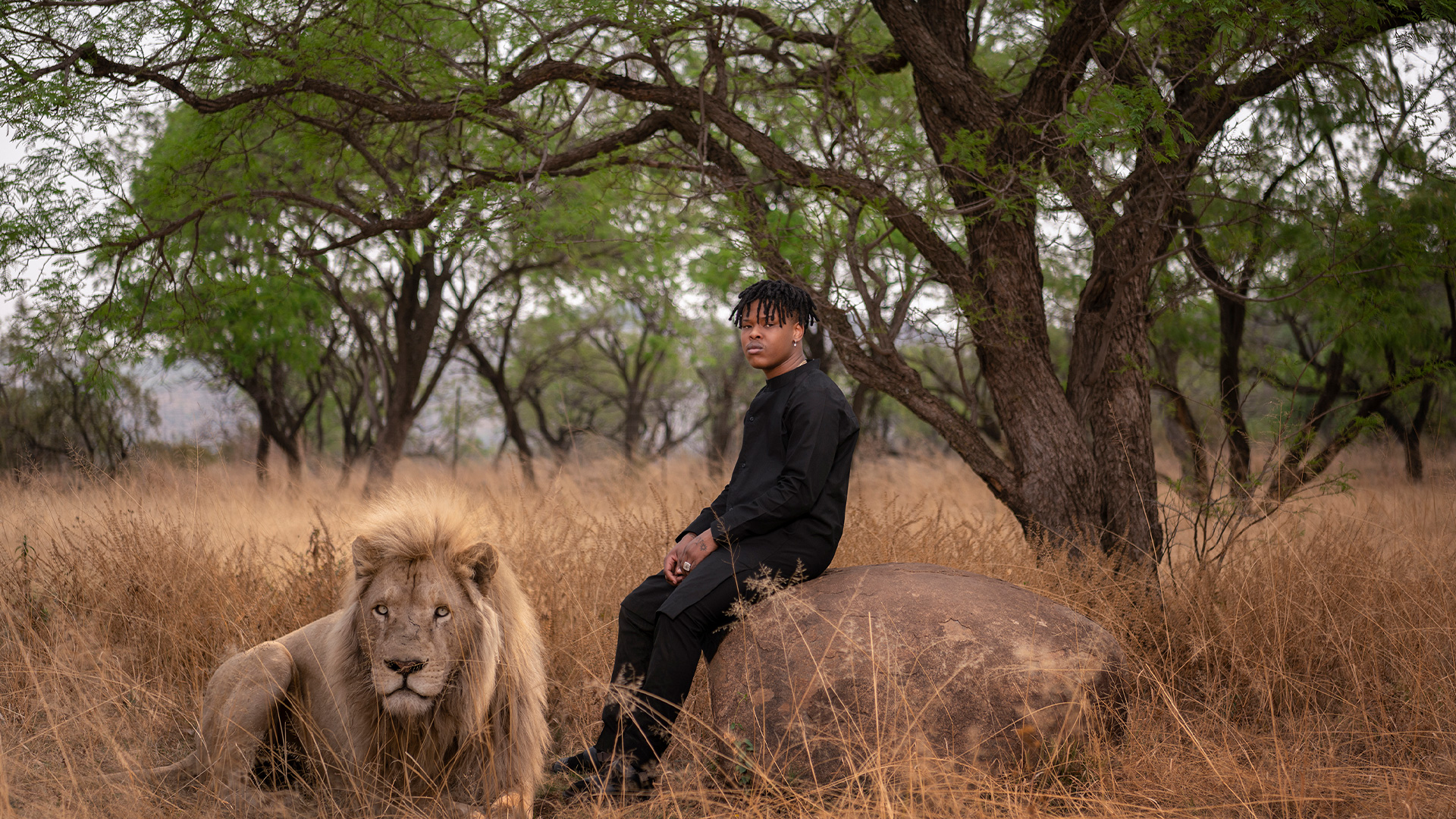 Beginning his career with the release of his first official project in 2012, a mixtape titled One Kid, A Thousand Coffins, and recording the tape in a friend's back room with his phone's headphones substituting as a microphone, he's come a long way in realizing his dreams of global recognition. Def Jam Recordings announced his signing to the US label in March with the interim CEO, Jeff Harleston, saying of the signing, "Nasty C is a unique and forward-thinking artist who is at the forefront of a new generation of rappers emerging from Africa. Def Jam is a globally recognized brand synonymous with excellence in hip-hop, and we are excited to welcome Nasty C — an international star with real vision and talent — into the family."

He's also recently released two documentaries on global platforms; Origins, which premiered on Apple Music in August, and his latest Zulu Man in Japan, which debuted on Netflix in September. Key to understanding the appeal of the artist on a worldwide scale is a sentiment his manager, Yvette Gayle, vocalised during Origins. "The thing about Junior is he's not just a great African rapper, he's a great rapper who happens to be from Africa."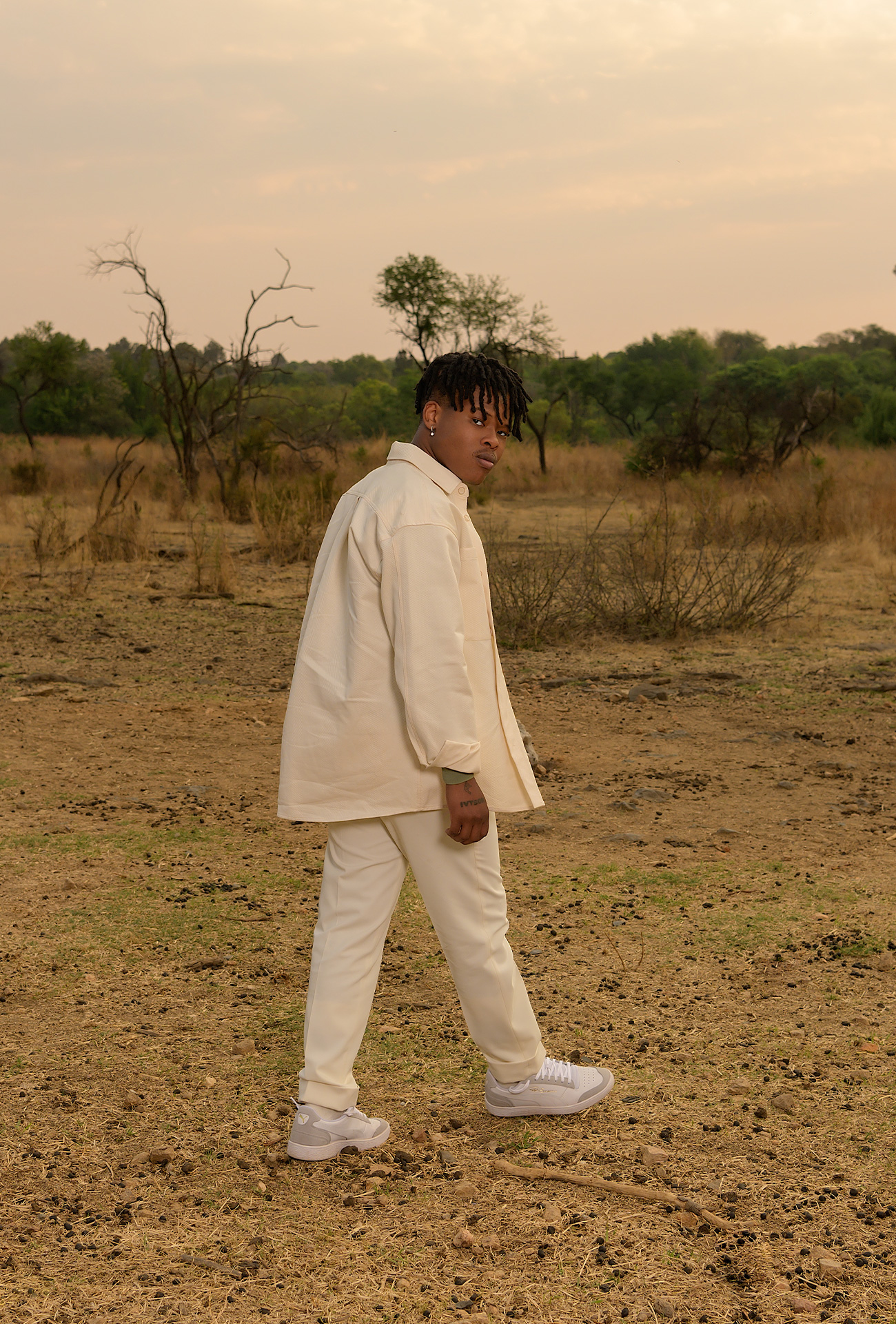 So what does feeling like he's on top of the world mean for the 23-year-old? "Like anything is possible. I can do whatever I want. I have these stupid, crazy, huge, outrageous goals. But at times I feel like they are attainable, you know what I mean? The type of mindset that I have, the way I believe in myself, the people around me, you know? You feel like you're the strongest person – well, meant to be anyway - strongest person in the world when you get to that stage."

With a naturally introverted personality, he's been deliberate in not exposing a large part of his personal life and feelings to anyone outside of his inner circle. His release is in the music, with one of his most poignant offerings being "Another One Down" off his sophomore, Strings and Bling. On it, he says, "I pretend to be open, I pretend to be clear/ to the piece of you that's probably just pretending to care/ when there's a piece of you judging me, I can hear it in there/ Hiding from the piece of me that a piece of you fears."

Asked about the onset of his insecurities, he says of his years growing up, "We all end up finding or developing all these insecurities and not even knowing where they come from. It might be from just the neighborhood you stay in, like the type of people that stay there might not really be the people that were meant to be in your life, like they were never meant for you. That's almost the case with me. I enjoyed being outside with my friends and stuff, but I have way more fun and I felt way more comfortable when I was in the house. There's a lot of stuff that my friends didn't even know about me. And I grew up with these people. Before grade one, when I was in preschool, I used to be the first one to come home. So they used to just drop me off at my friends' places. But I still felt like I didn't belong there. I always felt like I was supposed to be somewhere else, somewhere bigger, somewhere where people get the value of loving yourself and just respecting people for what they are, and not expecting them to conform, you know what I mean?"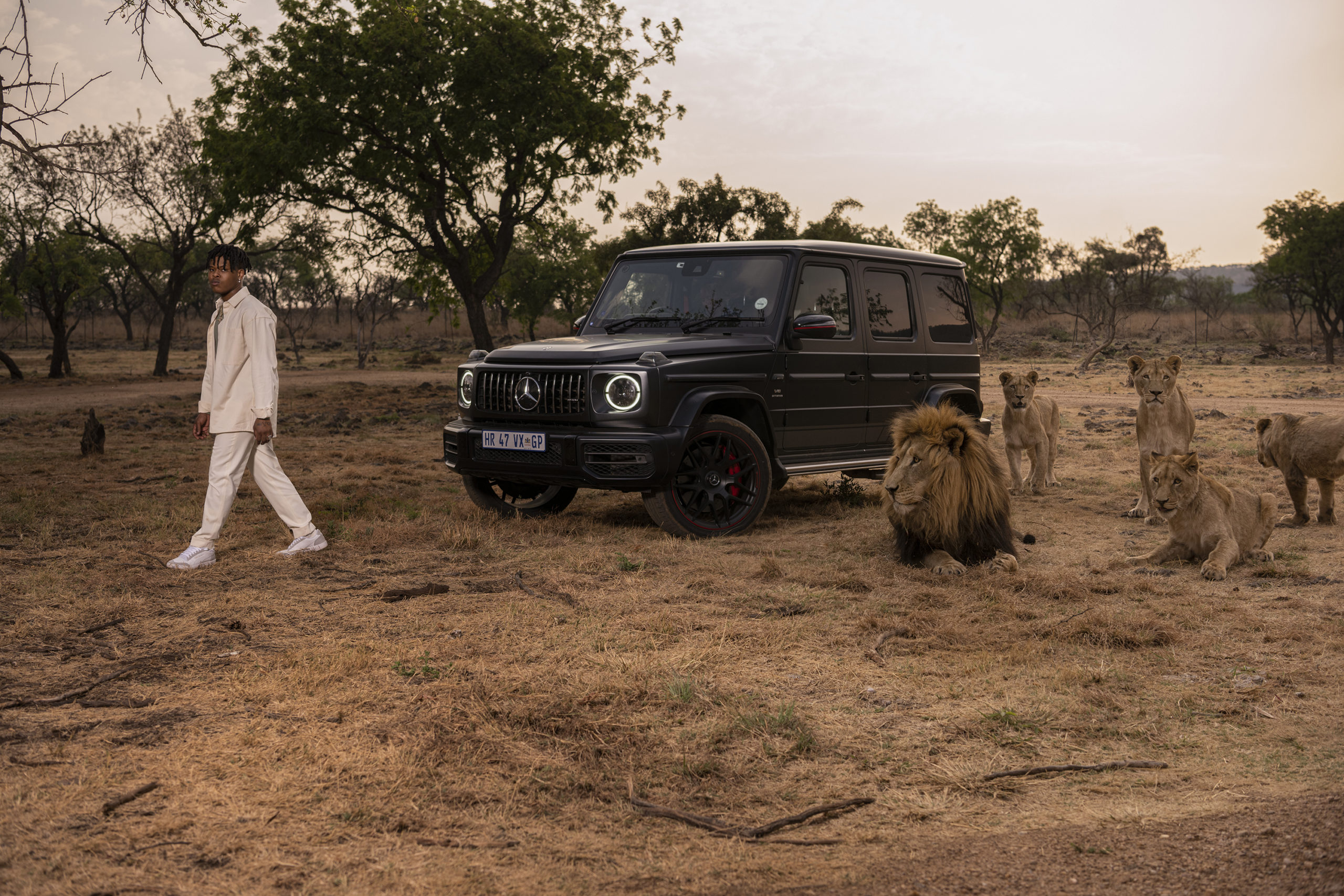 Growing up in Illovo, South of Durban, the music scene was dominated by Durban House and other dance music. On a ride home from school one day, he saw a video of T.I. and that was his first introduction to hip hop. Asked if it was definitive moment of belonging for him in his life, he said, "I definitely felt like it was the universe telling me something, you know what I mean? And the more I paid attention to it and entertained that idea of becoming a rapper or musician or whatever, I just felt so free, man. I felt like I was my own person. I felt like I had a voice for change, you know what I mean? And then that was my escape. It was always my escape."
His career has taken off and he's grown in leaps and bounds. On his third studio album, he's opted to place the focus of it on his Zulu heritage by naming the album Zulu Man With Some Power. The idea came to him when speaking to legendary producer No I.D. while making the album and conversing on appreciation of one's culture and representing it on a global scale. Coming from a traditional Zulu household, both in cultural practices and general day-to-day life, focus is generally placed on the male bloodline in the dynasty. In Nasty C's case he placed focus on representing his late mother when engaging his family through his art; he named his Ivyson Tour after her, got a tattoo honouring her, and spoken about his mother in various pieces of music honouring the place she holds in his life. On ZMWSP, he turns focus to his father, and dedicated "Ababulali" to him on an album emphasising his Zulu heritage.

Asked about what necessitated that change, he said, "Just me growing up really, and just maturing up, I guess. I've always just used my mother as a pillar of mine, actually. And even though I don't know much about her, I've always just used her as like my star that's going to guide me through my career. And when I started wising up, I started to realise that the way my father used to act towards me, or towards us as his kids, was really out of love, concern, and just worrying about the decisions that we'll make when he's no longer here. He was just preparing us. And once that started to click in my mind, I started to really… I felt bad a little bit for not appreciating him as much as I should while he's still here with me, you know what I mean? And I guess that just turned everything around for me. I started to look at shit different, different approach with everything."

Asked if it was easier to idolise the idea of his mom as perfect, as opposed to the parent who was doing the work of raising him, he said, "Yeah, exactly. Just trying to figure everything out, taking care of all of us. And there's a lot of us. And most of the time he'd do it one-man. Different stepmothers, all didn't work, some of them passed away. As soon as I started to understand what it's like to be a man, let alone be a father, I don't even know that part of it. But just to be a man and take care of so many people, I was like, "Damn. You've really been going through it, and we just didn't appreciate it."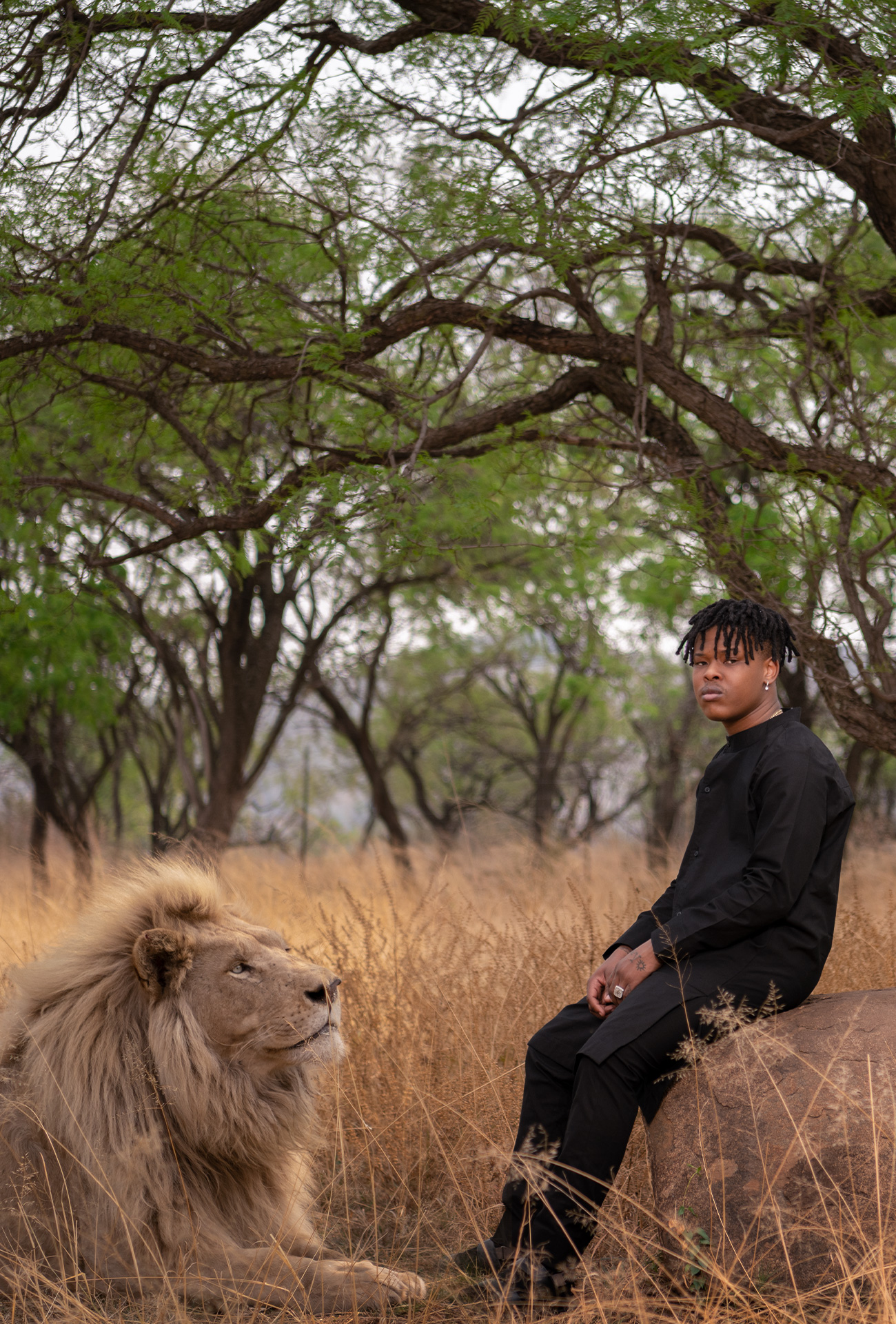 The transition from boyhood to manhood is one that he's made in the public eye. Coming into the music industry as a teenager, he's had a lot of growing up to do at a relatively early age. Some rites of passage are of a personal nature; deciding what kind of man he wants to be and navigating the road to self-discovery. Other, more formal, cultural rites are experiences he's yet to undertake.

"I have a lot of potential to become that person. What's missing from my side is more of the cultural side of it that comes when you're like 18, when you're turning into a man. That happened for me… I was here in Joburg figuring it out with music. You know what I mean? I didn't get to do all the ceremonies, because I'm part Xhosa too, so I was supposed to go to the mountain too, but I didn't even do that."
"The more I paid attention to it and entertained that idea of becoming a rapper or musician or whatever, I just felt so free, man. I felt like I was my own person. I felt like I had a voice for change, you know what I mean? And then that was my escape. It was always my escape."
"The more I paid attention to it and entertained that idea of becoming a rapper or musician or whatever, I just felt so free, man. I felt like I was my own person. I felt like I had a voice for change, you know what I mean? And then that was my escape. It was always my escape."
Coming from a fairly traditional background, I ask what a modern Zulu man would be to him. "Somebody who… For me, what I would want it to become? I would say somebody who still has all those morals and that level of respect, demanding respect, and also giving respect. Somebody who values the ancestors that much, still - all those [values] don't go, they don't change - but not as still-minded as a lot of them are, they still have the old way of thinking. And anything else that's new, it's just alien, it's foreign. They don't want to hear it, there's no compromise. It's like traditional is tradition and it won't change. For me, that's what I imagine a modern Zulu man to be like. Somebody who is also flexible in thinking like that, you know what I mean? And adapting to the times, and not just being stuck in the past."

Wondering if some of the life-lessons that were to be imparted to him in his coming-of-age ceremonies were a few things he's learned being on the road and as independent as he's been for so long, he says, "I understand that [traditional coming-of-age ceremonies] didn't just come out of nowhere. They do that for a reason. But you shouldn't be looked at like you're any less than somebody who did do that. Do you know what I mean? Some parts of it maybe I'm just too young to understand also. That could be another thing. But it's like, for me, a lot of it could change."

Asked if there are traditional ceremonies he would like to still go back and perform, he said, "I can't do all of them. But yeah, there's some that I want to do. But also I need a lot of guidance from my father's side, because for me it was like, I don't know, man, I guess it's just lack of communication or whatever, but a lot of these things weren't really explained to me. I didn't even know why we were doing most of them. Cause you're part of the family, what else can you do? Everybody does it. So I would need my father to really walk me through that whole process. All of them."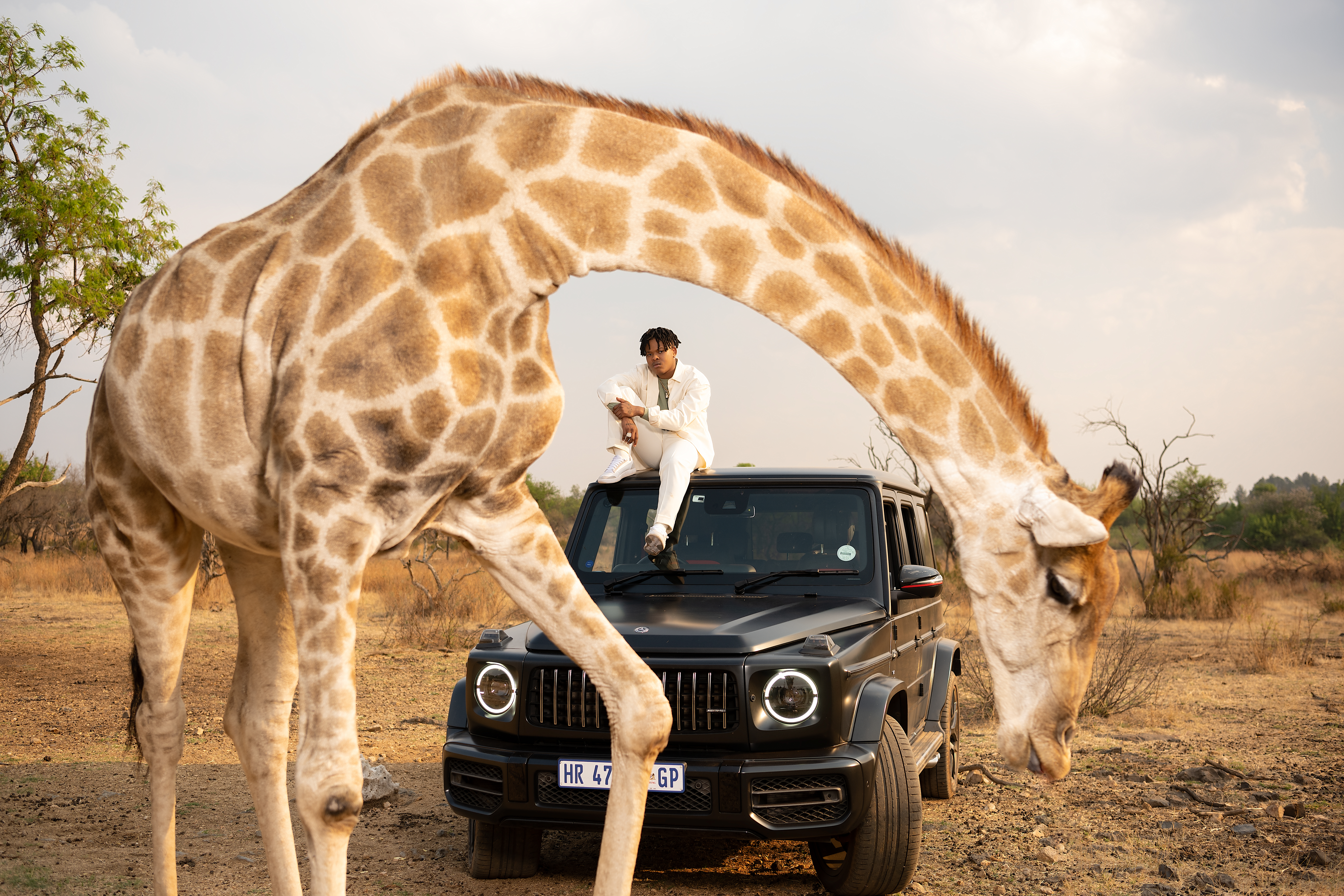 Defining who he is as a Zulu man isn't limited to his personal endeavours but also his professional life. He's been criticized for not having rapped in Zulu at all previously but wanting to be defined by the culture in his latest project. Asked about how relays cultural motifs in the music, he says, "Things like certain ad-libs, drums -especially on "Ababulali" - a little bit on "Eazy" but just the tempo. It's very, very subliminal, stuff like that. And I think that's it, that's it really. And then tying it together with the artwork and the visual side of things. It's not meant to be heavily… Because I'm taking this to the States, there's no way that I'm gonna get there with a full-on Zulu [project]."

Asked if it might've made sense to feature other Zulu artists on the album to add to the overarching theme, artists like Zakwe or Blaq Diamond, he says, "That's not something I really thought about, but now that you're mentioning it, even if it came up as a suggestion, I still would have said no." Explaining that while he appreciates the work of the artists, his process around collaborative work hinges around how well he gels together with them musically. "They're really dope. It's dope for me to listen to [their music], not to be a part of it. And I don't want them on my songs either. And that's no disrespect. It's a hundred percent salute and I respect that sound, but no."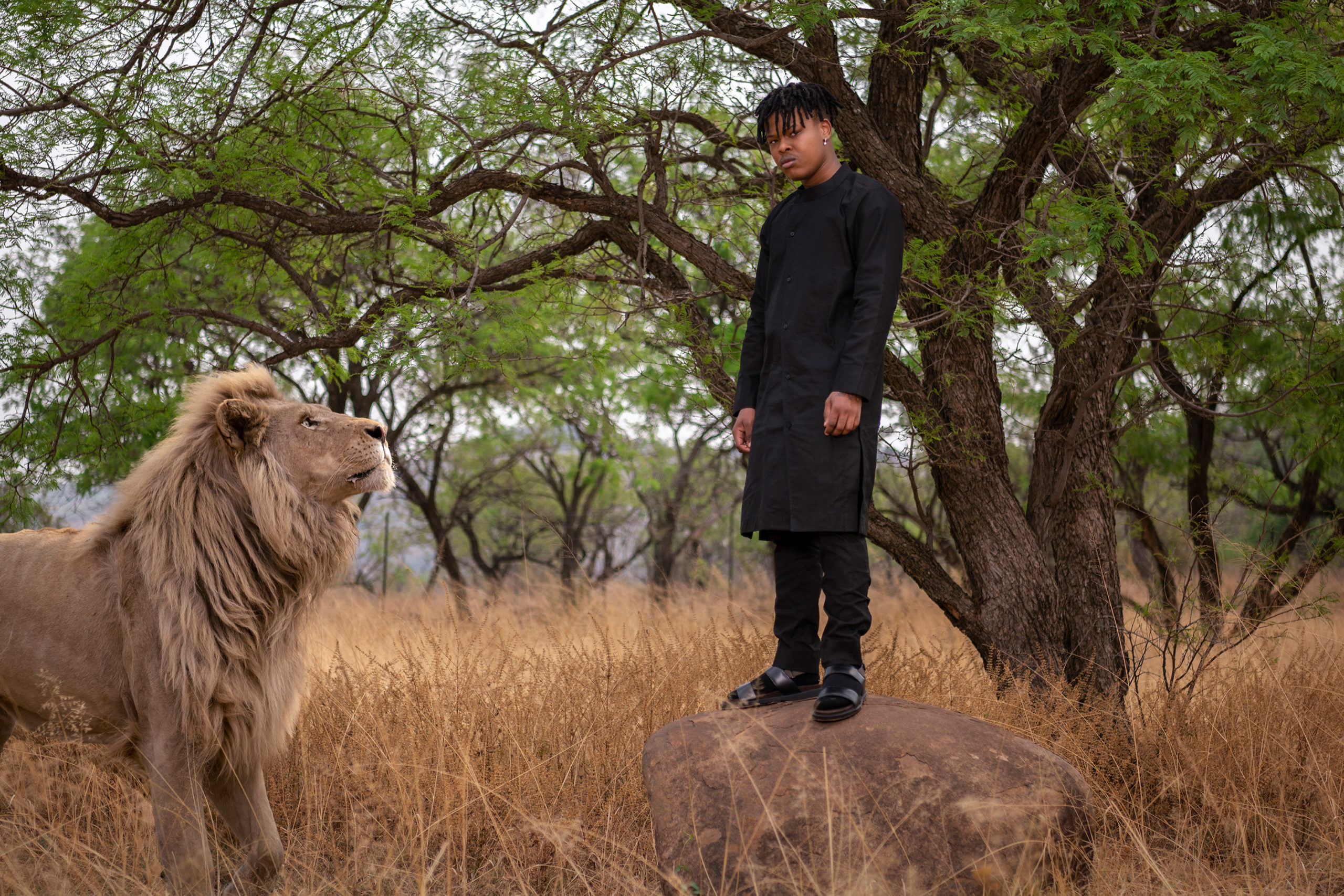 In order for the music to sound great, he has to have a vibe with the other musician. "It has to make sense. I don't want to just do it just so people can say, 'Oh, this guy is…' yeah, no, that's not how it works." I mention that the kind of features he has on his album are limited them to the people he generally works with and a few international artists to break into the market Stateside. Explaining "I'm selfish with my shit", he says "That's not an accident. Also, I think one of the main reasons also is the type of energy I have in studio and how far left I'm willing to take it. I don't think I feel comfortable doing that with any of the other artists. I've tried that, it always just felt like you have to talk about this, and you have to do this, the verse, the bridge, okay, now the song is done. I don't like that though. We have to be in there, like really going crazy. Suggest the most stupidest, weirdest sounding thing, just go behind the mic and say 'I got something!' Make noises, like, do whatever you have to do, but make it fun. You know what I mean? Like, let it be a moment. Not just us sitting down and you writing. I hate those sessions. I'd rather just send you an email to figure it out."

His work is an autobiography of his life as he goes through the different stages of it. Where criticism has been levelled against him for not making cohesive bodies of work, he says of it, "My life is not like that." He adds, "People just don't like accepting people for who they really are. I'm just not that person, man. I'll feel like I'm stuck and I'll feel very boxed in. And I think that just comes with the pressure of either doing something that makes sense or sounds like it's coming after the previous one, or you'll just like, try to beat it and try and… And that's a headache. It sounds like a headache just thinking about it."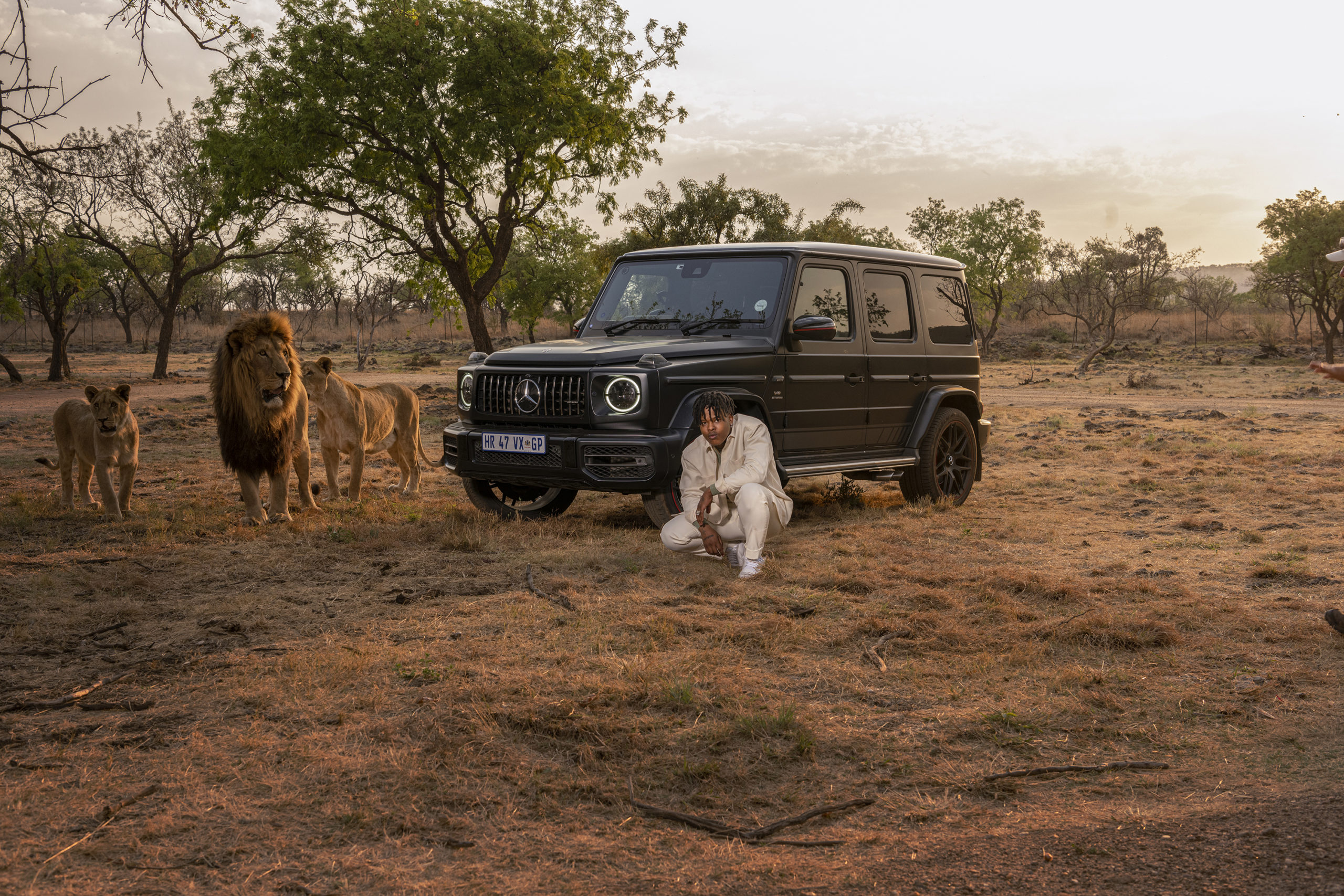 He speaks about his pro-Black stance on the track "Steve Biko." Giving context to why he made the song, he says, "I know who I am riding for. Should shit ever hit the fan? I know what side I'm on." He speaks about the Black Lives Matter movement on "They Don't" with T.I. "I made it because I was really touched by the whole [Black Lives Matter movement], but not just that, it was also the series; the series sparked the whole thing." The sum of the singles on the projects he releases are glimpses into his thoughts and his life around the times that he recorded them.

As he navigates life through the lens of his music, he doesn't take his skill for granted. Recording every other day, he says of the decision to spend that much time in studio, "Just to get better, stay improving. Also it's just fear of losing the skill; because it is a skill, it's not a talent, it's a skill. And because sometimes when I push myself, like whenever I really have nothing else to do, and I don't feel like being around people, there's only one place I can go. And that's the studio. And a lot of the times where I pushed myself, like even when I really didn't want to do it, and I really just stayed there for an hour, two hours, something really dope came out of it at the end. So it's like, I'm always just hoping it happens again."

One of the better artists of our generation, he's made a career predicated on delivering excellence. Consistently delivering at a high level runs the risk of people downplaying just how good you are because it's become a standard. On the heights he intends to reach in his career and the legacy he wants to leave, along the same vein of what he described a modern Zulu man to be, he says "Somebody who came from a hard place to make it out of, somebody who powered right through all the bullshit, stay focused, somebody who was also humble, who's human, grounded, a real human, but did all this crazy shit and dreamed huge took all his friends and family. That's what I wanna be known for."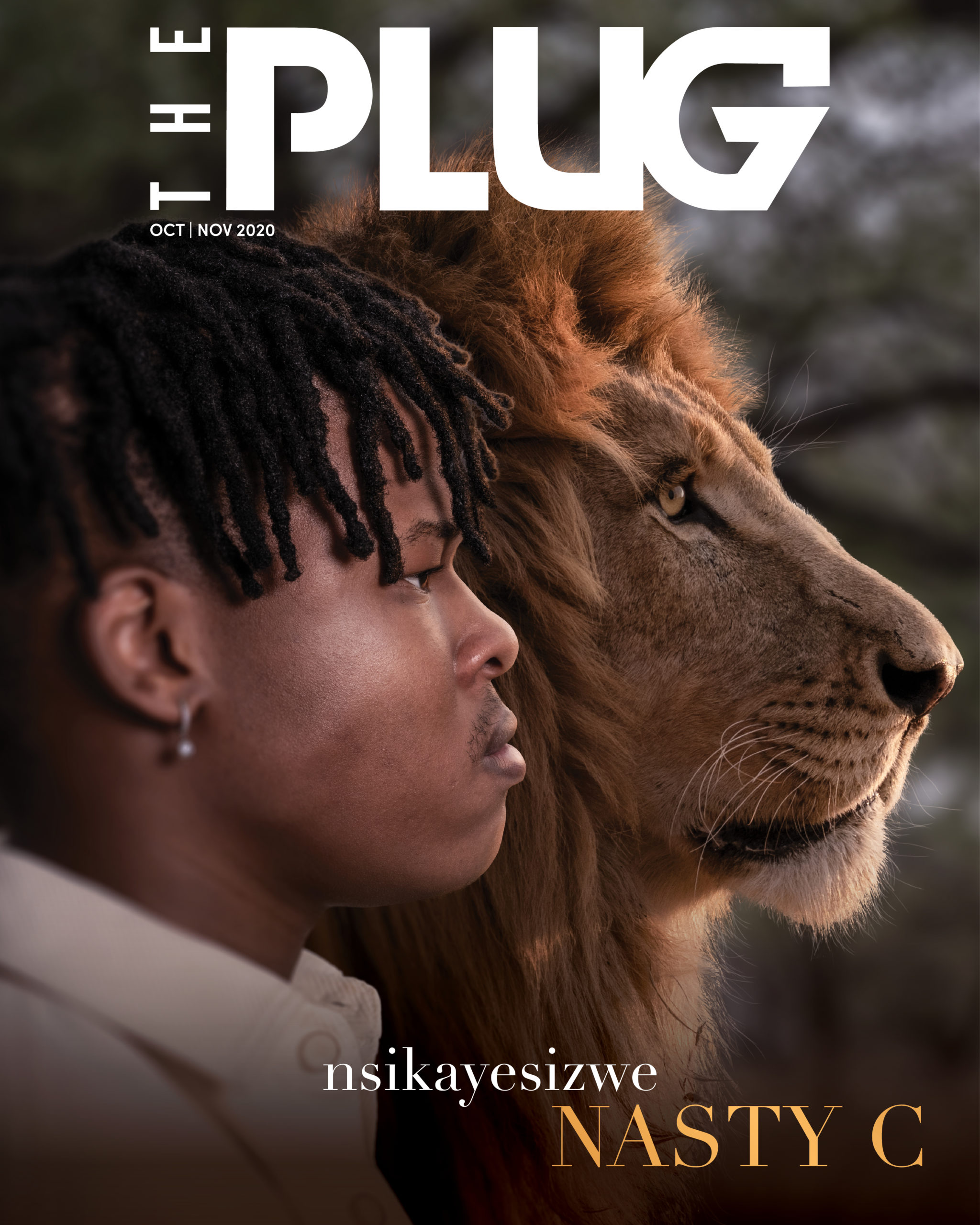 Production Credits
Editor and Writer:
Austin Malema of RTC Studios
Austin Malema, Mercia Tucker
Nkateko Masinga, Siphokazi Visual Mind, Ntsane Monaheng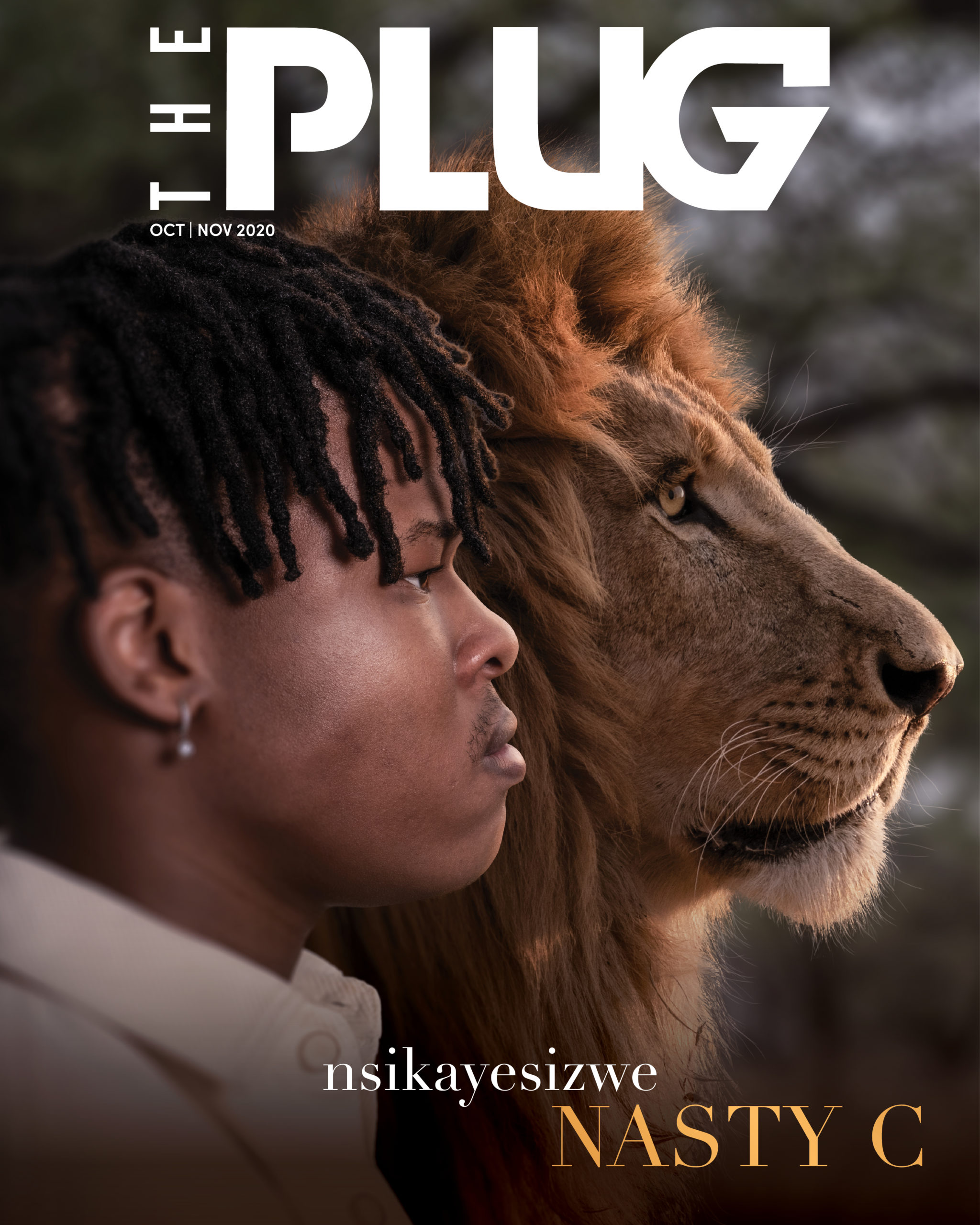 Production Credits
Editor and Writer: Mercia Tucker
Photographer: Austin Malema of RTC Studios
Creative Direction: Austin Malema, Mercia Tucker
Retouching: Luddy Mabotha
Lighting:
Nkateko Masinga, Siphokazi Visual
Cover design: Glenn Marc Kisela
Shot on location at the Lion & Safari Park, Broederstroom. With thanks to Shandor Larenty, Mercedes Benz and PUMA.