Sports brand PUMA is giving the iconic, running-inspired FAST RIDER shoe a fresh look for 2020. Fronted by PUMA Ambassador YBN Cordae along with dancer and singer DaniLeigh and local young creative Uncle Vinny, the new FUTURE RIDER Play On and STYLE RIDER Play On fuse futuristic and retro designs through vibrant colour combos and nostalgic style nods.
The FUTURE RIDER Play On shows off a sleek white midsole and Formstrip with black suede overlays and drops in vibrant blue paired with red and neon green or juxtaposed with bold 80s colour splashes like neon green, pink, orange and violet. The shoes throw it back with a corrugated outsole, inspired by the original FAST RIDER's Federbein conical studs, and a TPU heel stabilizer for added balance.
The STYLE RIDER Play On carries a bit more flash, featuring a nylon upper and suede overlays in bright and black. The shoe boasts a striking midsole in vibrant red and white and new shock-absorbing RIDERFOAM for high rebound, topped off with a retro-inspired corrugated outsole and white Formstrip.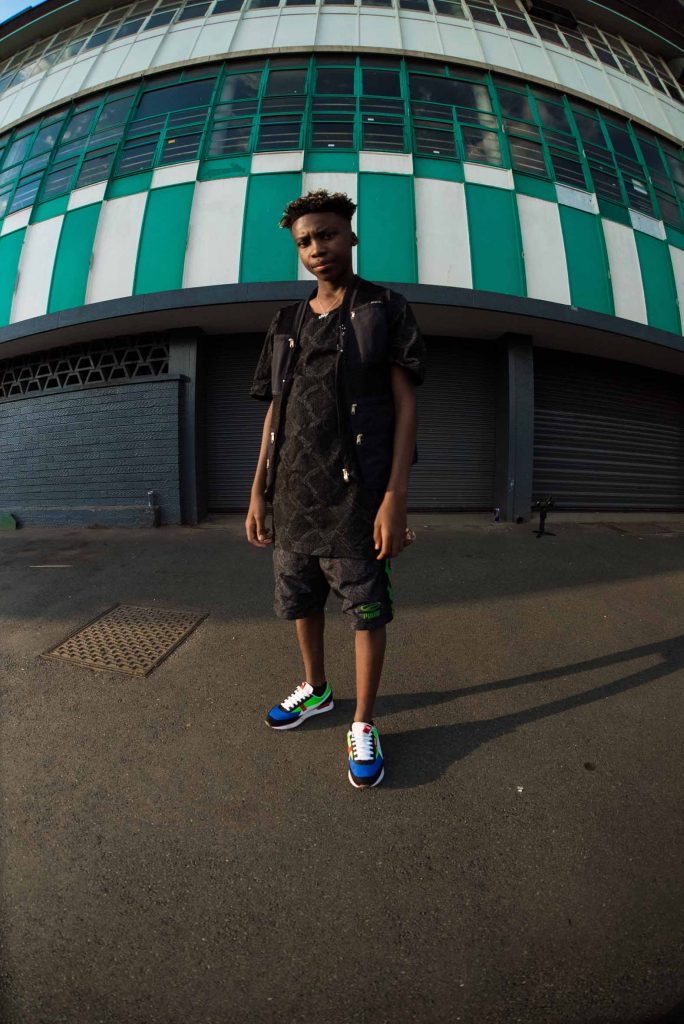 Asked about the collab, this is what Uncle Vinny had to say.
Why did you collaborate with PUMA?
I chose to collaborate with PUMA because it's the right brand for me, one that I really love. I know they can help me build my brand to reach good heights.
What or who inspires you, and motivates you to keep rising?
Mostly my friends, Ys ,The Voice and the gang – Riky, Nasty C and Gunna. I'm motivated to keep rising because I just want to take my family out from the hood and give them the opportunity to live a good life.
Tell us about the journey from starting out on radio in Grade 9 to having your name on the line-up with big names such as Nasty C?
In grade 9 my goal was to be one of the youngest to do it, and I wanted to prove that I could. I followed my path and focussed on the dream, which landed me on the big stages with my big OGs.
You hosted Rodeo in December 2019 – any more big events on the cards?
Definitely! I am going to host another event for the kids and have more events coming. Keep your eyes on my social media – I'll be announcing details soon.
Last year in November you made history as the youngest person to ever present an award at the South African Hip Hop Awards. What was that moment like?
It felt so magical. I wish I could repeat that moment because it was one of the best nights of my life.
What is your next step for you as a young creative?
I want to break more boundaries, travel and curate the best content for my fans.
What words of wisdom do you live by?
Anything is possible nothing can stop you.
There are a lot of young creatives out there – what is your advice to them?
Be unique.
You're exposed to some hot street-style – what trends have you noticed in South Africa?
People are rocking a lot of tracksuits – being tracksuit mafias and having dope sneakers.