Words by Sanele Mawisa
The spheres of marketing and branding in South Africa have seen a mixture of results both good and bad and actually a whole lot of in between. The landscape has evolved whereby consumers are smarter and more demanding than ever before and the growing importance of representation is a debate that rages through the corridors of most agencies and corporate businesses. There is a plethora of factors that need to be considered when analyzing what makes a good marketing person or a good branding person, however the one aspect that is non-negotiable is impact. Impact within your business, impact on your brand or brands and impact on the consumer.
The continued rise of digital communication which allows brands to be closer to their consumers has had a jarring impact on the industry. There is a greater need to be disruptive and adopt a consumer centric approach. They say a great brand makes people feel something as emotional affinity is seen as a strong driver for purchasing decisions. At the end of the day marketing and branding serve a purpose and that is to produce results, sales in particular. With this article, we aim to celebrate those who we feel have changed the game in the marketing and branding industries in 2018.
Xolisa Dyeshana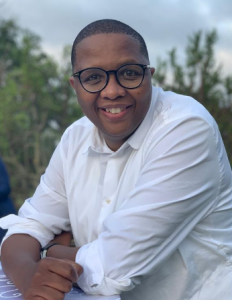 As Chief Creative officer of Joe Public United, the agency behind your favourite Chicken Licken and SAB ads, Xolisa has had another great 2018. His agency was crowned agency of the year at the prestigious Loeries Awards 2018 and just 2 months ago he began a new journey at the agency as the man at the helm of their new digitized entity.
Thithi Nteta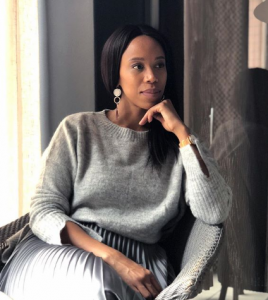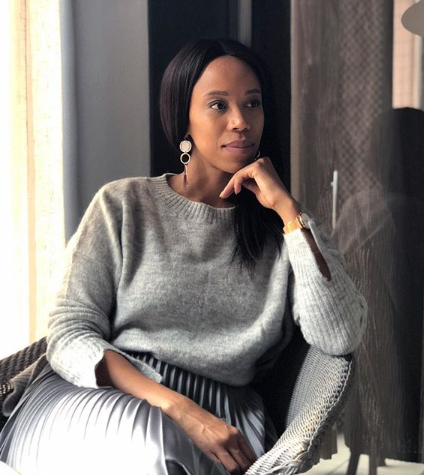 The Integrated Executive Business Director at one of the country's most recognized agencies FCB Joburg has been an integral part of the agency's growth leading and running the ABSA business in South Africa and 9 other markets throughout Africa. She is an innovative leader who sits on the agency's EXCO and so happens to be a style and travel influencer to boot.
Veli Ngubane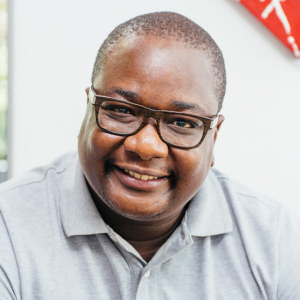 As the Group MD of Avatar, SA's biggest black-owned integrated marketing agency, Veli Ngubane has a lot on his shoulders, however the agency performed remarkably in 2018. The agency has had big account wins in 2018 including the H&M integrated campaign.
Melusi Mhlungu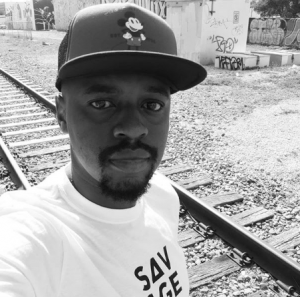 Better known as @Adverttown on twitter, Melusi is a multi-award winning South African creative who now works as a copywriter for DAVID agency in Miami. His first project in 2018 was a highly successful campaign for a global beauty and skincare brand Soap & Glory.
Hayden Manuel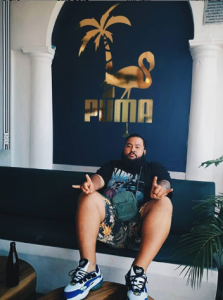 If you want to know about sneaker culture in South Africa then look no further than Hayden Manuel but he is also the Sportstyle Marketing Manager at PUMA Group. He has overseen the best period in the marketing of PUMA bringing in key influencers and collaborating with the right partners that have grown the brand tremendously in 2018.
Kgomotso Seabe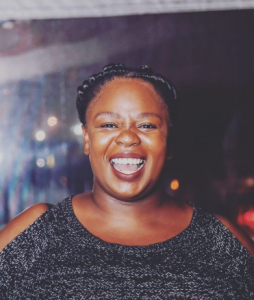 Branding and marketing extraordinaire Kgomotso Seabe is the Brand Manager of Amstel South Africa. She has spearheaded the development and integration of a new variant Amstel Radler and masterminded Amstel as the new title sponsor of Boomtown at Durban July.
Katlego Molaolwa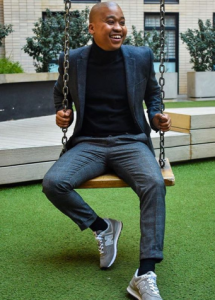 As a brand manager at The Foschini Group, Katlego has revitalized the brands within the TFG stable. With his major success coming through the revamp of the Man Mag, with relevant faces gracing the covers such as Legend Manqele, Kutlwano Ditsele and Mzamo Masito amongst others.
Glenn Kisela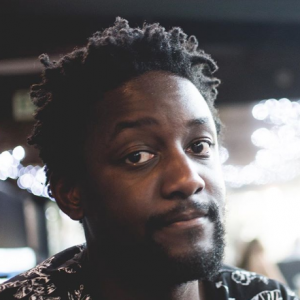 2018 has been a year of firsts for Glenn since joining Khoi Kreative, an events agency. He creatively directed his first ever TVC. He also designed and ran his first ever event as well. The biggest accomplishment was designing Flying Fish's first ever large scale event that was Flavour Odyssey.
Fezile Dhlamini
The brains behind Green Scooter, e-scooter startup, Fezile has had a phenomenal 2018 as he sets his sights on changing the environmental landscape of SA, add to that his social media digital agency that has amplified events for clients such as Vodacom.
Sibu Mabena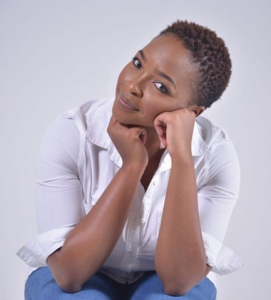 The powerhouse that is Sibu Mabena, this entertainment entrepreneur has been a crucial part of managing some of the biggest brands and artists in this country and to cap off her 2018 she was roped in as a script writer for the Global Citizen festival happening this weekend.
Melissa Attree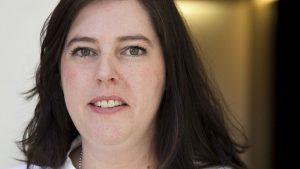 As the creative director of Ogilvy Social and PR, Melissa has been a cornerstone of the industry as a well-respected and known content strategist. Her latest work on the Schweppes ad got widespread love on social media.
Tebogo Malope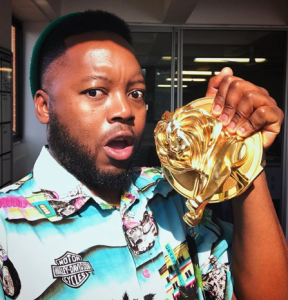 A Cannes Lion winner and the man behind our favourite TV ads, music videos and films, Tebogo has had a stellar 2018. The director of Kwesta's Spirit music video, Nando's Afrotising ad and the Hunter's Dry campaign amongst many more is at the pinnacle of artistic direction and long may it continue.
Monalisa Zwambila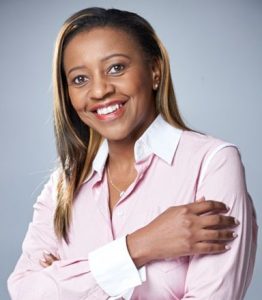 As the founder and CEO of arguably the most successful independent 100% black woman-owned full service through the line agency, Monalisa has been a pioneer in the industry. The agency has done great work on brands such as Old Mutual, Mnet and Nestle and continue to go from strength to strength.
Khaya Dlanga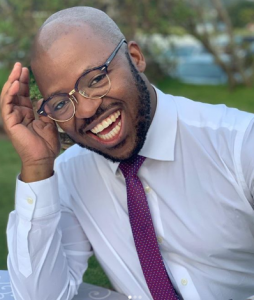 A marketing guru is how one would describe Khaya Dlanga. The former Marketing Manager of Heineken SA and the current Chief Marketing Officer of Rain has set the bar for excellence again. Consider he also launched his second book a few months ago, we cannot wait to see what 2019 has in store.
Makosha Maja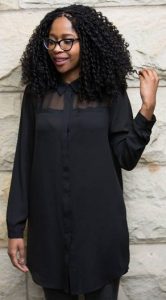 A dominant force in adland, Makosha graduated from head of Insights at M&C Saatchi Abel to this year being named partner and Head of Strategy. Her vast experience and talent has been justifiably rewarded for the great strategic work that has been coming out of the agency in 2018.
Ramona Kayembe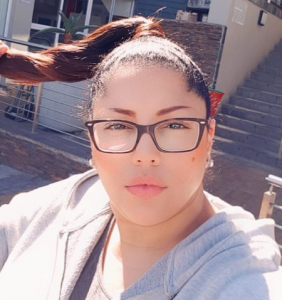 Ramona Kayembe has been at the cornerstone of integrating urban culture into her brand, namely Castle Lite. In 2018, she spearheaded the groundbreaking #HipHopHerStory campaign, which championed the role women play and have played in the hip hop industry. Expect more from this marketing dynamite in 2019.
Bea Theron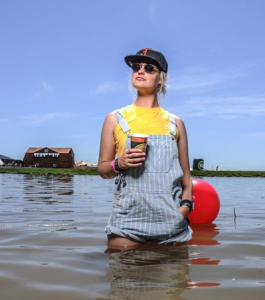 The brainchild behind the Jagermeister Brass Cartel, the Jagermeister Enter The Woods and The Meisterhaus which did extremely well at Oppikoppi and Rocking The Daises. The brand has gone from strength to strength in 2018 and there's a whole lot more to come in 2019.
Lebogang Rasethaba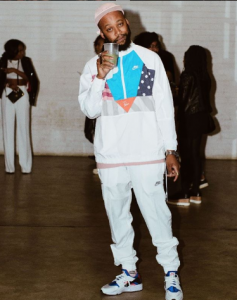 His reputation as one of the best in the business is an accurate assessment of the talents of Lebogang Rasethaba. The film and music director has been at the forefront of game changing work and 2018 was on different as he directed the Money Calling video with Castle Lite and Nadia Nakai and the Nike brand film. In 2019, the world is his oyster.
Laduma Ngxokolo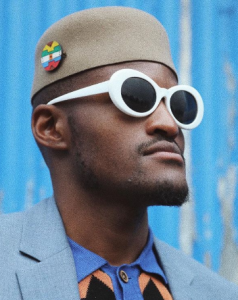 Designer extraordinaire Laduma has had another great year with his Maxhosa brand, to meeting Virgil Abloh, the success of his brand at fashion weeks all over the world and his colab with Magnum South Africa and Chivas Regal. 2019 better be ready.
Mongezi Sokanyile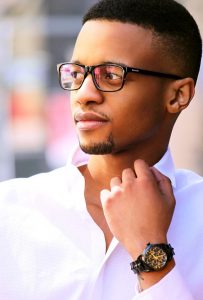 The Absolut brand manager, Mongezi has had 2 major achievements in 2018, launching a new variant with Absolut Lime and that doing well within the market and the continued success of Absolut One Source Live, a brand festival which is slowly becoming a leader in the branded festival space.