On his aptly titled song "Nostalgia" off Marco Polo's Port Authority album, legendary hip hop artist Masta Ace reminisces about the early days of hip hop, punctuating his second verse with the line "Hip hop used to be so thick in the air, when it was there, you ain't even need a kick and snare…". This line encapsulates how it felt walking in through the gates at this year's edition of Hennessy Back to the City festival in Newtown, Johannesburg. With well over 14 000 festival goers assembling to witness this years' spectacle, you couldn't escape the palpable energy of all those present to celebrate hip hop in its many forms and iterations.
In its 15th year running, kicking off what can be seen as a new era for the festival, this year's edition was held in the second half of the year. This a departure to the usual first quarter calendar fixture of the previous years. Speaking on this, Osmic Menoe the festival's key founder and organiser said, "The whole point for us was just to start, you know. To get back to it. That was our whole thing. And we were trying a different date and here it is, it still works. It's the first time I see Back To The City happen in this weather. It's warm, it was hot earlier on. And as you can see, it's only 7pm but it's filling up nicely."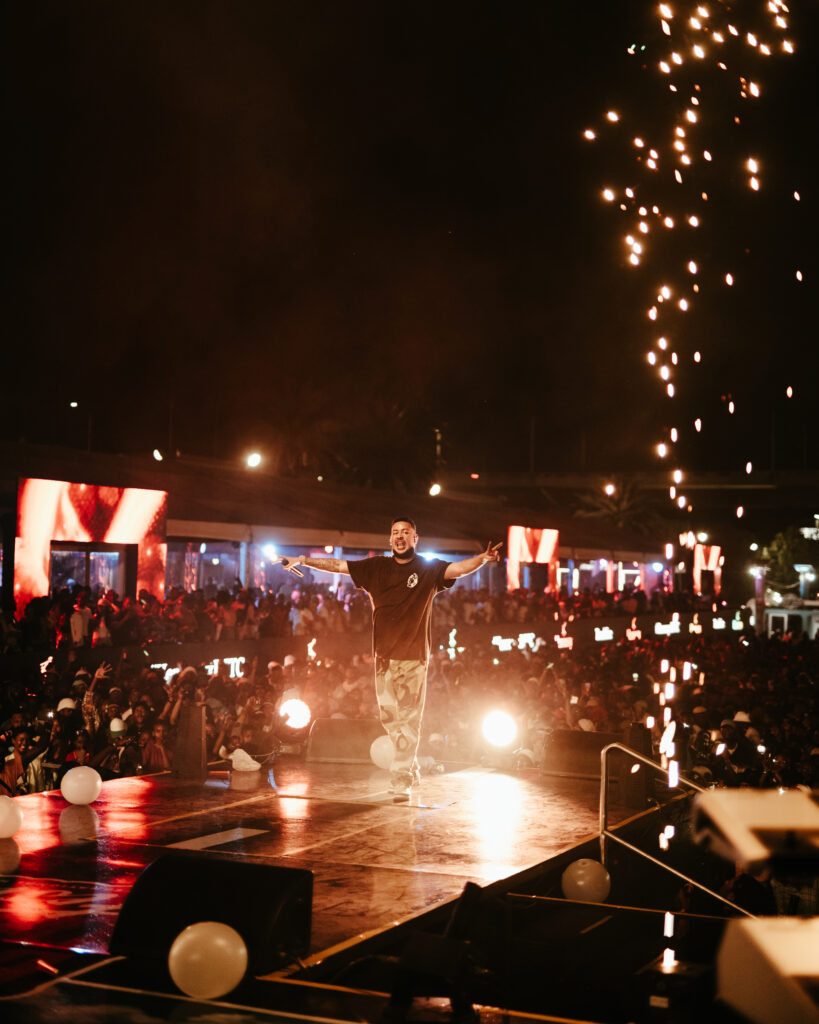 To see Back to the City still alive and kicking, some 15 odd years later is nothing short of amazing. What Osmic Menoe and his team have accomplished is a mammoth achievement that has propelled the entire festival and movement to an institution. Not only is Back to the City the biggest hip hop festival in South Africa, it holds that title for the rest of Africa as a whole. Speaking of their hopes moving forward, after taking a two year forced hiatus owing to the pandemic, Osmic continued, "I just hope we fill up the right way – we're not looking for numbers, we're beyond that. We've done it for 14 years. Now we're about heritage, this is why we moved it to Heritage month. We're about culture, we're about Black, what is African and what all that means. This was just a trial run, to see if it works."
What the break afforded the organisers of the festival is the chance to strategise and plan better, which led to a new partnership inked in 2020 with premium alcohol brand Hennessy. This was the first event with Hennessy at the helm, which saw hip hop in its entire splendour, re-energised in the heart of Newtown, as the day transformed into a melting pot of urban culture and exhilarating experiences for all in attendance. Menoe revealed that he is delighted to have Hennessy on board for the festival, "This partnership is a breath of fresh air, not just for the festival but for the culture. The connection is genuine, and this is just another giant leap in the genre's expansion."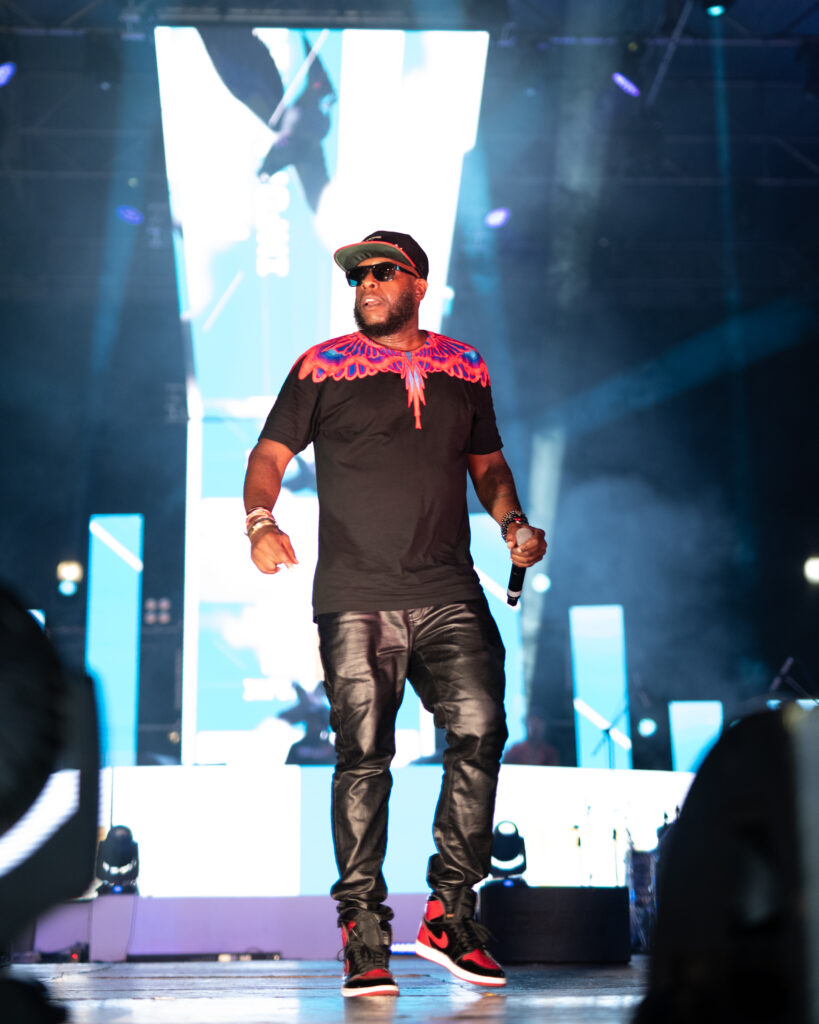 Still carrying on its tradition of bringing together scores of local artists (established and upcoming) as well as international guests, 2022 saw artists such as Maglera Doe Boy, Costa Titch, Nadia Nakai, Big Zulu, newcomer Landrose, as well as industry favourites such as A-Reece and AKA rip the main stage, as well as a surprise performance by Cassper Nyovest. The international artists consisted of Def Squad alumni, Keith Murray, who gave a spirited performance, as well as New York MC's Mr Cheeks of The Lost Boyz. The legendary Brooklynite Talib Kweli, who was flanked by legendary producer Madlib, and then joined on stage by respected MC Pharoahe Monch was also part of the international talent. Speaking on Back to the City's ability to court these niche artists, Osmic says, "As far as being able to get international artists, it's about building long lasting friendships. That way we're able to just call these guys and they'll gladly come celebrate hip hop with us."
Regarding the line up and the kind of audience the festival aims to attract, Menoe said, "The old must meet the new. That's the only way we're gonna grow. So I think it's important to bridge that generational gap. And that's what we aim to do." Nothing could illustrate this sentiment more than the Heritage segment of the festival, which saw kwaito legends Alaska and Mapaputsi strutting their stuff on stage, with a thunderous reception from the audience. Even more so, they were introduced by SA hip hop legend Mr Selwyn, now known as Pastor Selwyn, who gave a heartwarming speech about the often fraught but dear sibling relationship between hip hop and kwaito.
Speaking on this year's theme, Freedom of Movement, Menoe mentioned that there is a current need for a universal bond of sharing that connects all humanity. "The festival is an ongoing exploration of how hip-hop culture is evolving. The genre continues to be shaped by pioneers and contemporary artists alike, such as POC, Gogga and others, which has propelled it to the global force it is today. Since its inception, Hennessy Back to the City has been an advocate for promoting sustainability and economic growth, through passion. In South Africa, the motivation for the local hip-hop scene has always come from within.".