"I'm always smiling when I dance. I like the reaction of how it makes people feel more than what it makes me feel. So, me dancing gives people smiles and that's what I take from, I gravitate from. It's more of an energy. I feel like dance is a talent that's meant to make people happy. I get happy off of seeing somebody else smile."
If you were to take the words "born to dance" and put them into human form, Kamo Mphela would certainly be the personification of that phrase. Fondly known at the "Princess of Piano" she made a name for herself when videos of her dancing at events went viral on social media. Her energy was tangible, her love for the art form palpable. Her rise to stardom was ordained by the entertainment gods because at the altar of her success was the one quality that's bound to take you further than any other; passion.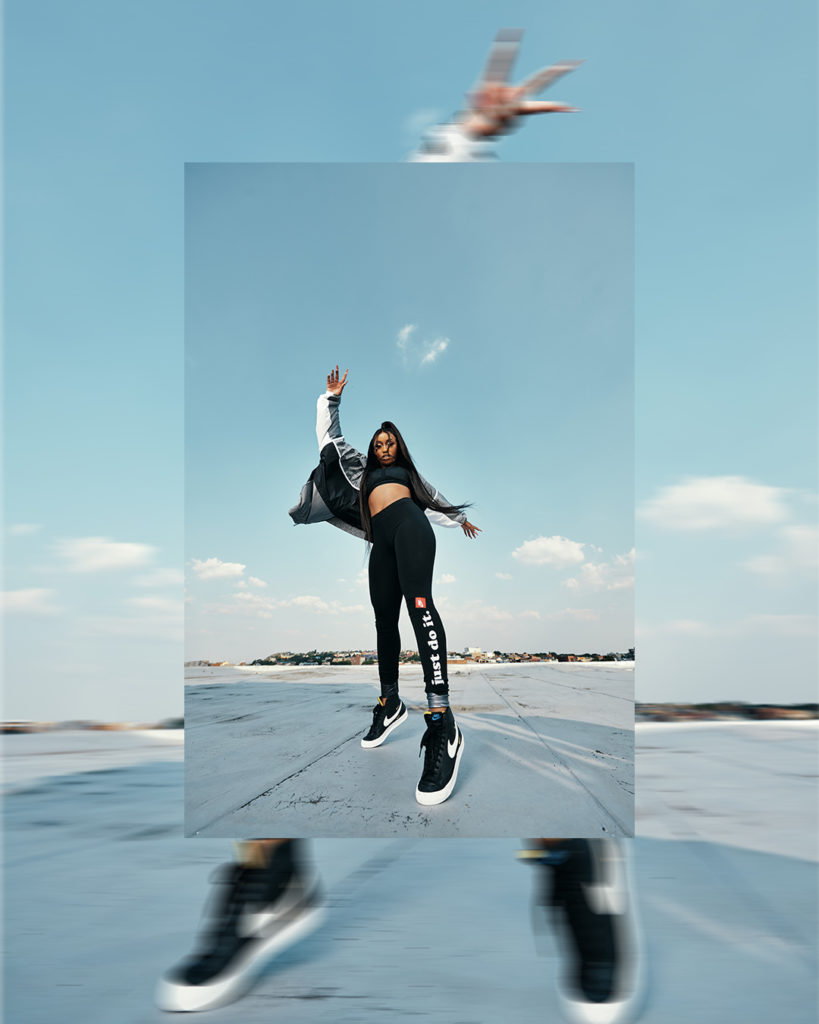 The entertainment industry, however, isn't new to Kamo. With her father working in production at Yfm, her introduction to SA's music scene came at a young age. From tagging along with him to gigs and entertaining the crowd with her moves, her love for the industry grew.
"I began dancing at a very young age, I think I was four. I just started dancing at a very young age. But I didn't do studio or anything like that, I've never practiced how to dance, I've never auditioned, I didn't go to dance classes, it's just pure talent."
On her earliest memories of people that inspired her to dance, she goes to the king himself, Michael Jackson. "I just liked how he was so… His stage presence was crazy, how the moonwalk- that's why I have the baleka gijima cos he's somebody that I resonate to a lot. You know, just made it my own thing. But he was pretty dope, it was crazy!"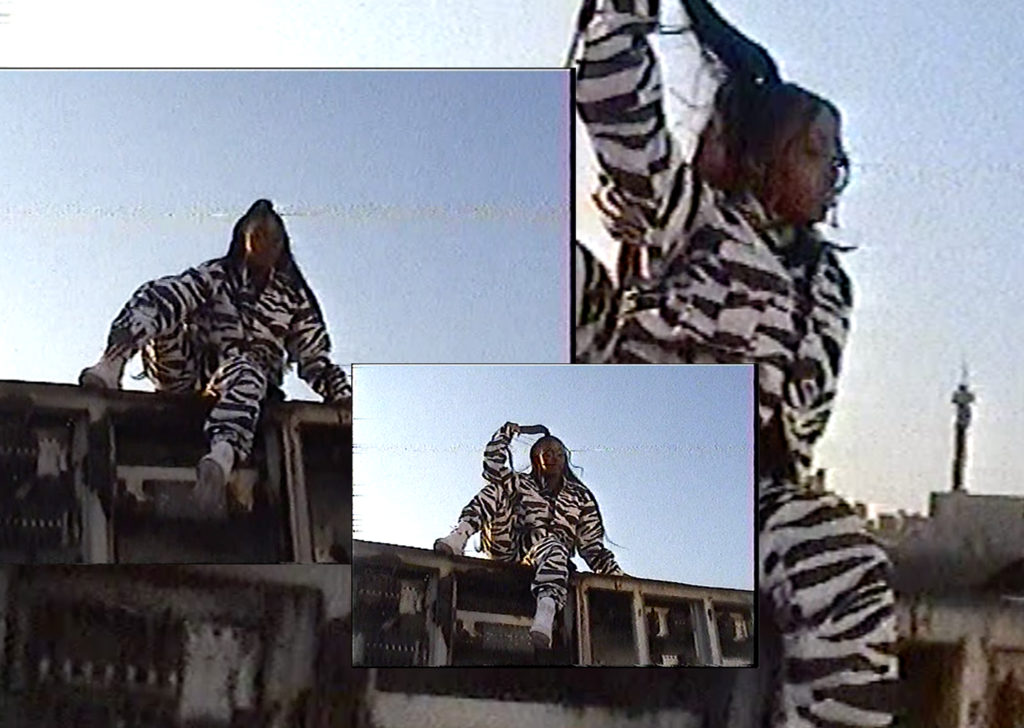 During her come-up the country was gripped by a genre that had started gaining nationwide popularity. She'd been associated with the genre in its early days but she puts it down to fortuitous timing more than anything else. "It just happened that I blew up when amapiano was the biggest thing. I personally make dance music as a whole, and not just the amapiano genre. I would probably jump on an afrobeat because dancers dance to afrobeat, I'd jump onto anything that gravitates to dancers more than it just being a genre thing."
She grew her portfolio to include that of musician; being part of Jobe's "Sukendleleni," the Scorpion Kings' "Sandton," and Major League DJz "Amanikiniki." But her musical career was the result of her taking the bull by the horns and making the best out of the situation. "I always say my music career chose me, I never thought of being a musician."
"I just saw more opportunities of me making music came and I actually do enjoy performing, so I'd rather perform to my own music. And that makes me very different from all the other dancers and it gives you an advantage, so let me just rock with it."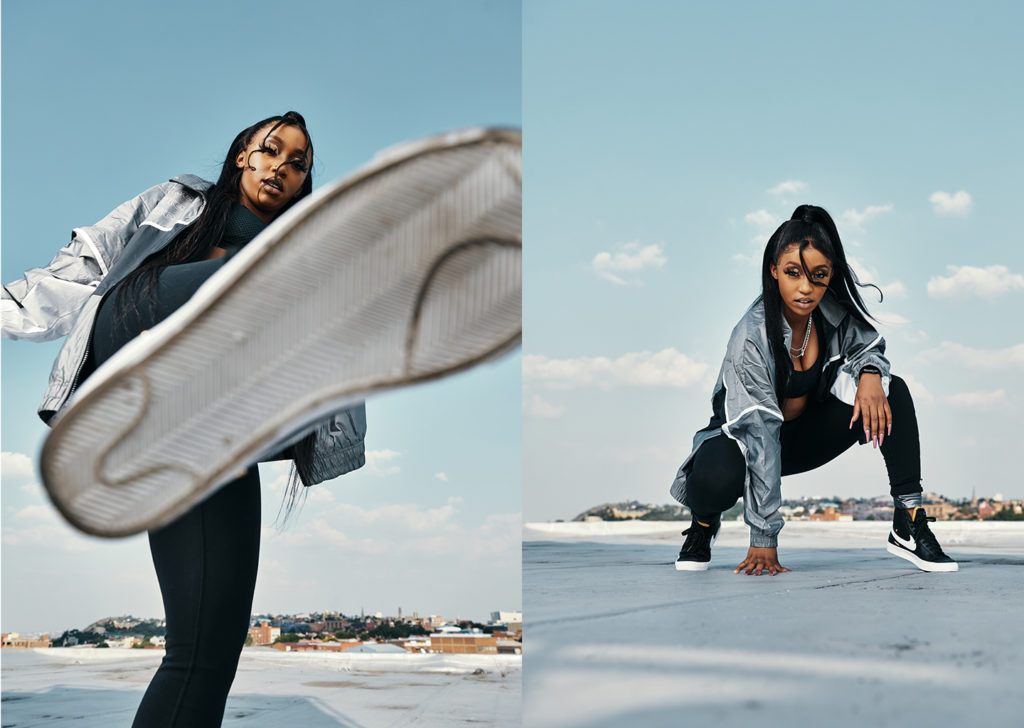 Where dancers are typically seen in the background of other musicians' performances, her decision to be perform to her own music brings an innovative aspect to her career. "I feel very proud. I'm happy. I'm more than excited to see this path that I'm creating for myself that's going to inspire dancers. I would always say that I'm trying to figure out what my purpose is, and if my purpose is to create different dynamics of dancers living a different narrative – because people don't take dancers seriously, people don't respect dancers. Dancers can't rock up in LVs, they always get paid a bare minimum and they play a big part in production and everything. It's pressure because I can't drop the ball as many before me have made mistakes and have not taken it where it was supposed to be. But probably that was supposed to happen so I could learn from that and be a better example to the youth."
Part of the Nike family for working on the Blazer campaign, she keeps elevating on her life's purpose and how she delivers that to the masses. In following her dreams Kamo did not change for the world, she let the world catch up to her.