Women like Ashlee Cayte, Keabecoe Moshe, Nhlanhla Hlekane, Lindiwe Modiselle, and Lairi Rae are the kind of women who are defined by their individuality. They're creatives; inspirational in their own right, and embody the ethos of self-love. It's along this vein that Converse hosted them, along with Sizakele Phohleli for an intimate dinner to celebrate International Women's Day.
Sizakele Phohleli is an author and also a mental health and body positivity activist. Through her poetry she has empowered women, strengthened them, and given them a lens through which they are viewed as powerful beings. She began her talk asking "If I asked you to name all the things that you love, how long [is it] gonna take you to name yourself?"
Her question came during the bespoke event hosted by Converse for International Women's Day. "Why is it so easy for us to look at other people with so much kindness and grace, but not ourselves? What makes it so hard for us to confront?" were some of the words that followed.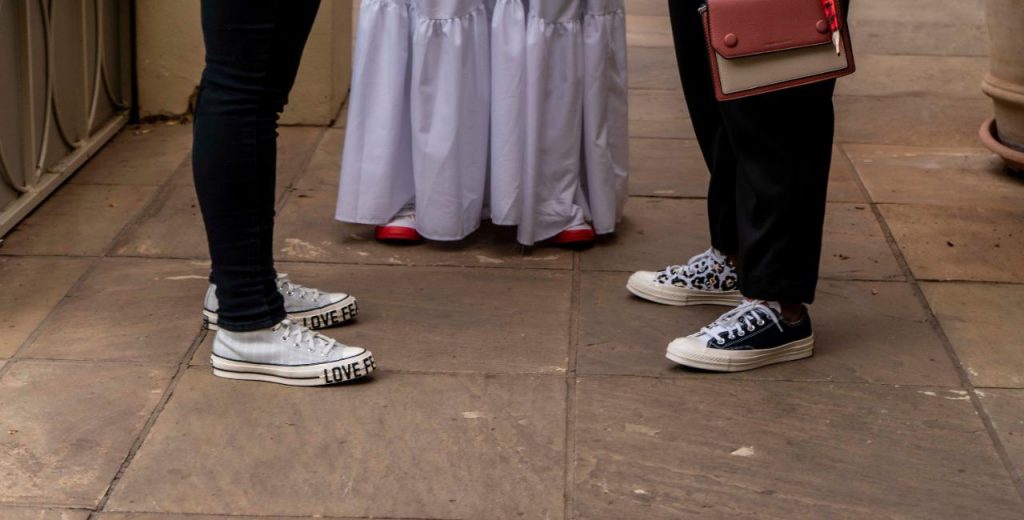 Converse has recently embarked on a campaign that aims to celebrate the importance of loving yourself before seeking validation elsewhere. In understanding self-love, and sharing it with others, a number of creatives took to social media, putting up messages of self-love.
Nomazwi Nkoane said, "To me, self love isn't some absolute goal or fixed destination that can be reached or arrived at. It's an ongoing commitment you make to yourself to accept, embrace, and celebrate every part of you. Even the parts the world has taught you to be ashamed of, or that you think make you weird or different, because those are the parts that make you the irreplaceable individual you are."
Kanyama Mwiinga added, "The way I see it, self-love is all about setting your own standards. I am that I am, and no one can tell me otherwise. I am thankful for all my losses, failures and shortcomings as they have shaped me to be the person I am today. Self-love, self-acceptance, self-awareness, it all starts with you…and that's on self-mastery."
Converse is also offering a new Chuck Taylor All Star collection inspired by this message. The "Love Fearlessly" collection is an evolution of the brand's initial "Love The Progress" collection, which was first introduced in February 2019 through a campaign that offered the Chuck Taylor All Star's canvas for women around the world to define their gender in their own words.
Carefully designed to share bold messages of love, every silhouette features a unique mix of graphic prints, written messages, and signature details such as mended and patched eyelets. Each detail is an ode to imperfection.
While each sneaker in the collection is distinct, the message is unified: if we can learn to love ourselves first– not despite of, but in celebration of one's individuality – we can then love fearlessly.
Available from Converse stores and select retailers, check out some of the details of the collection below.