Today, Linda "PRO" Mkhize would've turned 39 years old. Coming up to the two-year anniversary of his death in August, it still feels so unbelievable that he's gone. Perfectly timed, "Dankie San: The Kasi Rap Bible" premiered this past Thursday, and the second part is coming up on Thursday the 25th June.
It serves as a retrospective on the making of his 2007 album, Dankie San, and includes archival footage of the recording process. It also features interviews with the people who worked with him during that period, including the IV League trio Buks, Kamza, and AKA.
It's a moving tribute, and gives insight to the marvel of one of SA's greatest emcees. Check it out this coming Thursday on SABC1 at 9 pm.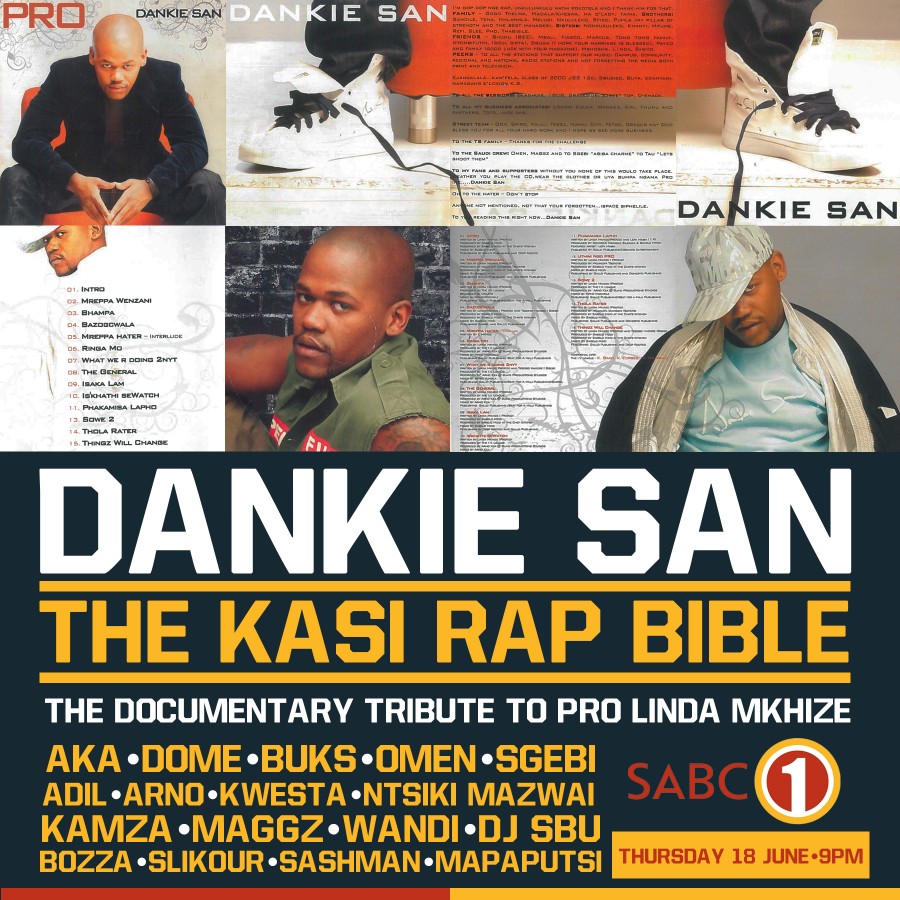 –