Artist and musician DJ Sumbody has died. His management released a statement confirming his passing, saying that details of his death cannot be released but that he ran into an unfortunate incident in the early hours of Sunday morning, 20 November 2022, that led to his passing.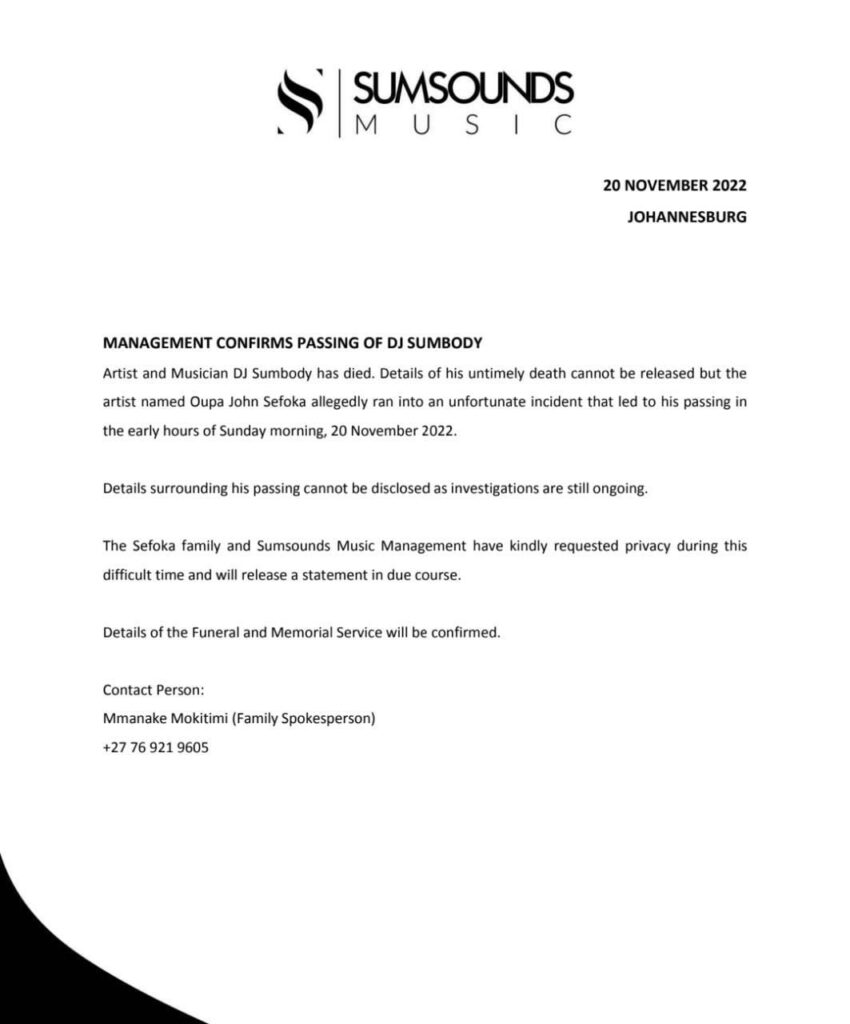 Apart from his ventures as an artist, the "Monate Mpolaye" hitmaker was an entrepreneur. He championed the Ayepyep Lifestyle Brand and was the co-owner of the venues in Menlyn and Cape Town. Fondly known as Mayor wa Pitori, the real Mayor of the City of Tshwane, Randall Williams, took to social media to extend his condolences on the passing of Oupa Sefoka.
Rest in peace to Oupa "DJ Sumbody" Sefoka.