Interview by Glenn Kisela
HomeComing Africa is a revolution that continues to grow from strength to strength. From humble beginnings of friends at a picnic to a Pan-African celebration of this continent, the growth of HomeComing Africa has been phenomenal and unrelenting.
That level of growth doesn't come without passion, intelligence and a dash of luck. Katlego and Neo, the two minds powering HomeComing Africa gave an insightful interview into the unique world of HomeComing Africa and their personal thoughts. Despite the massive success behind them, they continued to show hunger and humility.
For the readers that don't know much about HomeComing Africa, how would you describe it in one paragraph.
HomeComing Africa is an eventing revolution set to take the continent by storm. A Pan-African celebration of music, culture and lifestyle centred around the building of a cultural bridge between South Africa and the rest of the continent.
HCA is really an opportunity for Homecoming Events to break down the walls of what we deem to be a success and encouraging others in similar positions as us to do the same. It's us not saying ' Africa is the future" as lip service but actually investing in proving that it is about breaking the stereotypes about black people and entertaining the dream that will build a fresh bridge with the international community.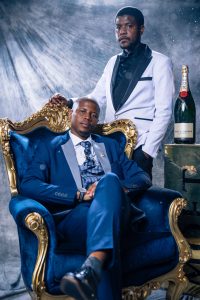 What was the idea/motive behind starting HomeComing Africa?
[Katlego] It started as a picnic for friends returning home for the holidays after university terms. It grew from that into an event with crowds as large as 16 000 people over a 10 year period.
10 years in the business, what are the 3 most important things you've learnt?
 1. Be dependable at all times, let people trust your word and your offering. 
 2. Never serve a rabbit stew before you catch a rabbit.
 3. Keep God in your business, he will preserve you.
Which brand has been the best to work with and why?
Standard Bank. They believed in us and gave us great opportunities to develop numerous aspects of our company while investing in the dreams of many other young people.
Which artist have you guys enjoyed working with the most over the years?

Khuli Chana. A pioneer in adopting our vision and always pouring out the best of himself for our projects. He really helped us grow and develop because he identified himself with what we were doing and made people identify with us subsequently. 
If you could pick any international artist right now to headline your event, who would it be?
Obviously Drake, because Duh! But I really wanted to have Bra Hugh (RIP) or Caiphus Semenya to encompass the spirit of African excellence in music.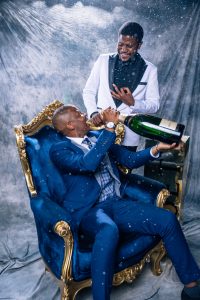 How did you know that Neo was the right person to run this business with?
[Katlego] He had the mind to work more than talk. Less "let's build" versus actually building and coming in with a tangible value [added] proposition. He said "I want to do this with you" so I said "well do it on your own once so I can see," and he did just that successfully without hesitation. That's when I knew.
How did you come across what Katlego was doing? What made you want to join him in building HomeComing Events?
[Neo] I met him at Tuks Rag and had attended a few picnics. I saw [an] opportunity to grow the vision and add value, that's what made me want to join.
How did you guys connect with Cassper Nyovest initially?
We met when Cassper was still coming up and Khuli really pushed for us to build a relationship and book him. He never disappointed regardless of where he was at in his career.
When did you know it was time to expand the business from picnics to what it is today with music, art and culture?
At every juncture we always assessed where we were and where the industry was. When we saw our concept become popular to the point where everybody was doing it, we knew we wouldn't be leading for much longer unless we took the risk to shift the direction.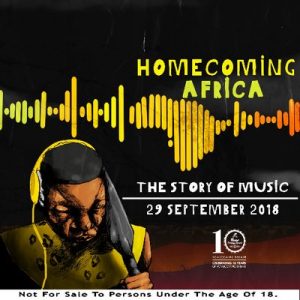 What's the most common mistake brands make when trying to partner/work with you?
Its assuming that they can assimilate our brand and what we do instead of letting us use our access and experience to tailor strategies that would benefit their brands and objectives. Those who have given us that opportunity have benefitted immensely.
For HomeComing Africa to have a successful 2018, what do you still need to achieve, if anything?
We need to centre everything around the consumer. Spend the extra money, cater to a broad pallet, start afresh in understanding the heart of the consumer and also give the consumer something new and of value to enhance their experience.
Any big plans in the pipeline for 2019/2020?
The biggest plan is to consolidate our place in the corporate marketing space, to develop strategies that add so much value to corporate clients that the conventional agency is phased out for a more holistic offering.
What's the toughest part about the events industry?
Striking a balance between catering for people and their endless expectations and drawing the line. Especially when it comes to vision, the humility to take the risk of saying "you might not know that you like this yet but I am going to take the risk and show you that you do in spite of your initial reluctance".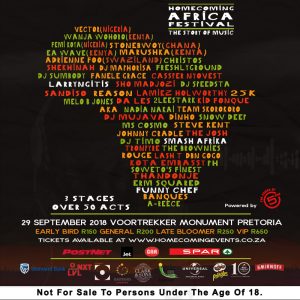 Often people in the events scene say that Cape Town is harder to establish yourself compared to in Jozi. Do you agree?
We haven't done much work in either city but we can accept that the Cape Town pool is smaller and the environment more hostile from a regulatory perspective. This is something that is both a blessing and a curse though because you are operating in a space that allows you to exploit a very good niche. We saw this with Head Honcho and Groove Afrika.
There is a lot of discussion around Africa needing to take back the narrative about the continent, as well as the individual countries around that. Do you agree? Is HomeComing Africa a way of doing that?

HCA is based on this belief. It's way too expensive and unnecessary to constantly feed into the Western World hype when there is a lot of offering and opportunity on our continent. We know one hit wonders from the rest of the world and don't know legends from neighbouring States, that needs to change.
You talk about how people often hype Africa for the sake of lip service. How harmful do you think this is in the mission of Africa reclaiming its narrative globally?
We see a lot of people talk about the quality of African shows not being where it should be. That can only be corrected through practice and experience; that requires somebody to put their neck on the line and say "I'm going to take the lead and be part of the solution". From there the success trickles down to more platforms for local and continental talent and more money in circulation for all stakeholders and service providers because shows become more affordable to host. This will open us up to more shows and give more creative freedom locally for people to put together shows that make sense to the narrative we all love talking about so much.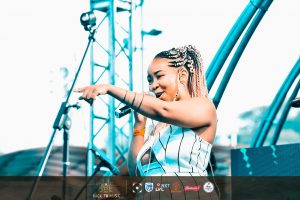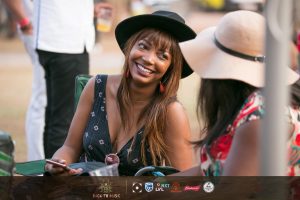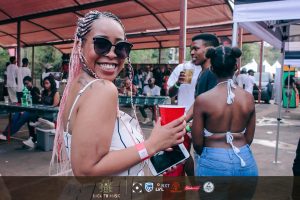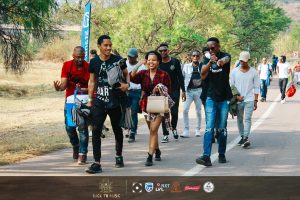 Do you think HomeComing would have become the success that it is today without social media?
It would be arrogant and pointless to say yes. [Social media] is the fastest and most effective way for information to move in this day and age. Social media really helped us in the past 5 years to reach markets we ordinarily wouldn't have access to. While we started as a strictly word of mouth operation, social media is the word of mouth of today in many ways.
How do you plan on celebrating a decade of existence? Anything hella exciting coming up?
HomeComing Africa Festival is the only exciting thing we are focussed on and talking about right now. Everything else will follow.
Do you have any advice that you want to give to those that are trying to follow in your footsteps?
Don't follow in my footsteps but learn from my mistakes. Always carve your lane but have the humility to learn from everybody else's journeys.
Anything else you want to add?
HomeComing Africa Festival is where everybody needs to be on 29 September 2018 so that. 20 years down the line you can tell your children you birthed a revolution.