In the movie Falling Down (1993), Bill Foster (played by Michael Douglas) attempts to order breakfast in a fast-food restaurant at exactly 11:33 — the restaurant had just shifted to the lunch menu three minutes ago. "We stop serving breakfast at 11:30" the manager replied, Foster whipped out his Uzi and further persuaded both the teller and the manager to serve him breakfast at 27 minutes to noon…
A take out from that dramatic scene can be a moment to reflect on the arbitrariness of rules that guide our choices in society. Even though Foster's ballistic response may seem a bit excessive, you've still probably had a few questions about the 'natural order' of things around you and wondered why you couldn't have things your way, or is it just me?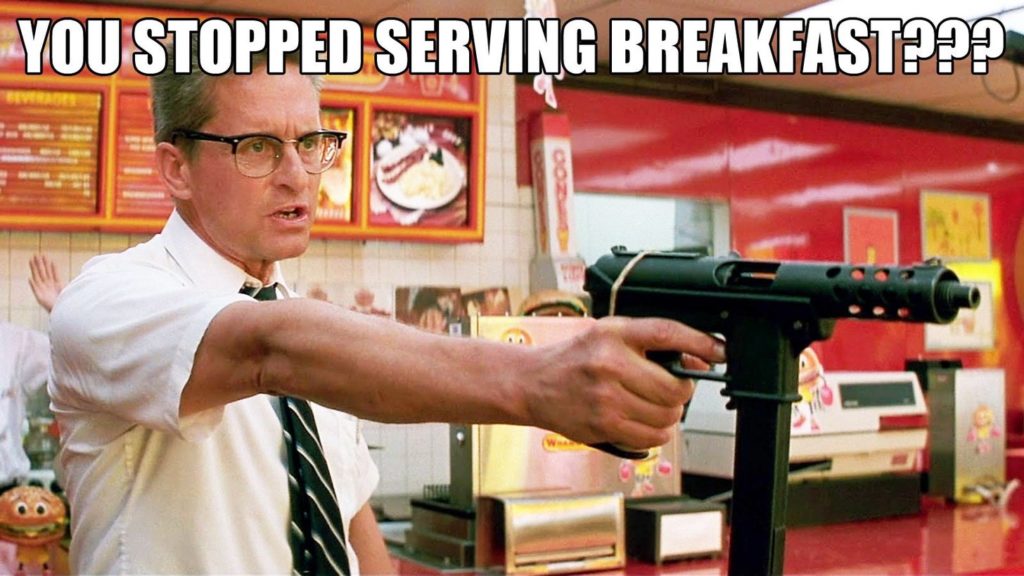 Rap tricks
In 2016 when Young Guru appeared on Juan Epstein's podcast he touched on the topic of tricks and how Jay-Z incorporates them into his lyrics for commercial appeal.
Young Guru is a fan of the "lyrical Jay-Z", he didn't really like "03' Bonnie & Clyde" but, as he said it "it sold us, it played on your radio station". There's no doubt that Jay-Z can spit:
I dumbed down for my audience to double my dollarsThey criticized me for it, yet they all yell "holla"
If skills sold, truth be told, I'd probably be lyrically Talib KweliTruthfully I wanna rhyme like Common SenseBut I did 5 mill' — I ain't been rhyming like Common since
When your cents got that much in common
And you been hustling since your inception
Fuck perception! Go with what makes sense
Since I know what I'm up against
We as rappers must decide what's most important
And I can't help the poor if I'm one of them
So I got rich and gave back, to me that's the win/win

– "Moment of Clarity" — JAY-Z
The super engineer and producer further went on to say the reason why New York Rap music wasn't popping was because it lacked tricks; even mentioning names like Joey Bada$$ (Pro Era) and ASAP Rocky (ASAP Mob).
Tricks can be explained as those contagious moments in songs, they can come in a form of a hook, flow, style etc. The most important aspect in creating a trick is in the delivery, sometimes it boils down to how words are said not necessarily what's being said.
Style can be one form a trick; rapping over midtempo, Kwaito or Amapiano beats has been done on several occasions. To be more precise, this seems to be becoming a festive season trend in SA Hip Hop — taking from the latest trends in dance music and incorporating them into rap. Most times it works, it gets crowds excited and goes viral. Truth is there's no better time to sell music in SA than the festive season, the summer season provides the best environment to turn tricks into memes and spread them like a virus — I cannot blame local rappers.
Like 'rap tricks', thumbnails of the scene from Falling Down make for good memes, many have circulated the internet for quite some time. I'll always prefer the way the scene plays out in the movie over any other experience of it. The more I see the meme, the more distorted my memory of the scene becomes, there more badass Michael Douglas becomes in the picture, so much that I seem to even forget what kind of character Foster was in the movie — his emotional catalogue and the full fledged character that he was in general. I believe this is exactly how these memetic moments operate in music. In 2019 the phrase "Hare batle magapu mo…" was trending all over social media. That one line from "Monate Mpolaye" can be said to be more popular than the hook of that song. That's the nature of memes, ones they go viral, more and more people get infected with them and soon everybody looses their sense of taste for good music and join-in into the moshpit.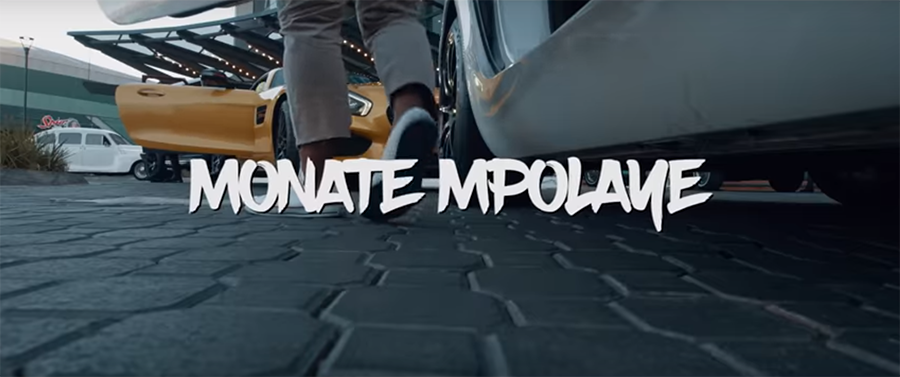 Rap memes
An artist's ability to induce a particular response from their audience precise to the dimension and intensity cannot be taken lightly. When rappers put these contagious moments in their music they not only keep up with the times, they also shorten the gap between the creator and the consumer — becoming one with the audience.
However, one too many rappers get deluged by this trend at this time of the year; so much that, for me, it has begun to border on monotony and cheapening Hip Hop as an artform. When enjoying this memes, a lot is lost — a whole verse can be overshadowed by a line, a hook or even an adlib.
Rapping over Amapiano instrumentals is one trick we've seen through out the year and now that the December is here, it's going viral. Unfortunately this screenshot of the movie episode that is SA Hip Hop in 2020 is blowing up to a wider audience and at times even serving as a representation of what SA Hip Hop is about. A trick gets overplayed at some point and incorporating dance music trends into rap has reached that point, in my opinion.
Russell Simmons talks about the love-hate relationship of Hip Hop and R&B in the late '80s/early '90s on Mogul: The Life & Death of Chris Lighty:
We hated fucking R&B. Michael Jackson, Prince, all of them, we didn't give a fuck. We hated them because we were alternative in nature. We had to do something of our own and that's what Hip Hop was. Hip Hop was a rebellion from what was given to us…
I relate to Simmons' explanation in this context — Hip Hop in it's nature is meant to be anti-copycat — to follow the hottest trend of the season simply because it is what's given to you is just lazy and wack. Sometimes you have to stand and make yourself a warm cereal at 01:00 am, there's nothing wrong with that, even if it's written on the box that the cereal is meant to be served as breakfast — that's Hip Hop.
This isn't just a case of a group of artists in search of some crossover success, it's just a brief drift that comes with the festive season wave. The drift usually starts with a slide from one rapper stepping over the line to experiment with a few crossover attempts like sampling an old school Kwaito beat or a hybrid Motswakolista like Cassper Nyovest dropping a Sweet and Short, or Focalistic doing his rap Amapiano fusion. The next thing you know just about every other rapper has a piano hit for December.
When a SA Hip Hop crossover works — albeit rare, there have been success stories — it is a thing of beauty. Some of my favourites are Motswako rappers making straight Kwaito tracks with no Rap flavourings. I posted about my short playlist of seven songs by Motswako rappers doing Kwaito songs earlier, I really enjoy that playlist.
My plan is to never fall for content meant to entertain the idea of the holiday season especially in the music that I listen to. A lot of artists will be jumping on the Amapiano band wagon; rap memes and tricks will be in abundance, they can all miss me.
I've always wished for the cojones to confront a few individuals in my life with an Uzi in hand just to get a point across. I'd like to have my rhymes and beats omelette and I'd like to have it NOW!