Dumaza Ndata aka Dome is an East London-based designer who is looking to shake things up in the local streetwear scene with his refreshing line aptly titled Denim by Dome. Using denim as his primary go-to fabric, Dome is creating original and cutting-edge pieces that can be worn for different occasions. Dome has extensive experience in the game, having started MCK Clothing in 2011 and with a stint as a Senior Designer at Head Honcho Clothing all under his belt.
We caught up with the enterprising designer to discuss his new label, his journey in streetwear and his future plans.
Tell us about Denim by Dome … how did it come about?
September 2016,  I made the first custom jackets for my girl and I cos I wanted us to stand out and make a statement at Stay Fresh. They were bleached out, crazy badges and written "Do It For The Kidz & Not Pablo" at the back. I had no intentions of making more or selling until I got a number of orders after Stay Fresh. The response and love I got from people made me go ahead with it. That's how the project really came about.
Your full debut range is titled "Project One" .. what makes this range special and what's the theme and concept behind it?
What makes "Project One" special, I think it's the fact it's my first project in 4-5 years alone. I wanted to prove to myself I can stand on my own again. The theme & concept is a fresh take on or rather re-imagined promotional wear. I've used certain colours purposefully cos they grab your attention, heavy branding on the items. All this is meant to introduce the brand, market the website & online store.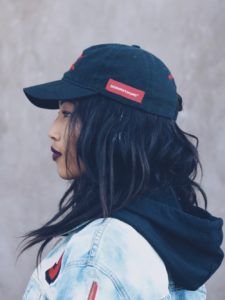 You've just launched an online store … why go that route as opposed to getting into physical outlets?
I feel like people are started to warm up to the idea of buying clothes online. I wanted to be part of that wave and play my part. Also with online everything rests on your shoulders you make a sale or you don't it's on you, unlike a physical outlet. I don't want to ever feel like the outlet isn't doing enough if my product is on the shelves for months. So it's a challenge to myself to find ways of driving online traffic to the store & make sales.
Let's go back a little … your fashion journey started with MCK Clothing. How and when did that brand kick off and what are some of the milestones you achieved with MCK?
Shuu this is like back when making a T-shirt meant you were a C.E.O or brand owner LOL. It really started off from a T-shirt next thing I had full ranges, the CLA$$ beanies were a hit, a website, television features, a collaboration with a store & this is 2011/'14. Damn this feels like many moons ago.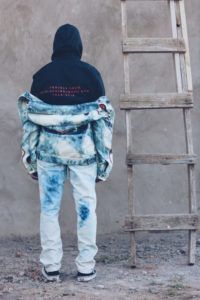 Later on in you joined Head Honcho Clothing in Cape Town … how was that change for and what are some of the projects you worked on at HH?
The dream really felt real. Head Honcho was everywhere, the streets, you turn on the TV, music videos. At the time I personally needed the change. I started hating and became frustrated with what I was doing. A lot of people still ask me why I decided to join HH when I had my own thing going on, it was really a personal decision. I've worked on some amazing projects at my time with the guys, Stay Fresh, AKA x HH, Channel O's YGB, Cashtime Life, AKA Supa Mega merch, Southern Comfort x HH, WavesXV, Nasty C x Sportscene etc. I've had the highest highs and lowest lows but all those experiences have moulded and shaped my views on so much. I've walked in and sat at boardrooms some folks only dream about. I learned a lot.
Many people see the glamorous side of fashion … what should young, up and coming designers be wary of? What are some of the biggest lessons you've learned from the game over the years?
The game is cold get a Denim By Dome jacket lol. Making clothes is costly so be sure of your ideas and product. If you don't really love this and are in it for Instagram likes it will wear you down, it's a long road.
Who are some of the most famous people that have rocked your gear?
The guys I mentioned earlier from the collaborations, AKA , Cashtime, Nasty C etc. Recently with the custom pieces top of mind is NaakMusiq, Scoop and the afro beat artist Diamond Platinumz.
If someone invested R10 million in your brand right now what are some of the things you'd do?
Furniture, I think I have ideas to rival Mr Price Home .. haha. Seriously.
What do you think of the status of SA streetwear right now?
It's great, the internet has allowed people to start anything. There's so many brands [but] those in it for a greater passion and purpose will stand out and thrive. I think the mission and challenge for us is refining the ideas and production so people can feel at ease in spending their money on you.