For 2019, Levi's® continues to build out the tapered jeans collection line up. This season, we're amping up the style offering by including piecing, paneling and street-inspired novelty.
"With the casualization trend and streetwear and sneaker culture booming, taper fits are super important this season. We have an incredible and expanded portfolio of taper fits this season"—Karyn Hillman, Chief Product Office at Levi's Strauss & Co.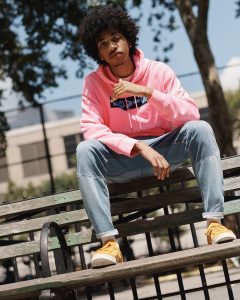 The Levi's® Men's Taper is also expanding with our ever-popular streetwear-inspired style: the Hi-Ball Roll.These jeans celebrate sneaker culture which is why last season, Levi's® created the pre-cuffed version, the Hi-Ball Roll offered in our 502™ Taper fit. These jeans are all about maximum footwear capability. After all, no one wants a pant leg getting in the way of their fresh new kicks.
TheHi-Ball Roll will be offered in a range of stretch and soft fabrics, including Tencel® Lyocell and our new Z-Twist, as we continue to diversify our comfort benefits.
"Taper is the new normal for guys. And a lot of the reason for that comes down to the shoes. Thanks to sneaker culture, we now live in a world where you dress from the shoes up,"—Jonathan Cheung, SVP, Global Design at Levi's®