Asanda Lusaseni Mvana better known by her stage name: Msaki. Short for Nomsakazo (the one who likes radio) it's a name she was given to by visitors she used to perform for before her rise to stardom. She is the angel voice behind hit songs "Wish You Were Here" and "Fetch Your Life" and one of the things that make her a musical force is her songwriting skills. She is always able to make listeners go through an emotional rollercoaster while using simple words.
She was kind enough to invite me to her studio writing session so I arrived at Universal Music Publishing in Rosebank. The studio looks unusually like a volt and I'm nervous about invading her space during this process. After a few breaths, I twist the handle of the volt to the right and I go in. There she is, hogging her guitar and looking comfortable in her Vans sneakers. She welcomes me in but asks me to quickly close the door of the volt as she excitedly exclaims that she has finally figured out the chorus of the song she's writing.
It is 5pm on a Friday; Msaki has been here since 9am and she tells me that she's only going to leave the studio at 11pm. She looks tired but still glowing in her natural fresh face as she begins to tell me about the foundation of her music career. In 2012 she was selected alongside musicians and writers for a "summer camp" in North Carolina, USA. "It was a creative community for writers and musicians to appreciate music as an elective and to address creativity… It was like a summer camp for spiritual wellness." she says. She began her musical journey and independently released her EP Nal'ithemba in 2013 under her record label One Shushu Day Artistry.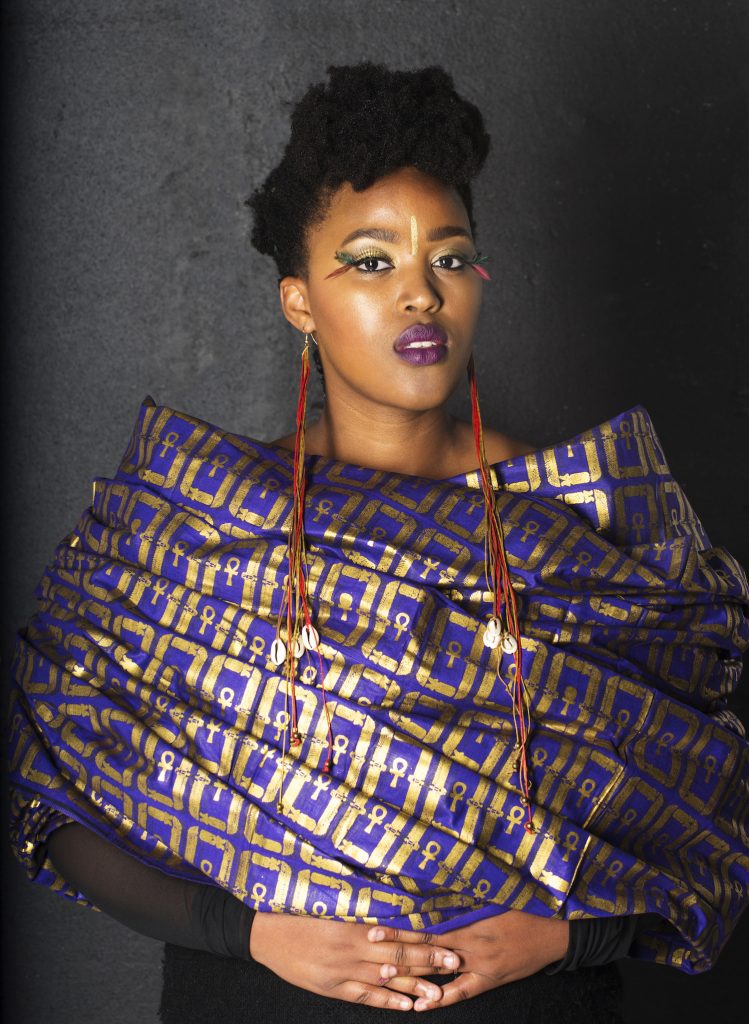 RECORD LABEL
Msaki started her indie record label One ShuShu Day after she returned from the USA. "One Shushu Day (one hot day) is a dreamer's statement of hope. It's what you say when you're dreaming about something. Like one shushu day I'm going to be this… It's like one faithful day, one blessed day", she tells me. For Msaki there was no other option for her but to start her own label, she firmly lets me know that she didn't want to be signed. "Doing it this way, doing it independently was all I know." I ask her about the challenges she encountered during this process and she pauses for a moment. "Hmm challenges don't really stick out because I've been progressing and doing it. But I think generally with any small business it's always managing your time because you're not an employee so you're essentially working on a budget 24/7. That's the thing, it's the general challenges of any small business; knowing when to expand the team, how to save and do finances, how to go to the next stage. Those kinds of things," she goes on, "coupled with the facts of the industry; if you don't have relationships with bigger older labels that have all the clout then it's a bit harder. But the music will always speak for you."
She currently has two artists signed under her label who are about to record their EPs and albums, however she regards One Shushu Day more as an enclave for creativity rather than a company. "It's a label in a black-and-white sense but it's kind of a socialist run collective of artists where I'm trying to empower my creative friends. But they own their work; they own their masters and I can extend my publishing relationships to them." She also produces live series shows for her artists called ALT BLk, the latest show was held in the first week of July in Makhanda, Grahamstown.
One of the advantages of having her own record company is she gets to choose the people she wants to work with. And like any other label, there's a criteria she uses to choose artists. "You must not suck! But it's all about heart; it's important for people to love what they do. At the same time we really need to make sure that we like being around each other. You want the energies to be natural. Like with Tresor it was a match. It doesn't have to feel like work," she says. Her label is centred on Alternative Black Folk Music, which comprises of anything from Folk Rock to Afro Rock and Afro Folk. "The thing we have in common is that we're trying to learn more about our own languages, our own indigenous sound but we're essentially cosmopolitan," she adds, "we're also very conscious of our background and extremely proud of it and want to showcase it in our writing."
Msaki anticipates a bright future for One Shushu Day; she hopes one day the label will be an entity that runs itself. "We want to make sure that the conversation of alternative black folk music becomes a global conversation. I want the label to have a really healthy business model where the artists are governors of their revenue streams. I'm not interested in regarding the label as a solely profitable company. I don't wanna own any artist's masters."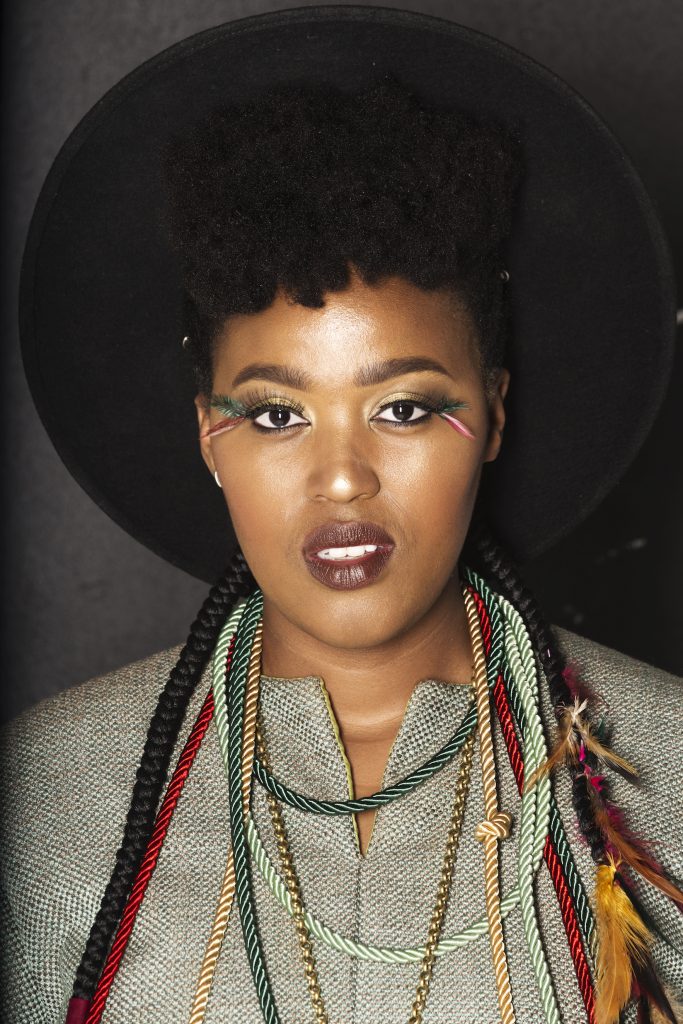 COLLABORATIONS
Msaki's recently been featured on three songs that are all on the top of music charts; "Wish You Were Here" by Black Coffee, "Fetch Your Life" by Prince Kaybee and "Sondela" by Tresor. "I write with people all the time," she says as she begins telling me about how the collaborations came about. She became friends with Tresor after they met at an event and their friendship naturally progressed to them working together. It only took them about an hour to write Sondela. On the other hand, for Fetch Your Life the process had to take some persistence. It took Prince Kaybee two years to get her on the song. He had initially asked her for his I AM Music album in 2017; however, she wasn't in the right space and she finally jumped on the feature in 2019 (totally worth it). With Black Coffee it took about three months; "I wrote most of the song in a day but I was not crazy about the chorus. It was a bit of a struggle shaping it, every time I wrote the chorus I wrote something that was too complicated. In the end I ended up with one line I wish you were here," she sings.
A big fan of working with other people, that was encouraged from the foundation of her career. She emphasizes the importance of collaborations."I feel like I'm a singer-songwriter definitely because I perform, but I am a songwriter first. The performer part was a bit of a mistake I discovered and I haven't been able to escape it," she jokes. "It's important; a communal creative space is a big part of my wellness. That's the way I can contribute." For now, she feels content with her current collaborations and the upcoming ones that she's still working on (unfortunately she couldn't drop names). "Well Vusi Mahlasela is a dream. I don't think it's out of reach either."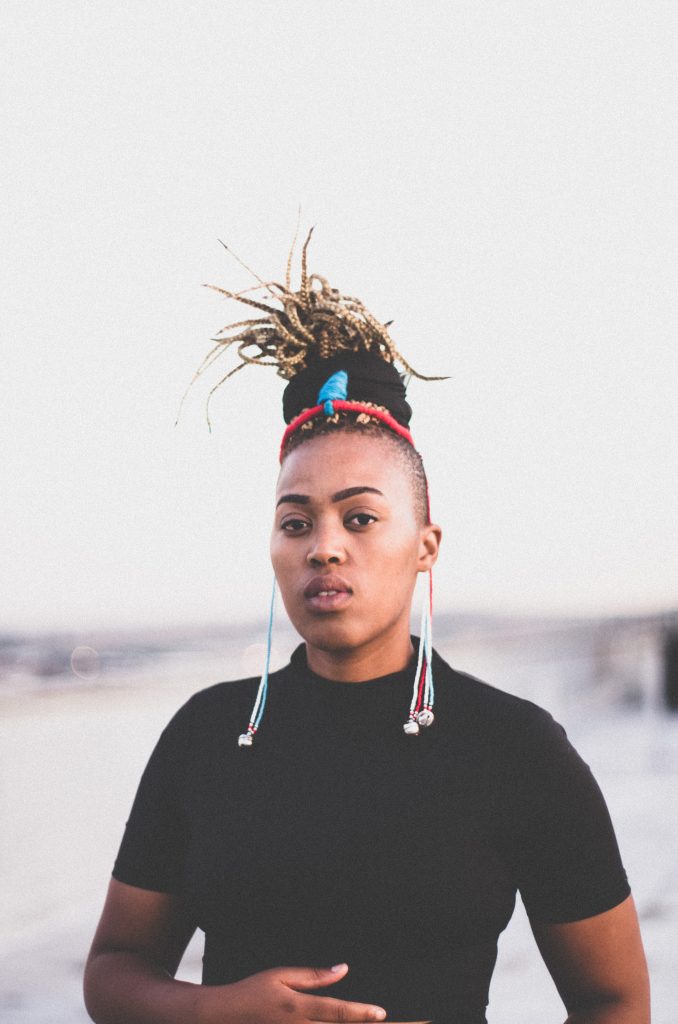 SONGWRITING
She is undoubtedly an amazing songwriter; always quite honest, vague and poetic in her songs. She also writes music for other artists and she tells me know how distinct the process is for every individual artist. "There's no average studio session. It's different for every artist. I generally like to get a sense of how people are and what they want to say and that means a lot of things… Some people want to chat and hang out and I find out how they grew up," she says. Writing is like any form of art where an artist has to be inspired in order to express themselves. "I can write as an exercise but whether it's good has got everything to do with whether I'm inspired or not. I prefer writing when I'm inspired." And to prepare herself for writing, she enjoys being somewhere quiet and mostly uses her guitar as a writing tool.
Any artist can relate to the fact that you're sometimes not stimulated enough to create your art. For writers this is also known as Writer's Block. One of the things she does to move past that feeling is to draw inspiration from other forms of art. "I've had times where I struggled, but those were abnormal times; going through a lot. And it was obvious that I was using my energy to survive and I couldn't pour my energy into writing. It's unwise. But sometimes that's the thing that helps you get through it."
Writer's block is something that happens to every writer, even to amazing writers like Msaki. It gets frustrating when you find yourself staring at a blank page and you can't produce a single word. This doesn't only happen to writer's but it's a general creative block that happens to other artists. To help you get through it, Msaki has some advice that could be the solution to your problems.
Tips from Msaki to overcome Writer's block:
· "Go watch other forms of art; step out of your own artistic form."
· "Take care of your emotional and spiritual health. Take time out to figure out what's going on because essentially your inner world is dry."
· "Look for a creative community that encourages you. Don't isolate yourself."
· "Do something mechanical and practical to broaden your creative palette. If you're a painter, go buy different colours. If you're a writer, find vocab that you've never used before.