PUMA Women introduces the NOVA, an all-new sneaker for the #DOYOU woman with that bold and unapologetic style.  Fusing classic '90s running design with fashion-forward detailing, it's the go-to sneaker for badass women who embrace bold choices.
Worn by PUMA Women and #DOYOU Ambassador, Cara Delevingne, the NOVA makes a statement whether you're at work or play.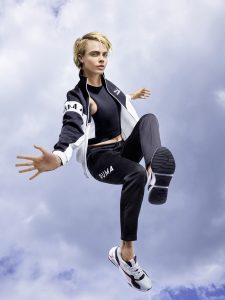 On the local front, the NOVA is worn by The Plug's cover star for the month, South African songstress Moonchild Sanelly. With her signature blue hair and unique 'future ghetto punk' sound she is the perfect #DOYOU fit for NOVA.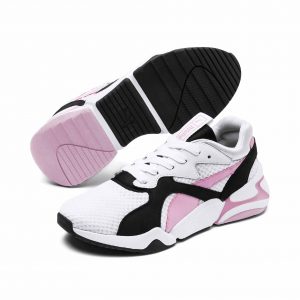 Kicking off the range is the NOVA 90s Bloc that fuses classic '90s running design with loud, fashion-forward pops of colour. Its chunky sculpted tooling with a slim upper paired with mesh & suede overlays appear in creative material channel 90s vibes.
Available in PUMA Black and PUMA White – Pale Pink colourways, NOVA 90's Bloc drops at PUMA, The Cross Trainer, Superbalist, Side Step, Jack Lemkus, sportscene, The Office and selected retailers on 1 March 2019, for R1 499.