PUMA and KidSuper Studios will release their first collaboration this week. The collection takes inspiration from PUMA's football heritage and KidSuper founder and designer Colm Dillane's past as a football player – working to combine the energy, love, unbridled passion and team chemistry of football with the uniqueness, creativity and innovativeness of the art world.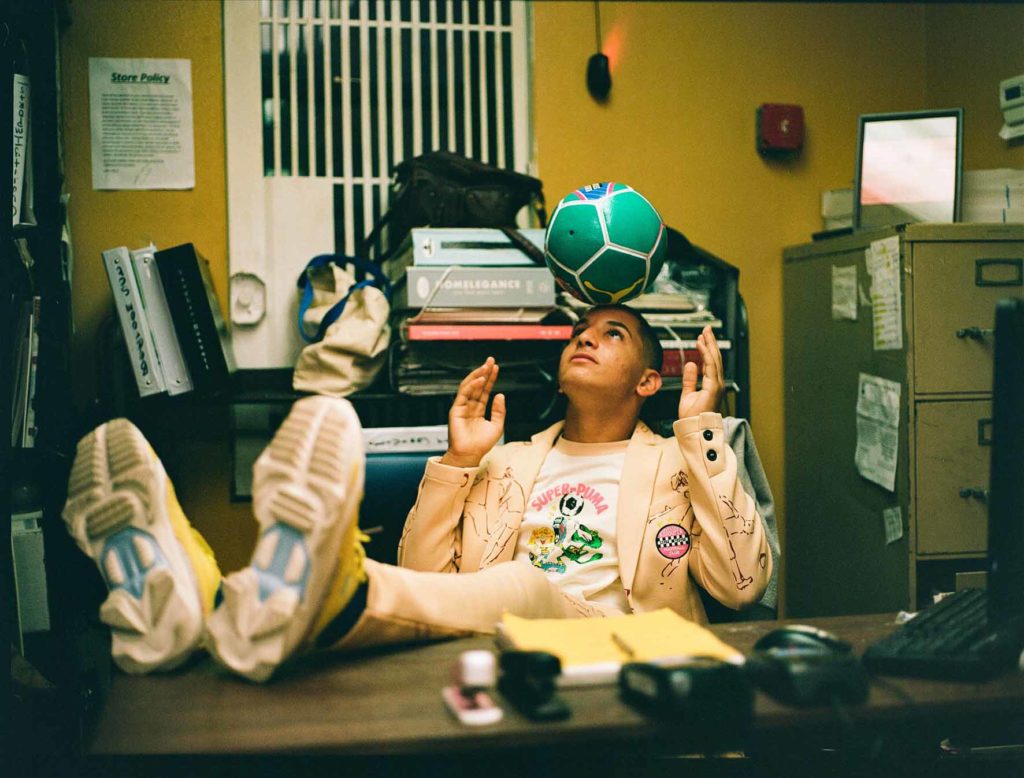 KidSuper Studios is one of today's most sought-after creative artist collectives in Brooklyn, New York. This circle of creators transforms streetwear and accessories with fresh takes on style, art, music and sport.
The collection stands out with retro tailoring, bold prints, vivid colour combinations and "KidSuper Studios" signature doodle aesthetics.
Hand drawn football sketches are used in an all-over graphic print for the PUMA x KidSuper Tailored Jacket and Pants. PUMA's Style Rider and Oslo City have both been given the KidSuper treatment.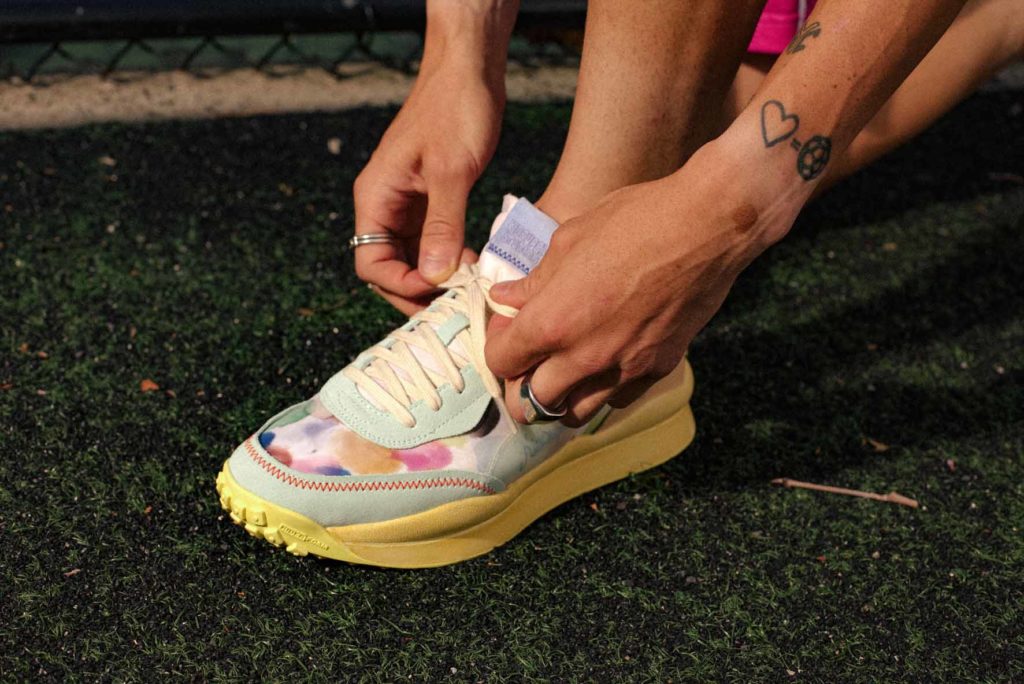 Although not dropping in South Africa, other items from this football-inspired collection include graphic t-shirts, jerseys, track jackets, sweatshirts and accessories as well as the PUMA x KidSuper Football Jersey.
KidSuper Studios in partnership with PUMA have also created a 7-episode animated series called "SCRAM", featuring Usain Bolt, Héctor Bellerín, Jessie Reyez, Meechy Darko, Lolo Zouai, West Side Gun and Lil Tecca. The series will premiere on 16 September on KidSuper Studios' YouTube channel. For an exclusive preview, visit: https://youtu.be/tFQz-57wqII.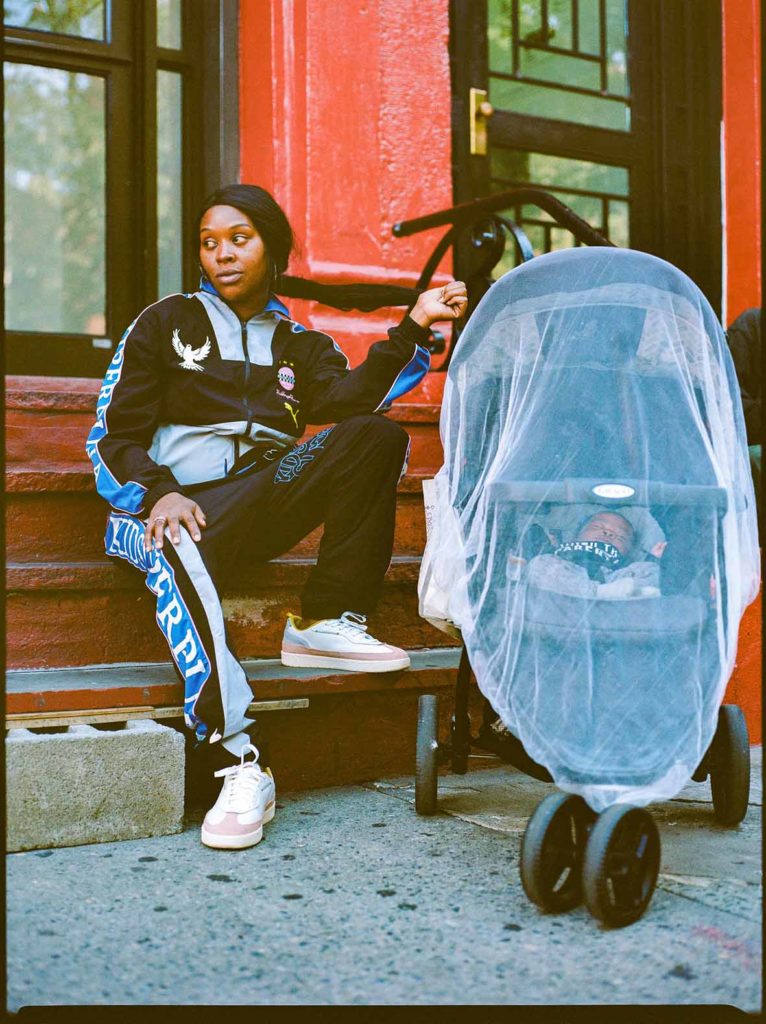 PUMA x KidSuper drops on PUMA.com and at PUMA Select Cape Town and Braamfontein on 17 September.
Check out the Q&A with Colm Dillane below.
What made you decide to work with PUMA?
My love for football. PUMA has historically worked with the best footballers of all time. Also, PUMA really allowed me to be creative, I wasn't just changing colors on established silhouettes, I was allowed to create my own products. I haven't seen so much originality in a collaboration yet. Also, this collaboration is global, KidSuper is a global brand so it made sense.
Given your background as a former footballer and PUMA's history in the sport, the theme of football in the collection seems like a natural fit between both brands. How did you merge your design aesthetic with the PUMA brand to create a lifestyle collection that embodies the shared passion for the sport?
For me it was natural, I always looked to football for inspiration for all products. What I was mostly inspired by was PUMA's history, that's what was so special about this collection, collaborating with a brand that has 70 years of product design. You can't beat old images of Pelé winning a world cup in PUMA soccer boots. That is inspiration. I want to create a brand that can have an equal positive effect on iconic moments.


How would you describe the collection in three words?
Sporty, crazy, posh (laughs)


You went from selling custom t-shirts in high school to creating an international fashion brand – tell us a little bit more about how KidSuper Studios came to be.
It was always one step at a time. With each opportunity I got, I stretched it as far as it could go. I was selling t-shirts in a high school cafeteria, then on an ironing board on the street in Soho, then turned my college dorm room into a store, then moved into a store front with all my friends, then Paris Fashion Week.
There is a common superhero theme throughout the brand, what does it mean to you to "be your own superhero?"
To see potential in yourself. I hate seeing untapped potential. Through work ethic and focus you can be whatever you want or at least find joy in the journey!
KidSuper Studios has evolved to include everything from music to fashion to art and design. You've said yourself that when it comes to KidSuper Studios, anything is possible – what would be your wildest dream to see come to life?
This PUMA collaboration is making a lot of dreams come true, from having my own soccer boots to building a KidSuper x PUMA soccer field. A KidSuper movie would be incredible – I am still working on the script. The sky's the limit! I really think each day I try and knock down these "wildest dreams."