To step onto the court with the Why Not? mentality is to be fearless and passionate about the game. It's also about having fun, trying new things and embracing challenges. Russell Westbrook is known for embodying this mantra to the fullest, one that he purposefully applied to the name of his signature line. Throughout each year, he shares new products and stories that bring his vision for performance, style and culture to life.
Russ' latest chapter, starting with the new Why Not? Zer0.4, continues to lead with bold innovation. It has a double-stacked Zoom Air bag in the forefoot, full-length Zoom Air in the outsole, double webbing across the upper and a blend of textiles that provide a unique look and breathability. The strengths of the WNZ.3 have been distilled and re-engineered to create a shoe that has double the responsiveness, containment and cushioning.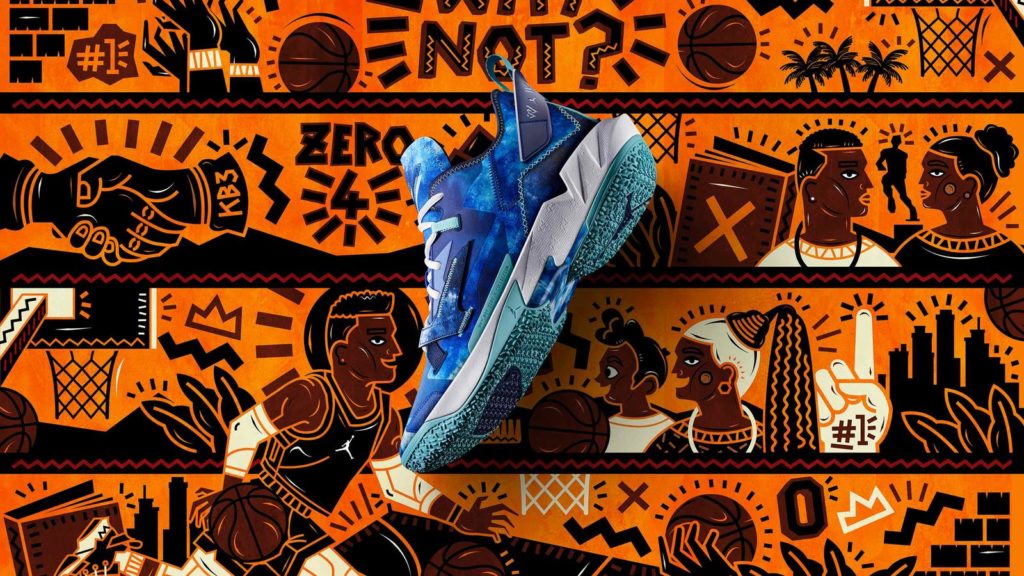 Supporting the shoe's design and technical details are numerous colorways with personal significance for Russ, similar to his previous releases and PEs. This year, the WNZ.4 debuts with multiple colorways and a collaborative collection. Russ chose to work with Tokyo-based FACETASM, and its founder Hiromichi Ochiai, to combine the brand's experimental sensibility with his own adventurous design instincts. The Why Not? x FACETASM collection, which includes the WNZ.4 and apparel, is grounded in unexpected accents; pastel colors go with bright red and orange, while materials like sherpa and suede appear side-by-side.
Russ chose to focus on colorways that communicate his values and priorities: "Upbringing," "Family" and "Trust & Loyalty." He commissioned a group of artists to create pieces inspired by these narratives, using imagery of him and the shoes themselves. Each artist struck a balance between their individual style and interpreting various aspects of Russ' life, from his childhood in Los Angeles, to his love for his family and kids, to the emphasis he places on trust and loyalty.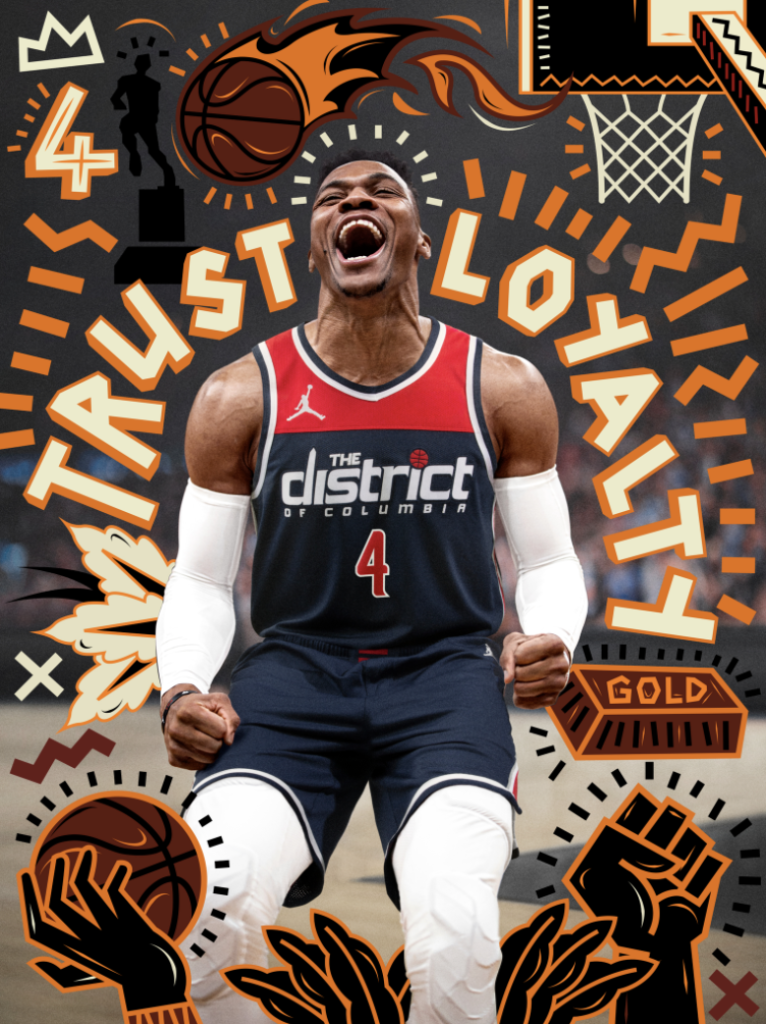 Russ has always been an advocate for creatives and young people, and his collaborations with FACETASM and these artists continue that legacy. From the work he does with his Why Not? Foundation to the way he shows up on international tours, Russ focuses on giving back, supporting the next generation and uniting people through basketball and the arts.
"The African American community is obviously very important to me, and being a Black man in today's society is something that I cherish and own," says Russ. "We have to find ways to impact our youth, and tap into whatever it is they do —whether it's art, sports or medicine. It's been very inspiring for me to be able to do that through shoes and these artists commissions."
Learn more about these talented artists and how they approached their WNZ.4-inspired pieces below.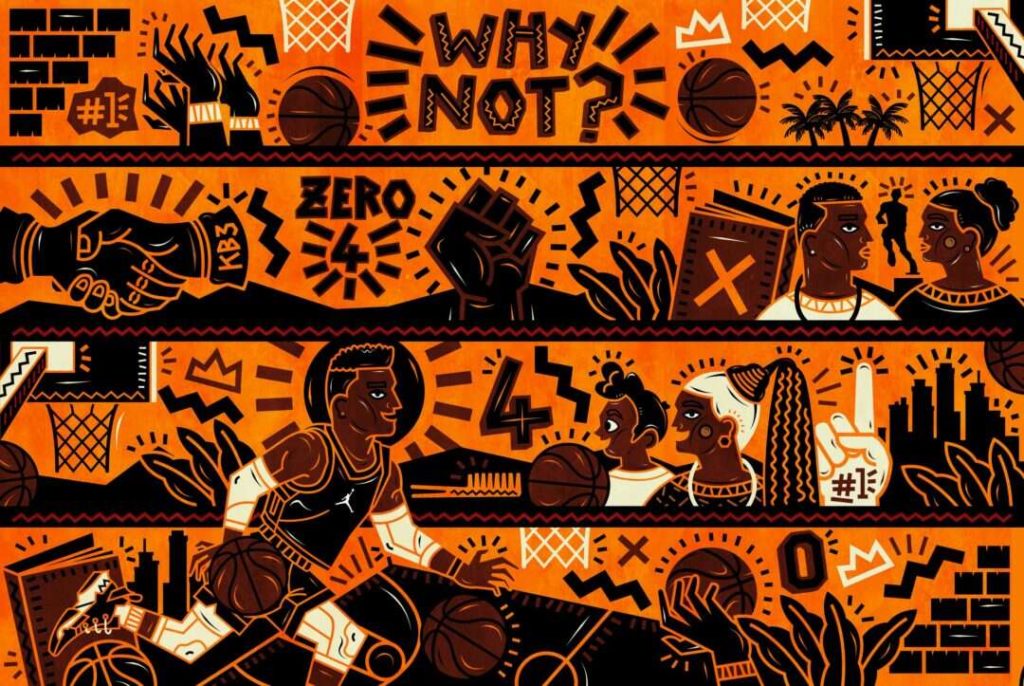 Why Not? Zer0.4 "Trust and Loyalty"
Artist: Karabo Poppy
Artist Karabo Poppy makes art to expand and represent her community in Johannesburg, South Africa. Her work explores African culture and aesthetics, with one of her earliest inspirations being the signage and photos of people at barbershops — images that show someone's distinct features and cultural expression through hair.
Fresh off of creating her own Nike Air Force 1s, Karabo applied her vision and her commitment to her roots to the WNZ.4 "Trust and Loyalty" colorway. She used abstract shapes and letters to illustrate the vibrance of Russ' persona and the values that are central to his identity.
"To me, the 'Why Not' Mentality echoes the words that, 'A one in a million chance is still a chance,'" says Karabo. "Even when the odds are stacked against you, you still have the ability to achieve what you set out to. The 'Why Not' mentality is what carried me through the moments when I felt like giving up, the ones that helped me become my ancestors' wildest dream."