Following four sold out shows, since the collective launched No Rules Cafeteria in May this year, the girls behind Joburg's newest pop-up restaurant are back for the Summer edition of this seasonal event. The pop-up returns to Johannesburg on Saturday, 2 November 2019 from 2pm to 7pm, this time taking over Dunkelder Theatre's Tennis Court.
Limited to only 60 guests, this garden pop-up features welcome drinks by Six Dogs Distillery, a 3-course harvest table feast prepared by co-founder Khanya Mzongwana, live entertainment, wines from Publik Wine, craft beer from Devil's Peak Beer, hard lemonade from Richmond Hill Brewing Co, coffee by Billy Dukes and an experimental dessert station by fellow female-led start-up, Yococo.
"No Rules is an extra fluid creative dining experience built on a solid foundation of good art, amazing friends and fantastic food," says Mzongwana.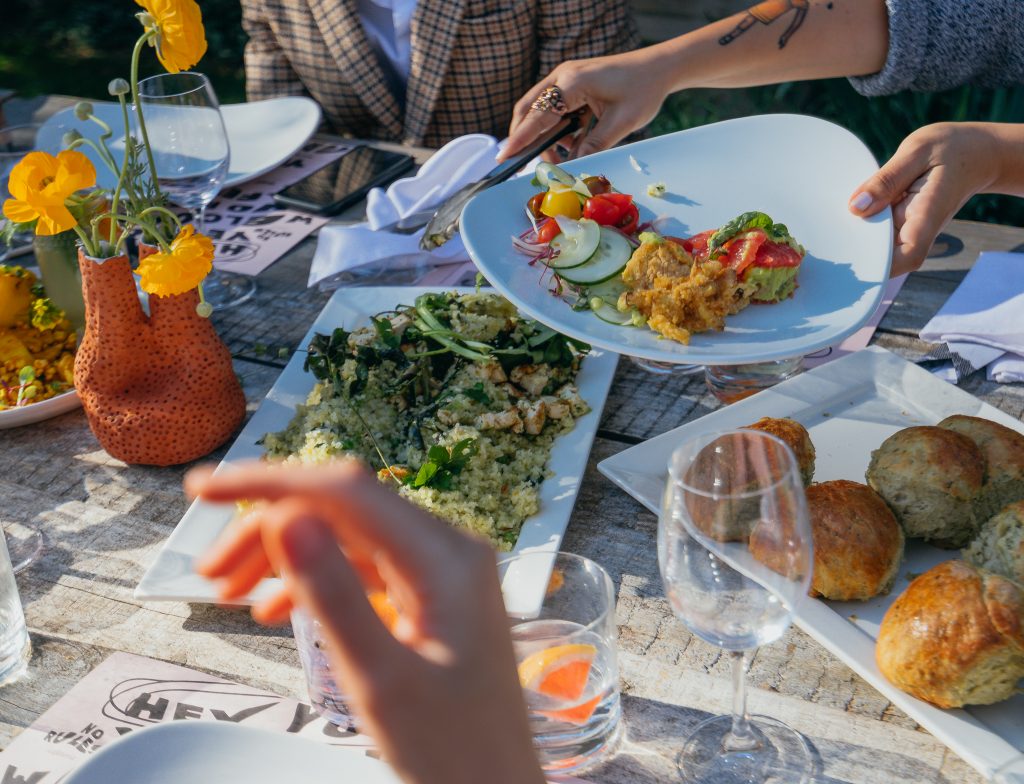 The flavors experienced at a No Rules will never be repeated at any other pop-up and each experience is set to be more unctuously delicious in design, detail, colour and tastiness level. Expect a grown up meal in a whimsical, out-of-the-box kind of way.
"Prepare yourself for an indulgent summer feast for the eyes and taste buds – smoky fall-apart brisket with fresh black cherry mustard, a fresh nectarine burrata plate, a chlorophyll pickle with a bit of cbd oil and some homage to my instagram cook friends. Cbd is a pretty trendy thing at the moment and it's in the big foraged salad we're serving with the meal. Lol I know." continues Mzongwana.
No Rules was started by a dynamic all-woman team – Khanya Mzongwana, Sydney Keeney and Tayla Foong have combined their very different skill sets to make the alternative dining concept work.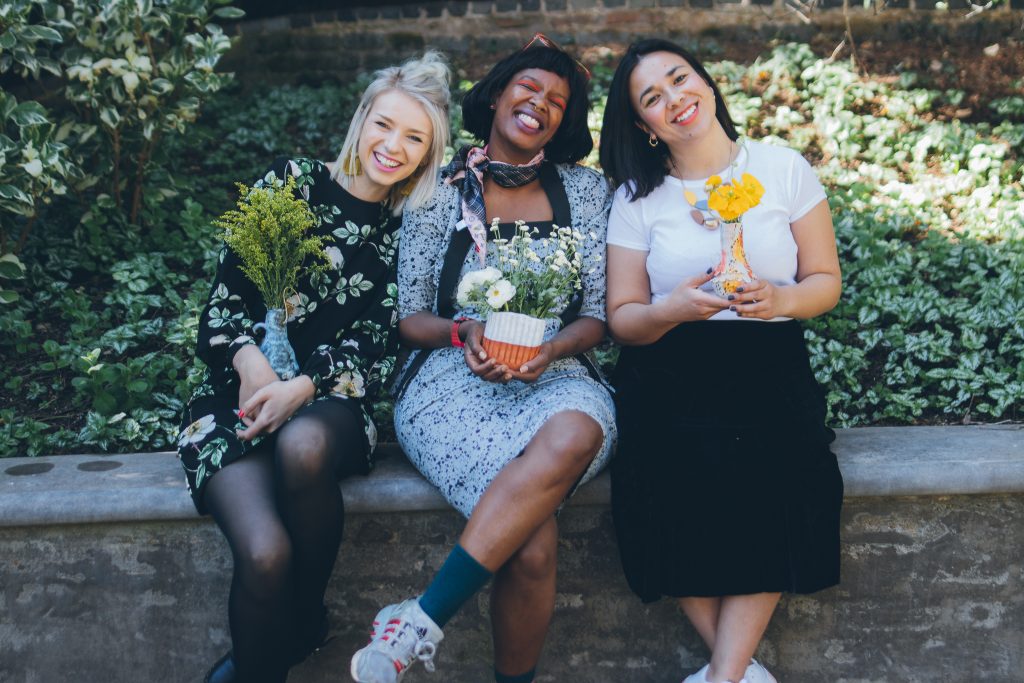 "No Rules Cafeteria is for interesting and interested guests that are keen on the idea of breaking down the constructs of a fine dining experience. It is a fusion of culinary excellence, curated tune makers, and crafted personal elements which create an experience that elevates it from other pop-up spaces currently operating around the country," says Keeney who manages the art direction of the brand.
Music and art is an integral part of the No Rules experience – on the bill is photographer and DJ, Andile Buka, as well as alternative soul singer Moonga K, who will serenade guests with songs from his latest EP titled, 'An Ode to Growth'.
Book your seat to this bespoke foodie experience with no rules on what to wear, no rules on what to eat and no rules on what to like.
Limited tickets can be purchased via Quicket. For more info follow the team on Instagram and Facebook @norulescafeteria, email them at norulescafeteria@gmail.com or call them on 072 687 2778.