Through the Strictly Soul parties, DJ Akio and his team are spearheading a palpable R&B movement that is as sensual as it is fun and lighthearted. Curating night parties of strictly R&B and soul music is a task that is dear to the DJ and it is the seriousness and commitment with which he imparts into the brand that has led to rapid growth and steady success. On 26 May, the Jo'burg leg of the parties had none other than American hip hop super producer 9th Wonder headlining the show held at The Royale. We caught up with the DJ and spoke to him about his brainchild, Strictly Soul.
You're primarily known as a hip hop DJ. How did R&B come into the fray?
In concept, I've always wanted to do an R&B night because as much as I love hip hop, I've always been an R&B thug. So it was a matter of waiting and waiting, and also trying to come with the right name and the right concept..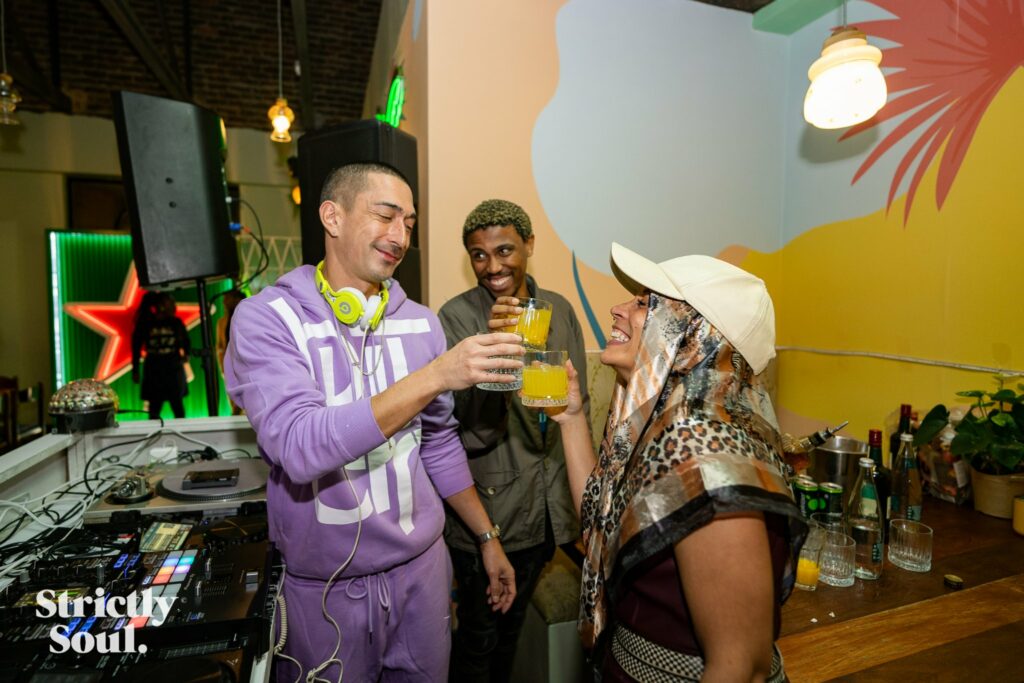 Is this what sparked the Strictly Soul parties idea?
So during COVID, when we had lockdown, most DJs were doing live streams from their house. I had two friends that I would kick it with during quarantine – and this is level 5, so everybody was like, 'Yo! Akio, do some live streams.' and I did want to, however, I didn't just want to do one inside my house. I wanted to make sure that it visually looked good, and I wanted it to have a purpose. I didn't want it to just be me DJing a set at my house and then it ended there. I wanted it to be something I can create so that once quarantine ended, I could translate it into an event. I lived downtown in Maboneng and we had this really dope rooftop. So me and my homie Beno went and built this whole elaborate stage there, with records, a DJ table and made it look really good. Then on Sundays we would play strictly soul on live stream – R&B only. People started checking in, we got a lot of viewers and it turned into a thing. Every other Sunday we were doing it. We came up with the concept and built a following based on R&B and then once quarantine ended we were like, 'Yo! let's turn it into an event.' But it wasn't something that we were starting from scratch because people already knew about it and it had been rolling with for a while.
How was your approach from a business concept point of view?
From a conceptual point of view, my thing is, I never look for what's popping but rather for what's missing. So we did our research and found that across the board, in the entertainment nightlife scene, no one was really doing an R&B night. We found that hip hop is kind of on a downturn and especially here in Joburg, it seemed people weren't so excited about hip hop anymore – amapiano was just killing everything. So we had to ask ourselves, do we want to have a small piece of a big pie like the amapiano market or would we rather have a whole pie of a smaller R&B market and totally run it? And we know now that other people have seen what we're doing and have started doing R&B parties, which is cool and all, but we've always wanted to be ahead and have our brand established.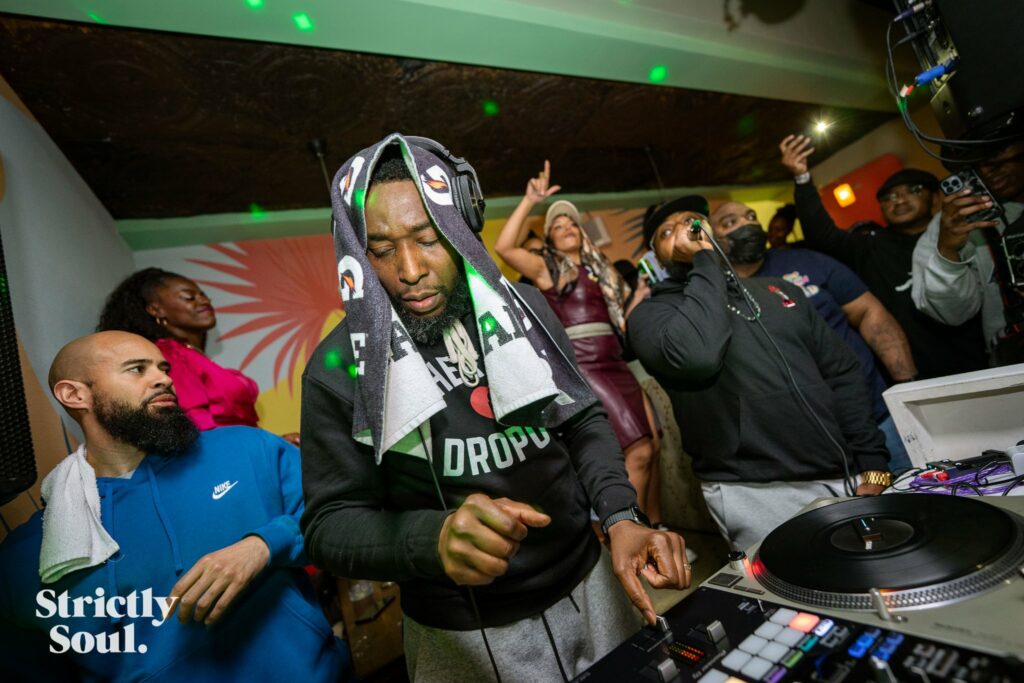 What is it about a genre as old as R&B that makes it so special?
The thing with R&B is love. It's love but it's also everything that's based around love. What I mean by that is that, when you come to a Strictly Soul, we like to say you go through all the emotions. You're going to be angry at your ex, you're going to miss your ex, you're going to be in love, you're going to hate love, you're going to be cleansed but you're also going to feel dirty and nasty – you're going to go through everything. I think that's what's special about R&B. It can be really deep emotionally but it can also be lighthearted. Plus, everybody loves R&B and as a genre it is so broad. We can do a whole night of it. We can do the wholesome 80s stuff, the 90s stuff – where it's still cute, and then we can get into the 2000s, then we can into the stuff where it's just nasty and ratchet. We can have it all in a night.
What made 9th Wonder an ideal headliner for the show?
The reason we were interested in 9th is his samples. The source material he samples from shows that he has a vast knowledge of old school soul. So we anticipate him playing some of the original samples he's chopped. Plus he's produced numerous R&B classics. And there's actually a long list of DJs that we're in line to book who have shown interest because generally, everyone wants to play R&B and soul. We obviously have rules and briefs that we give them, like don't play R. Kelly, for example. It's very curated but there's a lot of freedom.
As far as what your vision was when you guys started, how has it fared thus far?
Quite good. What we've created is a community of R&B and to be honest, we were very confident when we started that it would grow. We spent a lot of time thinking about our brand identity, the look and feel because we knew that in the long run, it was going to pick up. And it has actually picked up a lot quicker than we thought because now we're doing Strictly Soul shows in Cape Town, we're doing Botswana, we're planning to do Durban in the spring, as well as Eastern Cape. I'm on tour in the summer and a London R&B nightspot has hit me for a collaboration, as well as some people in Amsterdam – so it has really grown legs. Another thing is, I didn't want it to be Metro FM R&B, you know. It's not just the sweet stuff. We play all shades of R&B and we actually informally describe the Strictly Soul banner as wholesomely ratchet because we incorporate every kind of R&B. We also don't like timestamps so we'll hardly ever refer to what we're doing as old school R&B or anything like that. That's what we also tell the DJs we book. We play everything, from Anita Baker to Bryson Tiller.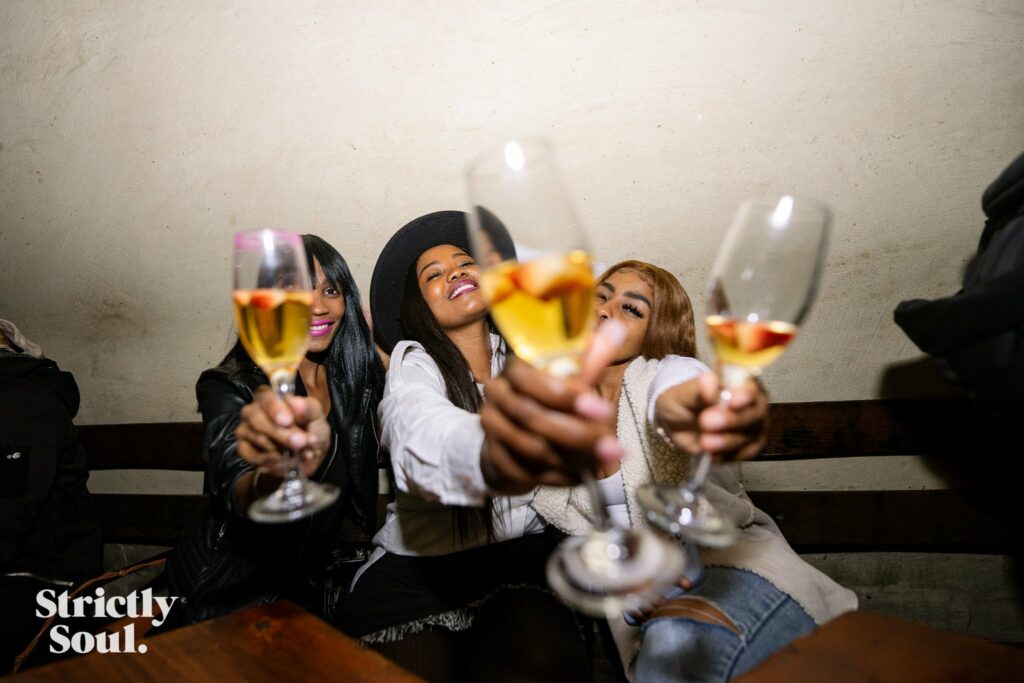 What promotion have you guys done in getting Strictly Soul publicity?
We plan on embarking on a big media push from September. This is so we can give ourselves time at the moment to cover more ground with the expansion to other cities, plus the Europe stuff. So once that's in the fold, we'll definitely do that PR outreach. Especially because we're starting to see other clubs and promoters events in the vein of "Only R&B" – one club even had a "Strictly R&B" night coinciding with this event so I had to hit them up and tell them, You can keep the R&B but just take out the 'Strictly'. I mean, we don't own R&B but they have to respect the brand. We do have a headstart but that doesn't mean that people can't catch up so I really just want to make sure that we're known for the work that we put in. We put in the work to shift the culture to a point where R&B is a mainstay in the club scene.
Have you guys done any work involving local R&B artists?
We're actually working with sponsors because we realise that we can be about R&B but we can't really be completely about R&B until we're having live performances from local R&B artists. But that costs money because we want to curate it in a very specific way. So I'm pushing with the sponsors that we have and once we get that budget, we're going to do live performances quarterly at small and intimate spaces until we can expand it to larger stages internationally. That's the direction we want to take – not only as the biggest R&B brand, but also as a platform to uplift local DJs and local R&B artists. Which is important to me because we've seen hip hop pop off but we've never really seen a formidable R&B movement in South Africa. That's what I'm trying to champion.
Aiko, thank you so much for this. Any last remarks?
Shout outs to the team, man – Anita and Beno. Beno is the dude who really helped me build this on my rooftop, and now he's our videographer. Anita is my homegirl – she's the events coordinator. Having the vision without the team? We wouldn't be where we are now.