Known as the dressmaker to some of the most glamorous people of the contemporary world, from globetrotting, jet-setting gals to artists and celebrities, the Valli Girls. Giambattista Valli created a feisty collection for H&M that reads like an eclectic recap of his style. He calls it an "abecedario", apropos, which in Italian means a dictionary. The collection: a selection of timeless pieces meant to be mixed and matched according to personal style; items designed to last and be cherished for along time. It's all about style more than fashion. Giambattista Valli, in fact, believes that one half of the work is done in the atelier, while the rest is up to the clients and their personalities. Each one different, each one unique.
A designer with a wide range of esthetic interests and a natural understanding of what women want, Giambattista Valli celebrates feminine beauty in many different ways. He is known first and foremost of his dresses: feasts of ruffles; glamorous layers of fabric blooming all around the body. But he is also a master of sharp, tailored silhouettes cut with exact precision, and of glamorous separates thought to make daily life fun, without sacrificing the ease.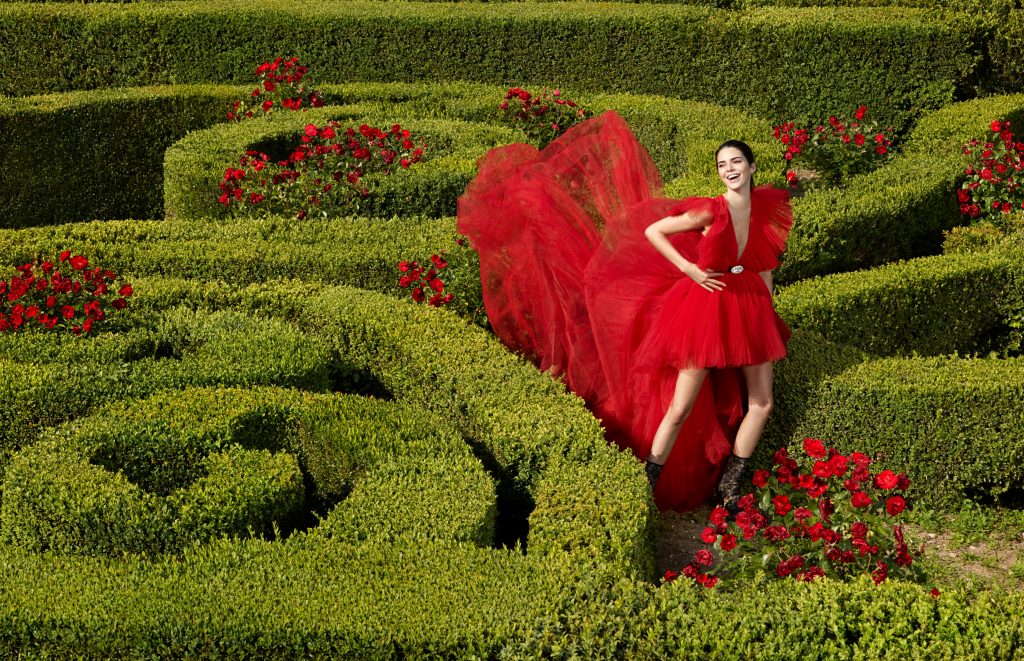 So far, the designer has never created clothing for men, which makes his debut in menswear with the Giambattista Valli x H&M collection particularly exciting. For the first time, the Valli Girls will meet their Valli Boys: as spirited, individual, eccentric and eclectic as one would expect.
Giambattista Valli approached menswear in reverse. Instead of having women borrow pieces from the men's wardrobe, as it usually happens, Valli explored the idea of free-spirited men taking pieces, patterns and fabrics from the women's wardrobe; sampling and mixing freely, like DJs. The choice of flesh pink as the basic color – the simplest tee in the collection is pink, not white – says it all.
The collection is a quirky selection of timeless items meant to be adopted and adapted, mixed and matched. The animal patterns, flower motifs, punk allure and military glamour suggests an eclectic vision of masculine style: the same cool approach to the art of dressing of a Berlin artist, say, with the insouciant laissez faire of a skater. The Valli Boy comes across as a free-spirited bohemian, part surfer part art collector, who mixes bits, references and pieces; an eccentric globetrotter who breaks the rules. Girls are invited to wear the collection, too.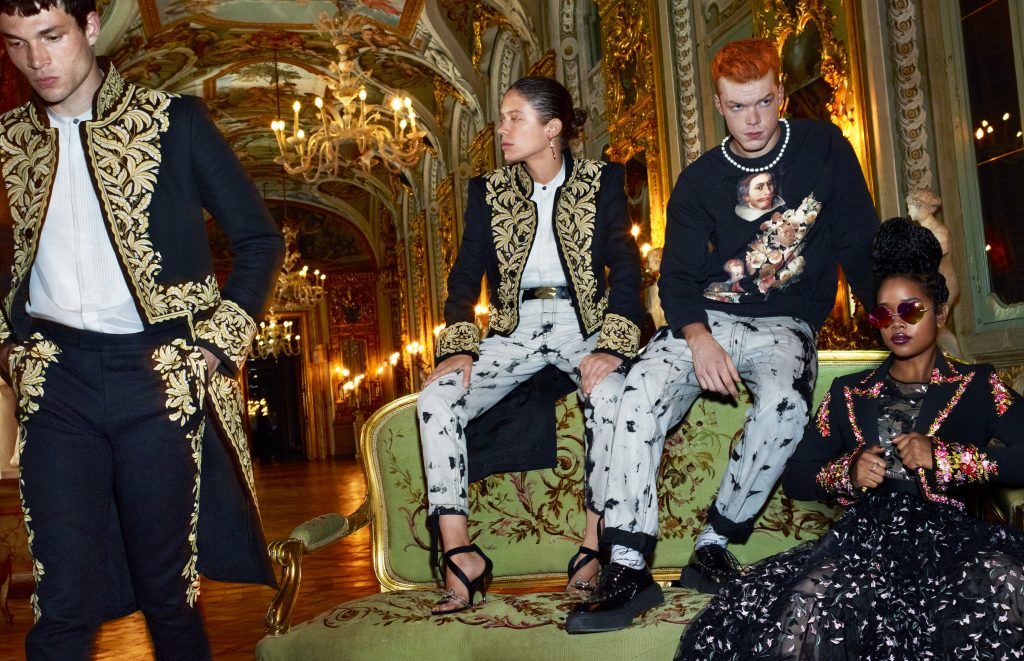 The Giambattista Valli x H&M collection launches in the Sandton City and V&A Waterfront stores on the 7th of November 2019. Check out some of the collection images below.