Visions – The first episode of the trilogy jeen-yuhs tracking Kanye West's life as an ambitious producer who wanted to rap.
Kanye West is a polarizing character. Many people are divided regarding how they feel about him. There are multitudes of long-standing fans of his who have since fallen out of love with the Chi-town hero, seeing him as a shadow of his former self. There's also scores of old and new fans who, regardless of his antics, love the man and follow him almost religiously. In the midst of all these, there's some people who are completely ambivalent to him.
What all these groups of people have in common however, is their knowledge of Kanye's genius. Underscored by his story that saw him as a celebrated producer, and yet an unfairly overlooked rapper who wanted nothing more than to be taken seriously as the latter, Kanye would use his success as a producer and rejection as a rapper, in order to find his impetus to become what he eventually became – a larger than life, global superstar.
jeen-yuhs is a three-part docu-series that shows the early stages of Kanye's career, tracking his meteoric rise as a sought after hip-hop producer and juxtaposing it with the slow and sometimes painful pursuit of him trying to shop his demo in order to get a deal as a rapper. The footage was shot over a period of 20 years by a friend of his, Clarence 'Coodie' Simmons. Coodie believed in Kanye so much, he felt it prudent to abandon whatever dreams he had, and instead follow him around as his subject. Coodie was clairvoyant because that 'thing' he saw in Kanye would come to fruition only a couple of years later.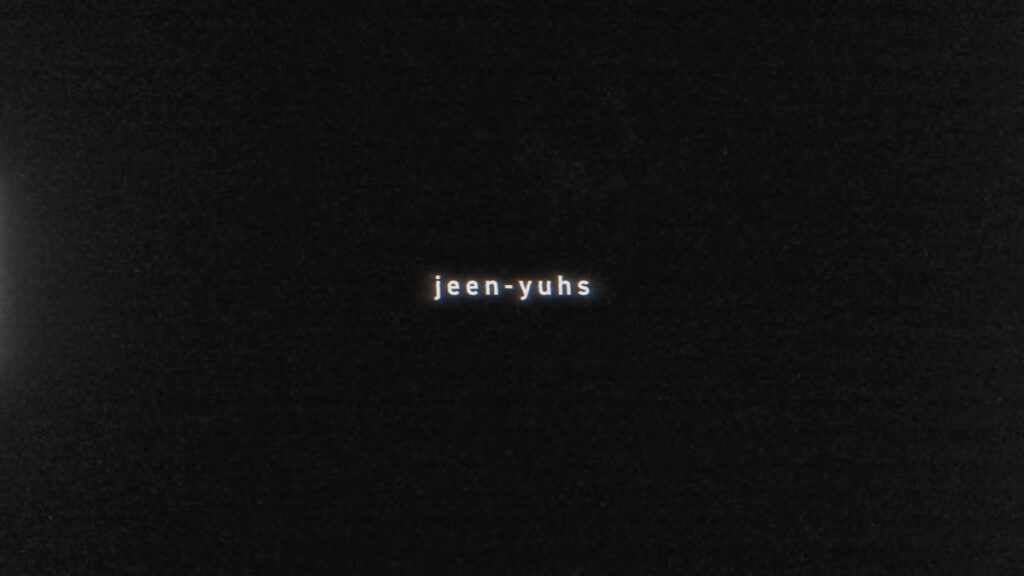 Visions, the first episode of jeen-yuhs debuted on Netflix on Wednesday, 16 February. Two more acts will follow weekly, on 23 February and 2 March, respectively. Watching the 90 minute first episode, it is apparent that inasmuch as this is Kanye's story, he is only the subject. The people in charge of framing and telling this story however, are Coodie, along with his team, that includes Chike Ozah (Coodie and Chike serve as the docu-series' co-creators). This is important because given the independence of the production, we can accept and expect it to be told with as much objectivity and as little hyperbole as possible. Knowing Kanye, had he helmed the project, it certainly wouldn't be short of exaggeration.
This is why it didn't come as a surprise when, on 22 January, once the first trailer of jeen-yuhs was released, Kanye made a fracas, demanding that Netflix give him signing-off powers before the project aired. In the since-deleted Instagram post, Kanye wrote: "I'm going to say this kindly for the last time. I must get [the] final edit and approval on this doc before it releases on Netflix. Open the edit room immediately so I can be in charge of my own image. Thank you in advance." Coodie and Chike however explained that giving Kanye a say in the final card was never in the plans, saying, "For us, our company's Creative Control – so obviously, we understand the importance of the subject, the main subject of your doc, [but] it's not an autobiography of Kanye, you know? It's not a type of documentary where it would serve the doc best for him to have ultimate control."
Nonetheless, if the first act is anything to go by, the documentary is not at all disparaging to Kanye. Therefore, he should have no issues regarding how his image is portrayed. After all, the footage depicts his real life as he green-lit being recorded all of those years ago. If anything, the docu-series may vindicate him to those who watch it with a bitter taste in their mouth, given Kanye's currently less favorable trajectory in life. The docu-series is at parts endearing and inspiring, and is at parts sweet, tender and heartbreaking. There's a part that shows Kanye visiting his mother Donda at her house, and the two are clearly best friends and soulmates. They engage in a sweet, lighthearted yet poignant conversation with such deep love for each other, many people have admitted to shedding a tear or two watching this part.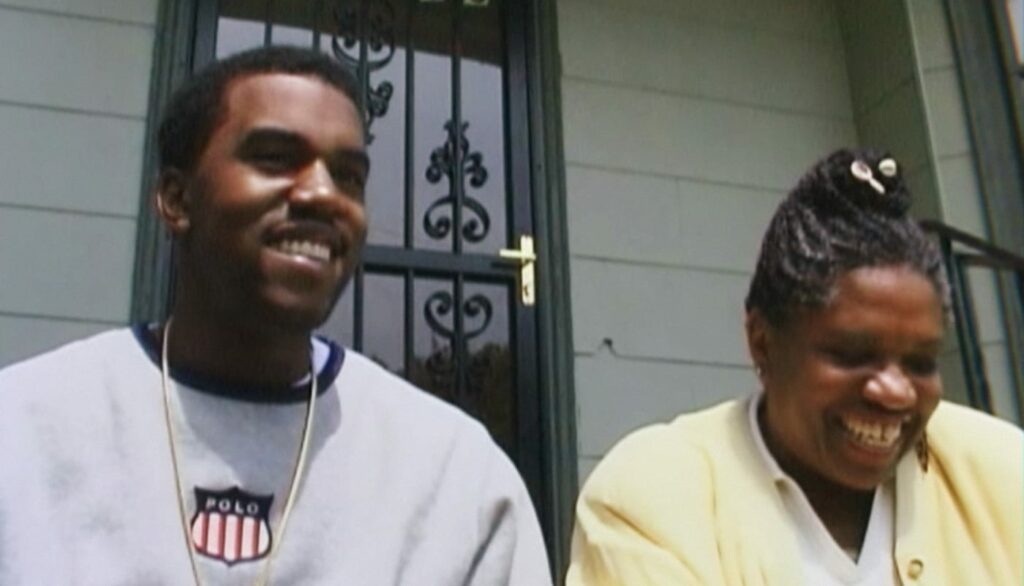 Many classic moments are shown in this first episode, including the time Kanye bum-rushed the Roc-A-Fella offices, rapping songs from his demo to the staff; the time Kanye had a tiff with some Chicago producers who taught him how to make beats in the first place, as well as his escapades with Mos Def and Talib Kweli – the only A-list rappers who really gave Kanye an ear and a platform to showcase his rapping ability. A large part of Kanye's story is housed on the outro of his debut album The College Dropout, called "Last Call". A lot of what he says in that song is illustrated in the docu-series.
There's still more to Kanye's story and the next two acts of jeen-yuhs are bound to be as interesting and compelling as the first act. It is also comforting to know that everything is good between Kanye and Coodie, in light of the fact that Kanye ended up showing up to the first screening of the docu-series in Los Angeles on 11 February. Even though Coodie had concluded that he didn't think his friend wanted to see the film, Kanye surprised everyone by arriving at the screening.
Watch jeen-yuhs which is currently showing on Netlflix.