Interview by Nick Kaoma
The host of The Daily Show is not the only Trevor that has been repping us on the international stage. Photographer and all-round creative Trevor Stuurman has been clocking serious air miles as he pursues a global platform for his infinite creativity. 
Trevor is one of the most exciting and gifted creatives of this generation and watching his rise to the pinnacle of the creative community has been a marvel. This year has seen his work featured in Vogue Magazine, documented Barack Obama's trip to SA, graced the cover of GQ Style, been profiled on CNN's African Voices and collaborated with Absolut once again on One Source Live Festival.
The visual artist took time out of his busy schedule to talk to us about his work, his future plans and what we can expect at this year's edition of One Source Live.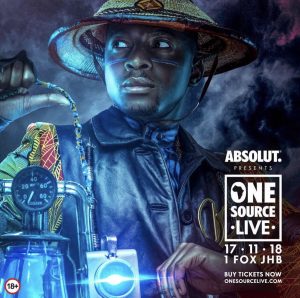 Congratulations on a fantastic year. You've broken so much ground locally and internationally. What do you attribute your current success to?
Firstly thank you. I would say it is my focused and different point of view.
Please take us through your role at Absolut's One Source Live festival … what do you bring to the table?
I'd be taking the role of curator and creator at the festival. I'm creating a live portrait studio as well as a multi-media moment on stage.
How did your partnership with Absolut come together?
I was approached by Absolut – they had identified me as a Creative Revolutionary and pitched One Source Live. The brand was very aligned to creative standpoint and outlook.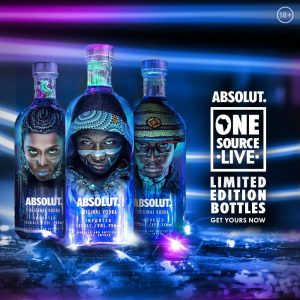 How different will the 2nd One Source Live festival be from the inaugural one?
We are going to push it, even more, this time. The inaugural one source was a major success and a great starting point for all us.
Which artists and exhibitors are you looking forward to at the event?
Osborne Macharia, I am a major fan of his craft and eye.
Tell us a bit about your journey … Where did your path start and how did you get your first big break?
My first big break was winning the Elle Style Reporter Search in 2012. The opportunity unlocked my dreams and my world.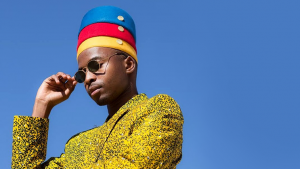 You travel extensively and experience different cultures .. how does South African creativity compare with the rest of the world?
We are equally superior to any part of the world. My favourite artists in the world were born and bred in SA.
Which artist or creative do you dream of collaborating with?
Beyonce.
* It's the anniversary of Khuli Chana's One Source Track hitting #1 on SA charts. Let's celebrate: for a limited time One Source LIVE tickets are 20% off. Only 500 tickets available at this price so get them before they ghost:onesourcelive.com #BeAbsolut