"There's no argument. I am a hundred percent the reason why hip hop is drenched." Part of his Utatakho Remix verse that shook up the fourth quarter of 2019, Riky Rick stakes his claim on the game boldly with that bar. Hubris is almost a cornerstone of hip hop, but who really got the block hot and who's just fronting?
As we close the year out, our December 2019 edition of The Plug is a celebration of the year that was, and is one that highlights 100 people in SA who are influencing and moving urban culture forward. For us, the creatives that break ground in the culture that we love with authentic and defining work deserve to be celebrated; the mavericks who push through to create work that defines an era.
As a brand that has been at the forefront of meaningful collaborations in the urban culture space, Castle Lite wanted to get involved and it only made sense to collaborate with them in producing this issue. Created by the talented Russell Abrahams of "Yay Abe", our first illustrated cover is one in celebration of creatives who are different by design. Making a commitment to innovation, the new Castle Lite 250ml plays on product design aesthetics and the brand also collaborated with Rouge on a track that celebrates the design.
We want you to get involved too. Let us know who has influenced you this past year and why, what makes them the cream of the SA creative crop, and why they should be considered as part of the 2019 edition of The Plug 100. Leave your suggestions in the comments below, or get onto social media and make your nominations. Tag us in your posts, and throw in the hashtags #ThePlug100 and #DifferentXDesign (to make sure that we see your post), and keep your eyes glued to The Plug as we make the final countdown.
The criteria for the Top 100 list was as follows:
* We judged people on their work in 2019 and the impact it had on urban culture
* The work produced had to be authentic and influence culture in a positive way
* We looked at their internet presence and social media reach (it is the digital age, after all)
* Excluded former and current employees/owners of The Plug
* We gave extra points to people who you repped SA on the global stage
We're proud to present to you 2019's The Plug 100 list
100. Uncle Vinny
Event MC, Actor, Radio Presenter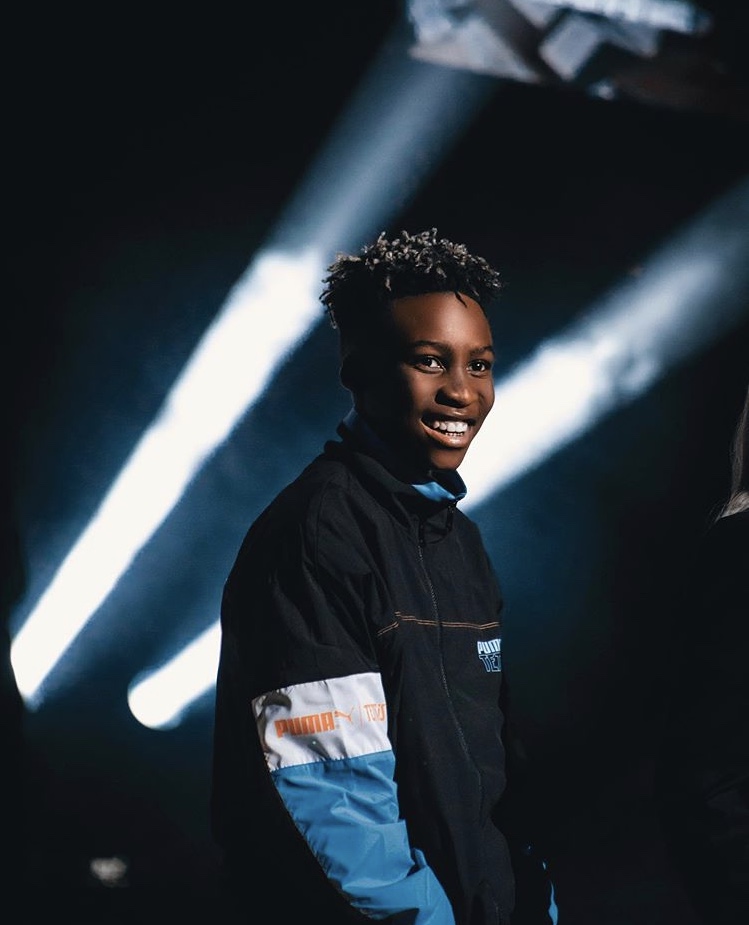 Uncle Vinny is arguably the best host for new wave or any hip-hop shows. Riky Rick's co-sign has done wonders for him, placing him in public view of greater audiences. However, he's more than a kid rocking across South African stages because of co-signs. His stage presence and commitment to supporting new acts through social equity exchanges on social media make him a valuable and influential player in South African hip-hop spaces.
99. Punchline Media
Record Label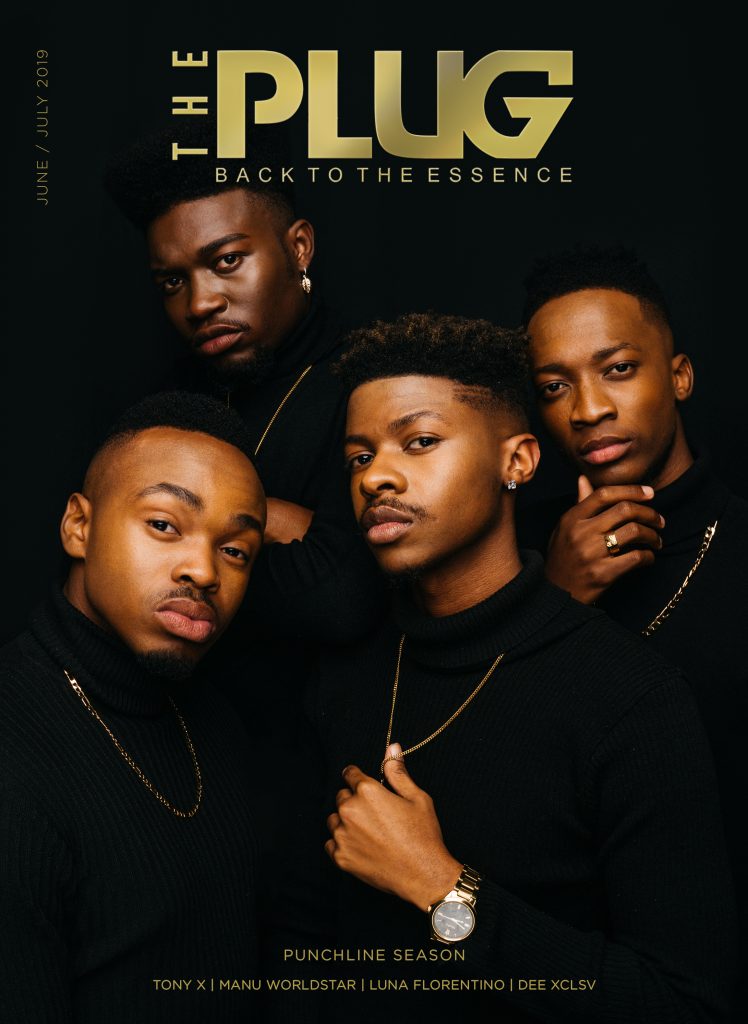 A young label with a crew of talented artists, Manu Worldstar, Dee XCLSV, Tony X, and Luna Florentino have put their fledgling label on the map with sheer dedication and hard work. 2019 saw Manu and Luna release projects, and Tony and Dee adding to their repertoire with singles. Overseen by Shingai Darangwa, Punchline breathes new life into independent artistry.
98. Mpumelelo "Frypan" Mfula
Event curator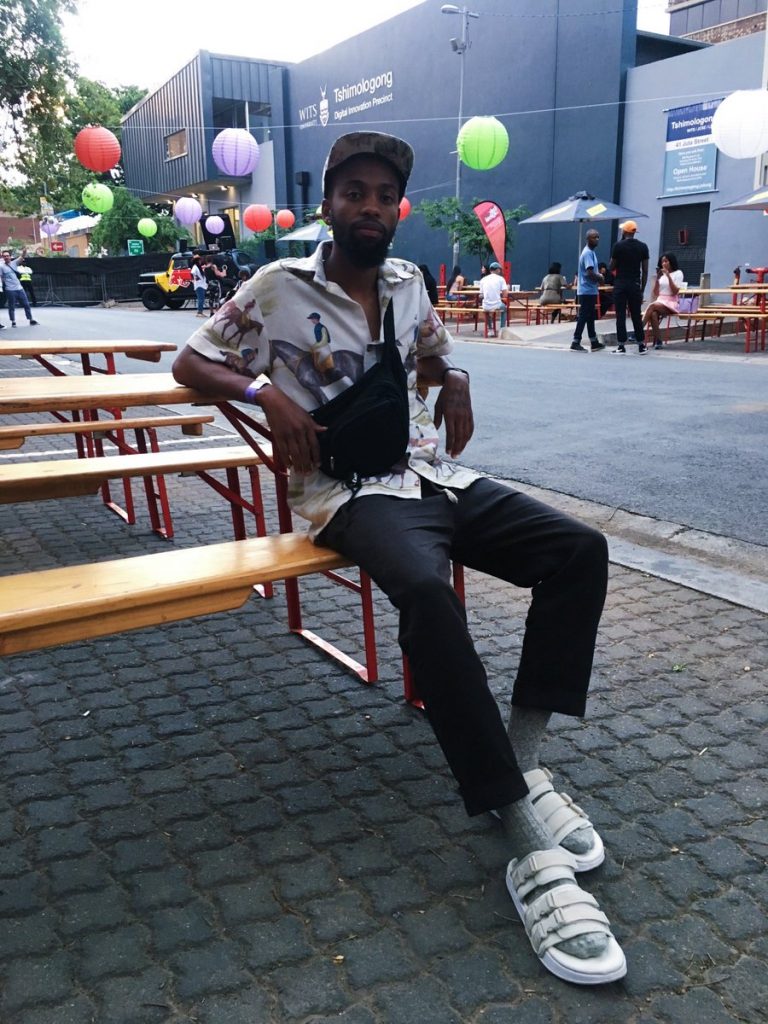 His CV includes founding the RHTC store, the LPO (Let's Play Outside) Festival, and The Playground. With a long history of elevating the creative pursuits of young people in the city, 2019 saw him further that vision with the work he's been doing with PUMA x Select Stories. A series of knowledge-sharing events celebrating street culture, art, media and music, PUMA x Select Stories been running since 2016. Curating the experience and supporting the careers of young creatives through these events makes him an invaluable addition to the SA cultural landscape.
97. Elaine
Musician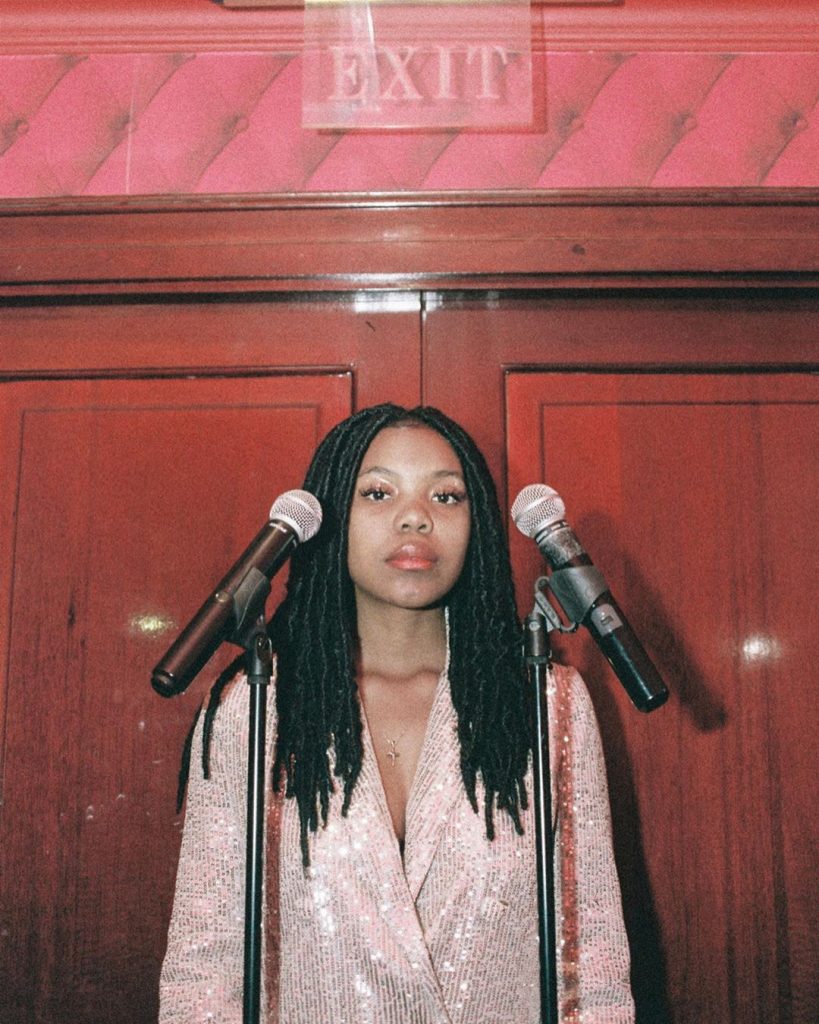 One million streams as an independent artist is no small feat. There have been R&B singers before Elaine, but the way she debuted with Elements made it look even more possible to be an R&B artist in South Africa's hip-hop/house oriented music market. Working with people under 21, making the internet her second university, and keeping things heartfelt but simple propelled Elaine's sound to the country and the world at large.
96. Dee Koala
Rapper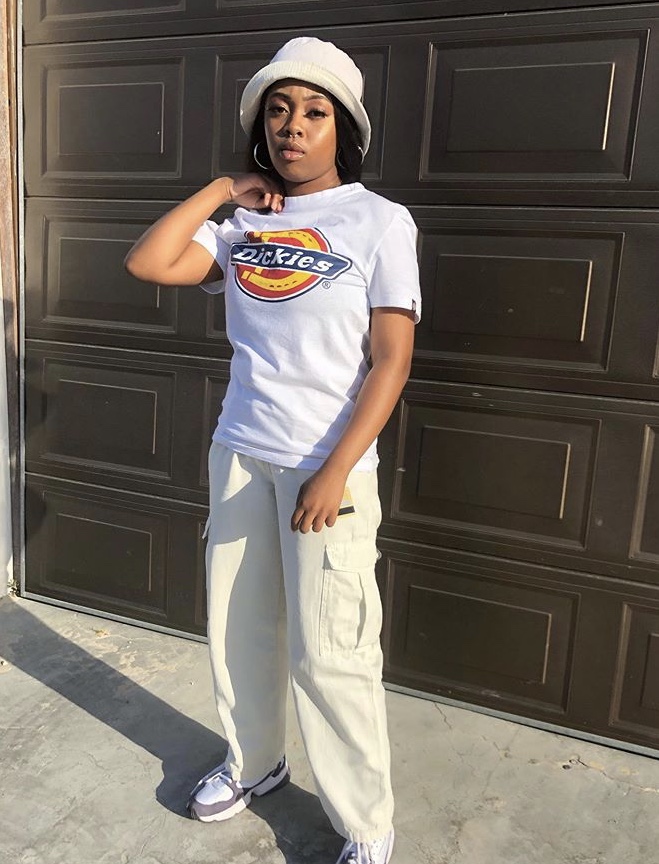 The "uTatakho (Remix)" rapper Dee Koala has worked hard to earn a spot in South Africa's hip-hop community. First off, her addition to the SAHHA Song Of The Year is commendable, but it is her style, vibe, and powerful pen that have made Dee the beloved of hip-hop. She released her debut, 4TheKhaltsha, in 2019 and is also an adidas brand ambassador. Her efforts are even more admirable as she made her name out of Cape Town, a city often overlooked by the music industry.
95. Sipho Muchindu
YouTuber, Content Creator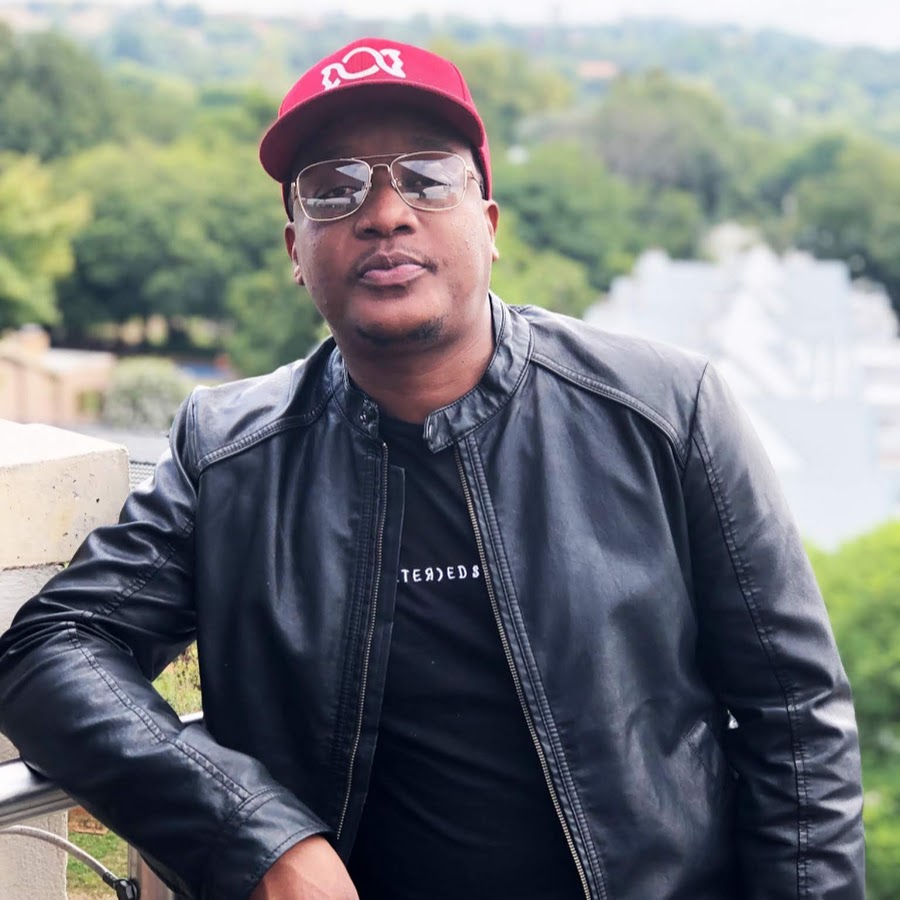 One third of the now defunct Microwave Boys, Sipho Muchindu has has been entertaining us for a few years now. He took his talents to the solo market and launched his Muchi Matters Youtube channel this year, a hilarious weekly roundup of social commentary. Muchindu has a portfolio of comedic scriptwriting as well including the Comedy Central Roast of AKA and Laugh in your Language.
94. Bea Theron
Marketing Manager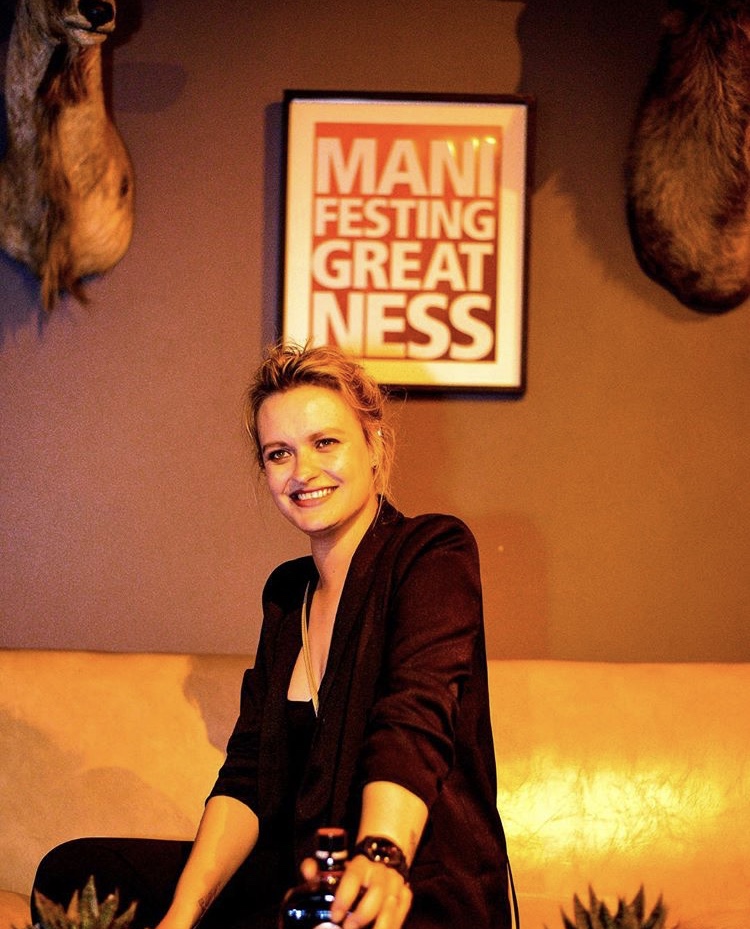 Marketing Managers play a crucial role in SA's urban culture. Events, clubs, influencers and online platforms rely on brands for sponsorship and collaboration opportunities. Head of Experiential Marketing for Jagermeister, Bea has injected a different kind of energy in the way the brand has engaged with the South African youth market. Overseeing some stellar moments in urban culture this year viz. Enter the Woods, her passion for the market is palpable.
93. Yay Abe
Illustrator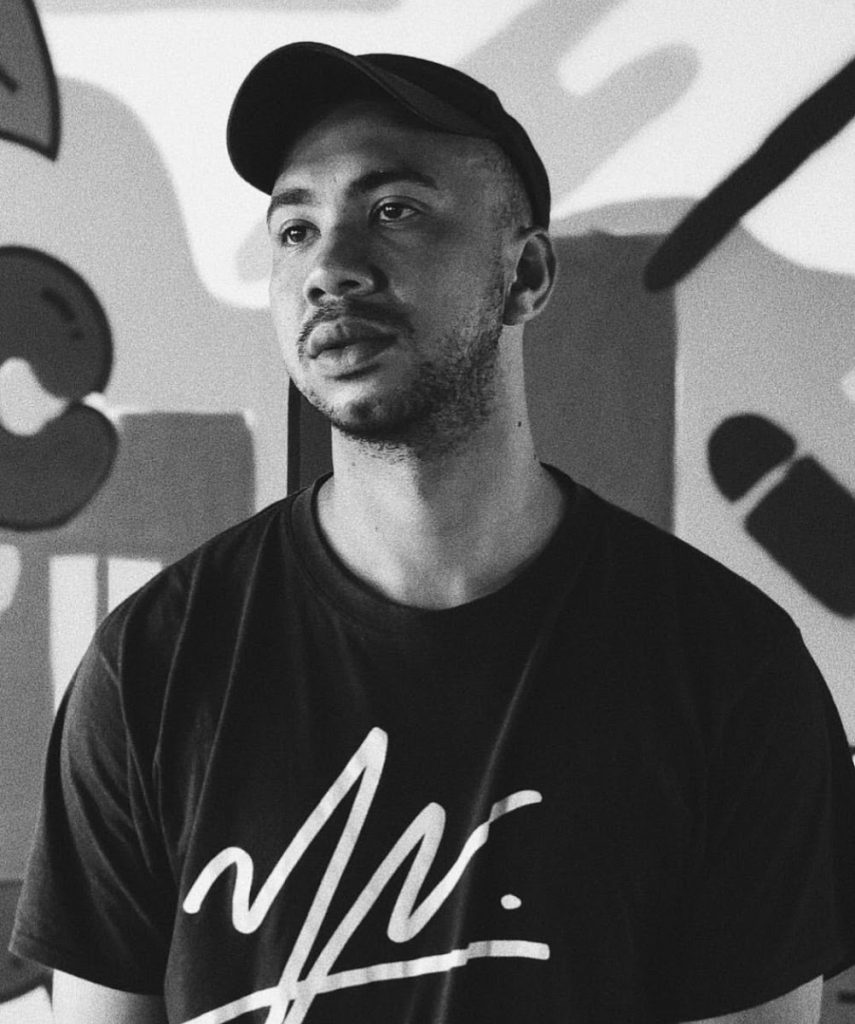 Russell Abrahams is better known in creative circles by his moniker, Yay Abe. The illustrative artist (who designed this edition's cover – absolutely zero bias here 🙂 ) has been known to push the boundaries of his artistry with various design techniques. Apart from the incredible work done on the cover, he has designed the artwork for PUMA's Dassler restaurant in Braamfontein and his brand collaborations include his work with Burger King and Nederburg. He also curated the 2019 Design Indaba's Emerging Creatives class.
92. The Sobering
Podcast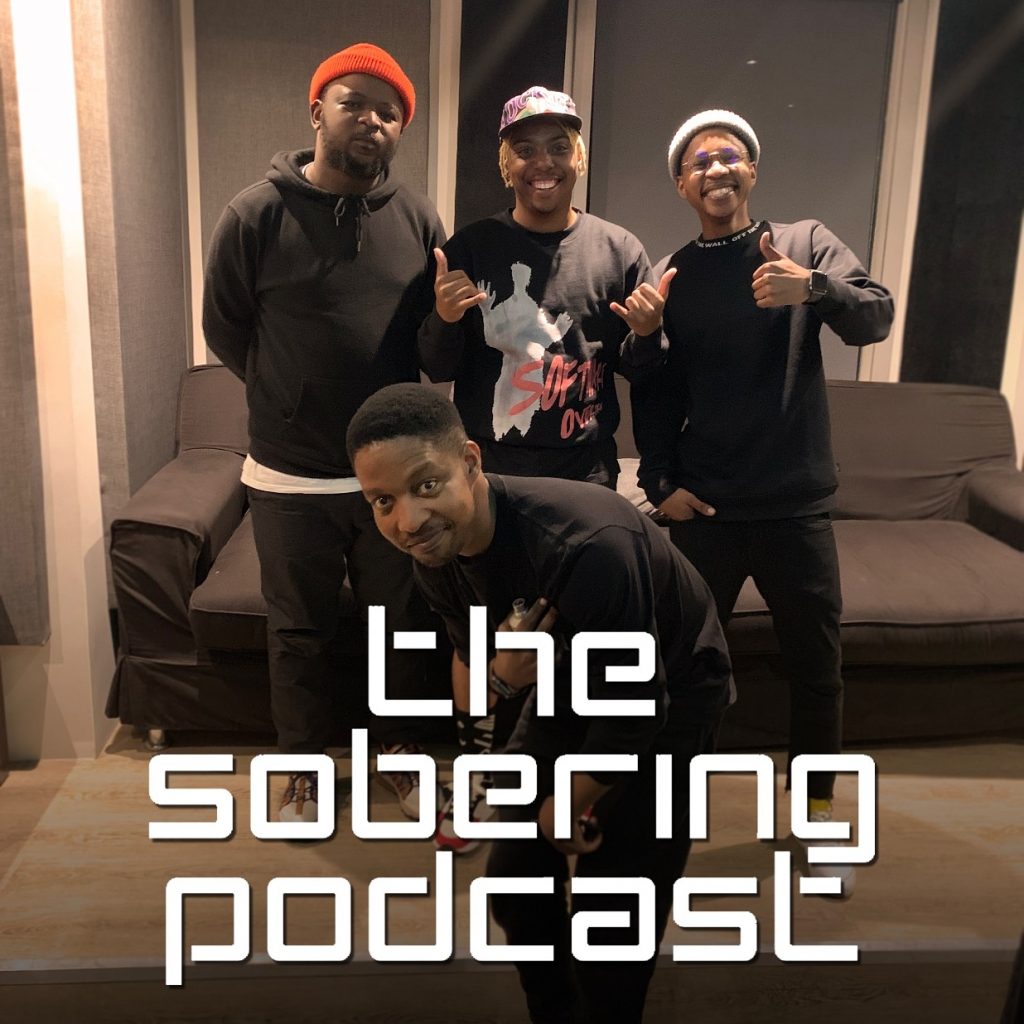 With a medium that has seen considerable growth in SA over the past year, The Sobering has been at it since 2015. Hosted by Kabelo, Kitso, and Mokgethwa, their love for all things hip hop is palpable in their interviews with everyone from Nadia Nakai to Katlego Malatji. The nuggets of info gleaned from their subjects is second only to the wealth of information the three have in the industry and impart to their listeners.
91. Emtee
Musician
South African trappers look to the likes of Emtee for inspiration as one of the pioneers of the African Trap Movement. In 2019, the man shocked the country with his departure from Ambitiouz Entertainment and the post-separation music he's released. While it can't be said that he fell off, the conversation around Emtee has often been concerned with his mental and economic positioning as opposed to his power as an artist. This changed in 2019, making his a story that inspired many, joyed his fans, and arguably made him a better artist.
90. Mbali Sebapu
Entrepreneur, Beauty Influencer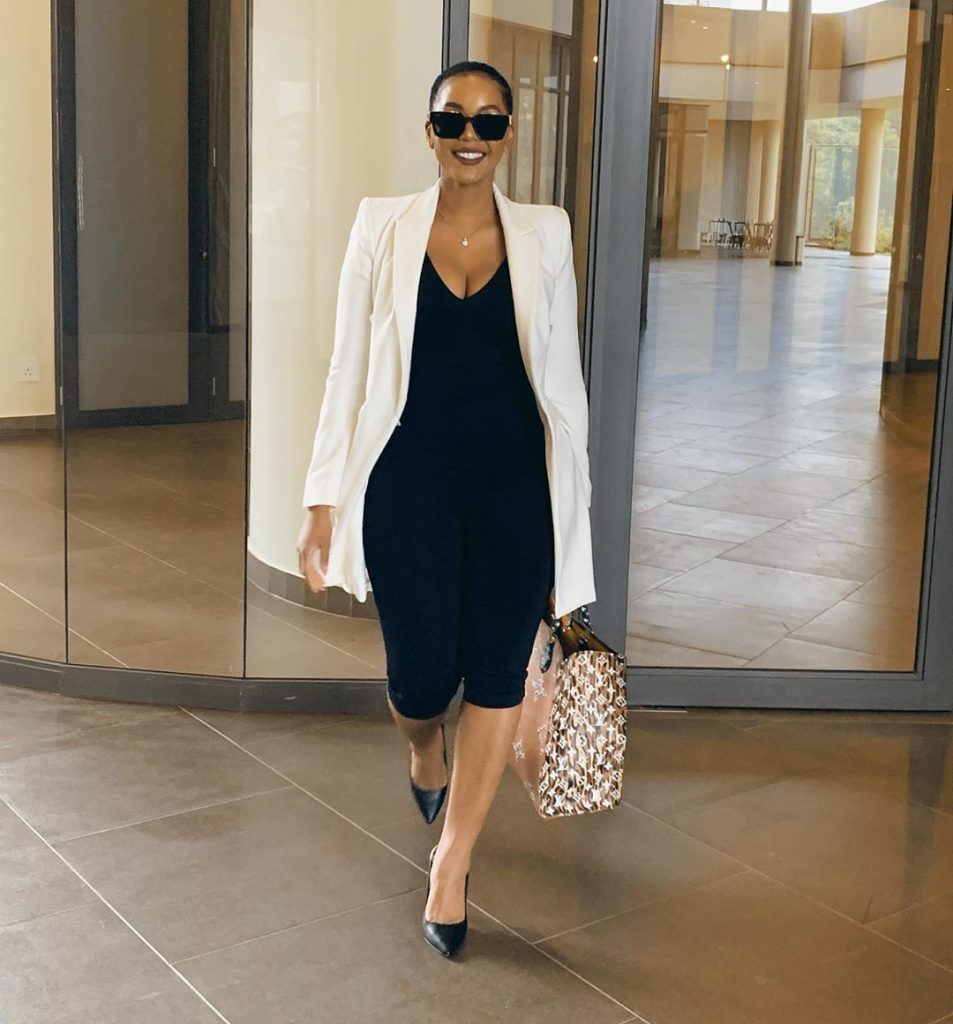 Self-described as an influencer turned businesswoman, Mbali Sebapu launched her own makeup line this year, Hermosa Flor Cosmetics. Having worked with brands such as Ponds and Michael Kors previously, this businesswoman was able to pivot that knowledge and experience to create a business of her own. Launched toward the end of the year, its still early days for the brand but they've already sold out certain stock items. It serves as a testament to her drive and the trust the SA public have in her brand.
89. Shekhinah
Musician, Festival Director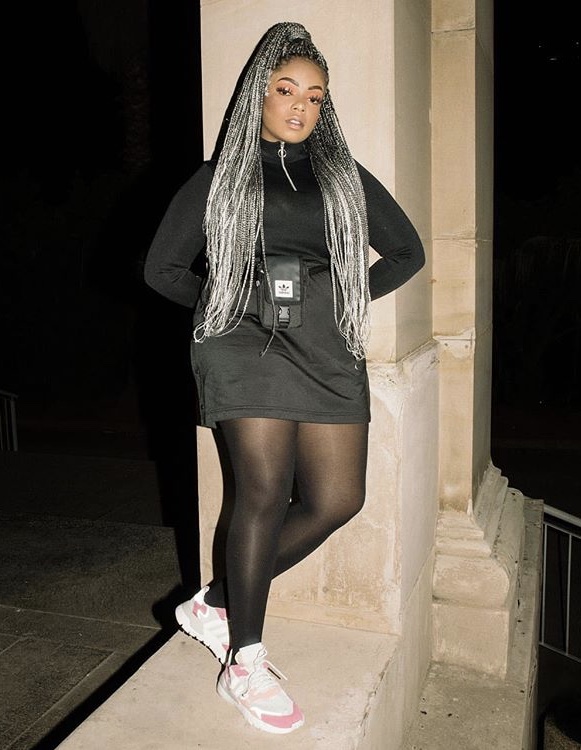 Shekhinah's journey has been a marvel to witness. After taking some time off at the beginning of the year to recover from surgery, she announced that she will be launching her RoseFest festival on Women's Day. Already having had its second instalment in Durban in October, the talented muso celebrated "the power of women in the South African music industry and her debut album" by creating a safe and inclusive space for women to experience feel-good music.
88. Theresho Selesho
Festival Director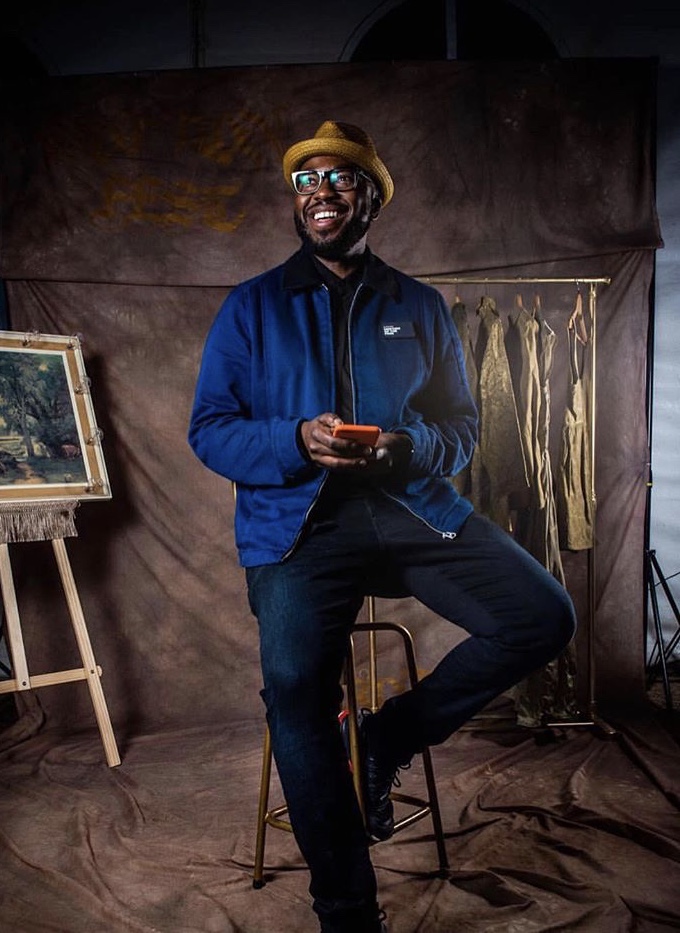 The CEO of Matchbox Live, Theresho has been in the live events entertainment space for years. With Matchbox Live owning the Oppikoppi festival and various other live event series, Selesho directed Black Coffee's Music is King series of shows this year to add to his repertoire of event management.
87. KreativeKornerr
Digital Communications, Events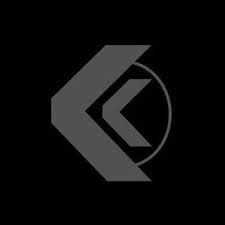 Understanding or maintaining adjacency to the "new wave" is work that requires keen understanding and patience. These efforts have been exemplified perfectly by KreativeKornerr as they spent the year supporting and putting money into "new wave" musicians. In addition to providing support, their events and digital communications have shown the potential to provide safe haven and opportunity to upcoming musicians.
86. 25k
Rapper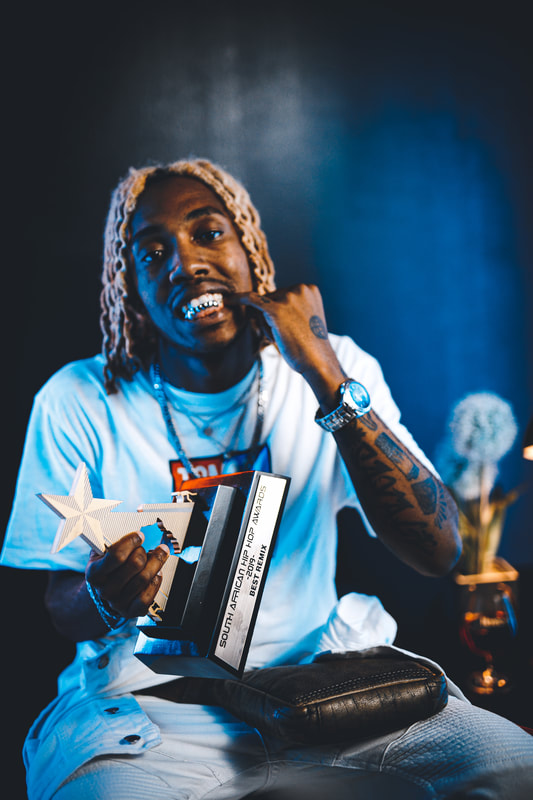 The Pretoria rapper has put his city on his back and reps it in every facet of his expression. "5 thou ka laboraro" the catchy line from his breakout hit "Culture Vulture", the rapper was signed by Universal and had AKA not only jump onto the remix but put him on the lineup of his "Orchestra on the Square" show in Pretoria earlier this year. From Atteridgeville, 25k has breathed a different kind of life into representing Pretoria with his raps, and was rewarded for it with a Best Remix award at the SAHHAs in December.
85. David "Slaying Goliath" Tshabalala
Graphic Designer, Illustrator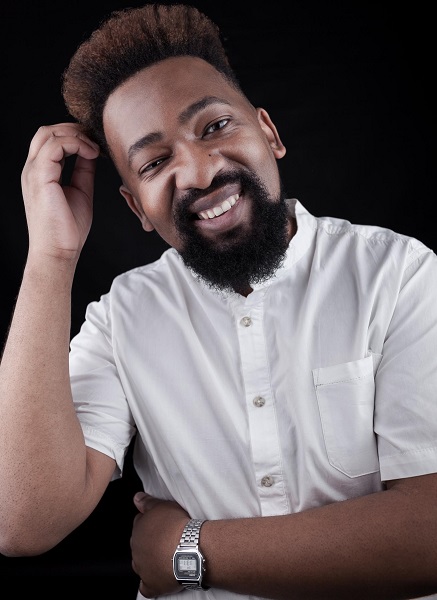 Every significant moment in South African pop culture has been accompanied with a Slaying Goliath illustration over the past few years, and South Africa loves him for it. Apart from providing pop culture artistic references, David Tshabalala part-owns a branding and design agency and has collaborated with quite a few significant brands over the years. Whether he's designing the packaging for a limited edition YogiSip pack, or judging the annual Art Directors Club Awards, his influence is unquestionable.
84. Beediamondhead
Creative Director, Stylist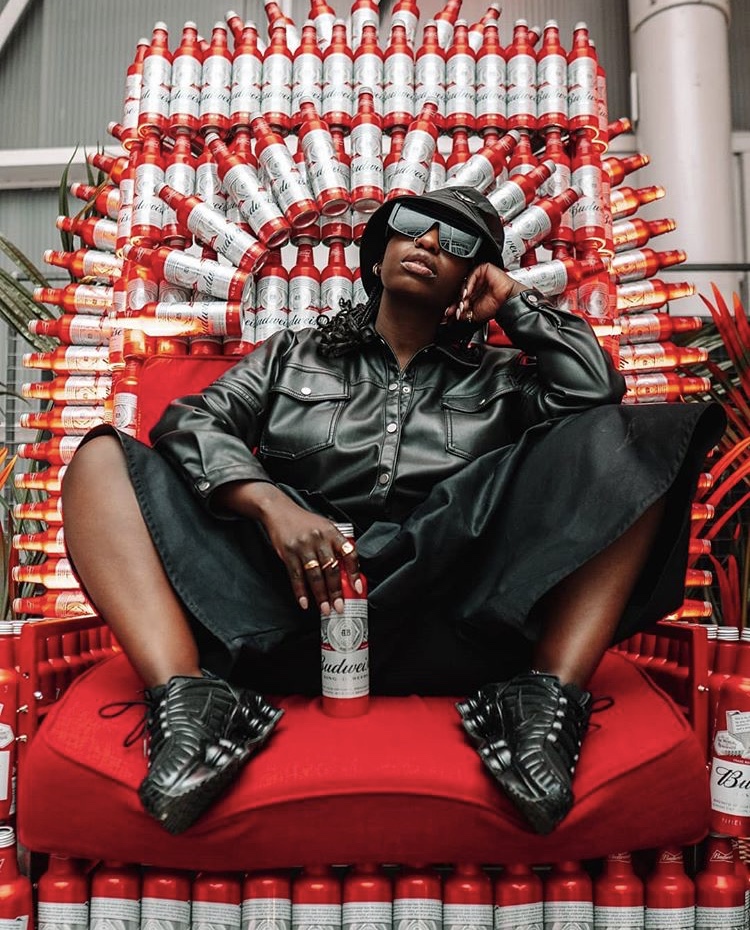 Named as one of the top 10 in the Art Director/Stylist category for the Loeries Africa/Middle East Official Rankings for 2019, Bee diamondhead has remained a beacon of excellence in the fashion and cultural landscape. Leaving her position as Fashion Editor some years ago at Marie Claire to freelance in as a fashion stylist and creative director, she has provided a unique perspective to campaigns that she's been involved in, including spotlighting 27 young creatives to watch out for in the Sunday Times' Youth Month feature.
83. Boogy Maboi
Creative Director, Stylist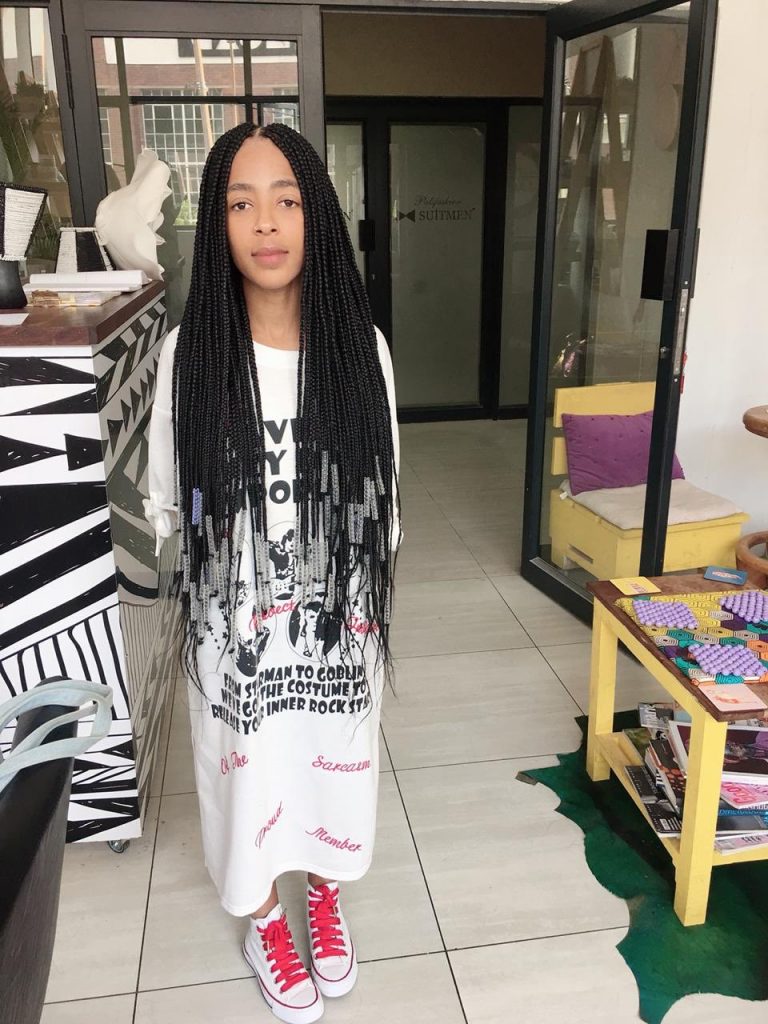 Synonymous with fashion curation around hip hop and urban culture, Boogy Maboi's name is evergreen in these circles. She's styled artists from Sho Majozi to Shekhinah this year and worked on many other brand projects outside of it. "Styled by Boogy" is more than the styling company she's founded for her pursuits, its a declaration that you've been touched by the best in the game.
82. Rouge
Rapper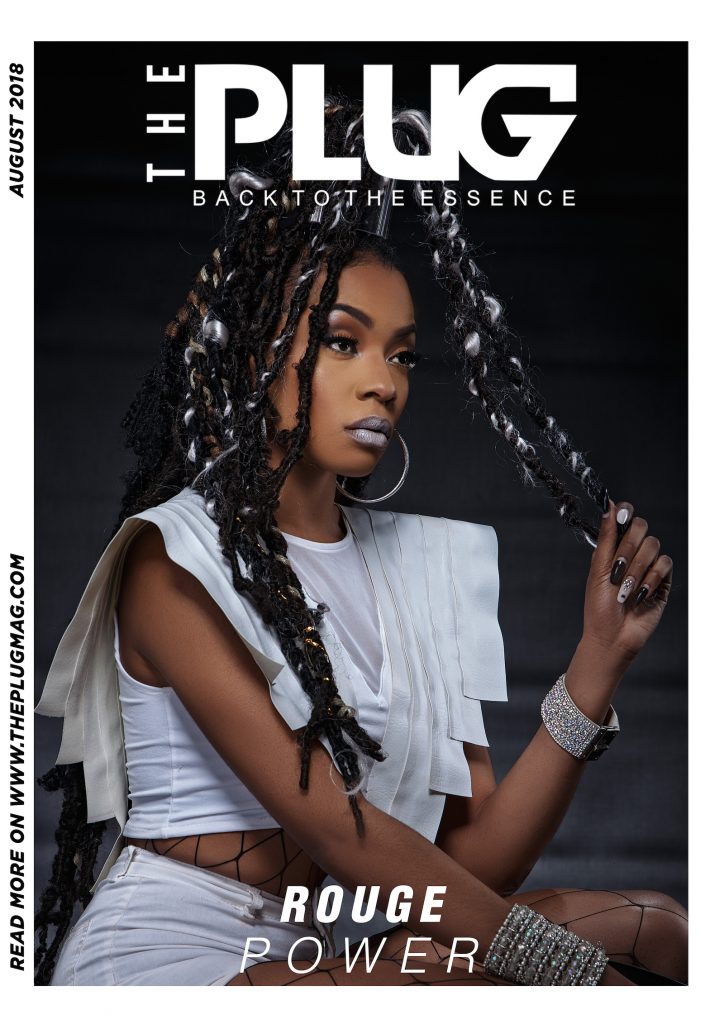 One of the best rappers in SA, Rouge consistently delivers lyrical excellence. This past year she signed a label deal with Sony Music after having been independent for a number of years. She's delivered singles like "Bazigally" and "Popular" under the label and dropped here "No Cap Freestyle" staking her claim as the best female rapper in the game.
81. Butan Wear
Streetwear label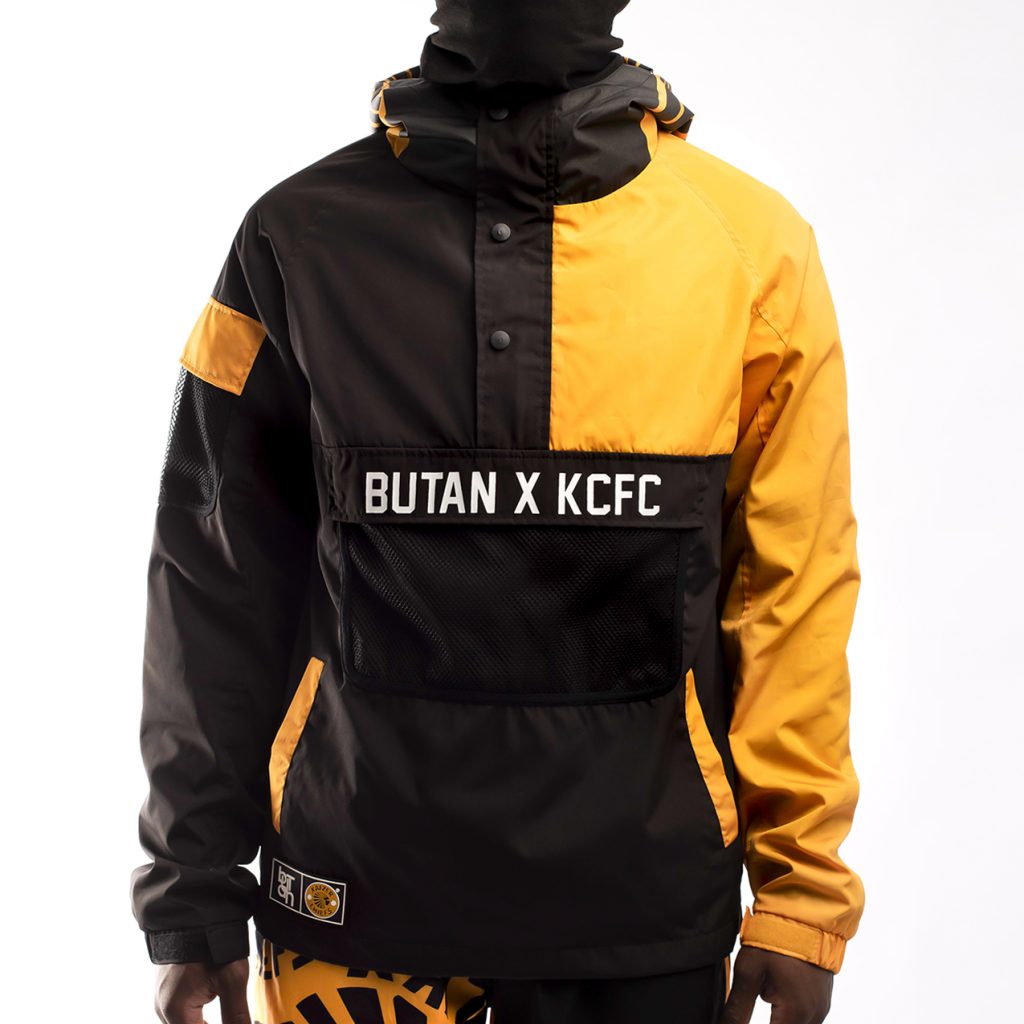 South African streetwear label Butan has had an incredible run over the years but they have upped the ante when they teamed up with football giants Kaizer Chiefs for a collaborative line of merchandise in October. One of the first of its kind in SA, the label took home the "Best Local Brand" award at the SAHHAs for their contribution to SA streetwear.
80. Bangy
Fashion Designer, Creative Entrepreneur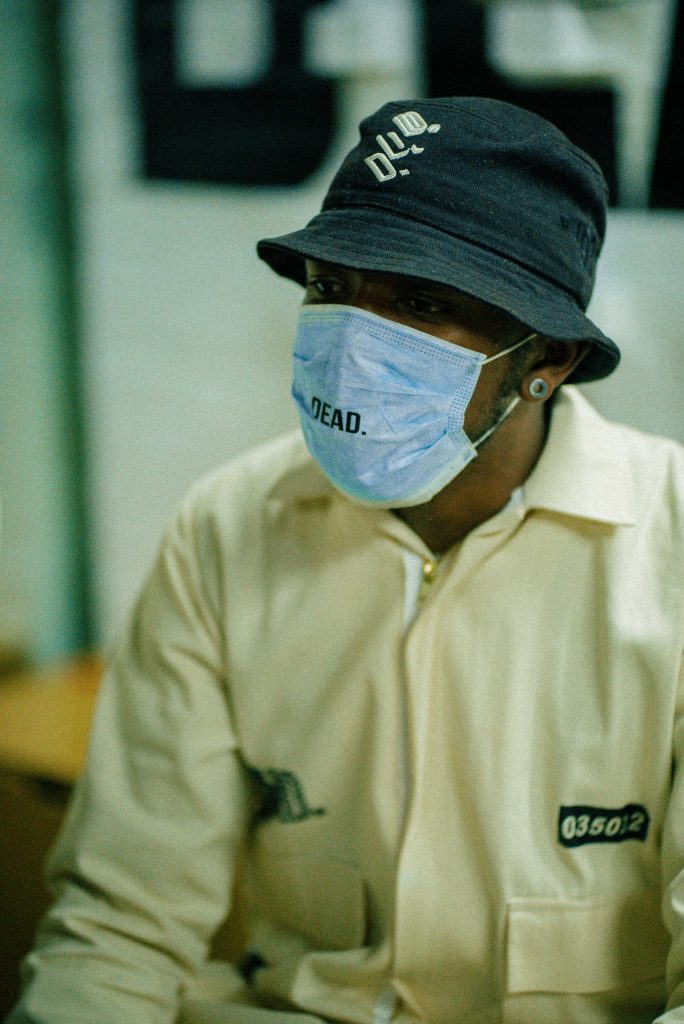 Fast fashion comes and goes, however brands like DEAD have proven the test of time by staying on the tip of the public's tongue. Where Bangy is considered, his brand is identifiabe past his own persona, particularly because the average individual woudln't be able to point Bangy out in a crowd. In addition to continuously providing urban communities with drip, he collaborated with Muzi in 2019 to bring fashion and music together through a two city pop-up tour.
79. AndPeople
Creative Agency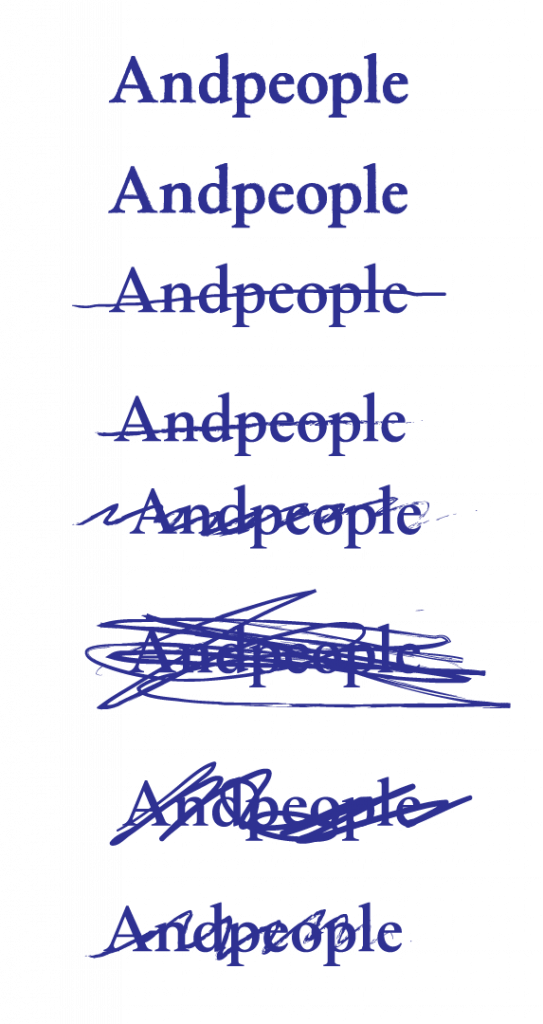 A creative agency based in Cape Town, they find unique ways to engage brands in SA. Working on campaigns for adidas, Levis, and Jose Cuervo, they are reshaping the way they engage with the world around them. That involves celebrating popular culture, andpeople.
78. The Bread
Creative Brand Consultancy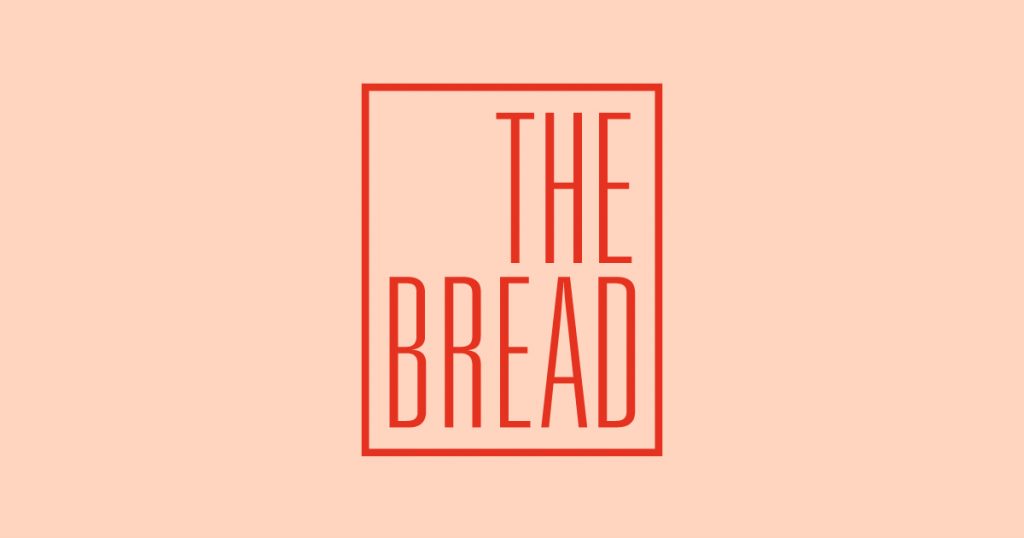 A creative agency and brand consultancy in Braamfontein, they put together events, work with influencers, create content, and do a lot of brand building. They're responsible for the House of Vans events in Joburg and Cape Town, which was a really unique way of showcasing the ethos of the sneaker brand that they represent, but they've also worked with other brands like Krone, Luc Belaire, and Relay Jeans.
77. Sibu Mabena
Agency Owner, Event Doctor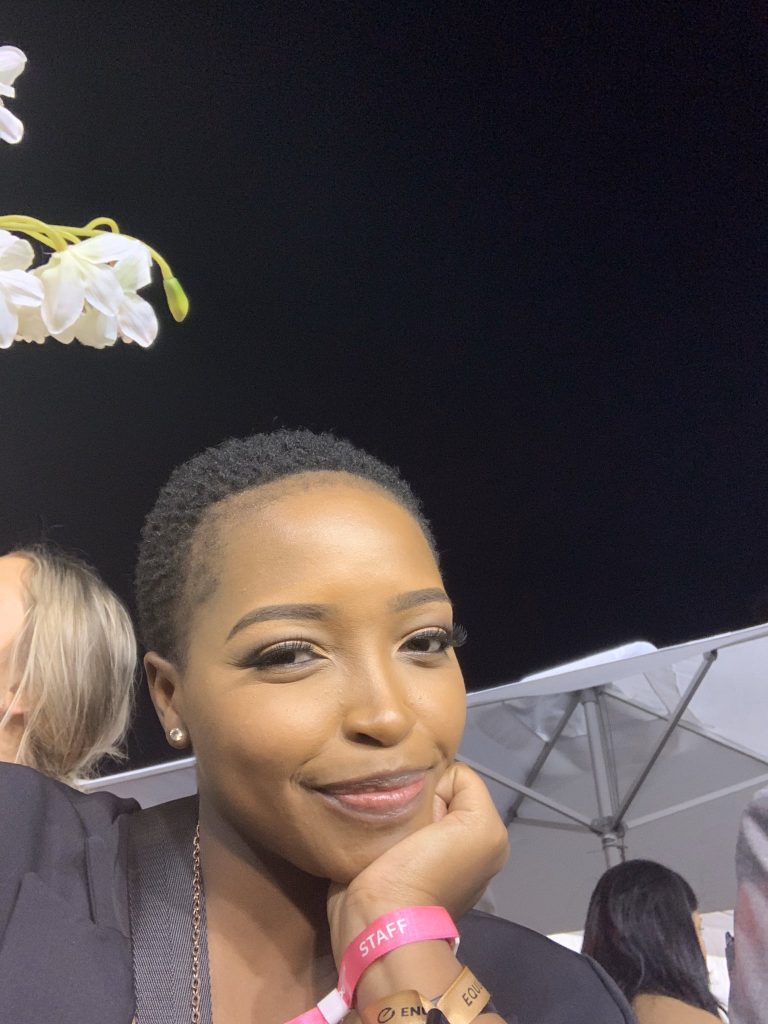 There isn't a show that couldn't use the expertise of Sibu "The Fixer" Mabena. Her work on productions for AKA's Orchestral Show, Cassper Nyovest's Fill Up brand, and more make her an invaluable mind to have on any creative team. The founder of creative agency Duma Collective, she's a woman of many talents.
76. Thabang Moleya & Kutlwano Ditsele
Filmmakers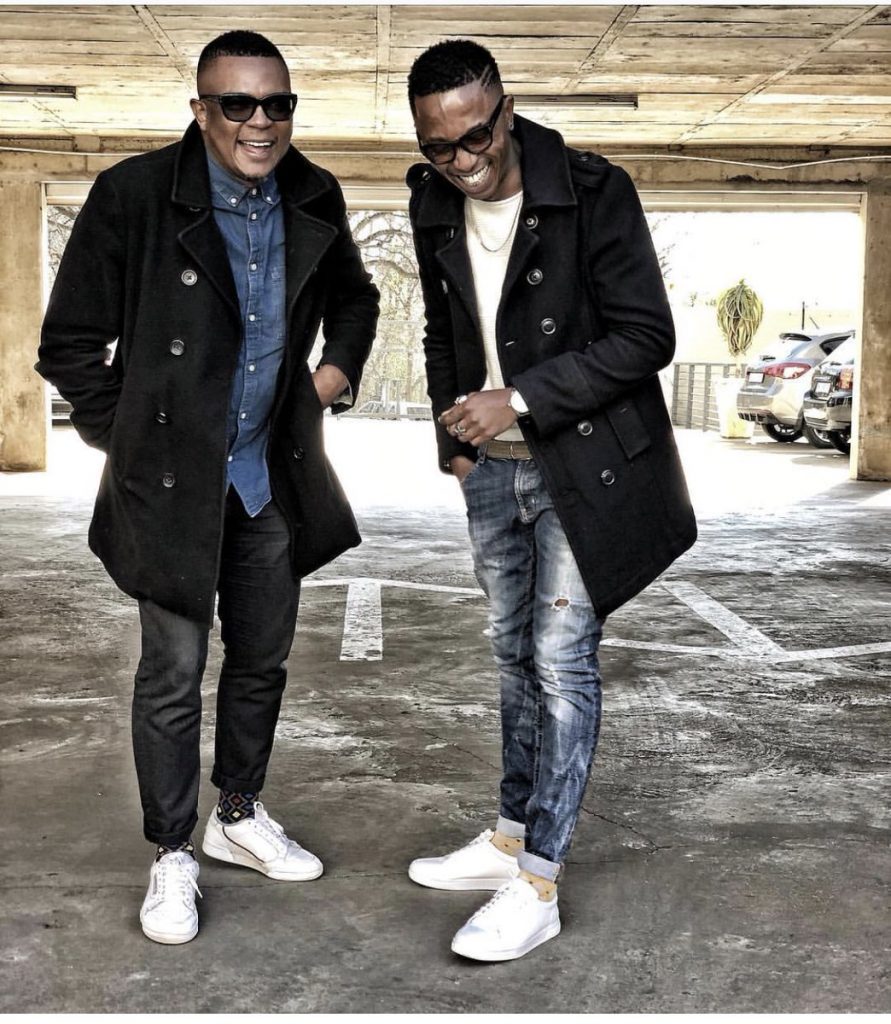 Two of the founders of Seriti Films, these directors with personal achievements a mile long in the filmmaking space have teamed up for a business venture that will leave a legacy in SA film for years to come. Producing television shows like The Herd and The Imposter, they've also shot various TVCs and the video for Maphorisa's "iWalk ye Phara". Moleya also directed a few episodes of international series The Professionals this past year.
75. Lebogang Rasethaba
Filmmaker
Lebogang Rasethaba directed The People vs The People earlier this year, a documentary centred on black love. The third in The People vs series of documentaries, his work is rooted in telling real stories and creating dialogue. Outside of his long-form productions, Rasethaba is a commercials director with work for brands such as Momentum and Shell.
74. Lady Skollie
Fine artist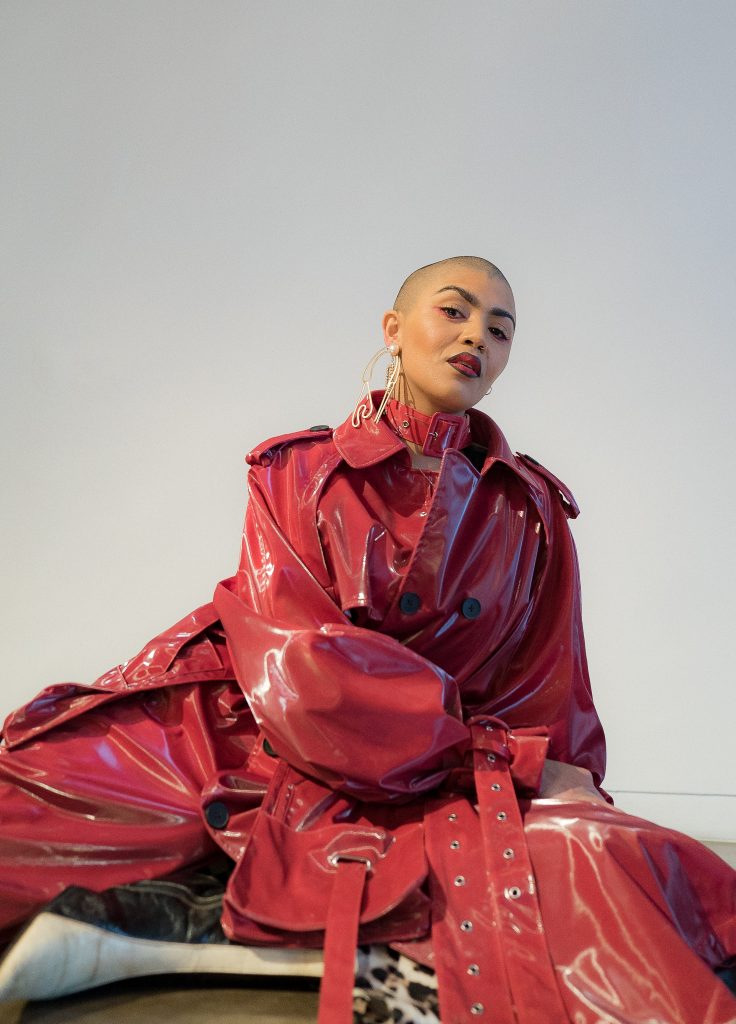 Fine Arts in South Africa is often classist and elitist; this descriptor makes any artwork well received by and easily accessible to the general public even more impactful. Lady Skollie has been a strong contributor in the urban culture space, bringing fine visual art to the average person through open letter edits and more recently, the redesign of the R5 coin.
73. Tebogo Malope
Director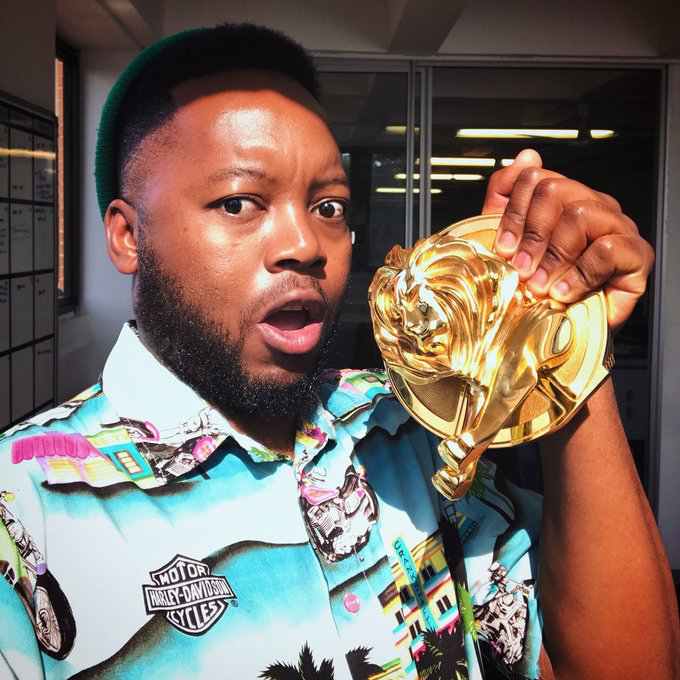 A Gold Cannes winning director, Tebogo Malope has been responsible for a few stellar projects over the past year. He directed three episodes of Netflix's first African original series, Queen Sono. One of the more iconic adverts – Sasol's The Ritual – also was the work of his hands. One of the more gifted artists in directorial spaces, he always leaves a mark on the work he produces.
72. Stogie T
Emcee extraordinaire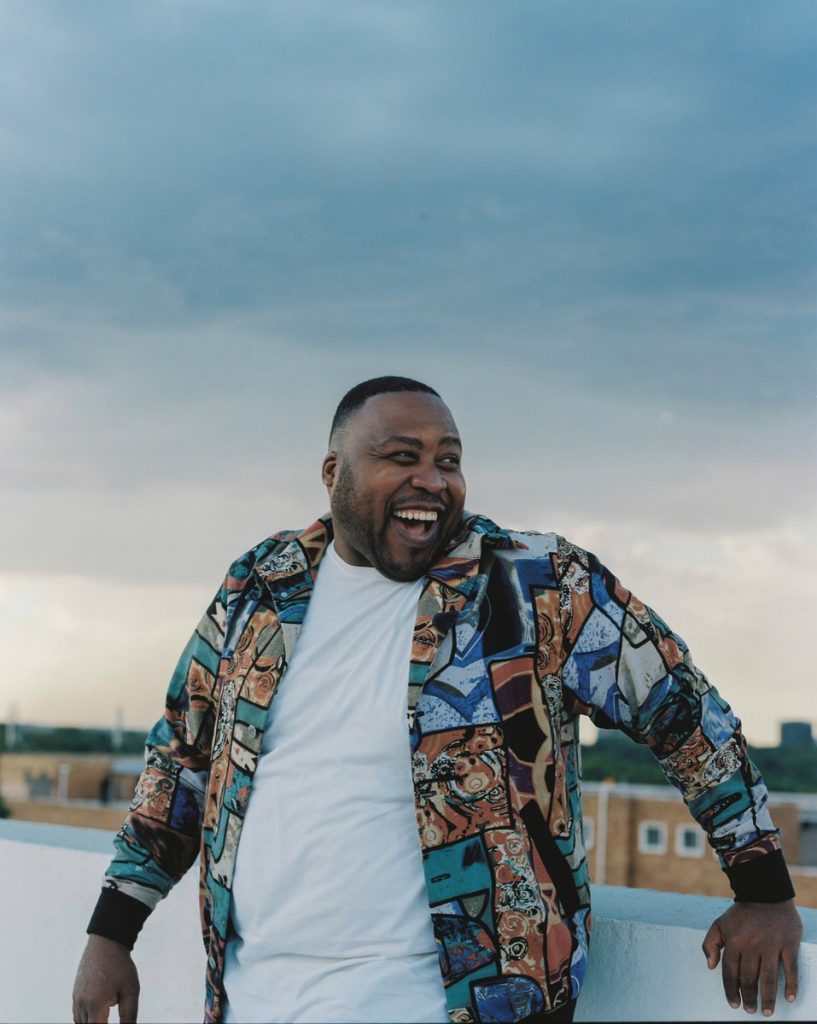 He's an OG with an unrivaled pen in SA. Stogie T continuously delivers excellence in SA hip hop with his work – his latest EP The Empire of Sheep bears testament – but in addition to that he's been a trusted voice in the hip hop community for years now. Taking the time to deliver the Verse of the Month on Slikouronlife monthly, he gives insight to the current crop of rappers on the strength of their pen, and uplifts the entire hip hop community in the process.
71. Uncle Partytime
DJ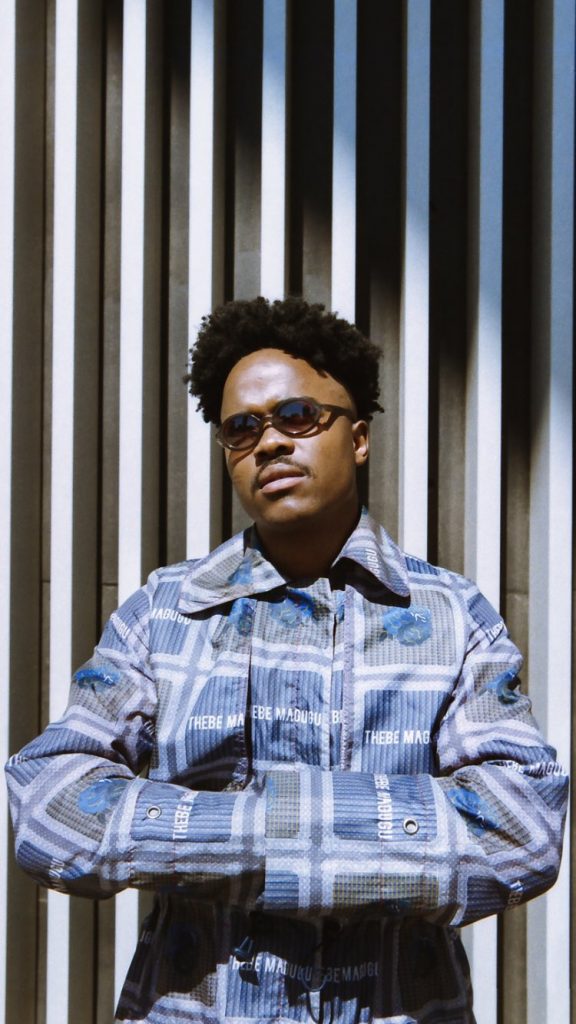 "Are you ready kids?" is the question posed to every listener before Uncle Partytime effectively destroys a stage with his DJ set. He's become one of the most visible acts in SA hip-hop scenes, particularly where new wave artists are enjoyed. From a fashion point, his style blends dad aesthetics with streetwear effortlessly, making his Instagram feed fashion inspiration for many. In addition, in 2019 he partnered up with Una Rams to make his music debut, bringing another layer of craftsmanship to his work.
70. Una Rams
Musician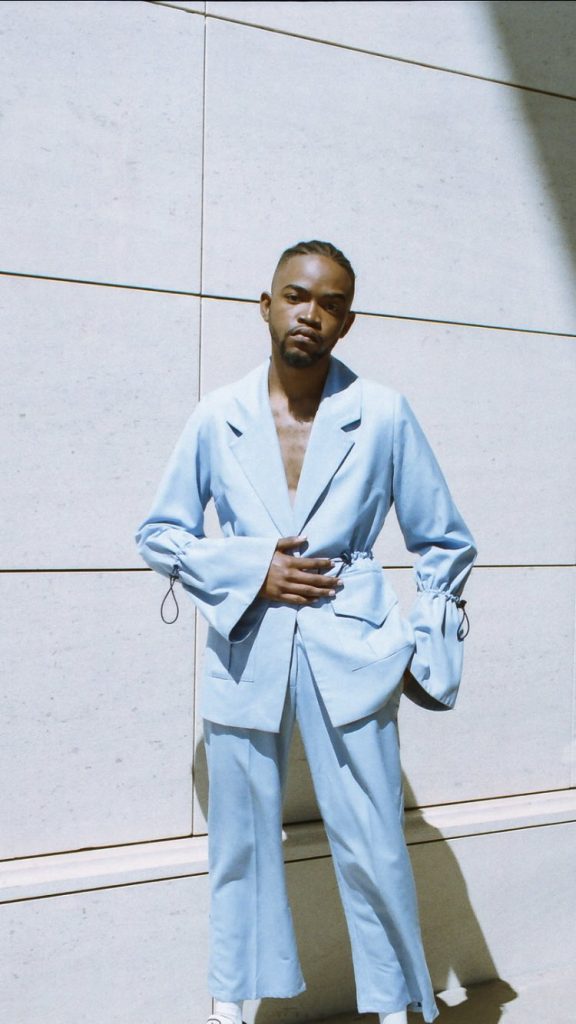 The waviest baby in South Africa has maintained his sonic presence in South African music scenes, maintaining himself as a genre-bender of hip-hop, pop, and R&B. His longstanding relationship with DJ Speedsta has continued to expose his sound to the country. In addition to his face and strong social following putting him in good standing with sponsors like Flying Fish for all of 2019.
69. Zoocci Coke Dope
Rapper, Producer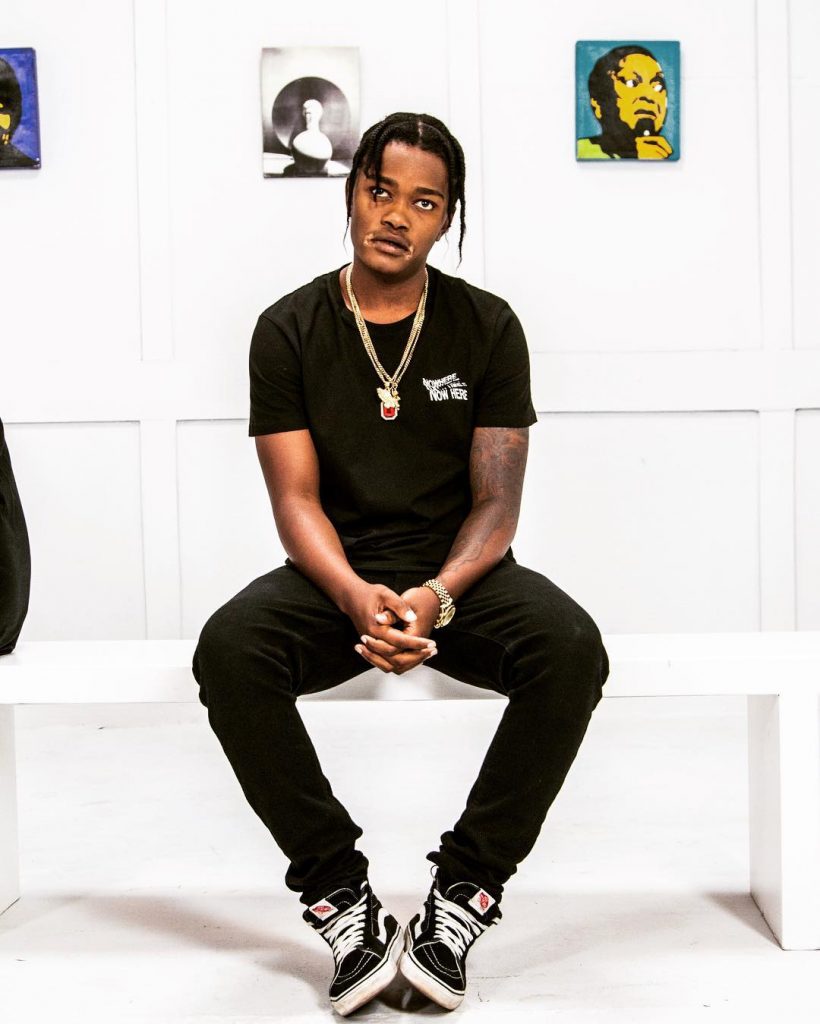 One of the best producers in SA, his influence stretches far and wide. He's been responsible for the production work on some of the biggest hits that the country has seen, but in addition has given us his own projects that let us in to the type of artist Zoocci Coke Dope really is. His latest project Anxiety is a conceptual album and the rapper shows no signs of slowing down.
68. J Molley
Rapper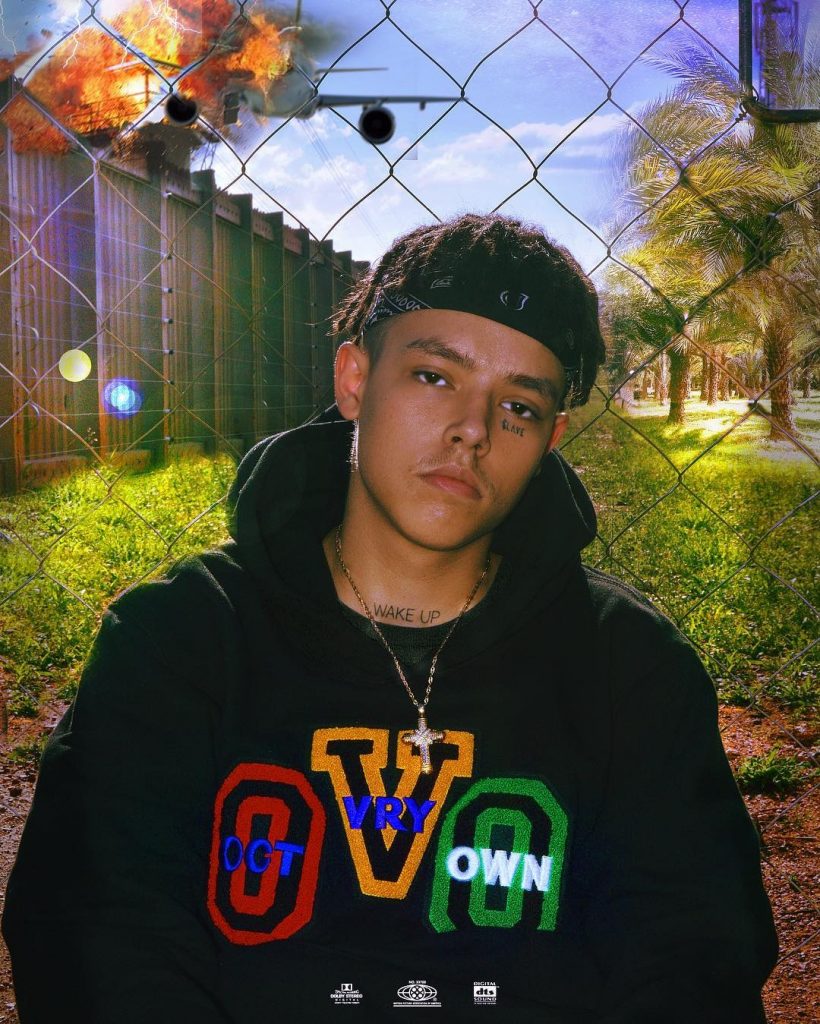 As one of the leaders of a new wave of artists in SA, J Molley has influenced younger audiences with his sound over the past few years. Collaborating with artists like Stogie T, he's pays his dues to those who've laid the foundations of the industry but his grip on a new soundscape remains steadfast. With streaming numbers that aint nothing to mess with, his freestyle at Castle Lite's Unlocks festival had over 7000 plays in just three days of releasing it. Yet to release his debut album, Molley already has a fanbase like no other.
67. DJ Doowap
Musician, DJ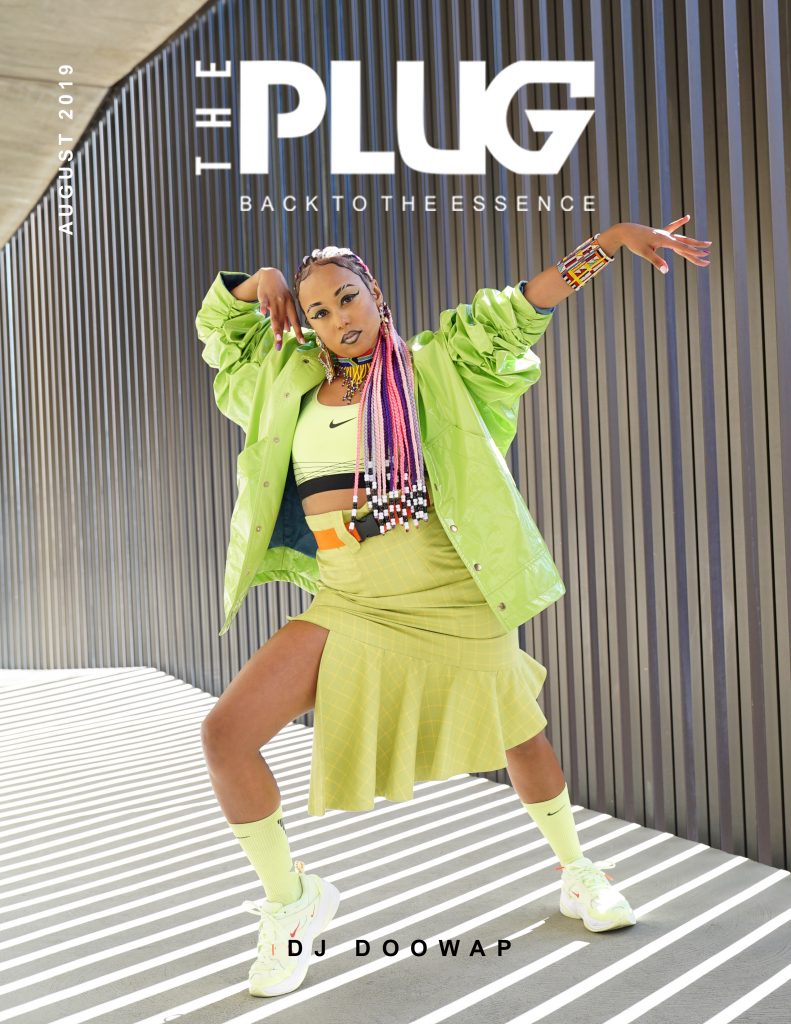 DJ Doowap reinvented the way her sets were experienced by the audience by adding an element of dance to them. Already a musically diverse presentation, its her particular brand of fearlessness that has landed her on stages across the world. Her performance artistry has taken on a different embodiment this year with the release of original music on the EP Mood Swings.
66. Champagne69
Rappers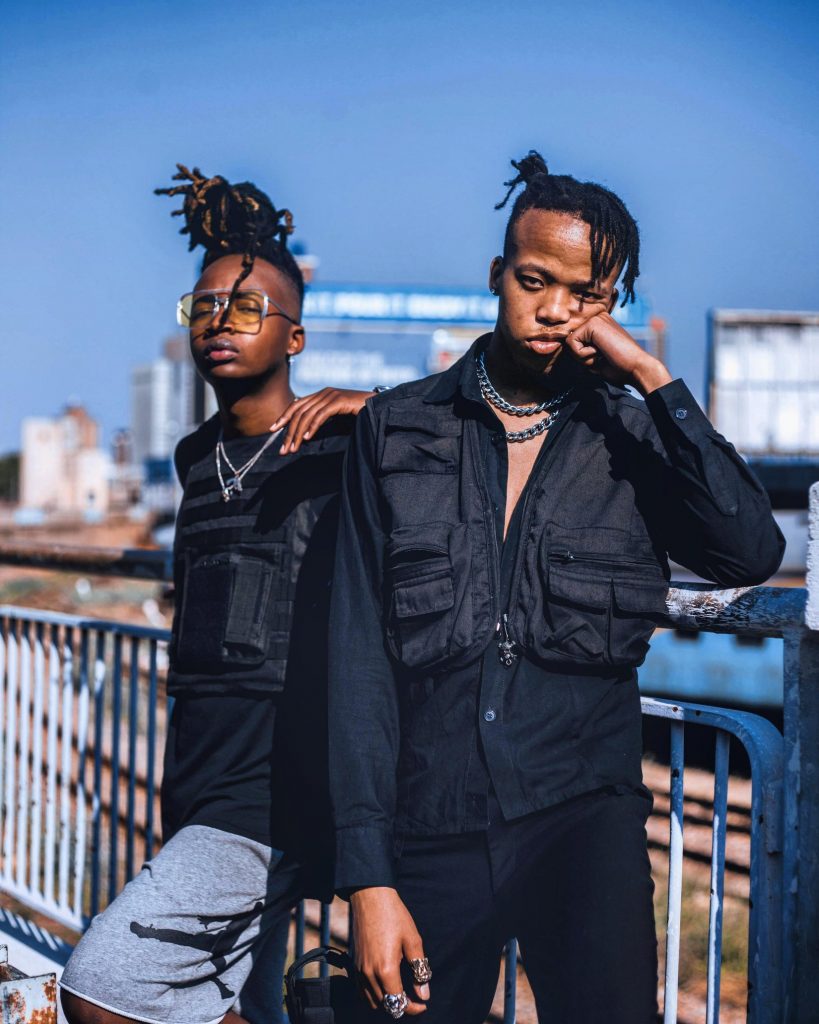 Gaining popularity through the events they'd put on in Joburg with a group of their friends, Champagne69 gave a voice to the kids who didn't see themselves represented in mainstream channels the way they would like to have been. Continuously championing their sound, they've released 808 Therapy this past year after their debut Army of 2wo. The duo are also style mavens of note and have given new expressions to hip hop's visual representation.
65. Khuli Chana
Rapper, Entrepreneur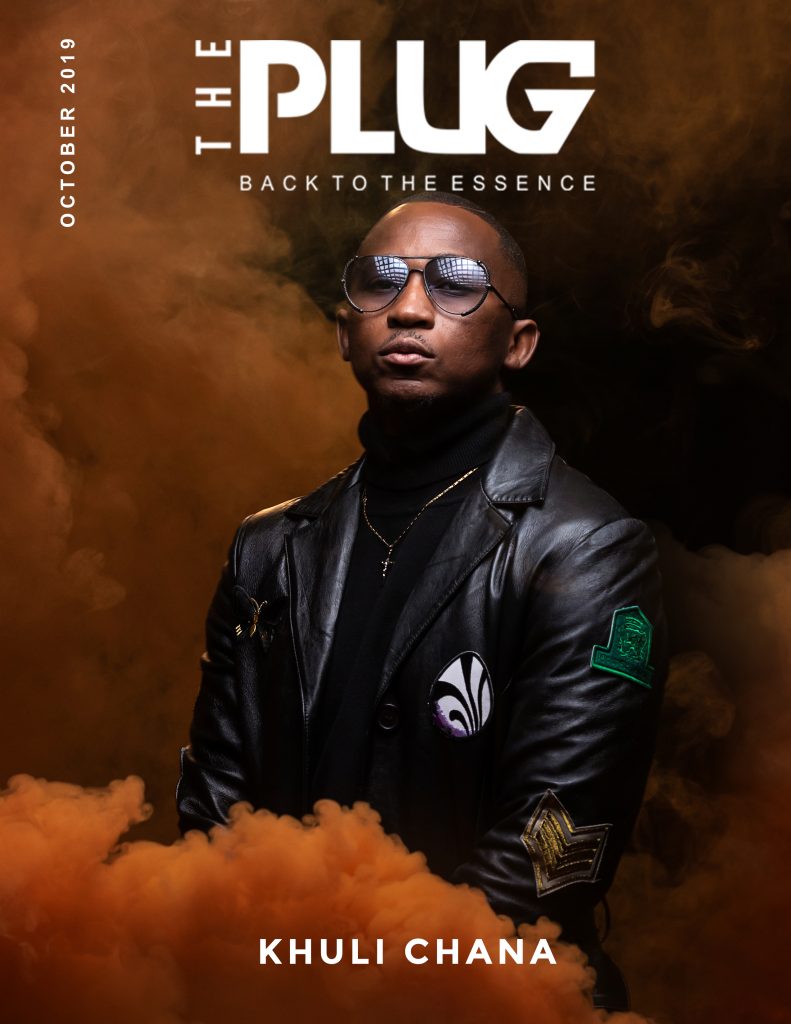 "Ha o tshwere Chana go ka palang?" Khuli made a return to the spotlight this year after a hiatus, and continued serving up lyrical excellence. The Motswakoriginator saw his critically acclaimed debut album turn 10 years old, and also gave us some new material to feast on. A beacon of Maftown, his influence across the country is still felt.
64. Darkie Fiction
Musicians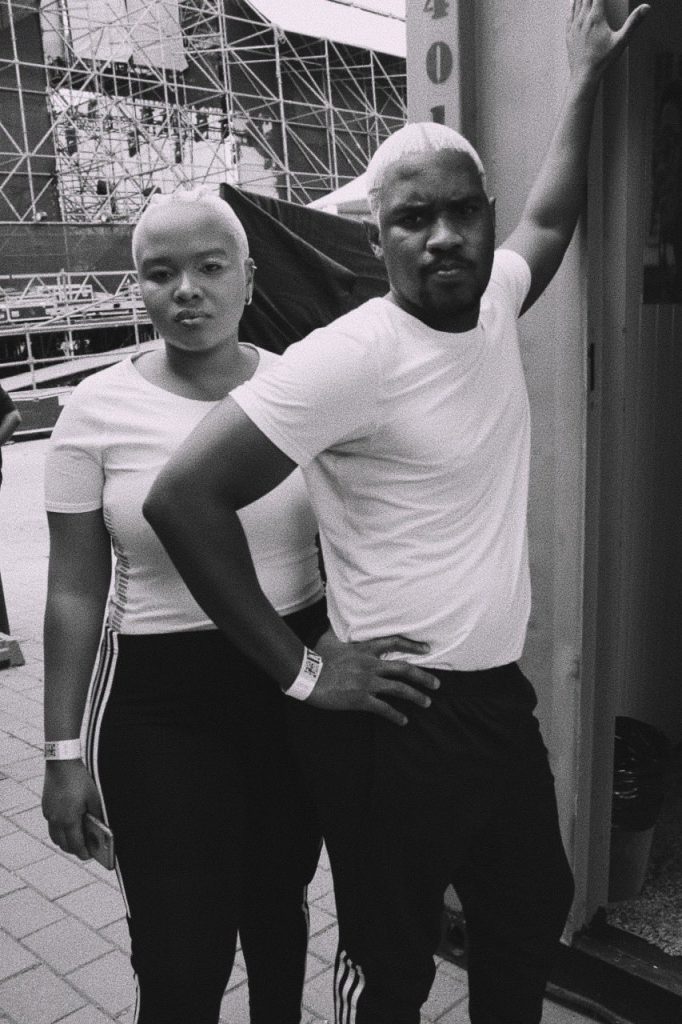 A Darkie Fiction performance is such a unique experience that you're simultaneously awed and moved in the spirit. A distinct sound, with roots in kwaito and other uniquely South African music, it's a subject Yoza (one half of the duo) tackled with the documentary Little America released in 2018. Gracing the Afropunk stage in 2019, the duo have steadily worked their way up to one of SA's most beloved groups.
63. Jamal Nxedlana
Content Creator, Visual Artist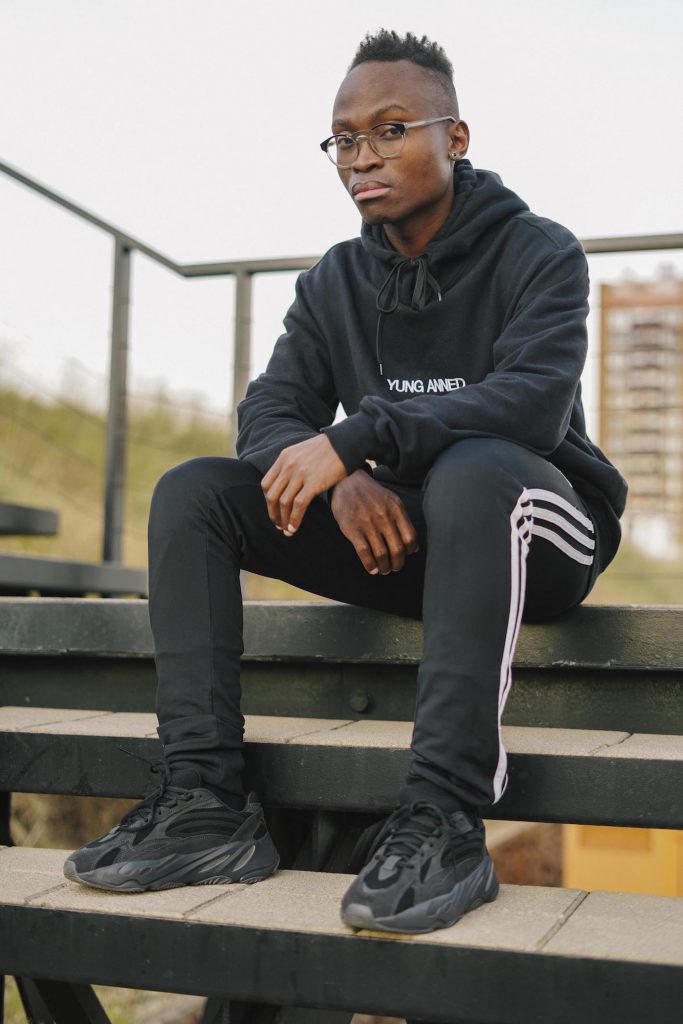 He's a visual artist with photography being one of the focal expressions of his creativity, but Jamal Nxedlana is much more than that. The co-founder of Bubblegum Club, he's had over a decade's experience in South Africa's creative spheres. Featured in the NY Times and The Guardian this year, the NY Times says of him "He sees his work as a form of visual activism seeking to challenge the "idea that blackness is homogeneous.""
62. DJ Lag
DJ, Producer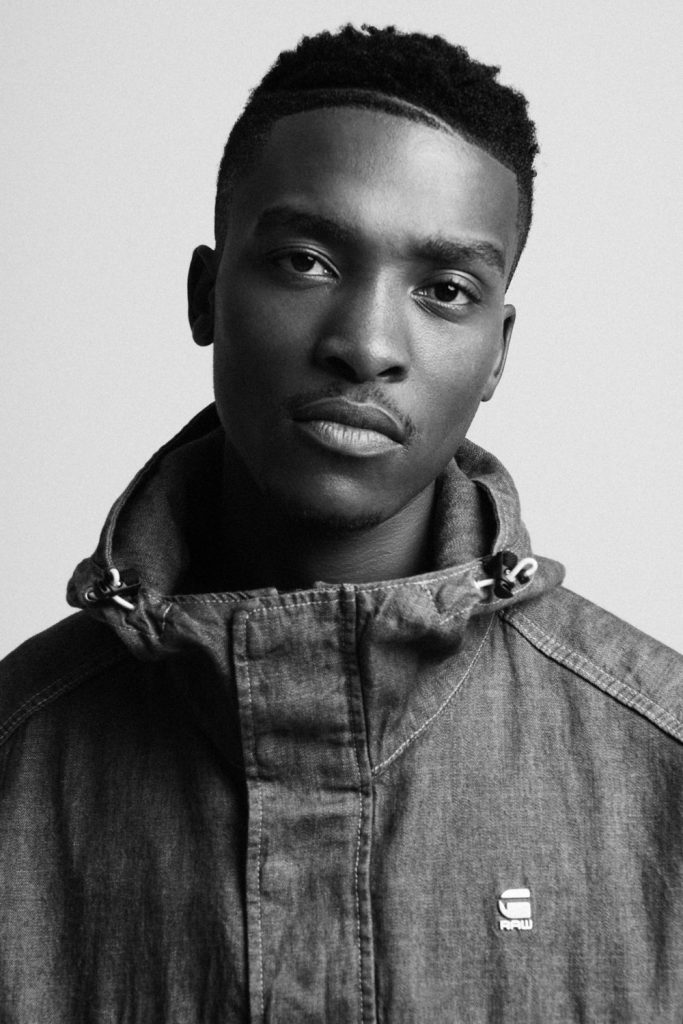 He's a pioneer of gqom and that should be reason enough to have him feature on this list, but DJ Lag has also worked with Beyonce on The Lion King soundtrack, was invited to join the Recording Academy, and submitted his album to be considered for a Grammy nomination. In addition to gracing stages worldwide and working with Diplo, the 23 year old has had a year dreams are made of.
61. Trevor Stuurman
Photographer, Creative Director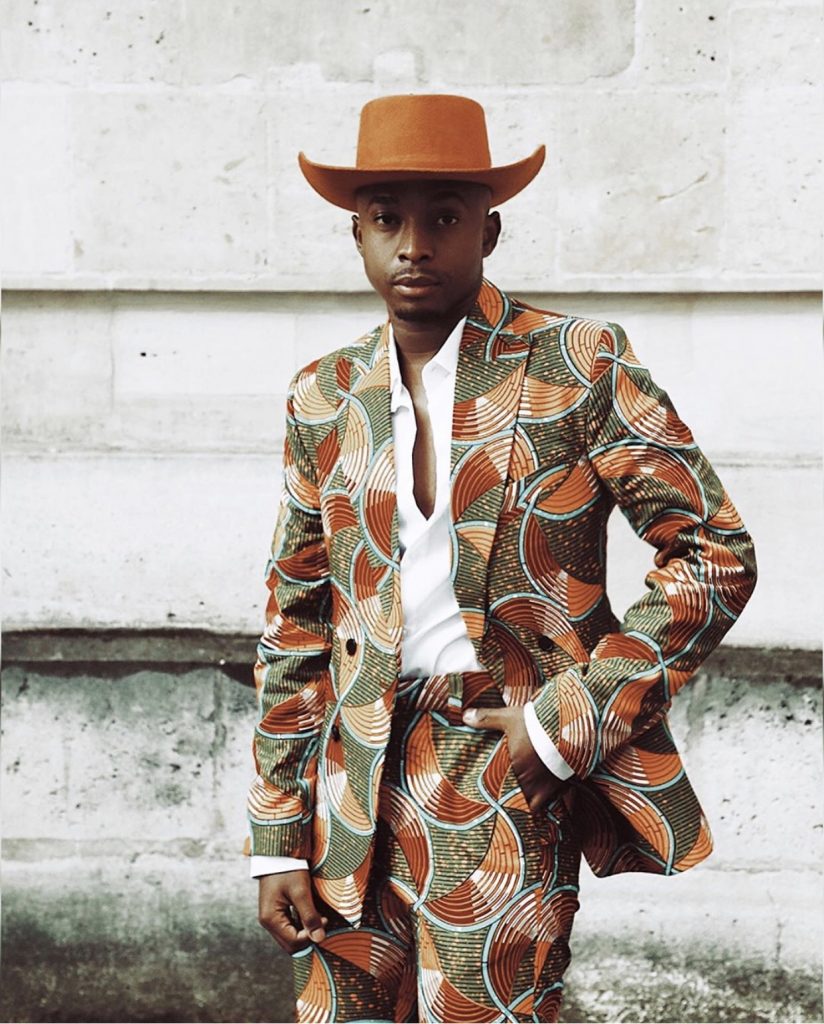 Being commissioned to document President Barack Obama's visit to Kenya is surely one of the highlights of anybody's career, but Trevor Stuurman has followed it up with his work capturing Beyonce at the Global Citizen show and having that published worldwide. He's also become a contributor for British Vogue, but still contributes to projects close to his heart in SA.
60. Aewon Wolf
Musician, Entrepreneur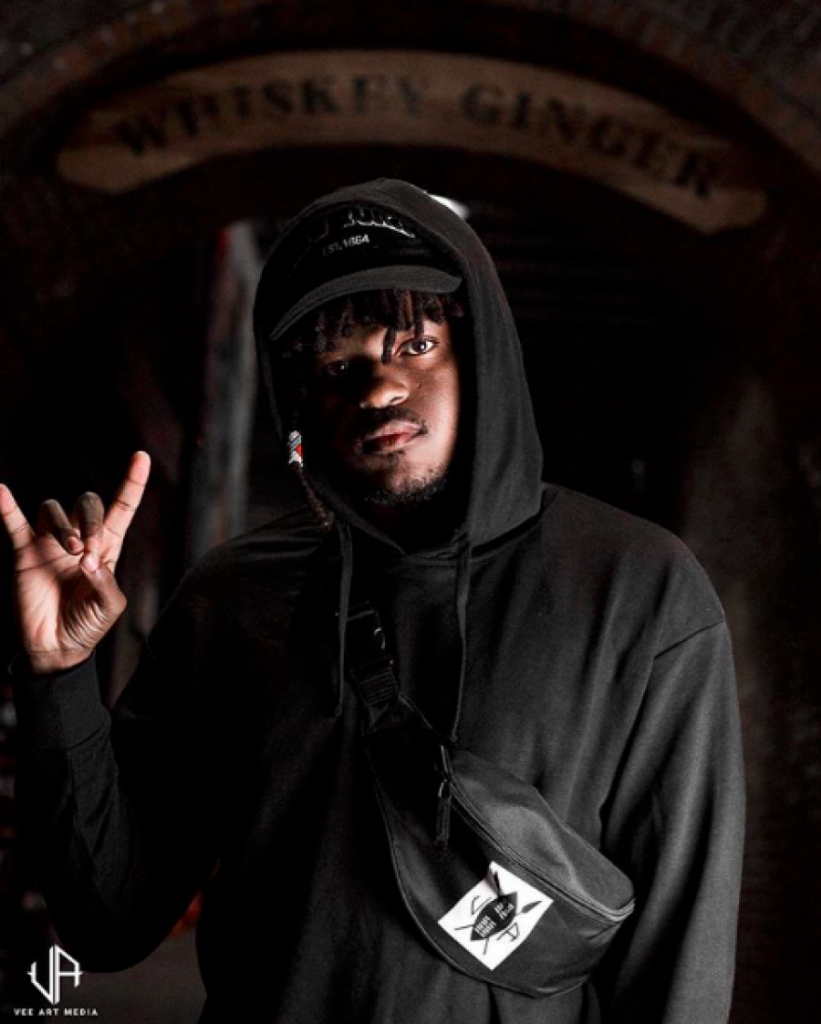 The part-founder of The Werehouse in Durban, Aewon Wolf gave the youth of Durban a channel to work on their artistry with the creative hub. While he's taken a step back from the mainstream hustle and bustle of the music industry, the lifestyle centre is his way of contributing to Durban's creative economy and paying it forward to a new generation of artists.
59. George Avakian
Festival Director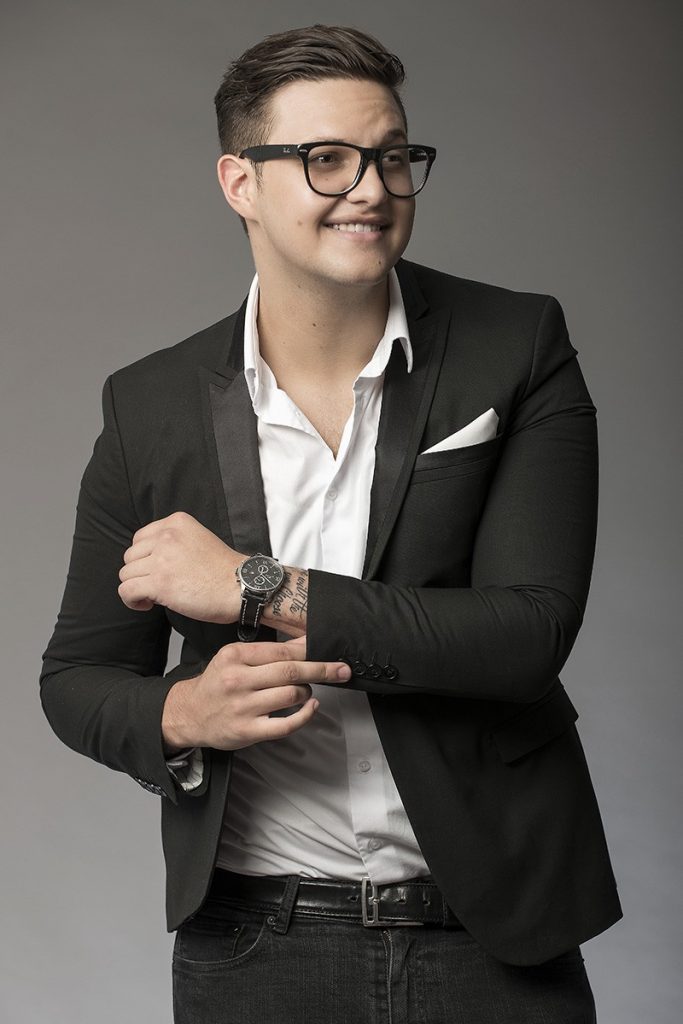 As the Festival Director of Rocking The Daisies and In The City, George Avakian has opened up South African music festival-goers to international artists for years. His commitment to bringing fresh acts to South Africa, without compromising the validity and merit of local acts, is unmatched. More so, while going about his professional responsibilities, he has made it a point to disseminate information online around how to book international acts and improve the overall music game in South Africa.
58. Nandi Dlepu
Agency Owner, Events Curator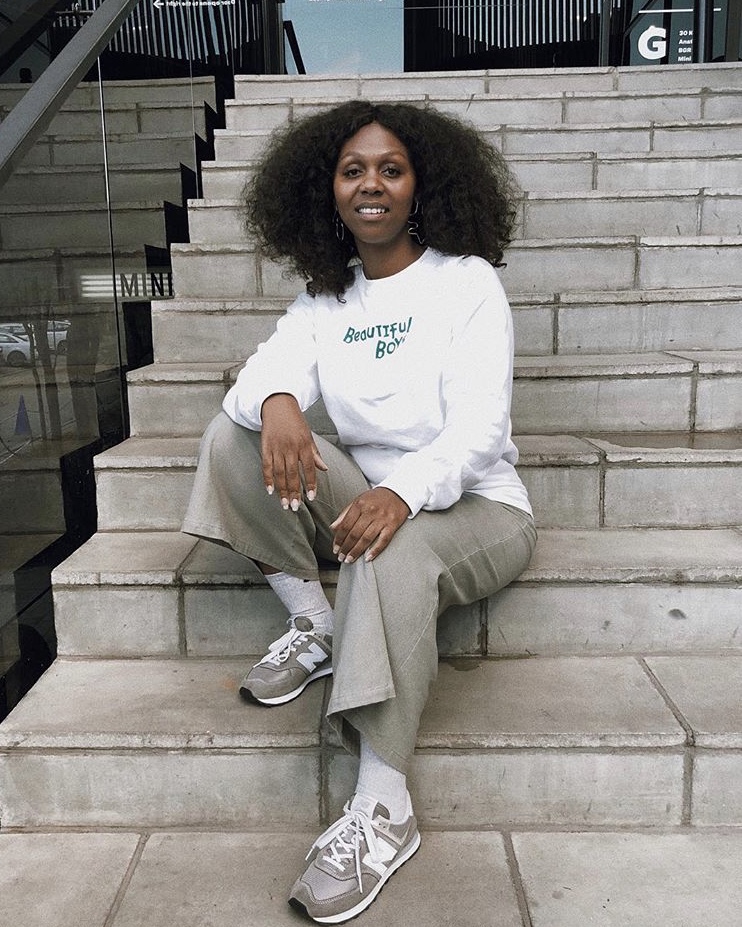 Nandi Dlepu is the founder of the creative agency Mamakashaka but is known to many for her work behind the Feel Good Series of rooftop events. She added the Pantone Sundays to her monthly roster in Cape Town and Joburg, and also debuted the Umi music festival this year. A creative entrepreneur with a passion for event curation, Nandi's impact on the urban landscape is inimitable.
57. Wanda Lephoto
Fashion Designer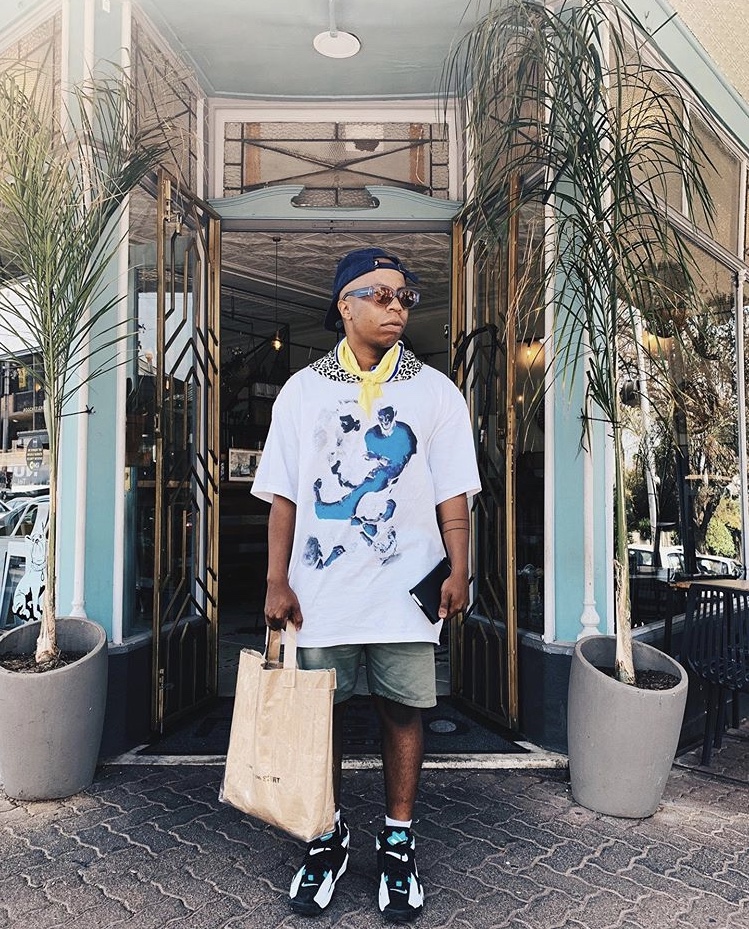 Wanda Lephoto became the first African designer to collaborate with Crocs this year. A curated capsule collection, it's brought a unique lens to the footwear brand. Still a prominent feature in South African Fashion weeks, he sets his label apart with the stories that he tells in the garments.
56. Tshego
Musician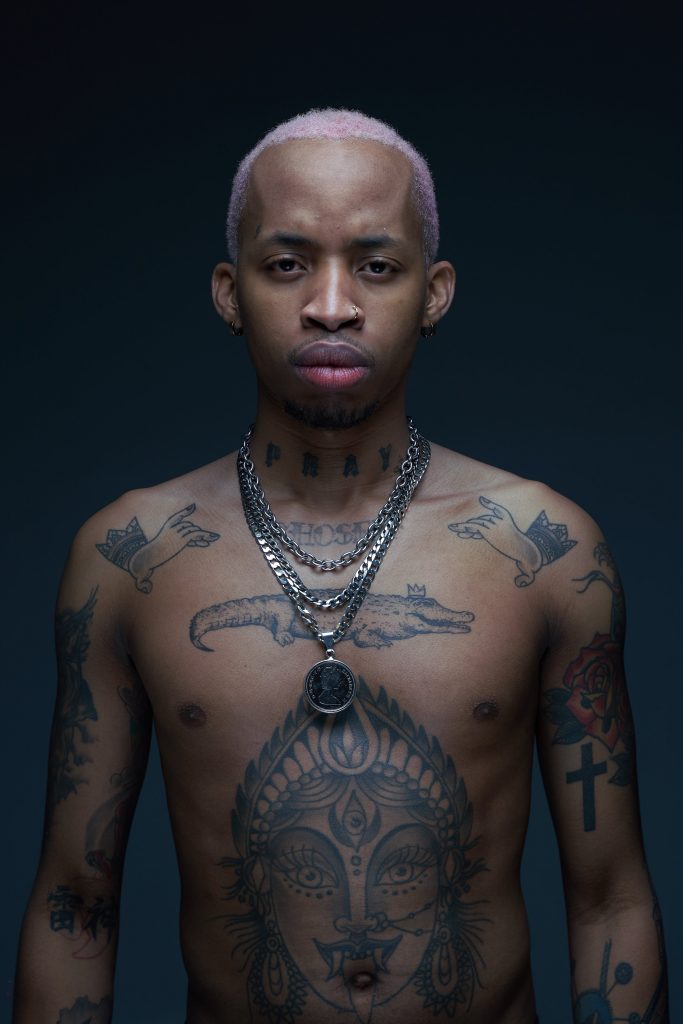 Tshego owned 2019 with the release of his debut album, Pink Panther. With its release, he began opening up more about his journey as an artist, only adding to the merits of the album. His debut has allowed him to share more about what goes into the making of an artist. Thus his message, coming from a high profile R&B, hip-hop adjacent, musician gives other artists on the come up direction and hope.
55. Kefilwe Mabote
Content Creator, Brand Influencer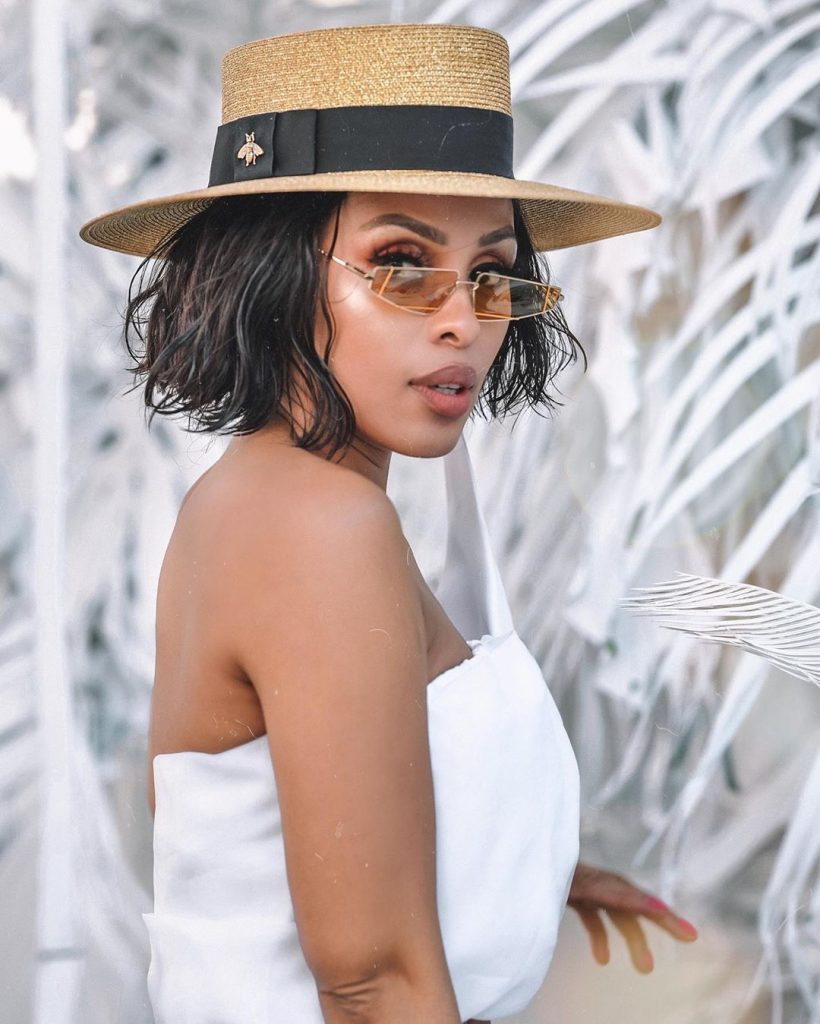 Lovingly referred to as the "Mother of Influencers" in South Africa, Kefilwe Mabote's style of content and influence is luxurious and glamorous. Her perfectly curated Instagram feed, brand collaborations, and overall aesthetic feed her avid digital audience. Her professionalism and attention to detail have made her not only an influencer with staying power during a time where influencers have come under fire, but this has also made her an inspiration to others as well.
54. Austin Malema
Visual artist, Entrepreneur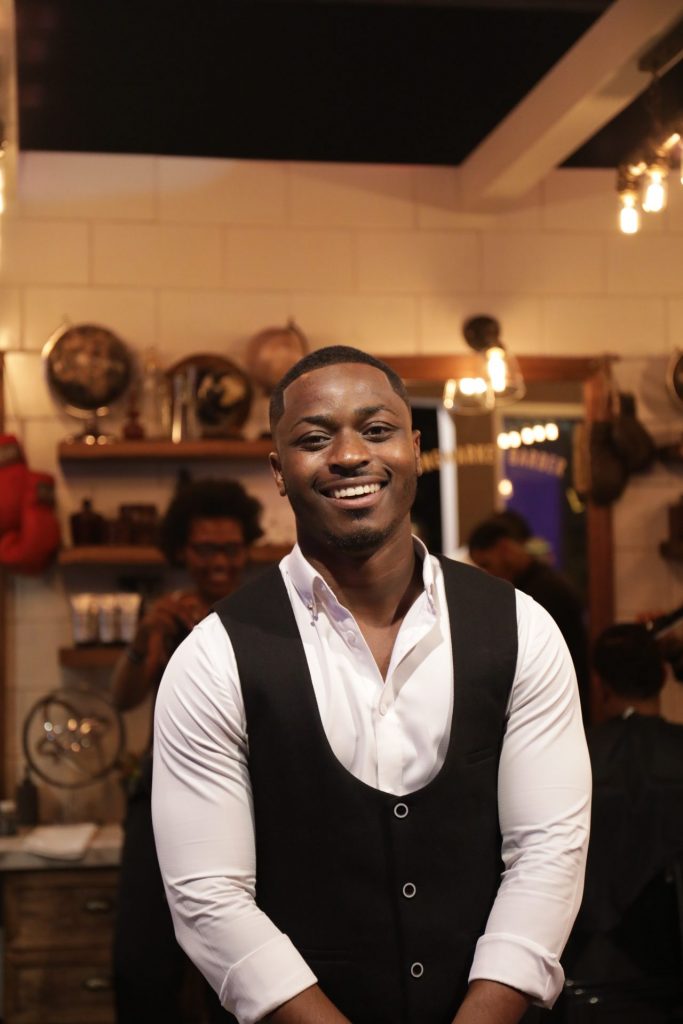 "Everyone deserves an Austin Malema portrait," is an accurate depiction of Austin's reach. At a time when South African red carpets subjected viewers to shoddy images, Austin went to snap a few and share his work with social media timelines. Since his debut, Austin's work has been seen by eyes far and wide, with his attention to detail and crisp images shining through every time. Portraits of his have been shown on a billboard in New York's Time Square, not to mention he's maintained his status as one of the best entertainment photographers in the business.
53. Twiggy Moli
Content Creator, Brand Influencer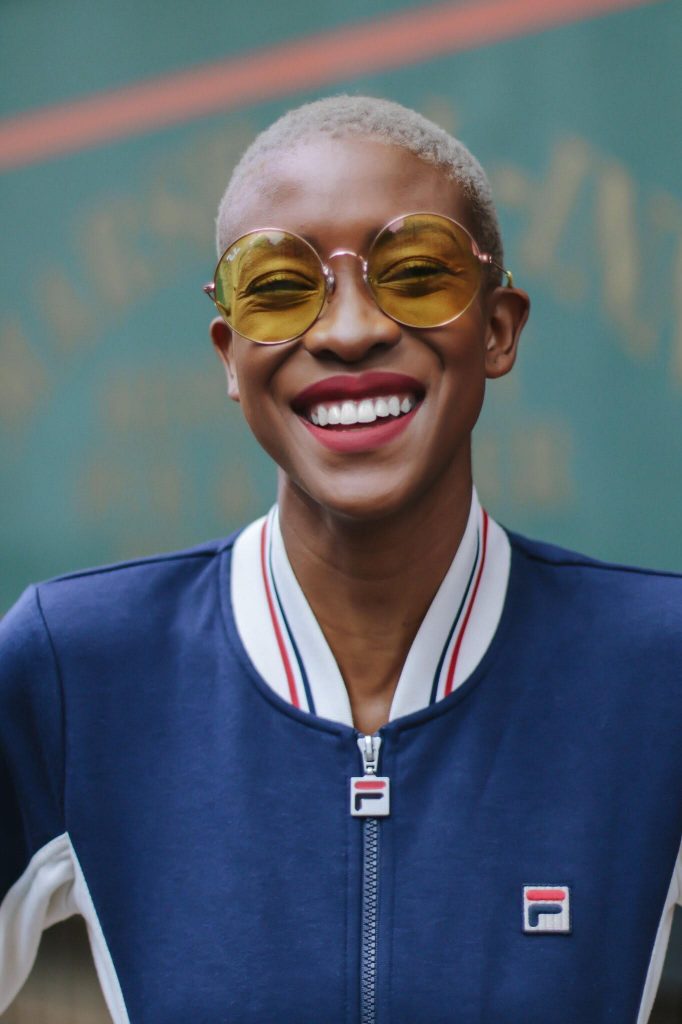 When Twiggy creates content, you feel less of a visitor to her world as opposed to being completely immersed in it. She's a tastemaker like no other, and the rise in popularity of Moja Cafe in Soweto as a venue can almost exclusively be linked to her influence. Her bubbly personality makes her a natural social media darling and her precision with content creation a perfect fit for brands – viz. Corona and PUMA – that she's linked to.
52. Imraan Christian
Creative Director, Visual Artist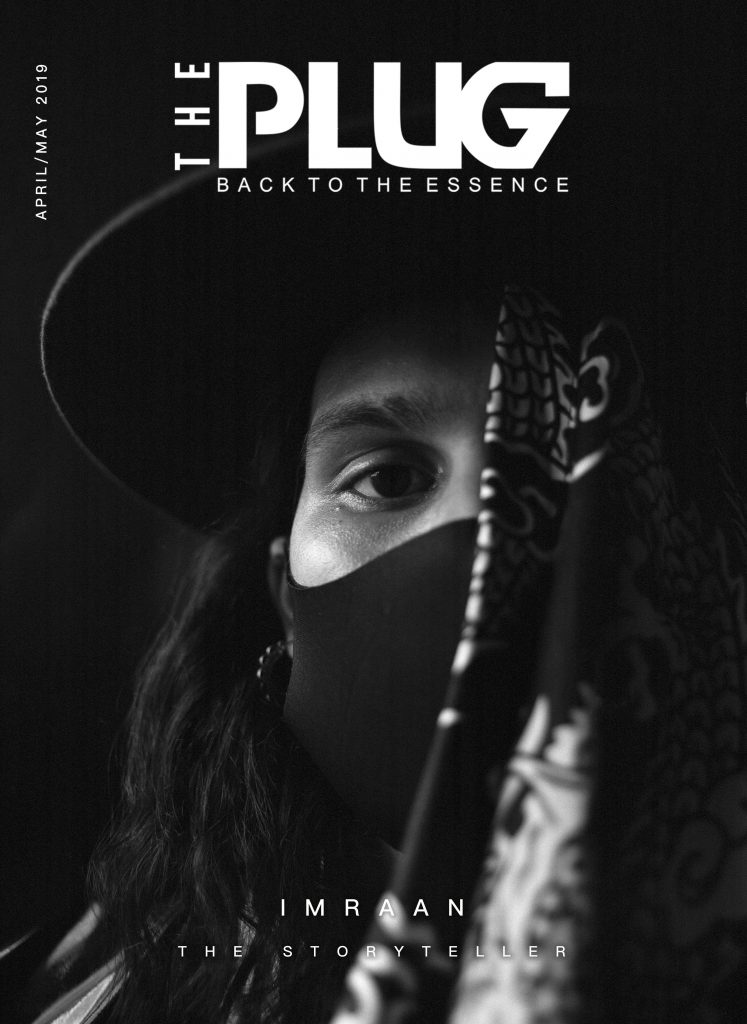 Imraan has an eye for creative direction that is rare in its execution, and he demonstrates it with the kind of work he puts out. The video he directed for YoungstaCPT – "Young Van Riebeeck" – went on to win an award at the SAHHAs for Video of the Year, a validation of his direction and creative overview. He also directed a short film – Just Dala – for Highsnobiety late last year to critical acclaim, and was debuted at SoleDXB.
51. Zaid Osman
Entrepreneur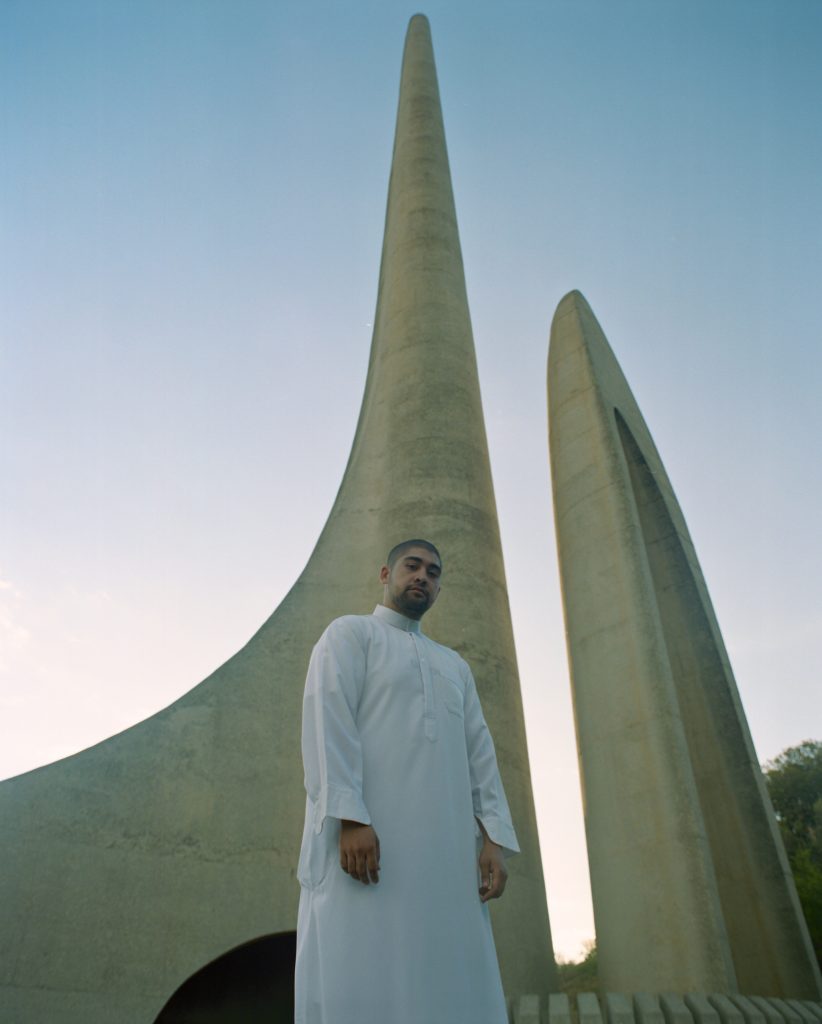 His latest venture is the online and pop-up store Grade Africa, but Zaid Osman has long since been doing the work of shaping sneaker culture in SA. He founded Sneaker Exchange in SA and apart from its primary function of buying and selling sneakers, has gone on to become an event where you can catch the hottest talent in SA perform and connect with their audiences.
50. Muzi
Musician, Producer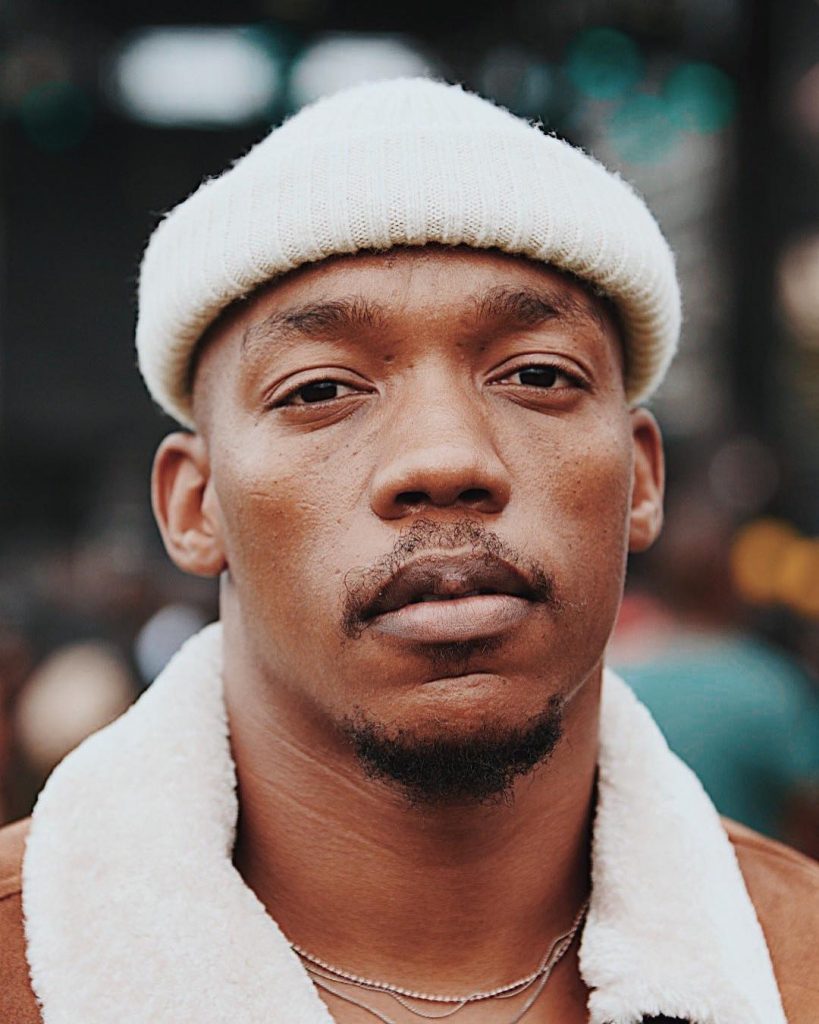 After an unfortunate home robbery, Muzi's studio equipment was stolen, including the unreleased music on his drives. A moment like this is devastating to any person, however even more so where one's work is involved. Thus the 2019 release of ZENO made for an awe-inspiring moment, particularly with the knowledge that every instrumental was remade with less than his usual amount of equipment to work with. In addition, he expanded his international reach with a remix of Coldplay's "Orphans."
49. MsCosmo
DJ, Broadcaster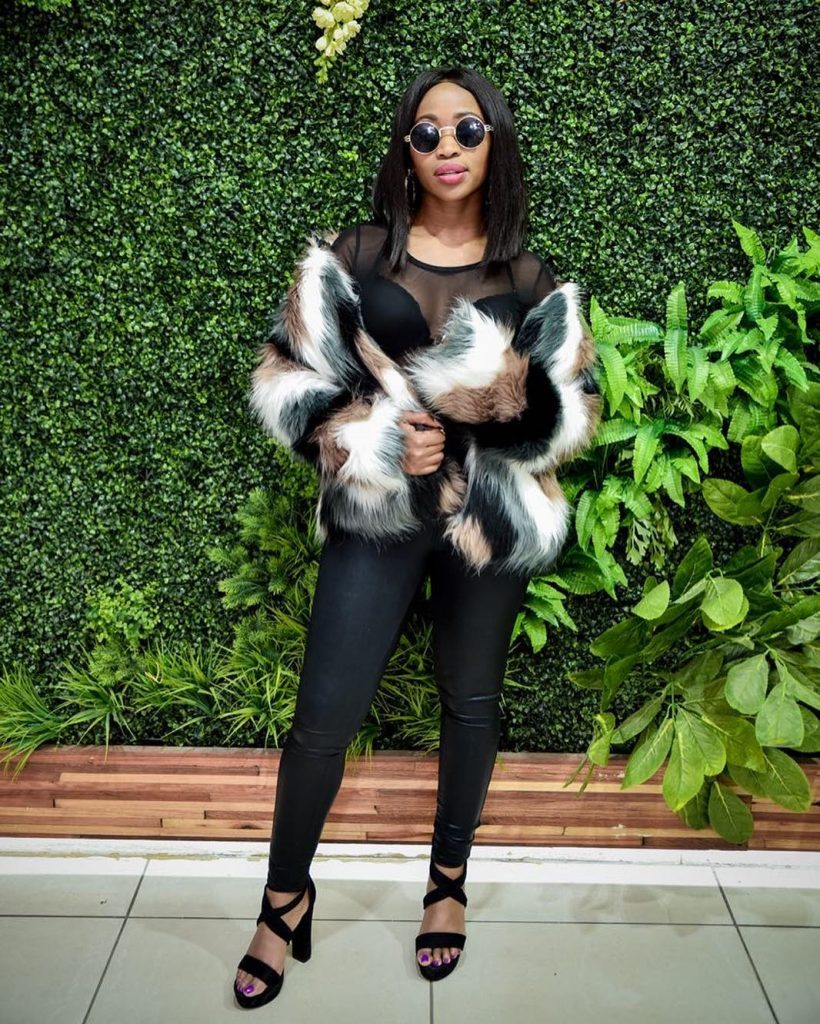 As both a club and radio DJ, Ms Cosmo keeps her finger on the pulse of what's popping in SA and does her best to support young talent through her platforms. She hosts The Stir Up weekly on 5fm, is part of the video podcast PopCast on Youtube with Scoop, Speedsta and Vigi, and releases new music every year. She continues to elevate SA hip hop on her platforms and has an ear for some of the best talent to come out of SA.
48. Slikour
Digital Entrepreneur, Content Creator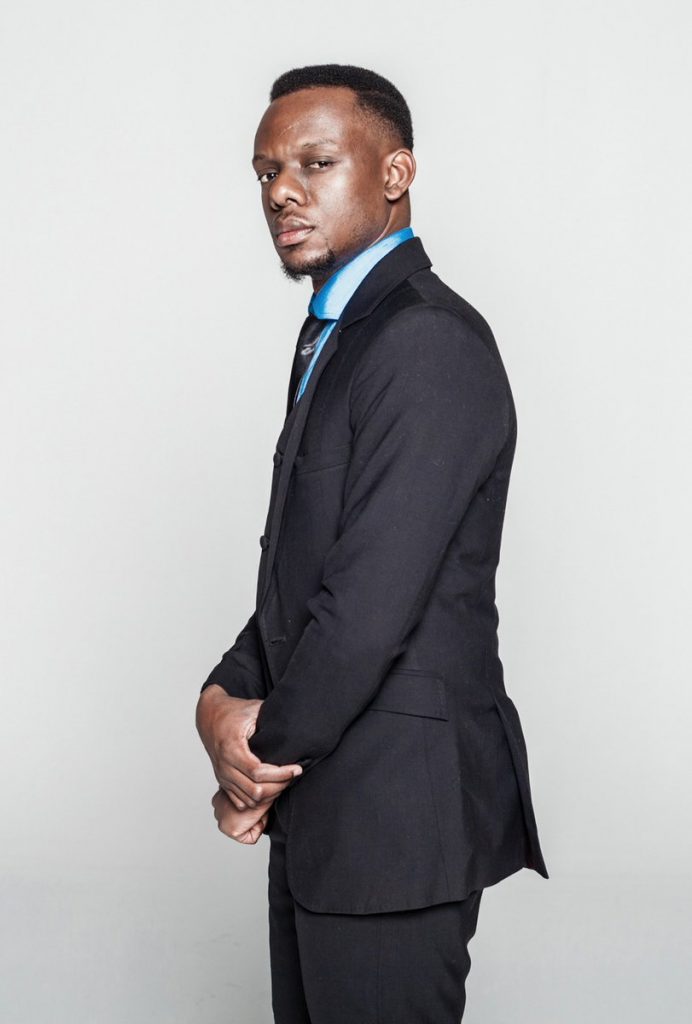 At a time when documenting hip-hop was a "by the wayside" thought for mainstream media, Slikour believed in its importance. For this reason, he's been a respected member of the hip-hop community, outside of his achievements as a rapper in his own right. In 2019, Slikour continued his work of bringing money and opportunity to operators in the South African music scene through content production. The team he placed behind Slikour OnLife aimed to ensure the coverage of the culture through new shows, branded partnerships, and alternative content distribution.
47. LootLove
Broadcaster, Event MC, TV Personality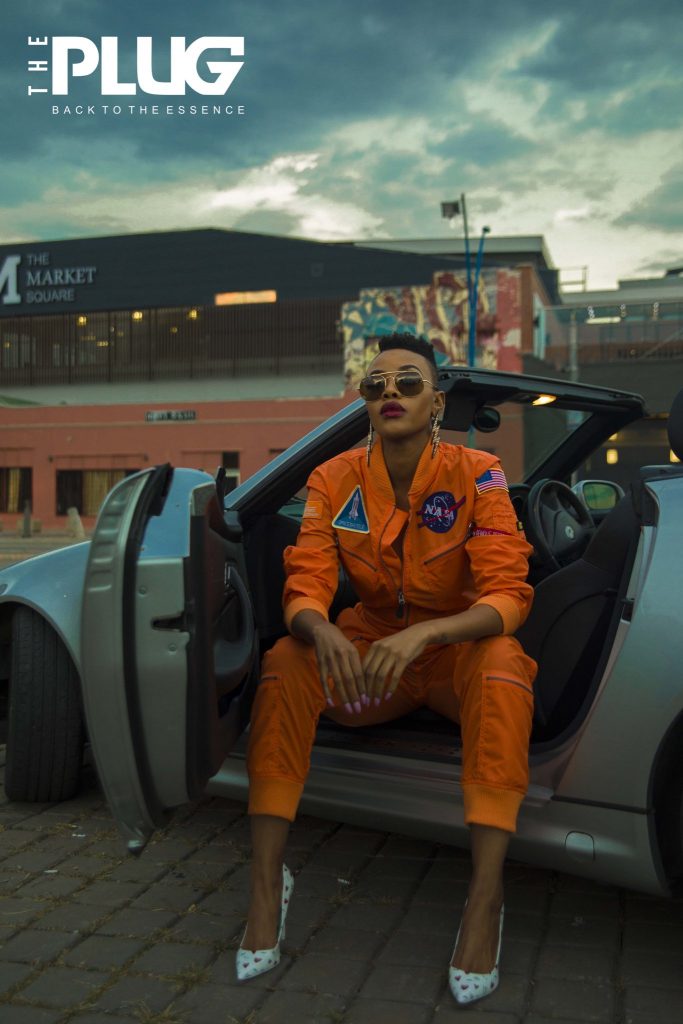 The mother of Hip Hop's twins, and the other half of the hip hop broadcasting duo that host MetroFM's Absolute Hip Hop, Lootlove has become an important part of hip hop culture. Whether gracing our screens as a presenter or sitting behind the mic and directing our attention to the goings-on in the culture, LootLove has carved a niche in broadcasting that's difficult to replicate.
46. Tshepo the Jeanmaker
Designer, Entrepreneur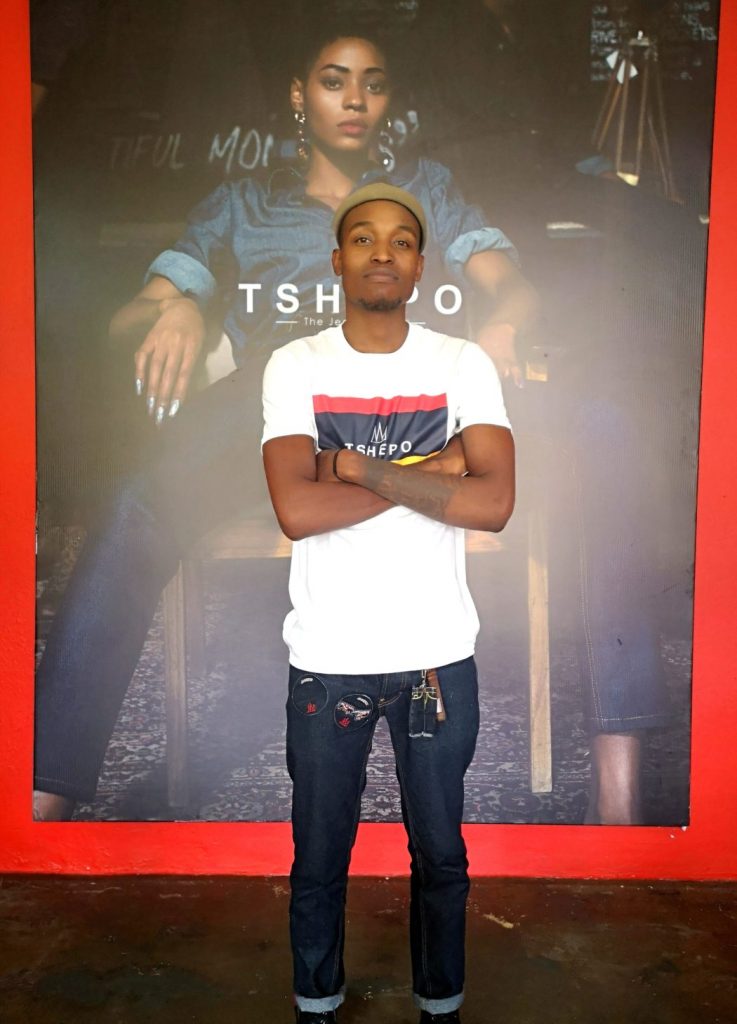 From the origins of this brand, when trolls questioned why their jeans would read "Tshepo," the designer has steadily built up his fan base and market. His designs have graced the likes of Cassper Nyovest and HRH The Duchess of Sussex, taking his idea from his mind to the world, and making his initial R 8,000 business loan a worthy return on investment.
45. Anthony Bila
Creative Director, Visual Artist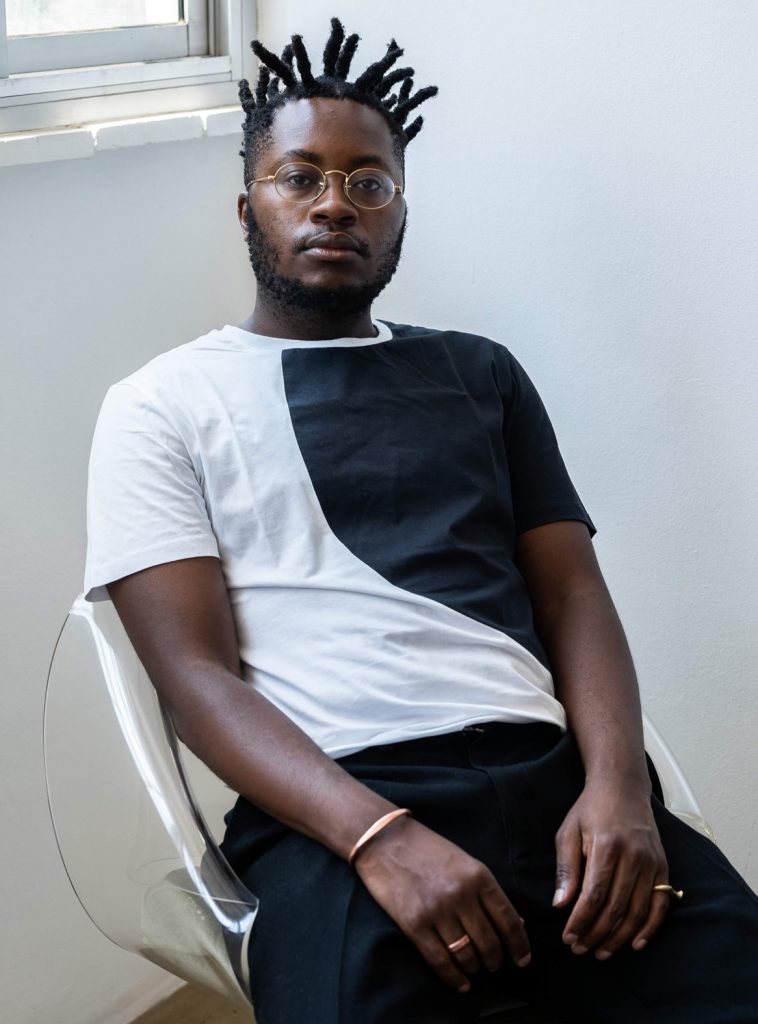 Anthony Bila is a creative director extraordinaire. This year his work was featured on Vogue Italia and he was also chosen as the winner of the 6th Annual Tokyo International Photography Award. Exhibited in four different countries, its testament to his continued determination to deliver visual excellence.
44. Osmic Menoe
Festival Director, Entrepreneur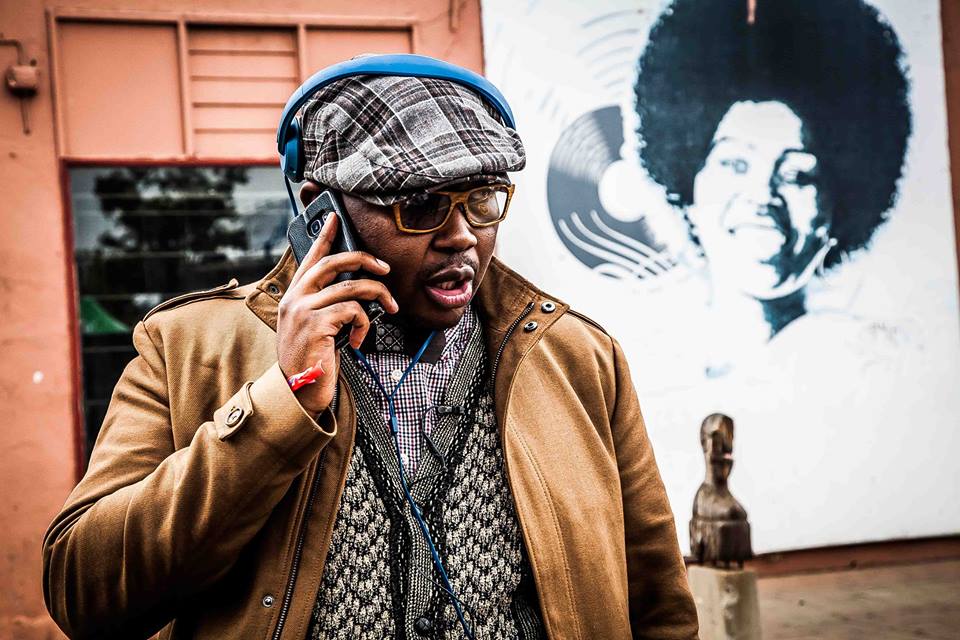 Osmic founded the Ritual Media Group and has gone on to do great things for SA hip hop through it. Back to the City is a yearly festival that is not only one of the biggest in the country, but has not lost the authenticity of the hip hop values it was founded on. The group hosts the SA Hip Hop Awards yearly to show appreciation to the community, but this year they've also embarked on the project of curating a SA hip hop museum. At the heart of it all is Osmic.
43. K.O
Rapper, Entrepreneur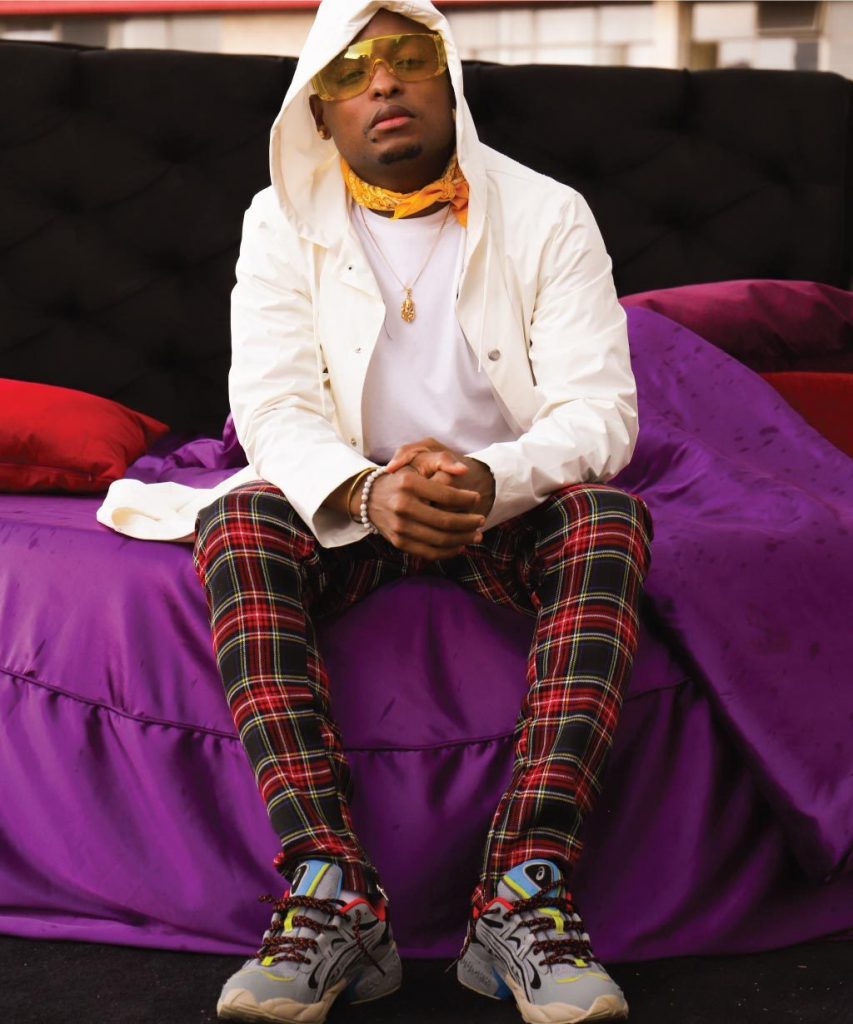 He took a hiatus from the game but returned with a new album, a viral hit, and a clothing label to boot. K.O has no plans of slowing down any time soon and his work rate this year proved it. With the 14 year experience in the industry providing the necessary guidance on how to navigate the game, the veteran has had one of the best comebacks this year.
42. Kyeezi
Radio Broadcaster, Event MC, Hip Hop Enthusiast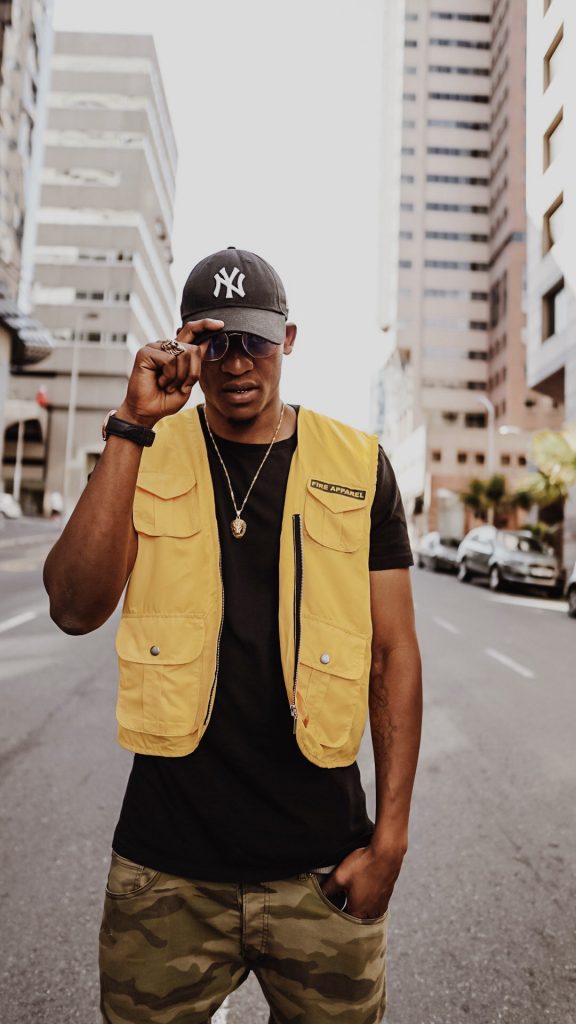 A name synonymous with hip hop in Cape Town, Kyeezi has been a long-time radio host and DJ. In 2019 "The Tall Wonder" took over the drive time slot on the city's Good Hope FM, in addition to hosting the Top 40 chart on MetroFM on Saturday mornings. His passion for all things hip hop and urban culture related, he's becoming a household name and a trusted voice in SA's creative landscape.
41. La Flame
Rapper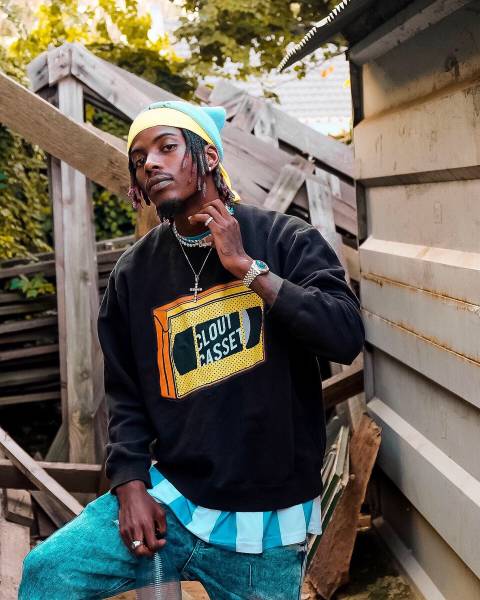 La Flame gave us debut album this year and was rewarded for it with two wins at the SA Hip Hop Awards. Not entirely a new edition to the hip hop landscape, he's put in a lot of work to further his brand to date and has gained a cult following for it. As the Candyman continues to dish out his personal brand of sweet stuff, SA hip hop is the better for it.
40. Moshe Ndiki
Broadcaster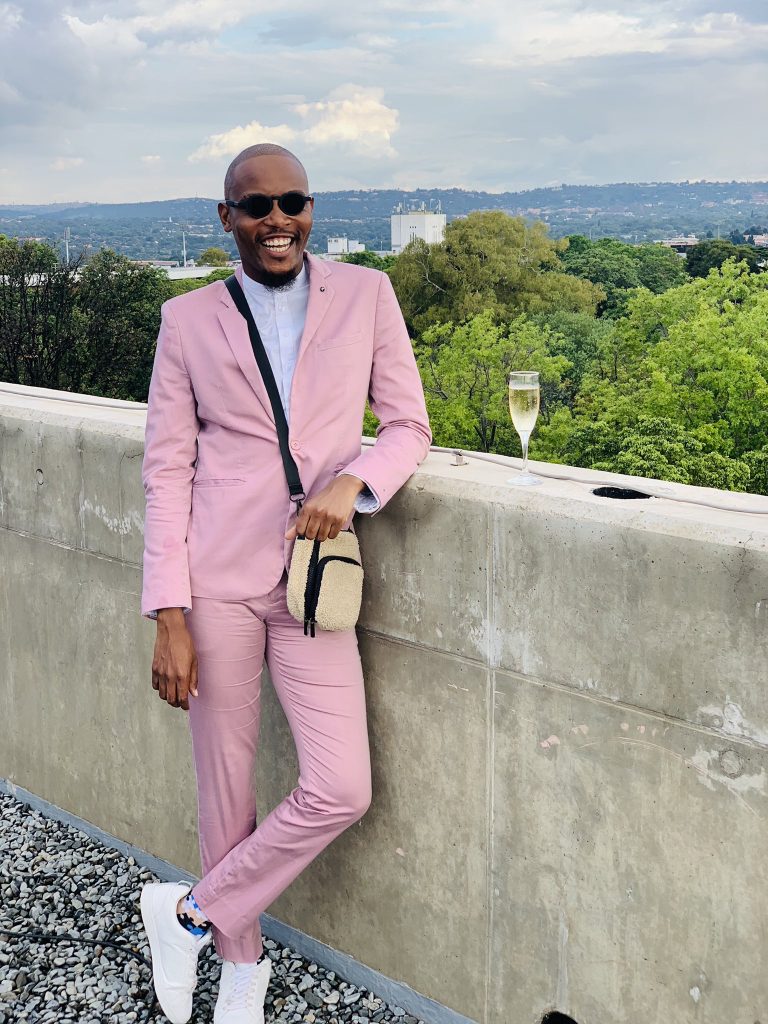 The funniest guy on the internet is how one could describe Moshe Ndiki. His start on YouTube to his career today is exemplary of his drive and dedication. While landing brand deals like his collaboration with Telkom, he shared his acting chops on The Queen, and maintained his entertaining ways as the host of different shows on Moja TV. His visibility and reach in 2019 alone made him recognizable to all and his comic antics viral internet moments.
39. Noxolo Mafu
Deputy Editor, Cosmopolitan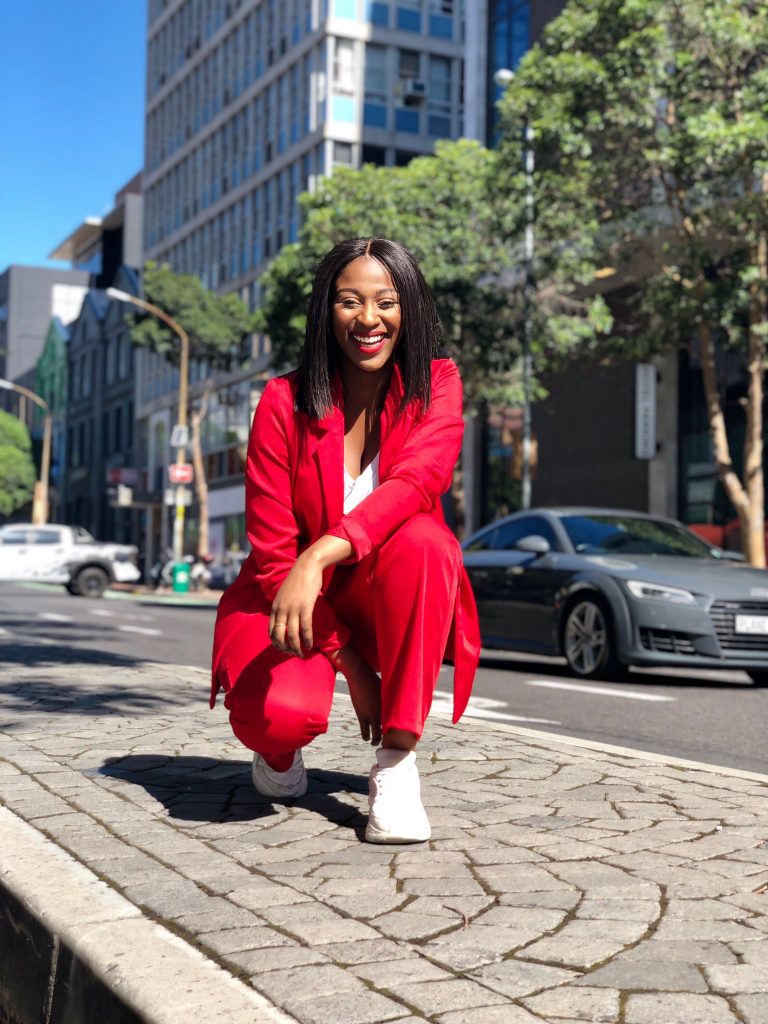 Before she became Deputy Editor of Cosmopolitan SA, she was the Deputy Editor of Huffington Post. Taking up the baton at the monthly women's mag meant shaping what a fun and fearless woman should be, and she's executed incredibly. Her unique voice in the landscape is appreciated and valued.
38. Hayden Manuel
Sportstyle Marketing Manager, PUMA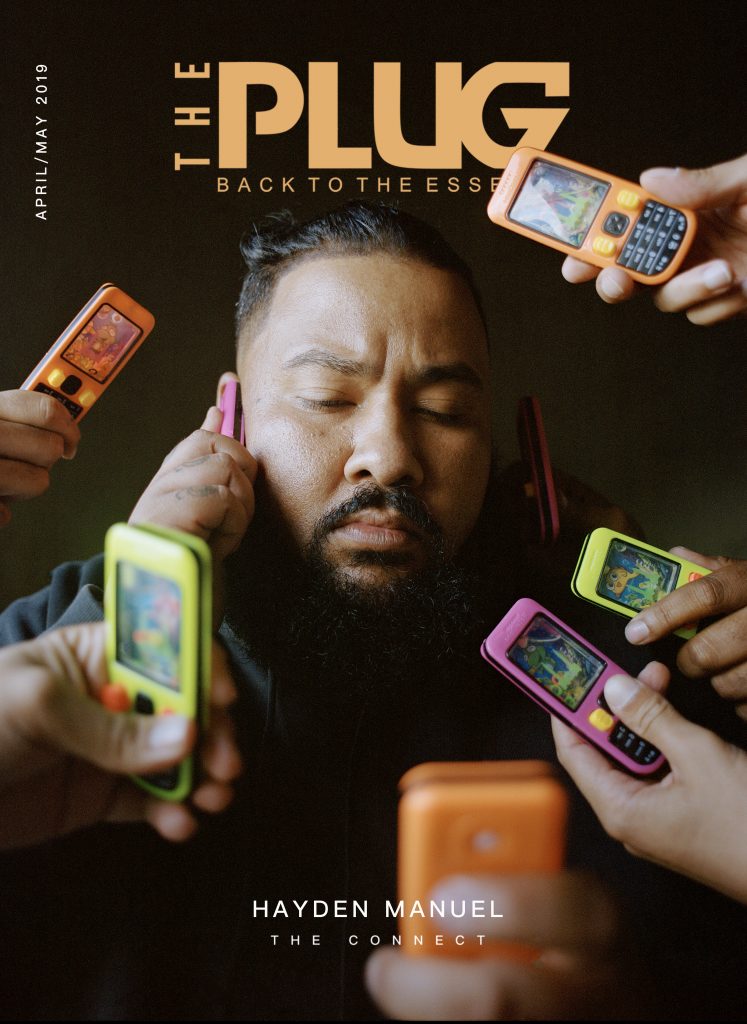 As the Sportstyle Marketing Manager for PUMA, Hayden is in the business of curating cool. He's been a sneakerhead for decades and has taken his natural love for urban culture and fashion and carved a career path that none have been able to emulate. The real "plug" in SA urban culture, Hayden has worked with talents like Nomzamo Mbatha and Nasty C and built an ecosystem of influence.
37. Legend Manqele
Publisher, Entrepreneur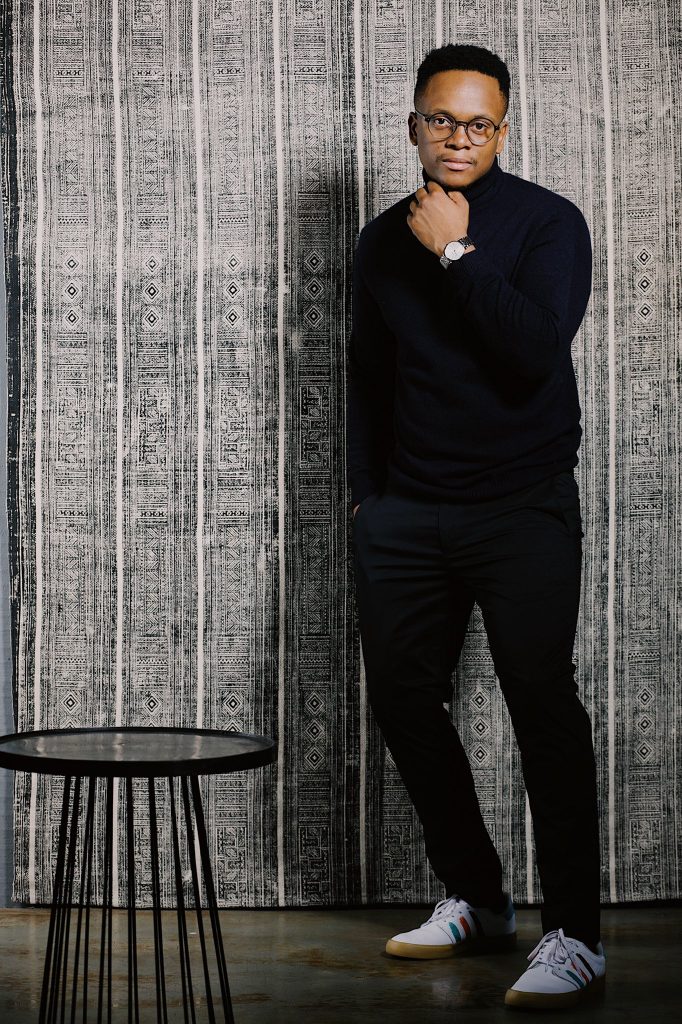 South African celebrity reality television is a genre of tv watching that contributes to pop culture in the most viral of ways. Being Bonang and Living The Dream with Somizi make for cultural moments in South Africa that are only bolstered by Legend's ability to bring the lives of the stars to our televisions. In addition, his work on TheBar gives the acting world another place to be seen with spectacular visuals to boot.
36. Katlego Malatji & Neo Moela
Festival Directors, Events Curators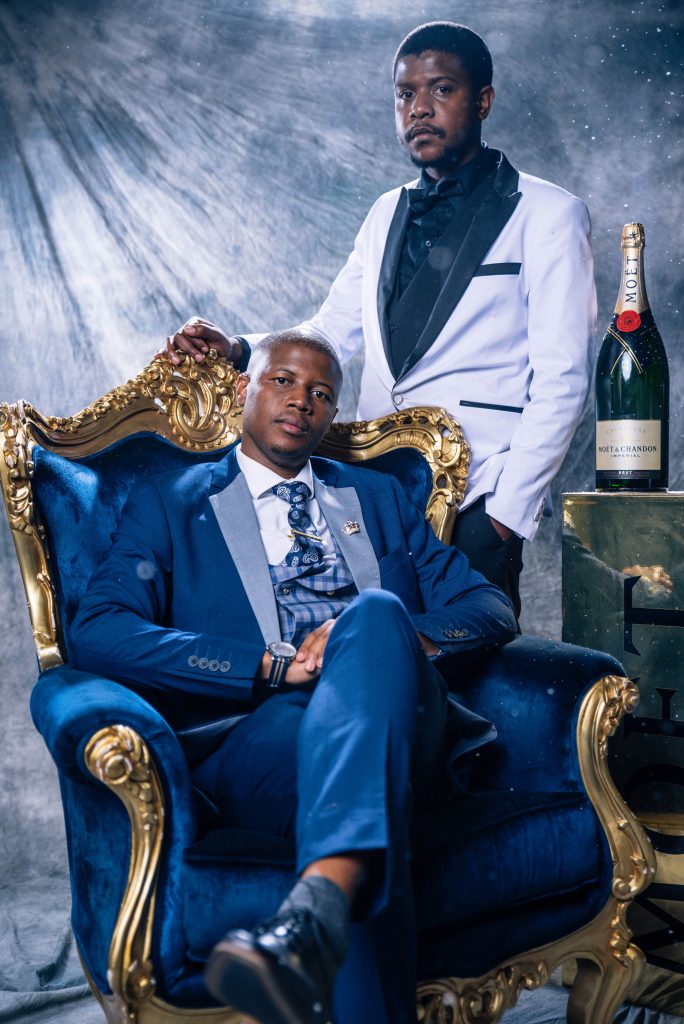 When was the last time you heard of Tshwanefontein tickets selling out in over 20 minutes? You can't remember because the nature of the entertainment and event beast that Katlego Malatji and Neo Moela have created means that consumers are clamouring for the experiences they carve up. Young OG's of the city, they've put it on the map with Homecoming Events, and cater to entertainment as only Pretoria knows how.
35. Until Until
Events Agency, Culture Shifters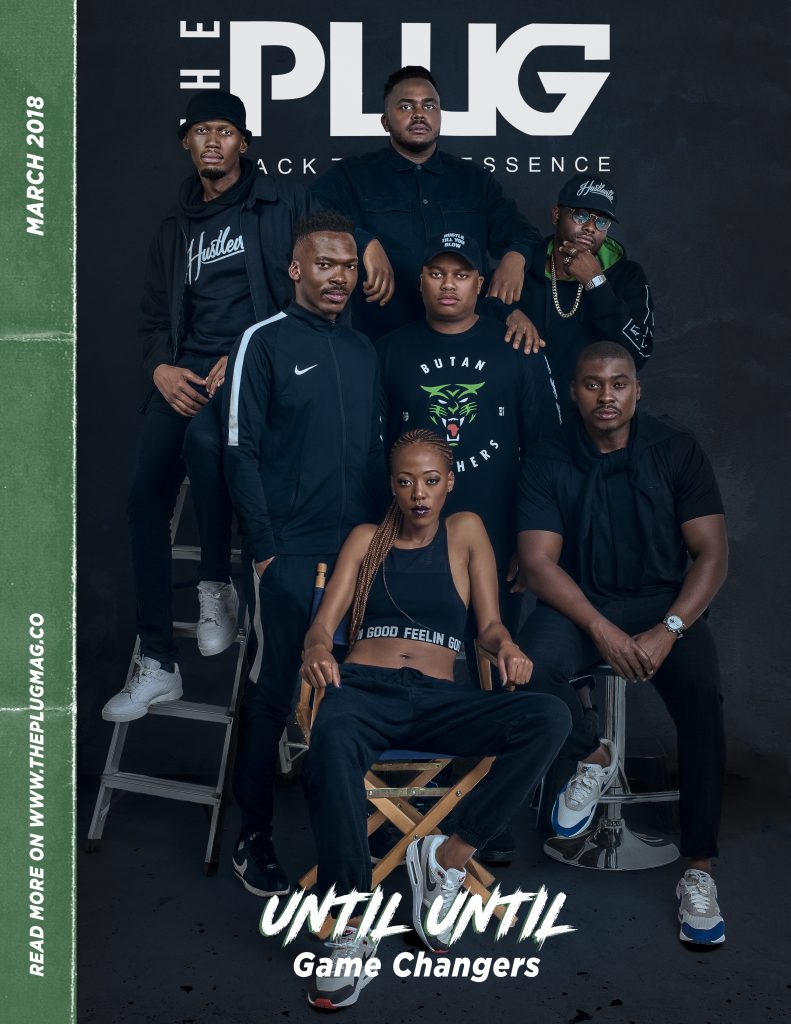 Until Until has kept steady growth over the years and their patrons have only further added to the sense of community and family they bring to South African groove. From events like Genesis All Black and Sunday Roast, the Until Until group has maintained their spot as one of the best grooves in Johannesburg. Each event feels exclusive and every Until Until member feels like the cool cousin you see out, this energy translates to the groover's experience, making their brand of work even more impactful.
34. Samthing Soweto
Musician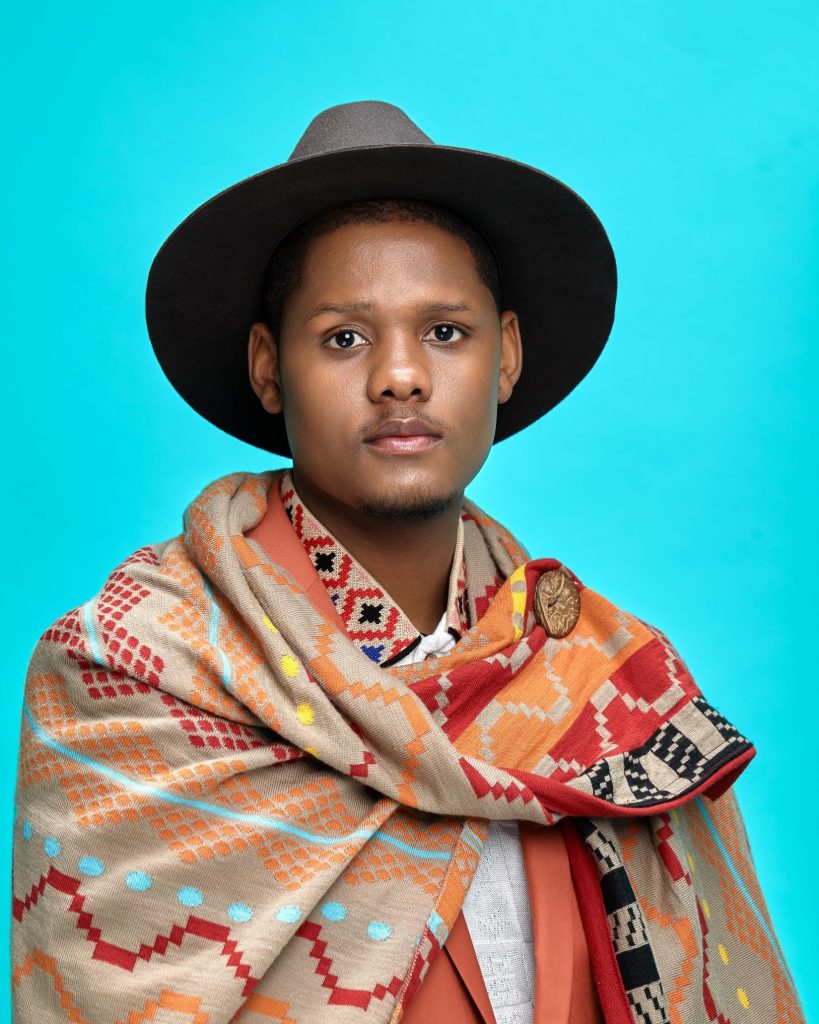 He broke the SA Apple Music record for the number of users pre-adding his new album Isiphithiphithi to their libraries. He was also the first local musician to have a number one single and album simultaneously on the music streaming service. Samthing Soweto has had an incredible year filled with incredible music. Teaming up with Kabza for an amapiano feel to the album – as opposed to the jazzy sounds he was known for – the artist has given us hit after hit this year and is loved by SA for it.
33. Moozlie
TV Host, Rapper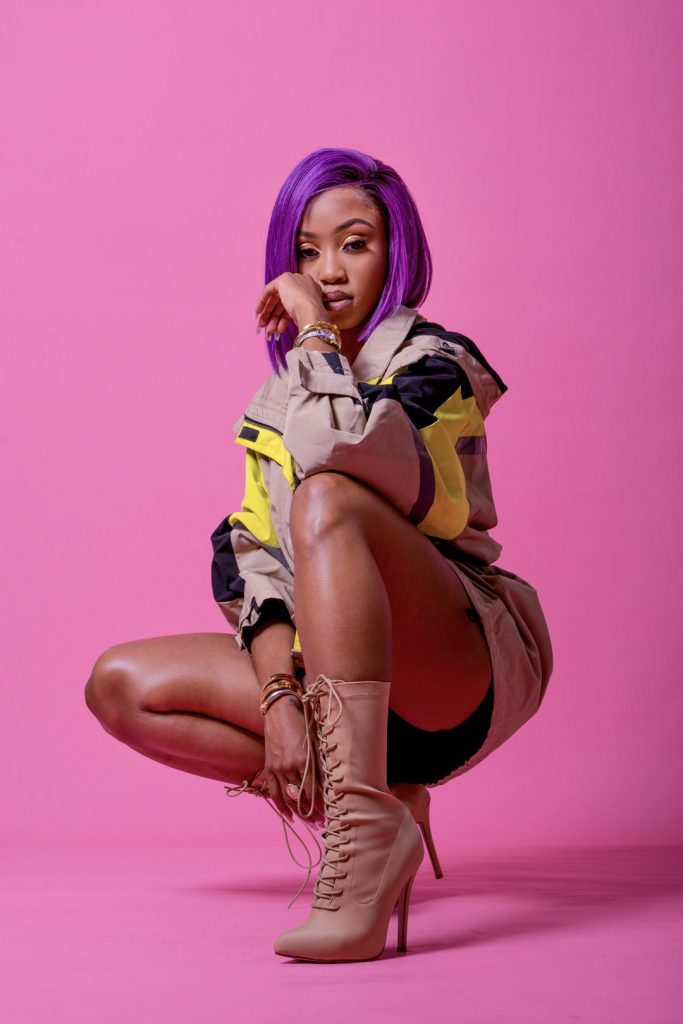 On top of her musical stylings, Moozlie's fashion sense has made her a beloved in the music and entertainment industries. Never one to shy away from a lewk, Moozlie serves with every image, all the while experimenting with color, texture, and cuts. Not long after being voted the Most Stylish Performing Artist at the SA Style Awards, Moozlie also teamed up with Silva Lux for a new collection of shoes!
32. PH
DJ of the Year, Mix Maestro, Broadcaster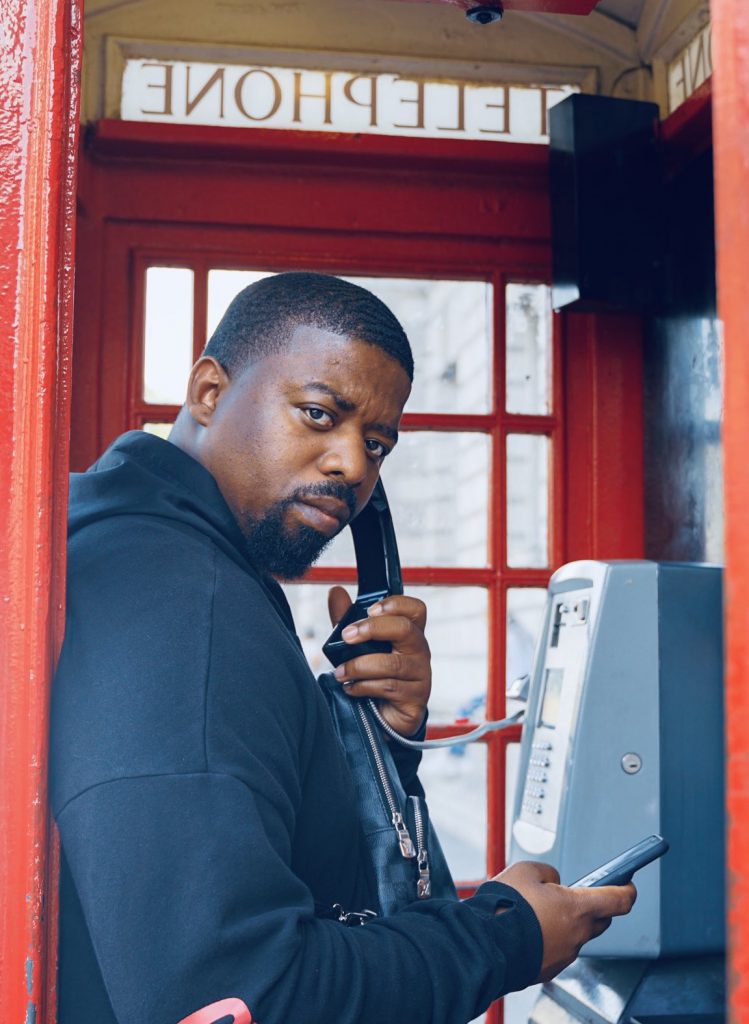 He's the SA Hip Hop Awards DJ of the Year and it's an accolade that is well-deserved. PH has a grueling schedule but he caters to every corner of South Africa with his performance schedule, all for the love of hip hop. He recently broke a world record with Shimza with a 72 hour back-to-back DJ set, represented SA at Sway in the Morning earlier this year, not to mention his weekly show on MetroFM every Saturday. Did we mention that he also released his own music this year? Definitely one of SA's best.
31. Moonchild Sanelly
Musician
Moonchild Sanelly's "WOZA" is one of the most recognizable elements of sound in the gqom/house soundscape. Her brand of carefree black girl is sex-positive, lyrically adept, and fun spirited. She decentralizes the concept of "cookie cutter" musicians in the industry and sets her own tone with every media appearance she makes. This year, Moonchild took her influence even further when she contributed as a recording artist for The Lion King's soundtrack on a song called "MY POWER."
30. Laduma Ngxokolo
Fashion Designer, Entrepreneur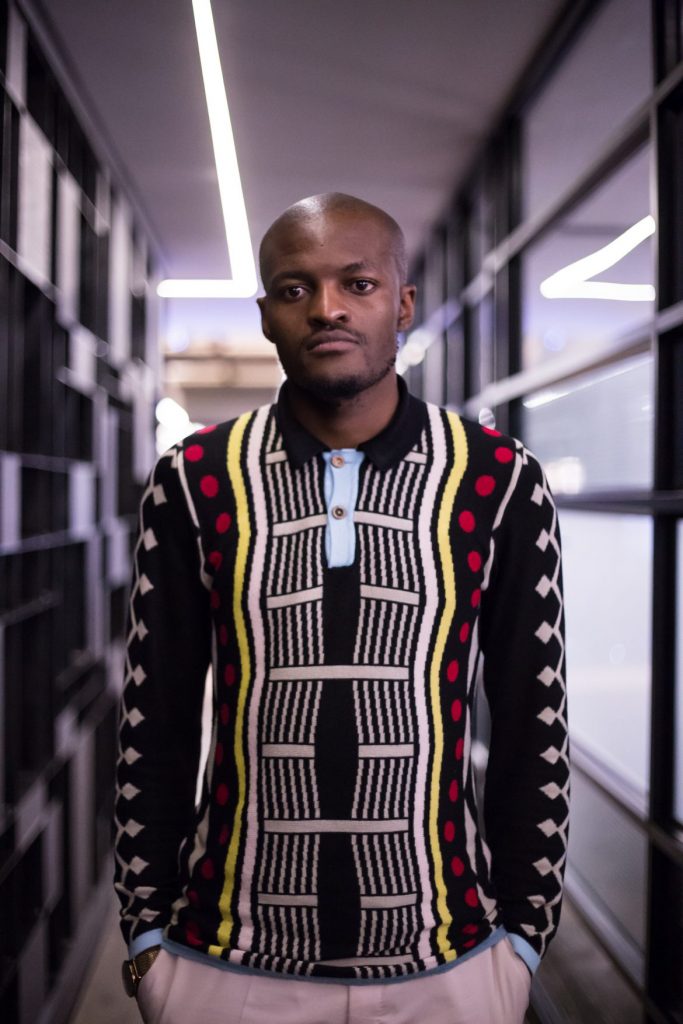 Laduma's Maxhosa has brought South African fashion to international attention for years and 2019 was no different. His work has greatly contributed to the perception of African wear as luxury wear, more than just the caricaturization of Afro-garb to the Western world. This year, he went a step further by debuting at New York Fashion Week then stepped his game up a notch with the debut of his storefront at the Mall Of Africa.
29. DBN Gogo
DJ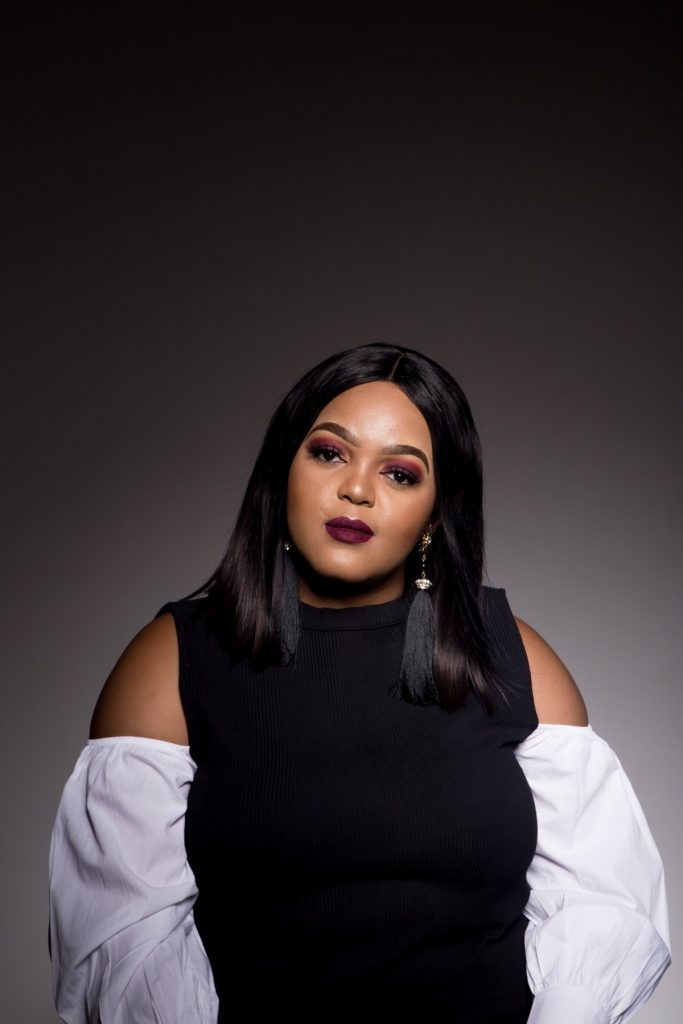 Entering the amapiano/gqom DJ space as a woman is no small exercise, but DBN Gogo made her foray into music seem effortless. From the powerful sets she's played across the country and her consistent brand communication to the public, she became an easily recognizable prominent player in what is often a "boys club." Her presence and skill in the entertainment industry as a DJ makes hers an inspiring story.
28. Busiswa
Musician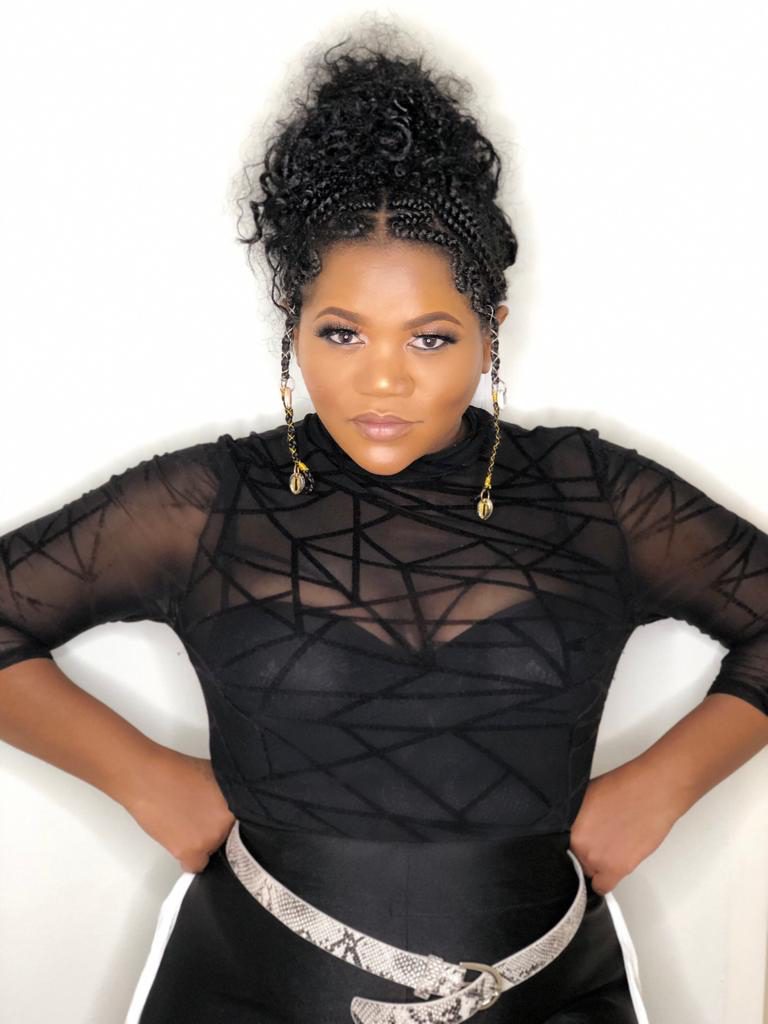 A gqom track sounds almost incomplete without a Busiswa vocal. This powerhouse not only had a solid catalogue of work to her name locally, but contributed to the Lion King soundtrack, executive produced Beyonce. Making CNN's Biggest Music Stars list for 2019, Busiswa has also released a documentary style film of her life story, which premiered at the Africa Rising International Film Festival.
27. Asanda Sizani
Former Editor in Chief of Glamour SA, Entrepreneur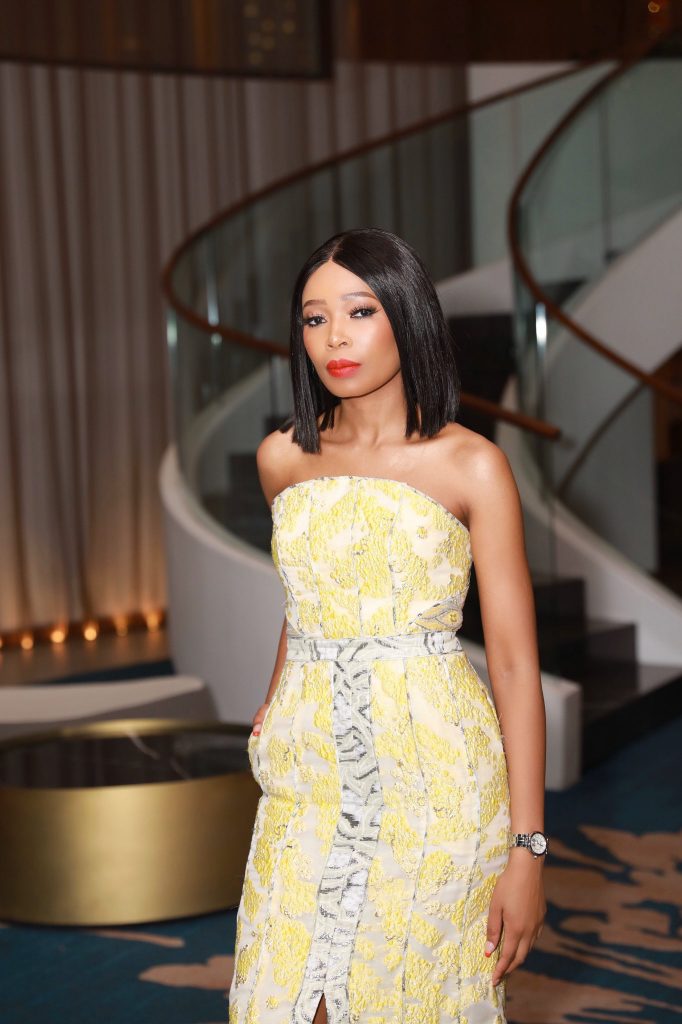 Announced as the youngest and first black editor of Glamour Magazine in 2018, Asanda heralded in the #BrandNewGlamour era. After nearly two years at the helm, she has departed from the publication but not without giving us providing us with a few moments in SA pop culture history as only she could.
26. Kwesta
Rapper, Entrepreneur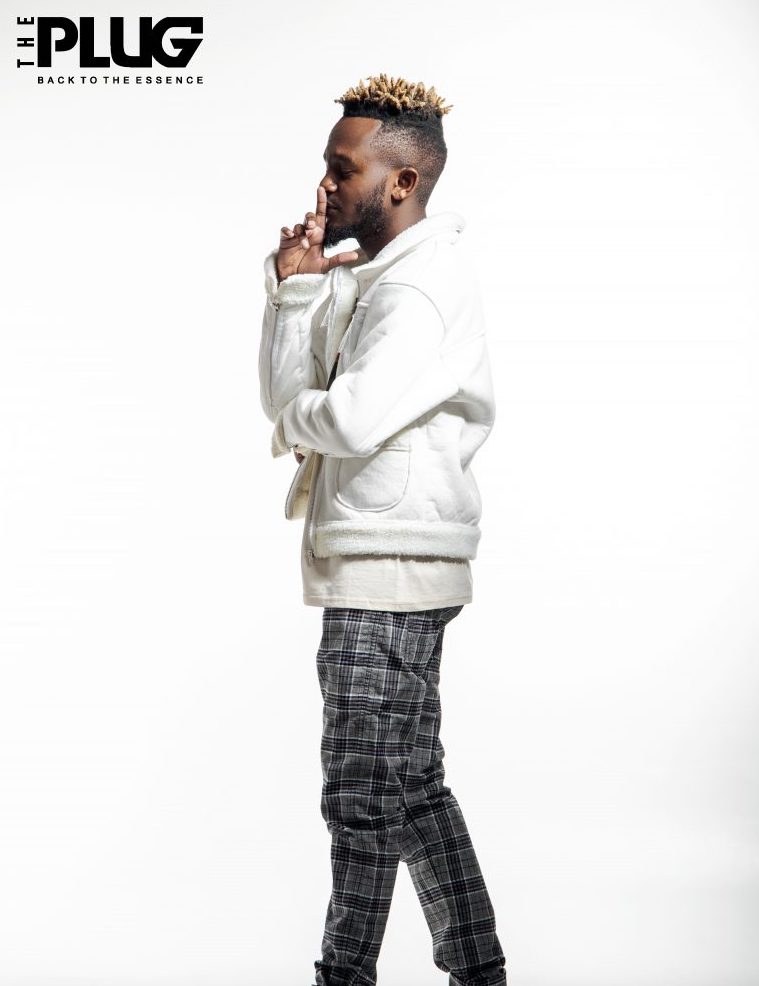 Even though he hasn't released a full length project in a few years, Kwesta's work rate hasn't slacked one bit. Apart from lending his signature gravelly voice to a host of features, he's collaborated with Rick Ross and Rich Homie Quan in his latest single releases. The part owner of Raplyf Records, the label hosts its annual 3 Day Spring Break Music Festival and Umshubelo Music Festival to boot.
25. Sarah Langa
Fashion & Lifestyle Blogger, Brand Influencer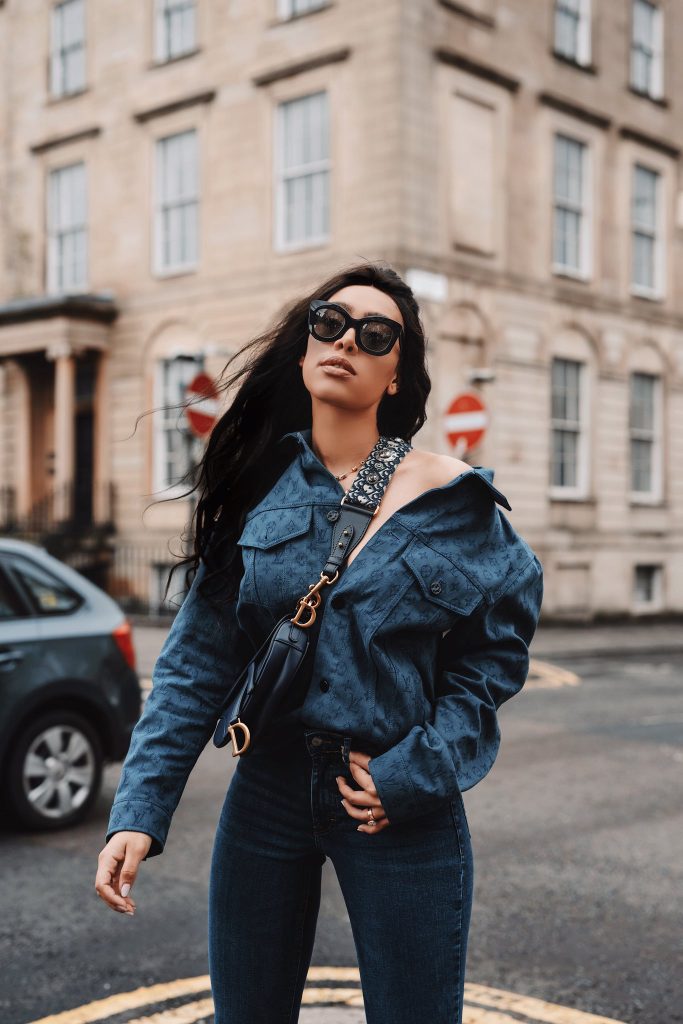 She's a fashionista per excellence and a trendsetter. Sarah Langa has given us incredible content over the years and this one has been no different. Harnessing the power of social media to grow her influence, her brand is one of luxury and opulence. This past year she's collaborated with Haig Club, Clark & Sons, Tresemme, and more.
24. Nomzamo Mbatha
Actress, Activist, Entrepreneur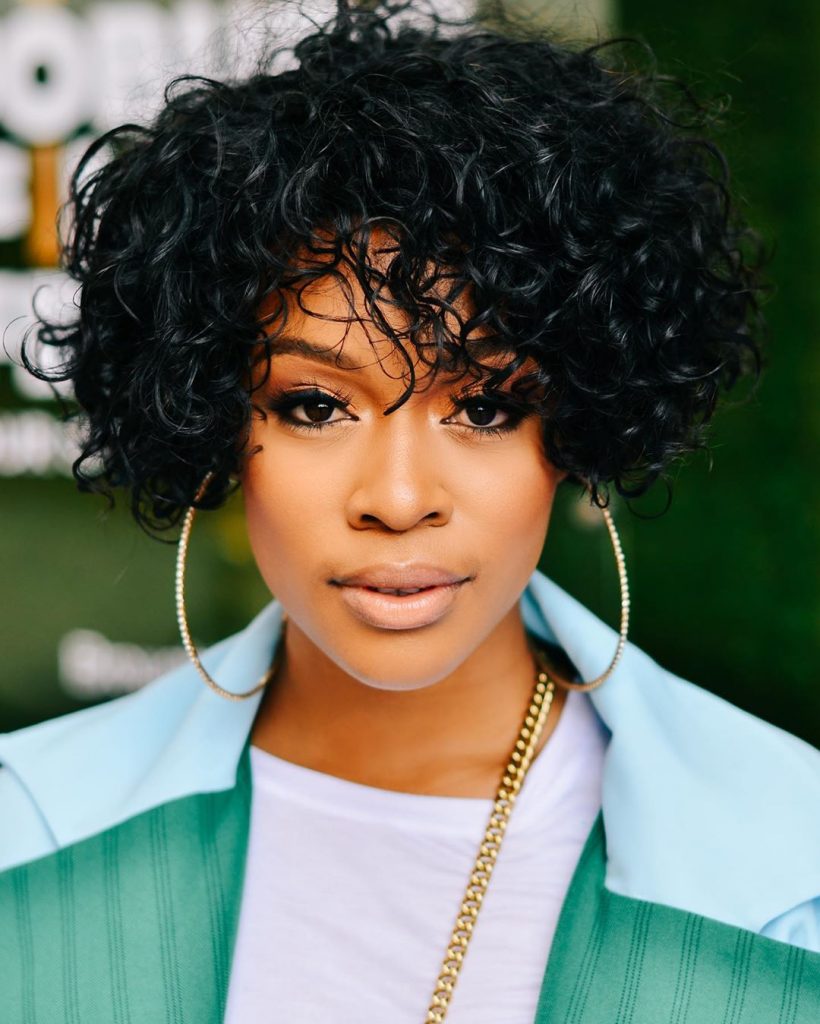 As the face of PUMA, Audi, and Neutrogena we can only expect excellence from Nomzamo Mbatha. However, she certainly went above and beyond the call in 2019. Her acting career has seen her occupy a prime spot on one South Africa's leading dramas, Isibaya, as well as taking her acting chops to Coming 2 America. In addition to her work on screen 2019 saw her take on the role of UNHCR goodwill ambassador which furthered her activist work.
23. A-Reece
Rapper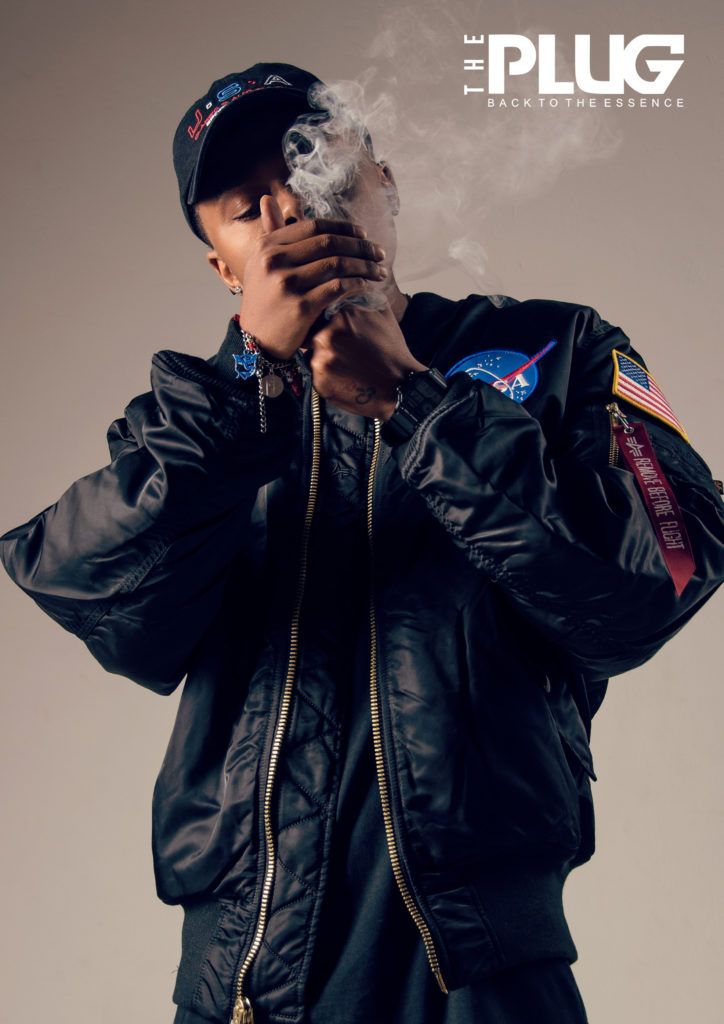 A-Reece's decision to go the route of independent artistry has had its ups an downs but he is still one of the most influential artists in SA. Demonstrating it by being one of the most sought after performers on artist lineups, the crowd reaction to his CottonFest appearance will go down as one of the more memorable moments of the year. Releasing a project with Mashbeatz this year – Reece Effect – and an few singles, the rapper has amassed an incredible cult following.
22. DJ Zinhle
DJ, Entrepreneur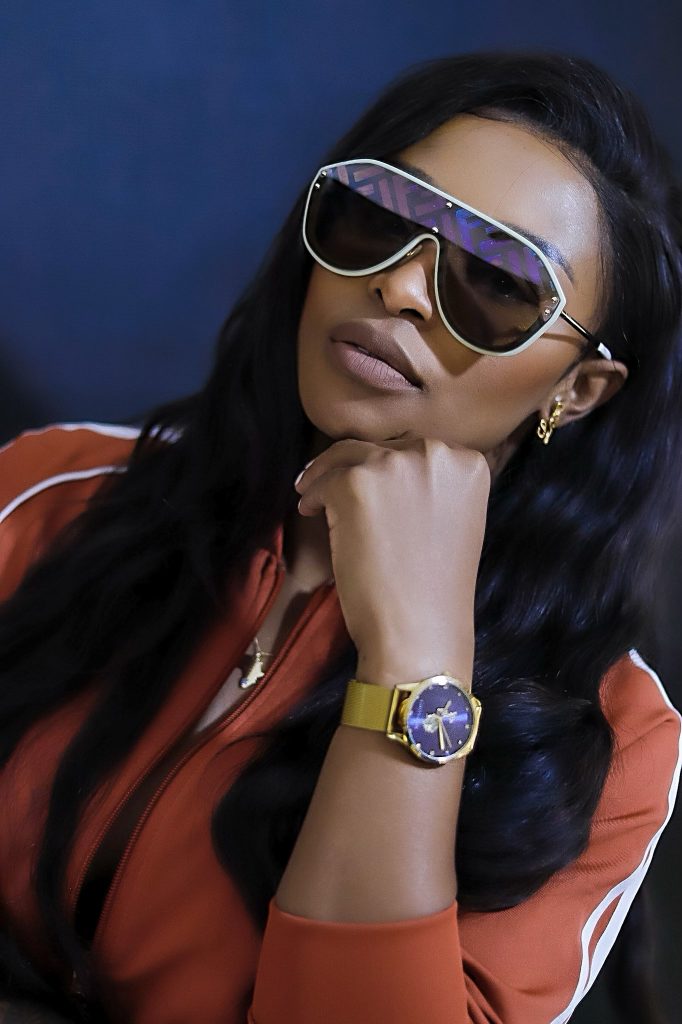 One of SA's most beloved DJs, she released her hit "Umlilo" this year which garnered 5 million streams in the first three months of its release. Announced as the Number 1 Female DJ in Africa by DjaneTop, she also furthered the growth of her Era watch brand by collaborating with American Swiss for its distribution. Zinhle also launched a new furniture line – Jiyane Atelier – in a move that demonstrated the powerhouse's business savvy.
21. Anatii
Musician, Producer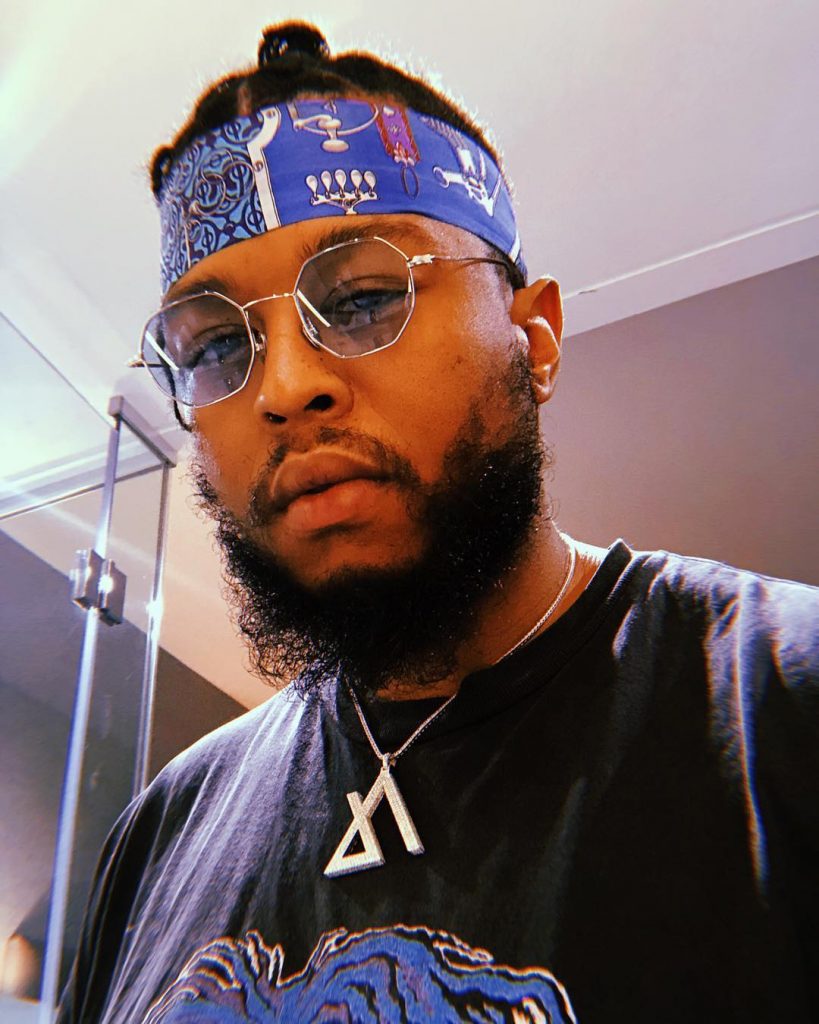 Anatii is one of the few artists who has shown time and time again that consistency and internationality only strengthen a musician's work. His brand of production has reached the world a million spins over through just one collaboration this year, his work for Beyonce's "Brown Skin Girl." While he hasn't necessarily been aligned with any particular brand this year, his accolades speak for themselves. From the SAMAs to the BET Soul Train Awards, Anatii has had the type of year any artist dreams of.
20. Maps Maponyane
Entrepreneur, Brand Influencer, Event MC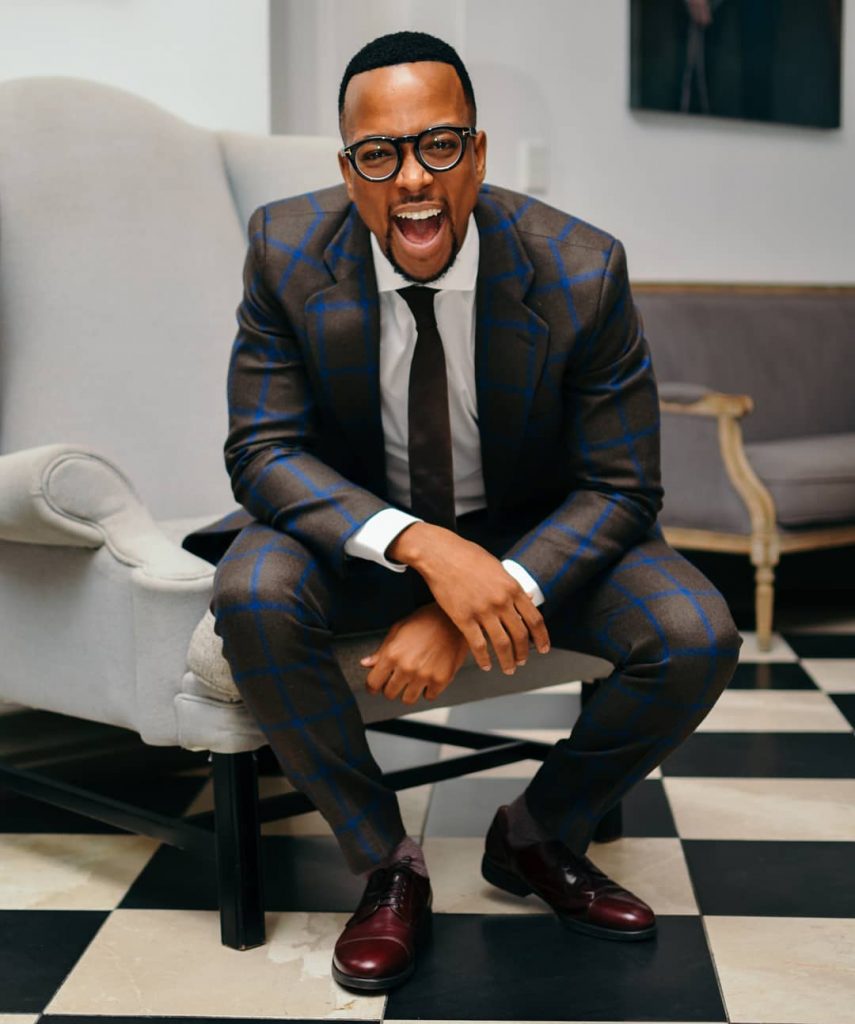 We usually say 'suns out, buns out,' but in 2019 Maps Maponyane gave us Buns Out rain or shine. His work in promotion of his new eatery has made him beloved by Twitter users. In addition to his business ventures, he served as Editor At Large of Sawubona Magazine this year. As an entertainer who doesn't grace the screen regularly, he's consistently kept his name in the public's favor.
19. Mihlali Ndamase
YouTuber, Brand Influencer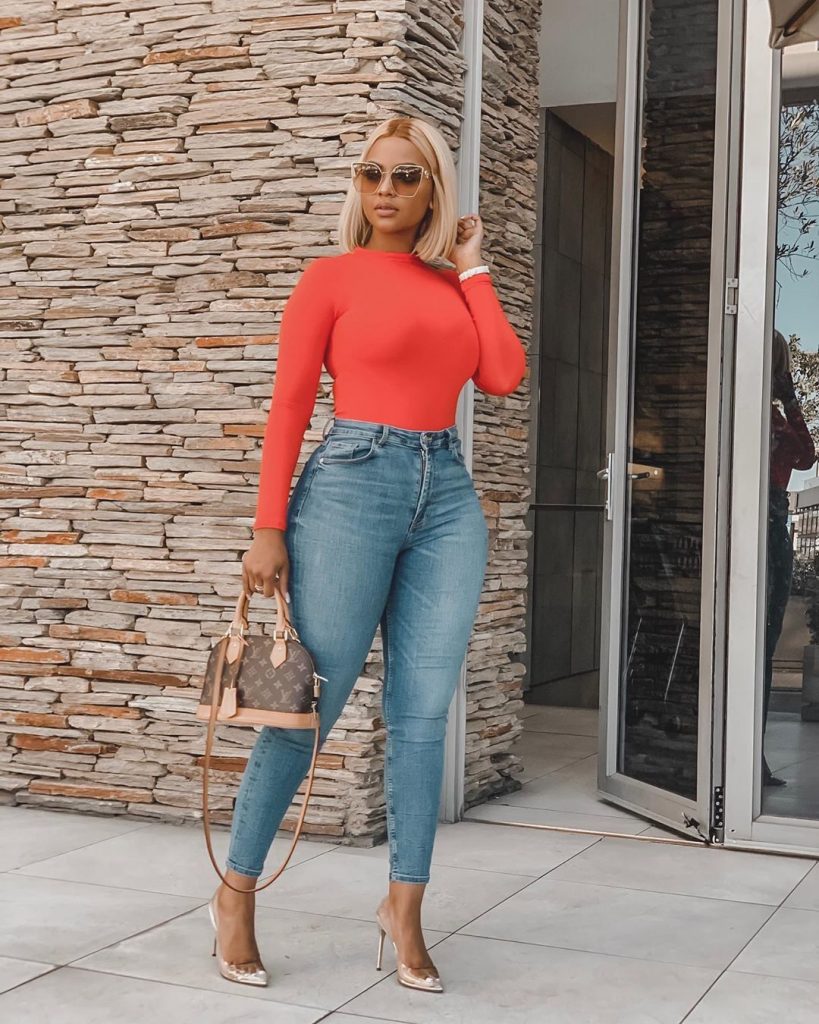 Arguably, one of the most influential YouTube creators in the South African digital space is Mihlali Ndamase. Her candor and good spirit translates over video, making her "hey loves" greeting welcoming to all who watch her. Her posts are internet sensations, spark conversation and critical engagement, all the while keeping her a fond part of the daily social media user's day on the timeline.
18. Nadia Nakai
Rapper, Style Maven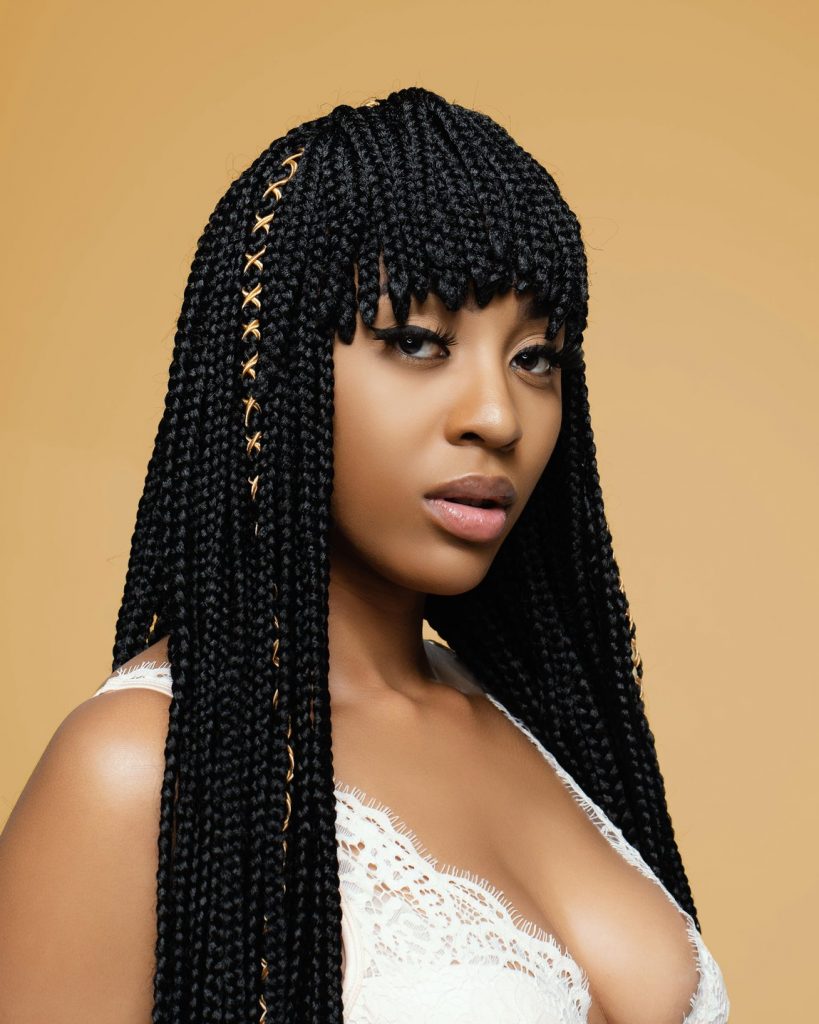 This "big body bitch with a rude lip," was moving and shaking all year. Releasing her debut album was the pseudo-icing on the cake, but her collaborations with Sportscene, Reebok, and Courvoisier advanced her reach far and wide. In addition to bagging AFRIMA awards and her first SA Hip Hop award she's debuted a documentary of her life's work to date, further contributing to the iconography of her brand.
17. Cassper Nyovest
Rapper, Music Mogul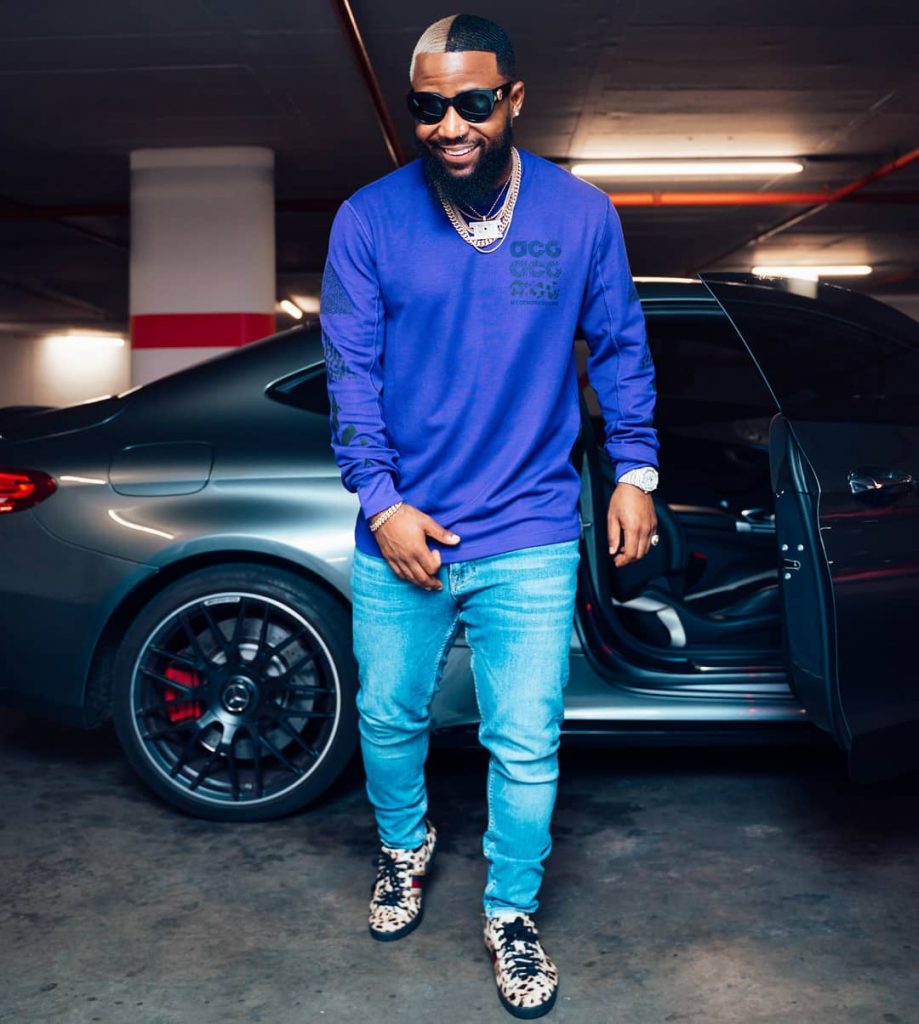 Abuthi Fill Up has had a stellar run in 2019. Aside from his annual Fill Up concert, he has maintained his relationship with Ciroc, galvanized support from the international community through his collaboration with Samsung, and his marketing run with Nescafe. While he hasn't released a new project, he has participated in various singles throughout the year, enough to make him even more beloved to the nation.
16. Yanga
Rapper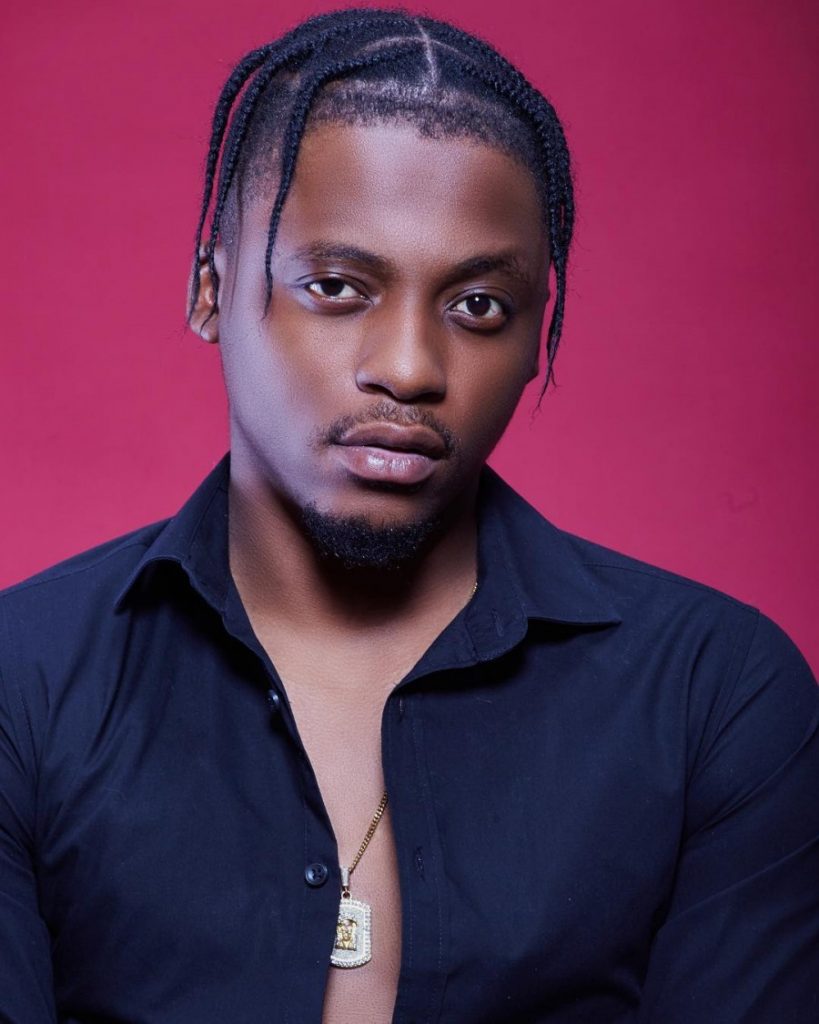 In an interview with Spoken Priestess, Yanga famously shared that there was no money to further his dreams, a video clip that quickly became part of South African colloquial quips. However, 2019 proved the total opposite as he debuted what he believed would be his last song, "uTatakho." The single's has since gone viral with the follow up remix equally as popular. The success can be credited to the fans of his that kept the song in rotation, and who have bolstered their support with the release of his EP, BAPS. Speaking to a market that hadn't been spoken to in this way before, Xhosa rap now has a very definitive face.
15. Nelson Makamo
Fine Artist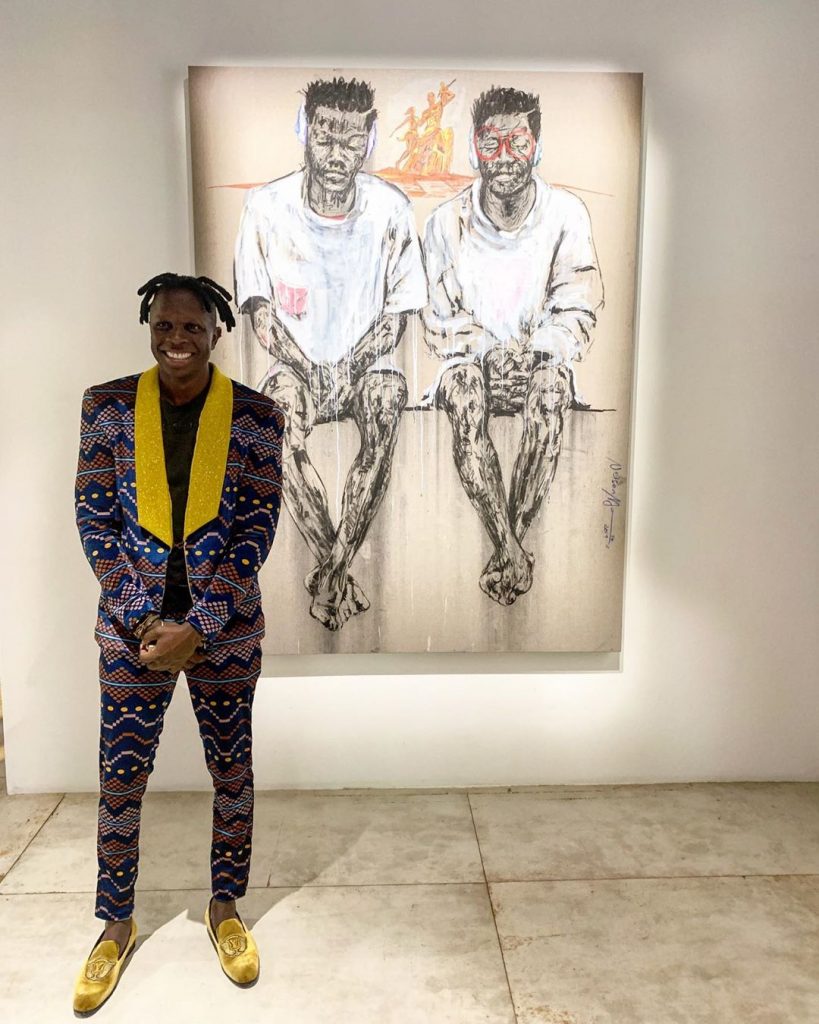 Nelson Makamo had steadily been cementing his place in the art world but this year saw one of his pieces make the cover of Time Magazine. With the title of the issue being The Art of Optimism, Makamo has made a deliberate effort in his depiction of African children, one that inspires beauty and creates a dialogue on global representation. With his first solo exhibition in Paris selling out not long thereafter, we'd like to think his vision is coming to life.
14. Shane Eagle
Rapper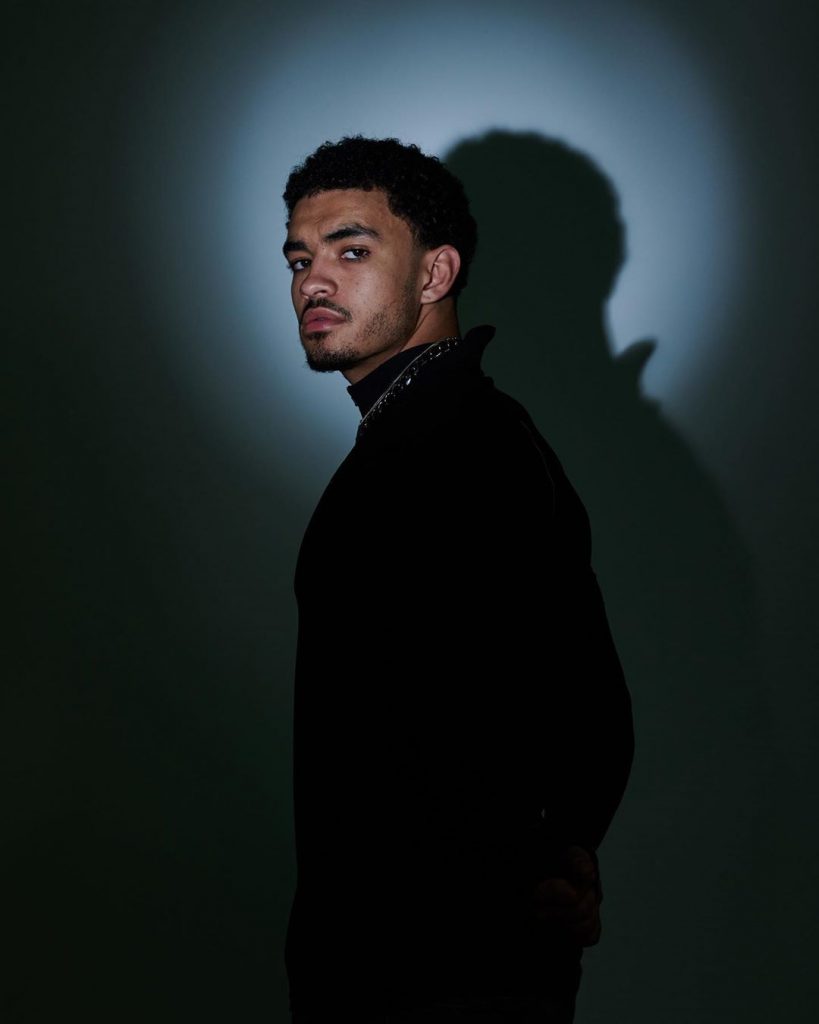 Shane Eagle is an artist that exists to prove what purposeful brand communication and consistency can yield for a South African artist. This year, he took his act on the road with Dreamville for the European leg of Bas' tour, dropped a mixtape with marketing in New York's Times Square, and collaborated with brands like Ellesse. Every move was calculated and communicated intentionally. His reach taken to markets where he didn't initially have a large footprint, yet upon his return to South Africa, his sound was well-received.
13. Thebe Magugu
Fashion Designer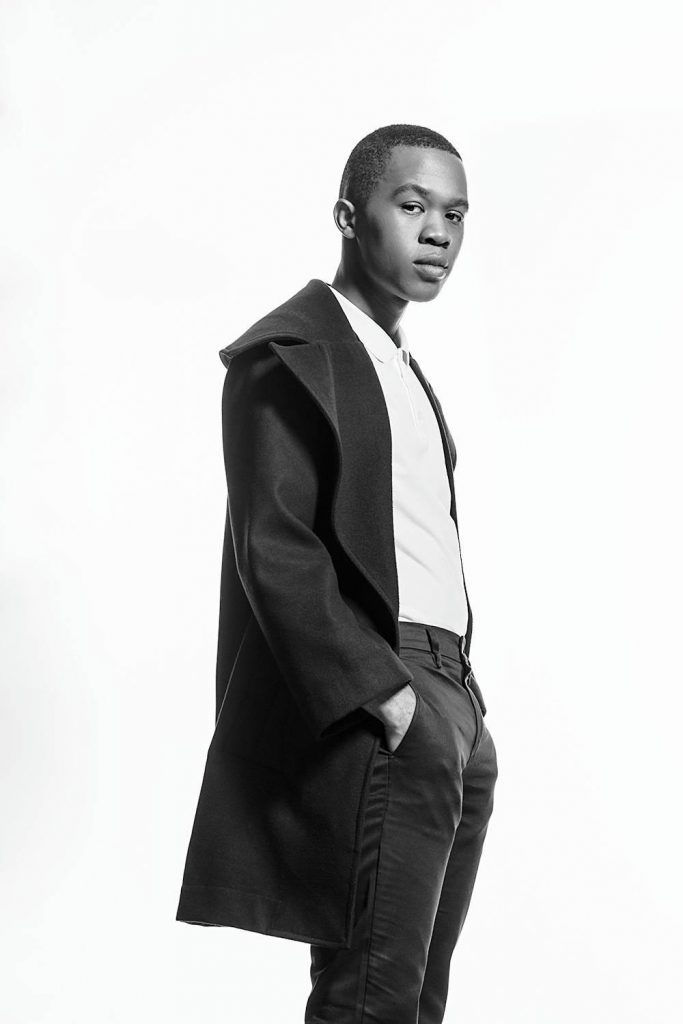 Thebe Magugu made history this year as the first African designer to be awarded the LVMH Prize. A LISOF graduate, Magugu is now part of a year long mentorship programme with the French luxury conglomerate. He also won the overall award for curation and fashion content at the International Fashion Showcase this year, taking South African clothing design to new heights.
12. Riky Rick
Rapper, Festival Director, Entrepreneur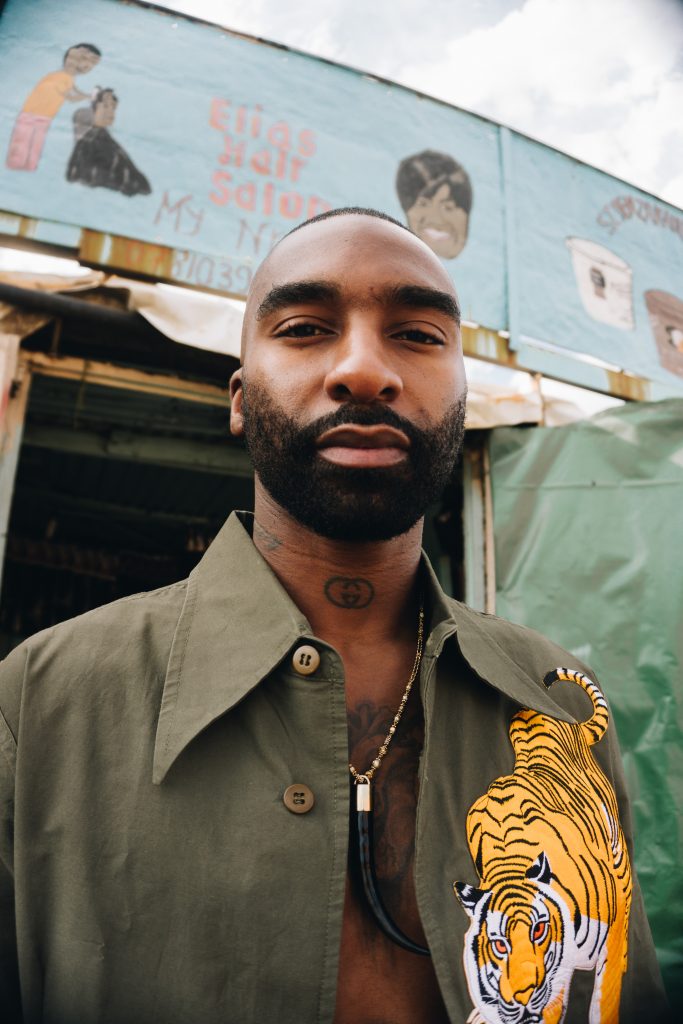 King Kotini's longevity in South Africa's music industry is accolade enough, however, this 2019, his impact can arguably be accredited to his role as the patron saint of the New Wave. While he has not released a new body of work, there isn't a moment where Riky Rick is not active in the entertainment scene. The launch of Cotton Fest took the musician to greater heights this year as he curated the most youth-oriented show of the year. Assisting in the careers of artists like Costa Titch, Money Badoo, Lucasraps and more has made Riky a pseudo-godfather the new crop of artists on the come up. Brand collaborations with Remy Martin further uplifted his profile and the debut of his Legends Barbershop franchise have centred him in every aspect of music and lifestyle spaces.
11. Rich Mnisi
Fashion Designer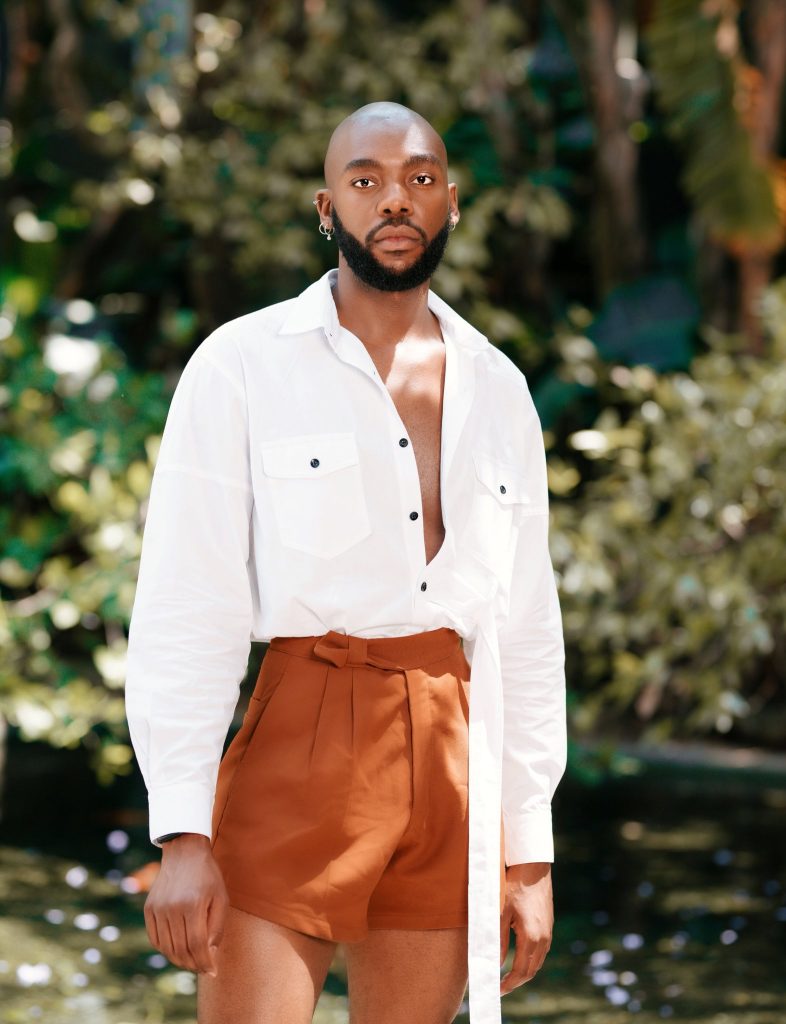 "2 million" became the expression to describe Rich Mnisi thanks to longtime friend and collaborator, Bonang Matheba. Using it as a platform for celebration, he's launched "2 Million Icons", which recognises the next generation of thought leaders and icons. From collaborations with Coca Cola to exhibiting his latest collection at the ESSENCE Fashion House NYC, and having his designs form part of Beyonce's Global Citizen style collection, he's had a run to write home about!
10. Boity
Rapper, Entrepreneur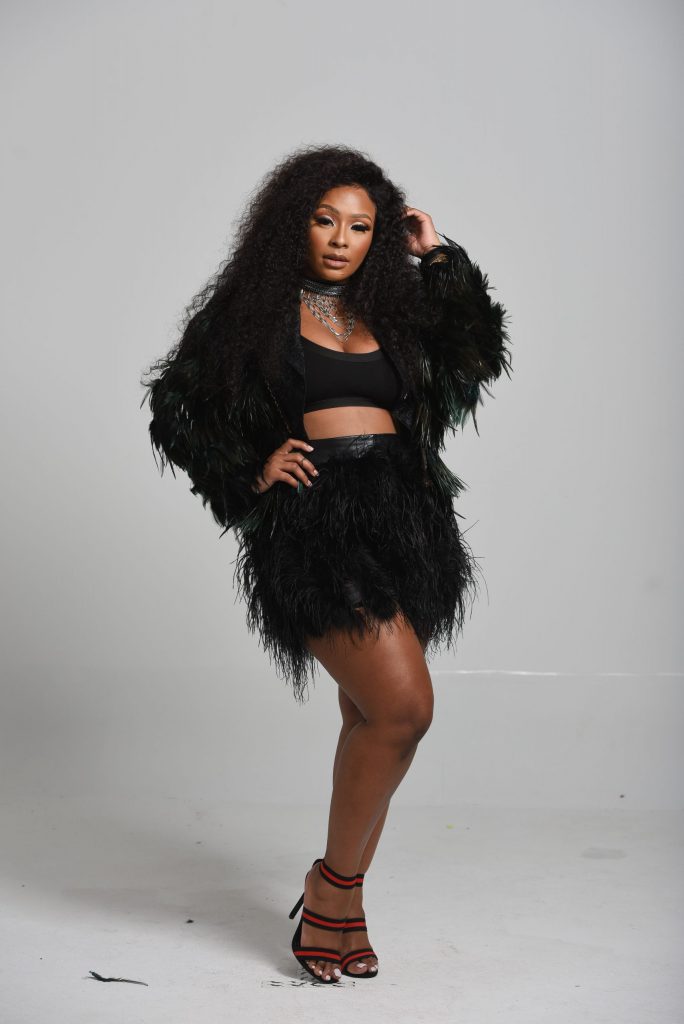 Boity began her career in front of the camera as a presenter and as 2019 has drawn to a close, her work as a rapper is irrefutable. After her breakout 2018 single "Wuz Dat," Boity has not stopped delivering powerful verses on tracks of her own and others. She's solidified her place in SA's music industry, all the while collaborating with brands like Coca-Cola and KFC, sharing international travel content, and supporting those in need.
9. Zozibini Tunzi
Queen of the Universe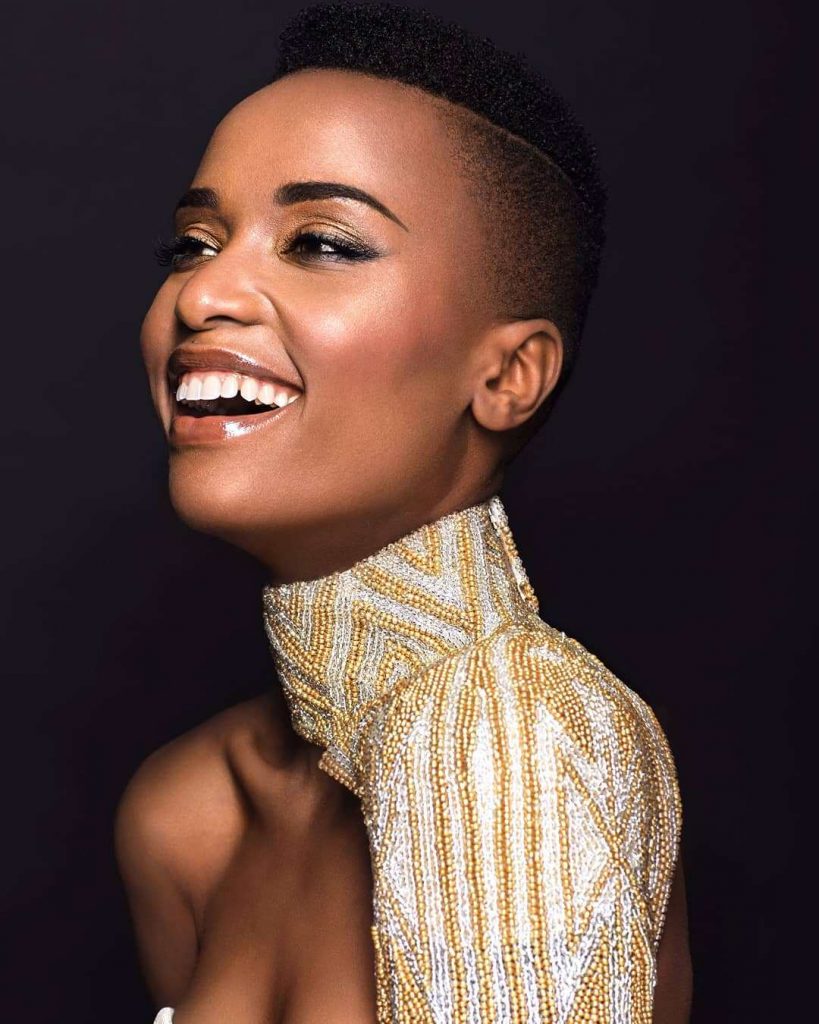 In a world where beauty pageantry seemingly pivoted on patriarchal ideals, Zozibini Tunzi came through and turned that on its head. Winning the Miss SA pageant in August, she scooped the title of Miss Universe in December. Hailing from rural Tsolo in the Eastern Cape, Zozi is advocating for women's rights on an international stage and redefining beauty standards for black women by staying true to herself.
8. DJ Maphorisa & Kabza de Small
Musicians, Producers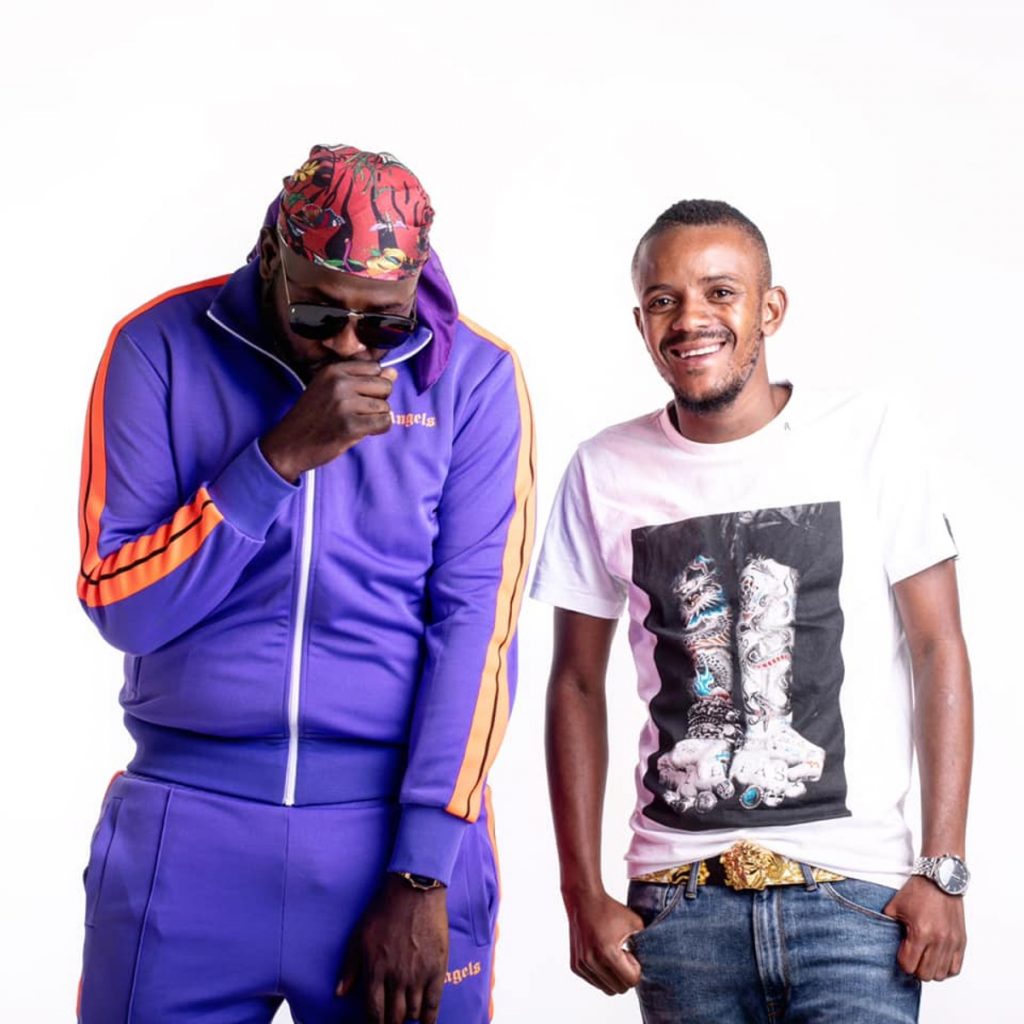 There has never been a DJ to do what Maphorisa has done for South African music. From the days of contributing to Drake's album to his contributions to amapiano, he has kept his finger on the pulse of what keeps the country rocking. Working with Kabza De Small this year as the Scorpion Kings, they have kept SA on the dancefloors to the point where any given amapiano set must include one of their singles. Releasing three projects in six months, the duo have a work ethic that is second to none.
7. Karabo Poppy
Illustrator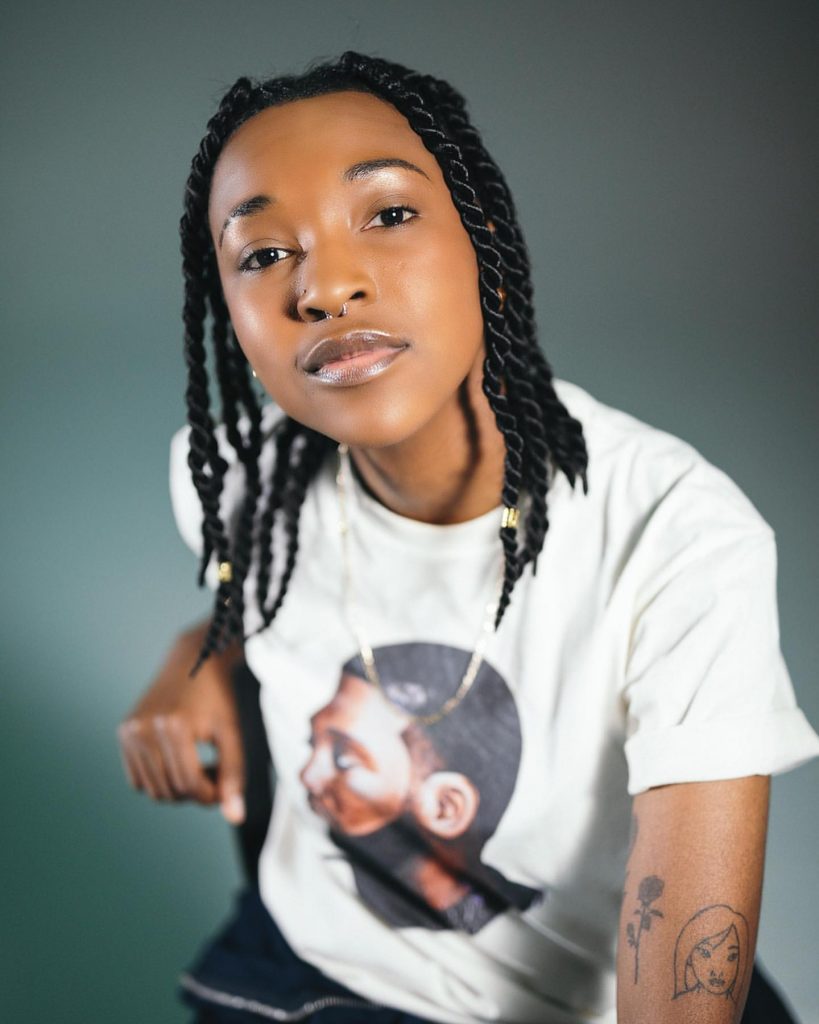 Karabo Moletsane has become the poster child of illustration in SA. The artist has a host of brand partnerships and collaborations to boast of this year – Ponds, Netflix, Converse, Coca Cola (the billboard for the campaign was displayed in Times Square), and a mural for the Utah Jazz basketball team. By far the biggest of these has to be when Nike collaborated with her as the first SA artist to team up with the brand for her own Nike by You Air Force 1 collection of sneakers. Selling out in SA in one day and worldwide in 4 days, she has definitely taken Africa to the world in a unique way.
6. YoungstaCPT
Rapper, Entrepreneur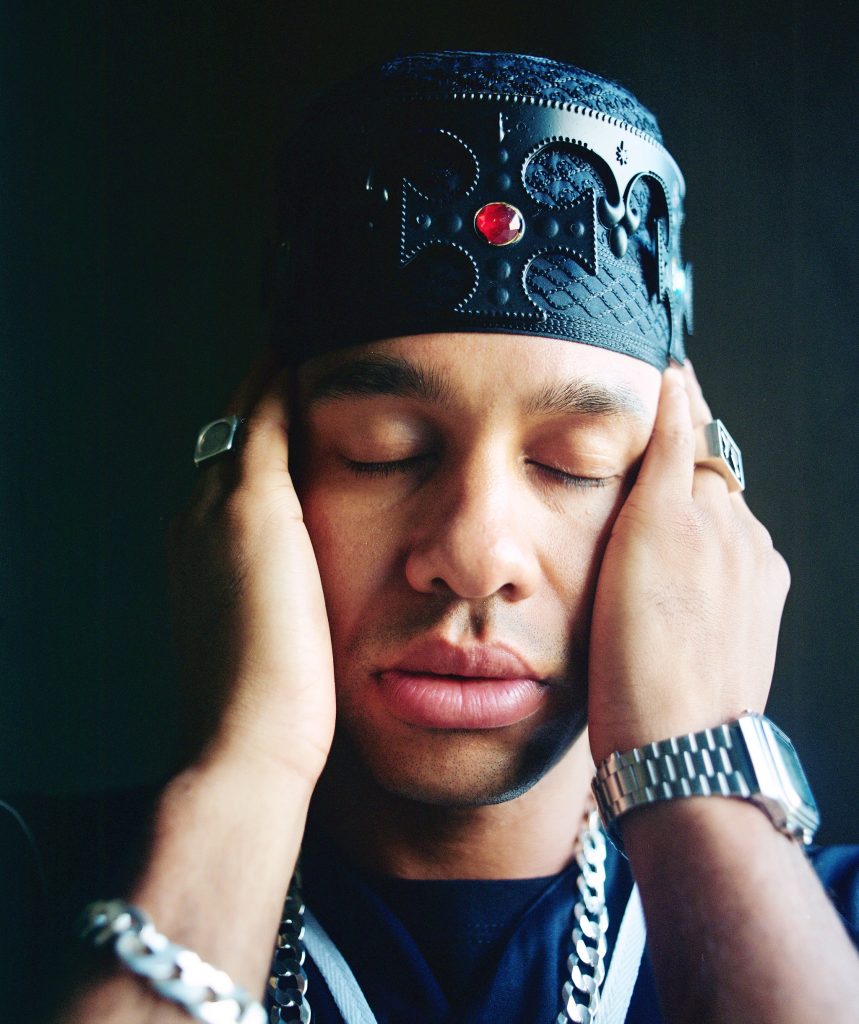 The self-proclaimed Kaapstaad Naaier has shon a light on Cape Town that many have been unable to do. The release of 3T – Things Take Time – was arguably one of the most socially conscious rap albums debuted this year. In addition to the music, he opened a store for his streetwear store Y? Gen, further bolstering the urban lifestyle community of Cape Town. Winning the SA Hip Hop award for Album of The Year, a voter based award only further speaks to the strength of his following and the impact of his music on the country's collective consciousness towards the Coloured community.
5. AKA
Musician, Entrepreneur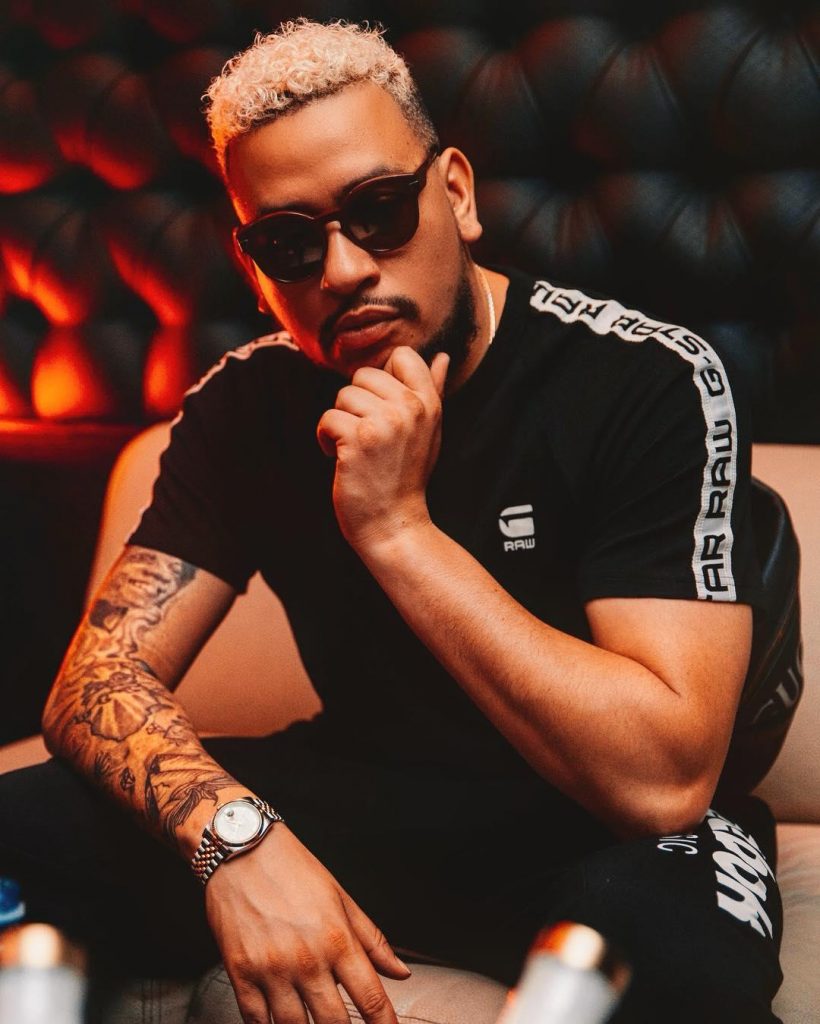 Supa Mega is an artist whose influence and reach cannot be overlooked, regardless of the conflicting opinions on his moves in the South African entertainment industry. In 2019, he has nurtured his CRUZ vodka collaboration, secured a sneaker with Reebok, and reconceptualised how hip-hop is perceived with his orchestral show. In addition to his contributions to the music industry, AKA's impact on pop culture noted through his comic social interactions advising the public to relax or mind one's business.
4. Nasty C
MC, Ivy's Son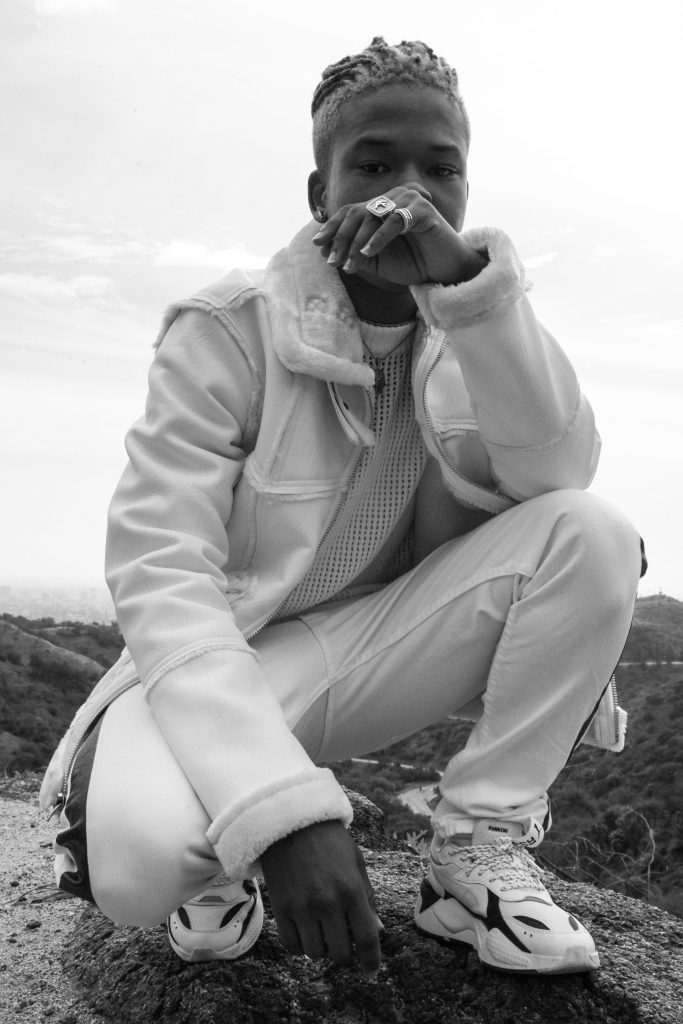 The Zulu Man with some Power is likely one of the youngest high performing hip-hop acts South Africa has seen from his generation. His success can be quantified through the strength of his music, the reception of his music videos, and the effectiveness of his brand communications. As a record label executive, he's bolstered the career of Rowlene, all the while garnering favour from international markets like the United States, Japan, and Australia.
3. Black Coffee
DJ, House Kingpin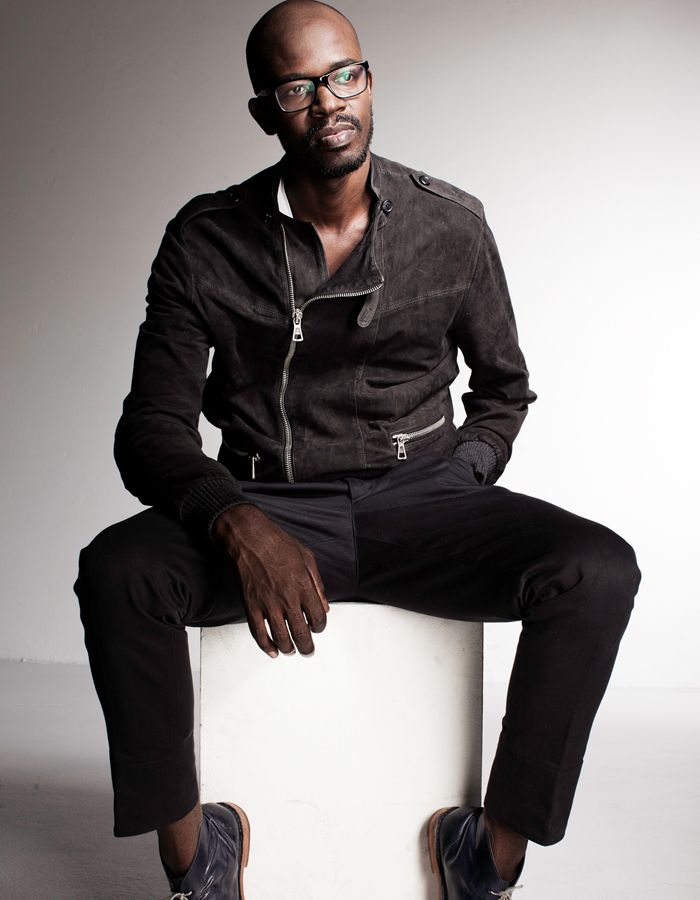 Being great overseas isn't necessarily the sole quantifier of success, however, it is definitely a positive marker overall. Where Black Coffee is concerned, international play has been part of his brand for years. It is, however, his constant waving of the South African flag in foreign markets that contributes to his influence. While in South Africa, the Music Is King annual show brings musicians from different sounds and degrees of success together. More so, Black Coffee's attention to sharing his success through assisting artists in fostering relationships with more established international acts has been a factor in the favour the public has towards him.
2. Bonang Matheba
Entrepreneur, Event MC, TV Personality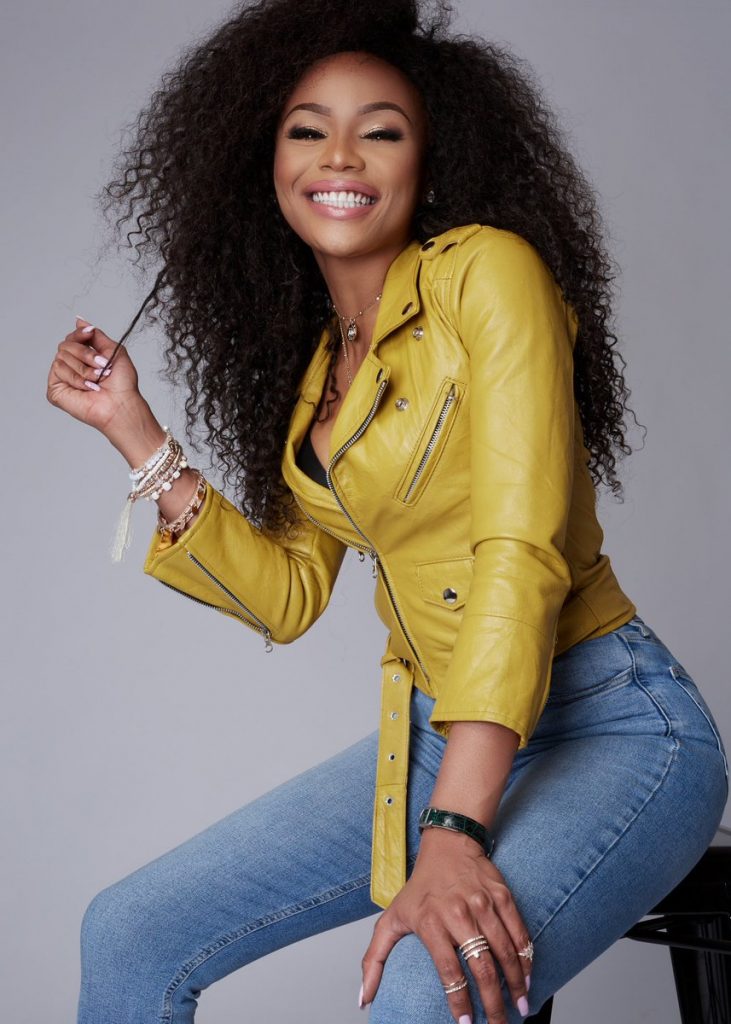 This has been a stellar year for the Queen. As the first and only woman to own a brand of MCC, Bonang Matheba's influence cannot be ignored. Her contributions to pop culture have won her a Global Social Award for "Inspiration and Influence" and an E! Entertainment People's Choice Award. The 32-year-old entertainer and businesswoman has been working in the South African arts and entertainment for over 10 years and hasn't shown signs of slowing down.
1. Sho Madjozi
Musician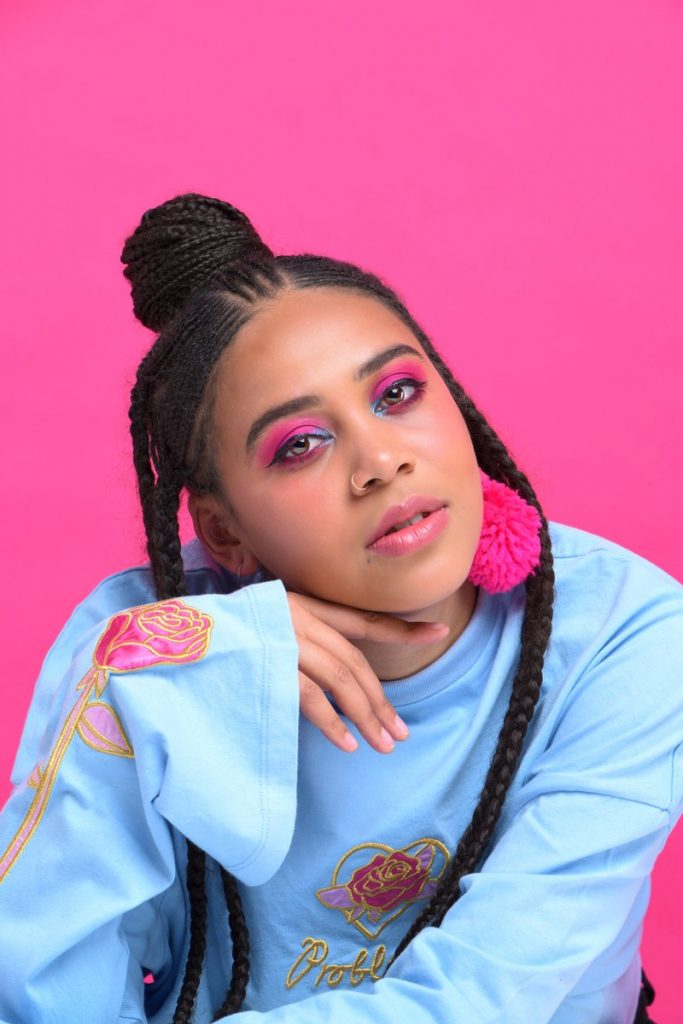 "Sesi Madjozi hi dumi phone," Sho Madjozi sang, accurately describing her rise to fame. In 2019, she continued her fashion collection with Edgars, collected awards, namely from the South African Music Awards and the BET Awards, and took her sound around the world. With the surprise debut of her single, "John Cena" on the Colours show, Sho Madjozi took her brand of gqom/rap to the international arena. Madjozi has effectively become the poster child of being true to one's self and vision then taking it to the world.