In 2017, Nike and Virgil Abloh announced a new design project, "The Ten." Reconstructing 10 Nike footwear designs, he said of the project, "What we're talking about here is larger than sneakers, it's larger than design culture. It's nothing short of state-of-the-art design. These 10 shoes have broken barriers in performance and style. To me, they are on the same level as a sculpture of David or the Mona Lisa. You can debate it all you want, but they mean something. And that's what's important."
Fast forward to 2021 and Abloh is set to publish a book; a dynamic retrospective of the extensive collaborative project between NIKE, Inc. and Virgil Abloh. Titled ICONS and published by TASCHEN, the booked is underpinned by "The Ten" and explores how the partnership works to unify all the intangible cultural threads connected to sneakers. The book traces Abloh's investigative, creative process through documentation of prototypes, original text messages from Abloh to Nike designers and treasures from the Nike archives.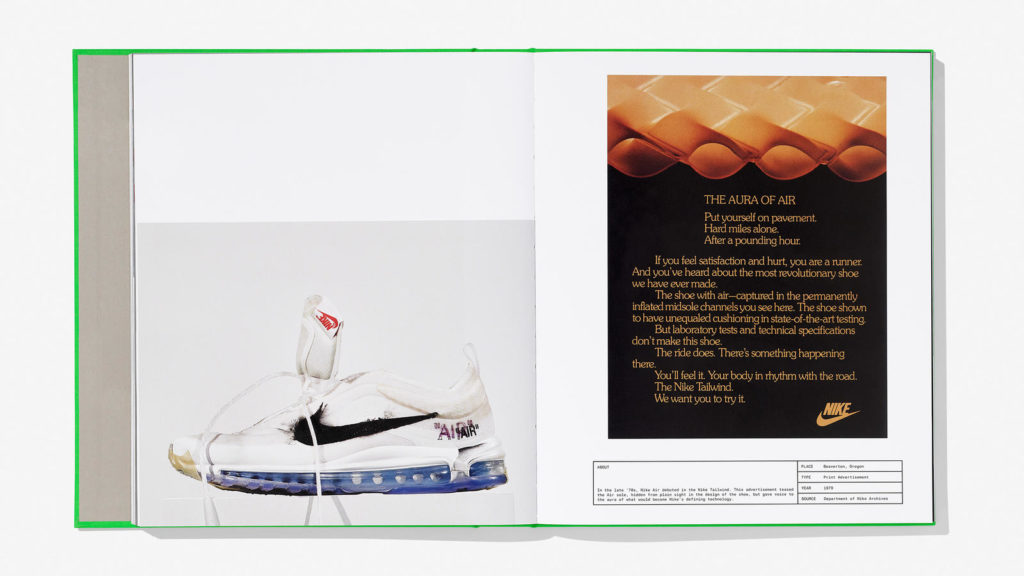 "The foundation of my practice isn't nearly the end result — it's rigor and process of the logic. The archive is the paper trail of those artifacts," says Abloh. "The ICONS book is, in a way, the only revealing lens to understand that the catalog of the 50-plus Nike shoes I have designed are in my mind 'one shoe.' One story."
Texts by Hiroshi Fujiwara, writer Troy Patterson, curator and historian Glenn Adamson and Virgil Abloh himself frame the collaborative work within fashion and design history. A lexicon in the second part of the book explains the scene from which the project grew and introduces the people, places, objects, ideas, materials and expressions that form the foundation of sneaker culture as a whole.
The book builds upon Abloh's printed matter practice — archiving, documenting and storytelling through books and ephemera in service of preserving important cultural stories. As an extension of this practice, ICONS will enjoy an initial early release period through select Black-owned bookshops and independent retailers, demonstrating a shared belief in the vitality of print and the importance of local bookstores as hubs of community, culture and civic memory.
ICONS launches January 22 via SNKRS in North America, and through Off-White™ and Canary Yellow. A wider release follows February 5 from TASCHEN.com and global retailers.