The first time I'd heard Cardi B in an interview was almost four years ago with the legendary Combat Jack. If "palms are sweaty, knees weak, lisp is heavy" were a person, Cardi was the [adapted] lyrics personified. Her nervousness was palpable, but as she eased into the conversation more and more of her personality became evident.
The furthest thing from media trained, she'd let her thoughts fly off the cuff. Can't tell you how much I enjoyed listening to her. She'd spoken on everything from growing up in the Bronx, to her parent's relationship, to her body image issues that led her to plastic surgery, to being up on game in the music industry and being as real as she can be in navigating it.
She switched – seemingly effortlessly – from stripper, to Instagram sensation, to Love & Hip Hop star, to rapper. And almost a year later when she posted snippets of the yet unreleased "Bodak Yellow" on her social media pages in the run-up to the drop, she had made believers out of ordinary followers because of her sheer tenacity.
The significance of The Combat Jack Show being the first in-depth interview I'd heard her on was not lost on me. Reggie "Combat Jack" Ossé was an entertainment attorney who pivoted his career to that of Managing Editor of The Source Magazine, and then pioneered hip hop podcasting by founding the Loud Speakers Network. He'd ran the gauntlet of career changes, all in the name of telling authentic stories and representing those from varied backgrounds. That he guided her through her own changes in the industry was poignant.
What is hip hop if not the story of the come up? What are we doing if we're not giving a platform to these voices? By the time she'd dropped "Red Barz" I knew she was as dedicated to this rap thing as we'd ever seen her. This was not a hobby, not just a lick. Cardi had a point to prove and boy did she! Starting off her most iconic hit to date with "Said lil b*tch, you can't f*ck with me if you wanted to," she put everybody on notice that she was coming for the throne.
She's since been recognised by Forbes as one of the most influential female rappers of all time. Over ten tracks on her debut album Invasion of Privacy have been certified Platinum or higher in the US. She's a Grammy Award winner for Best Rap Album in 2019 (the first woman to do so in the category) but was also nominated in seven other categories in music's biggest awards show. Invasion of Privacy has also spent 100 weeks on the Billboard 100, the first debut album by a female rapper to achieve the milestone.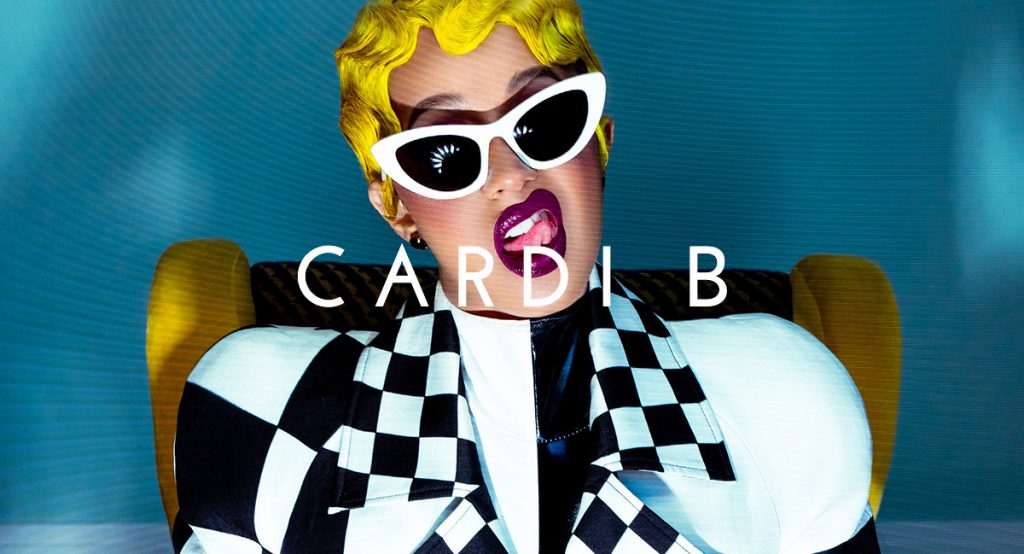 The accolades are endless – deservedly so – and in just over four years she's become one of the biggest artists in the game because of her dogged determination and by keeping her individuality as her true north.
It's because of this that for the 10th anniversary of the Unlocks experience, Castle Lite has Cardi B headlining the Castle Lite Unlocks festival. She's the first woman to headline the festival in its decade-long history, and the choice could not be more apt. The brand is one of Africa's biggest supporters of hip hop culture with the experiences they curate, giving local fans an opportunity to see their favourite artists.
As a personal Unlocks favourite, I didn't think anything could top Nas' performance of his debut Illmatic with a philharmonic orchestra for its 20th anniversary. I have a feeling that Cardi B's performance just might come close.
Tickets are running out. Head over to the Castle Lite site to secure yours.
For more information check out www.castlelite.co.za or follow the official social media pages:
Facebook: Castle Lite
Twitter: @CastleLiteSA
Instagram: @CastleLiteSA
UPDATE
In light of the announcement made by President Cyril Ramaphosa on the Government's strict actions in addressing the COVID-19 outbreak, Castle Lite, wishes to inform everyone that the 2020 Castle Lite Unlocks scheduled for the 12th of June 2020 has been postponed. The 2020 Castle Lite Unlocks experience will now take place on Saturday, 5 December 2020 at the TicketPro Dome in Johannesburg.
"We share the disappointment of our fans during this time of uncertainty, however, as a brand that cares for its consumers, we cannot ignore the growing concerns for health and safety as a result of the rapid spread of the COVID-19 in South Africa and around the world." said Castle Lite Brand Director Silke Bucker.
Consumers who purchased tickets will be happy to know that those tickets are still valid and are exchangeable for the new performance date. Castle Lite will be in direct contact with these consumers regarding the ticket exchange.
Consumers who wish to no longer attend the event are, however, also entitled to a refund by sending an email toinfo@heroticket.co.za with details on the email address used to book the ticket, cardholder's details for ticket purchase as well as the ticket number. Consumers also have the option of reallocating their tickets should they not be able to make the new date by logging onto www.castlelite.co.za or donating their ticket to the Covid-zero initiative by emailinginfo@heroticket.co.za.