If words came alive and were sentient, if they developed perception and feeling, moved through a room with human form and awareness, then Cyril Connolly's quote 'Better to write for yourself and have no public, than to write for the public and have no self' would look a lot like Youngsta.
The different lenses through which we profile artists across the hip hop landscape are usually tinted by how we easily we relate to them. The temptation will always be there for artists to downplay specific identity markers that marginalise their reach, and appeal to as wide an audience as possible by being as palatable in their work as possible. The true visionary speaks on personal experience and identity in their art in a way that stirs the same reactions in the audience, no matter the specifics. This artist is 24 year old Riyadh 'Youngsta' Roberts. An emcee per excellence with an unrivalled work ethic that saw him release 24 mixtapes in 24 months, we chatted to the Wittebome native about his life and work, and following the dream.
Youngsta has a presence that's hard to ignore, he's cool and unassuming with a warm personality and owes his outlook on the world, and the beginning of his love for the genre, to his mother's influence. 'I was fortunate enough to grow up in a very diverse house' he says, 'For the most part, she let me discover life on my own.' His mother, a model in her younger days, had a varied music collection, influenced by exposure garnered on her travels. He credits her as a driving force behind his creative pursuits. 'I owe all this to my mother, she nurtured this talent, she didn't push it aside' he reminisces. 'She's my biggest fan, biggest critic, biggest hater, biggest supporter. She raised me on this.'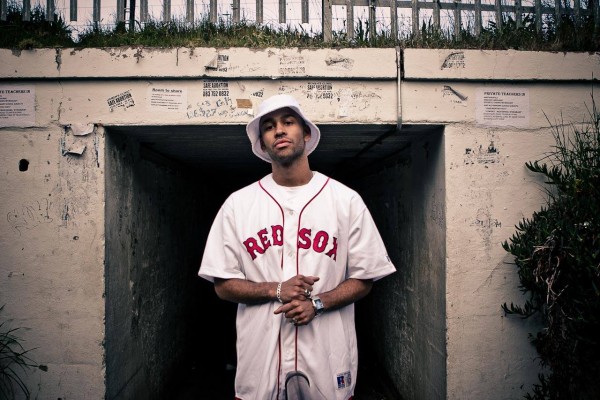 On local music influences in his younger days he says 'There was kwaito, and kwaito was booming at the time. I felt the beat, I liked the vibe that kwaito music used to bring but I couldn't understand the words. So I feel like we, as coloured people growing up in Cape Town, the reason why we didn't get into the culture of hip hop much was because we didn't feel like there was an avenue for us. We didn't see it on TV, we didn't hear it on radio, so how possible was this thing? How real could it be for us to become rappers?'
He's worked seemingly tirelessly to solidly his place but the significance of his role in the development of the hip hop scene in Cape Town isn't lost on him. 'There's kids who come to me and want pictures and autographs. I'm signing school books!' he says 'For me, that's a big thing because when I was in school, there was no motherfucker I'd have went up to and said 'Oh, can you sign my school book?' because there was no one! There was no rapper, there was no role model, there was no figure that we could say yeah this guy is representing us. When I was playing in the park, motherfuckers were doing drugs in the park, they weren't rapping. If I go to the park now, there's a child who comes up to me and says 'Youngsta, what do you think of this?' and plays me a song on his phone that he recorded in his room. That wasn't happening 10 years ago here in Cape Town.'
With not much exposure being given by mainstream media to the tip of Africa's rap scene, Young van Riebeeck, as he calls himself, recently moved to Johannesburg in an effort to further this sound in an industry dominated by Joburg based rappers. 'They all thought that HHP was crazy when he did Motswako raps. They weren't used to it but he just kept with his original plan and didn't diverge from that and I think it opened doors for guys like Khuli Chana and Cassper to be doing what they're doing now. I believe the guy that goes first will always have it the hardest because he has to pave the way. I believe Joburg can definitely embrace this, most certainly, because for the little that they've heard of me, I feel like they are confused but they're excited. They like the fact that there's a new sound.'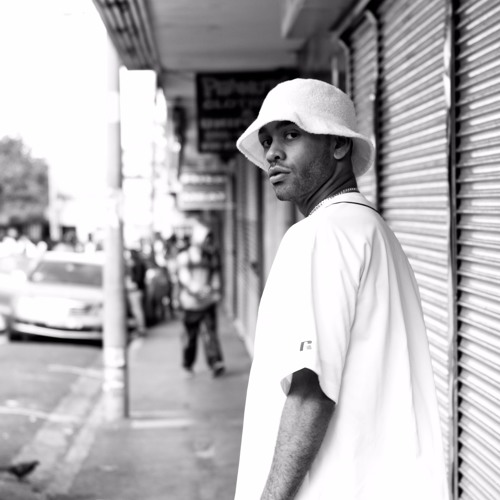 With his stay in Hillbrow seemingly the antithesis of the flashy lifestyle the genre depicts, Youngsta appreciates the energy in heart of the city. 'Hillbrow is a crazy fucking place! For me to see that, the way that place has a pulse of its own, it's living, it's alive!' he says 'I've scoured that place in the middle of the night, in the early hours of the morning and during the day. So I've seen it like 360, I haven't seen just one piece of it, I've seen the whole thing. I get love from the lowlifes to the people that have achieved great things in life. I believe that as long as I keep it real with myself and with my listeners, and in my heart I know that I'm not fronting and I'm not lying to anyone, I can go anywhere; the hardest, roughest place and the most dainty suburbs, I can go there, because I keep it real with everyone. I don't look down on anyone, I don't think I'm better than anyone.' He says 'The contrast that I've been able to capture, especially in my music videos, has been a blessing for me because there're people in Cape Town who don't know how it goes down in Hillbrow and I'm schooling them. The struggle is universal. This is part of my learning, this is part of my growth, I have to do it, this is part of my art.'
Youngsta's upcoming releases include an EP with GanjaBeatz and an album with Swiss producer Maloon TheBoom that will see him performing in Europe in the latter part of the year to market and promote the album but, further than that, he's open to seeing where this musical journey takes him. 'What you don't know could fill a book' he annotates, with his favourite quote from The Sopranos.
When asked about what sacrifices need to be made to come up in the industry 'To be honest with you, I done sacrificed everything. I've lost women I've been in love with, who loved me, and they couldn't be with me because of this. My father passed away and he was proud of me, but I suppose I never got to really sit down with him properly and just speak and just talk to him because I was so busy focusing on this. I left Cape Town to go stay in the ghettos of Hillbrow, the shit I went through there is no joke. Whether it was sacrificing my own money, time, loved ones; I've done it all. When the time is right, the rewards will be great.'