South African hip hop has come a long way. The evolution from an American-inspired sound to an aesthetic that is distinctly South African has been an incredible journey to witness. The rise of vernac and how South African hip hop has embraced it and come into its own voice is equally as remarkable.
The significance that an African sound has in this country was so well illustrated when Kwesta createdSpiritfeaturing American rapper Wale. Kwesta was widely praised for not just putting an American rapper on a distinctly South African sound, but that he himself did not compromise his authentic sound to make space for Wale.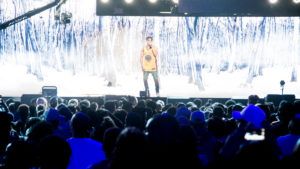 Whilst award shows are often a controversial topic in terms of how accurately they portray the status of the industry, the SAMA winners of the last couple of years in the Rap Album of the Year category showcased this drive for an authentically South African sound. Kwesta (2017), Emtee (2016), K.O (2015) & iFani (2014) are the winners (in their respective years) that drive this point home.
Whilst this evolution of the South African hip hop sound has been amazing, Shane Eagle's SAMA win was hugely important in that it was a break from this trend and served to bring to light a seemingly new focus from the SAMA panel.
Shane Eagle painted the town yellow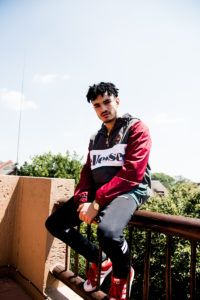 Shane Eagle's Yellowconsists of no true bangers, something that is almost a prerequisite for success in hip hop these days. Even greats such as Kanye West are criticised when their albums don't feature high energy, hard songs, as was the case for his new album ye. Instead, Yellowis an introspective, melodic album that focuses on lyrics and engaging content above catchy and high energy beats.
In addition, the lack of traditional vernac is in stark contrast to what is usually received and praised in South African hip hop in recent years. Shane is often considered South Africa's version of J. Cole and the comparison has some merit.
They both focus on melodic beats over bangers. Both artists have strong lyrics and focus on stimulating subject matter. However the label itself also does an injustice to Shane. Shane took a sound that few, if any, are doing properly in South Africa currently and made it his own. On top of that, his creative direction is executed extremely well as it resonates with scores of listeners.
As if that wasn't enough, Shane and his team managed to do all this whilst being independent.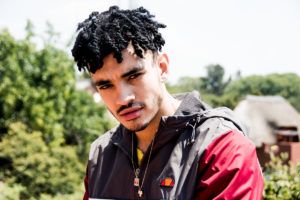 Shane's SAMA win – A pivotal moment in South African hip hop
Shane winning a SAMA showcased that strong lyrics and engaging subject matter can take you far in the game. His win also showcased that you don't need to focus on bangers and traditional radio hits to make waves and create appeal for your music.
Shane, and to a larger degree Eagle Entertainment, demonstrated how a strong visual and conceptual brand is vital to sustainable growth in the music game. This is a point that is so often overlooked in South African hip hop. People forget that sustainability in the game comes with having a considered brand and strategy – else you become a forgettable one hit wonder. Artists having their own personal photographers is still a concept that few are embracing and that is only the tip of the iceberg in terms of creating an effective personal brand.
Independent artists are also looking at this win as a source of inspiration to bring their best going forward. Shane's SAMA moment can be likened to Chance the Rapper's Grammy win for his Coloring Book. It was an instance that showed the world that independent artists can compete with big, label-backed artists and succeed. It's no wonder Shane was picked to perform 'alongside' Chance when he came to Castle Lite's concert a little over a month ago.
A question raised by Yellow'swin surrounds vernac in South African hip hop. How crucial is it to sound local through vernac to get audience appeal in this country? Rappers have often been criticised in the past for sounding too American or "forgetting their roots". Is it safe to say that strong content and authenticity have a greater importance to the South African audience than using vernac to connect?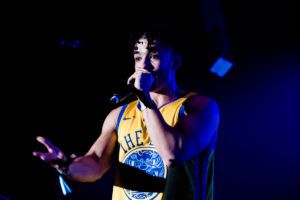 The future is bright
One thing is clear however, this SAMA win is a huge step forward for Shane and the Yellow movement he and his team have started. They have grown from strength to strength and with a debut album under his belt, Shane will soon have to start bearing the burden of high expectations from fans of South African hip hop.
Whilst his future is certainly looking bright following such success, the future is also looking positive for South African hip hop overall. Whilst award shows will always produce divided opinions and controversial events, this is a moment that will push the scene as a whole forward. There are a lot of positives to take out from this and it will serve as an inspiration for a lot of the new kids on the block looking to pave a way for themselves in the local rap game.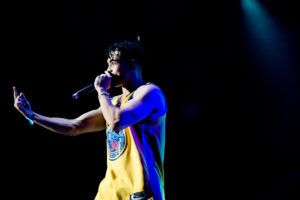 —
The Plug also managed to catch up with Shane's manager Vaughn Thiel to ask about the SAMAs win.
What does the win mean to you both?
We don't make music for the accolades, but it feels really good to know that the album has been received so well and the recognition that came with it. It's great to see everyone who has built their own personal relationship with the album resonate with it and enjoy it in their own spaces. We are grateful to everyone who has been rocking with our movement and shout out to the SAMAs for seeing the vision too.
Did you expect it?
We know that Yellowis a classic man and that's all we need.
Do you feel validated in your approach to Yellowwith this SAMA win? Does anything change or do you carry on as per usual?
I guess it's cool to get a nod from the music industry in the form of an award, but we would be lying if we said our approach to Yellowhas changed, we will continue to treat Yellowthe same way we always have from the day we started making it – LIKE A CLASSIC! From here on, its heads down, focus and more work.