Words by Tinuke Eboka
Images by AFI and SA Fashion Week
Opening its doors in 2009, Dope store has quietly become Braamfontein's answer to a multi-brand retail space which platforms unique local designs and collaborations.
Many would argue that Braamfontein is South Africa's youth subculture capital. Monday to Sunday its streets are filled with youngsters peacocking in their eye-catching approach to street style which is usually a maximalist combination of thrifted and known brand pieces. The unique DIY approach which has become synonymous with Braamfontein street culture is reflected in the clothing and collaborations found in DOPE store.
The collections on display are mostly locally sourced brands, including an in-house Dope Store collection which graced AFI fashion week runways just last year. One can find the expected mens casual-wear items such as hoodies, tracksuits, graphic tees and peak hats on offer. However, the unadulterated, proudly African take on these streetwear staples, seen through the trimmings on trousers, bold colour choices and screenprinted pro-Africa proclamations on the tees, brings a freshness and individuality to the pieces without it becoming cliche. Regardless of one's affinity to streetwear culture there is definitely an item for everyone, irrespective of gender, and reasonably priced at that.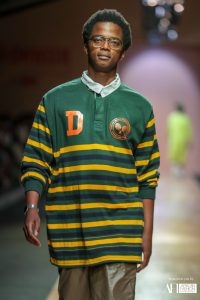 The Plug met with owner and designer of Dope Store, Andile "Scotch" Cele, to find out more about the inception of his brand and his opinions on the local streetwear market today…
Tinuke: Tell me about the man behind the brand, what was your background prior to opening DOPE store?
Scotch: I'm from KZN originally, I was raised and educated there. I started in fashion like everyone does with t-shirts and hoodies. I was a basketball player so that's how I was first exposed to streetwear culture. The reason I started with the t-shirts and caps is because we were wearing Jordans but didn't have the clothing to go with it.
That's an interesting segue, when exactly did you start DOPE store and what was the inspiration behind opening a streetwear store?
Well, I opened DOPE store in 2009 with a store in Town but prior to that I had a streetwear line called Oli Skateboard [now defunct]  which I had started in 2002. When I had first started with that brand there wasn't really a term called "streetwear", we only had skateboarding and hip-hop culture. And when I look back I guess I was trying to create a combination of those two concepts without realising it. I tried getting into stores but the couldn't understand it.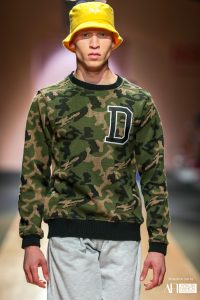 …that's true, when I was younger the closest  thing I had to streetwear were the skater brands like Element, Volcom and DC…
Yeah, if I could define streetwear it's a mixture of sport, skating and hip-hop. That time was the first time black and white cultures were mixing in that, the white kids were embracing black music and the black kids were getting into things like skateboarding. I wasn't a skater but I really like the aesthetics of it. So that's why I started making my own graphic shirts in Durban and when I couldn't get into any stores I decided to open my own.
I didn't really know how to run my own store so I went to England for 3 years to work in retail and learn about operations. It was a really spontaneous decision and I almost stayed but I realised I had to pursue my dream back home. So I came back to Johannesburg and opened shop and I've been doing it for 10 years now.
That's amazing, so why DOPE, is there a particular story behind the name?
I knew I wanted to use the name DOPE but I wanted it to stand for something more and not just be a word. So DOPE actually stands for "Designer Original Product Enterprise" which is what the company is actually registered as. DOPE is actually a product design company and the store is our retail space. We design mostly clothing but we experiment with other products like shoes.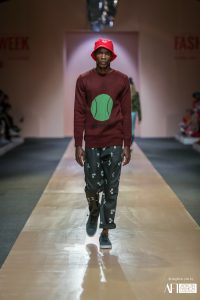 I saw you had a lot of classic silhouettes but they all have an interesting twist and flair.
Yeah, that's because right now in South Africa we're at a place where we can't do official collaborations with these bigger brands so we just decided to do it ourselves. Hopefully in the future we will do something official but we'll see.
I'm sure that's possible, I mean that's the same way all the western streetwear brands got the attention of their collaborators like Nike, Vans, Converse etc. What drew you to Braamfontein?
I've been in town for many years so from Fox Street I moved to Commissioner Street where I had several break ins. I just got sick of all the crime and moved to Maboneng for a while but ultimately settled back in Braam. Although, I do want to have two stores in Braam and Maboneng.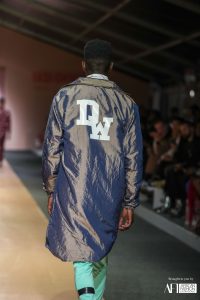 How do you go about selecting which brands to carry?
At some point I had over 50 brands, both local and foreign but now that I'm designing more I've scaled down on the amount of other brands I carry. That's why I ultimately want two stores: one as a concept store with multiple brands and the other just for DOPE. I've also realised that stocking more of my own brand makes better business sense because I don't have to pay hectic overheads and I get better margins. When we started in 2009 we were truly one of the first concept retailers in SA that you now see everywhere. We had the Nike account and received a lot of limited drops. It was just us, Shelflife and Gallery on 4th so I've really paid my dues.
Definitely! With all your experience in the game, what do you think of the streetwear culture in SA today?
It's picking up, especially over the last 18 months. I've been making really great profit off my pop-ups which is why I have so much confidence in the in-house DOPE brand.
…but in-terms of the market are kids supporting local? I saw lines down the road during the Off-White pop up which means people have money to spend but are they spending it on local brands?
I think presentation is big part of it all. Like if you're going to sell a t-shirt, something that's quite ordinary, you have to put a lot of effort into how it's presented. If you can use presentation to build hype then people will be willing to spend the money. I think I could do better in that regard so I've been challenging myself.

Cool, and any frustrations?
Manufacturing. I've spent so much money trying to find the right factory but I'm finally in the perfect position to not make only greater quantities of my own clothes but also produce for other people.
That's great but it's also kind of sad because South Africa used to have a lot of successful clothing and textile factories. I think importation of cheap foreign produced clothing really killed our industry
True but I also think Apartheid was also partly to blame. I think when ownership was transferred from white to black owners while the previous workers understood the process of production inside and out they didn't always have the knowledge of business operations which made it hard to sustain the businesses.
That's an interesting take, I think the lack of transitional support affected a lot of industries post Apartheid not just fashion.
Yeah unfortunately [a] lot of the time the finishing and quality of local manufacturers isn't as good as it should be. I've also had to consider outsourcing my production in order to get the quantities I need to grow my business but also to ensure quality that's market competitive.
That's an understandable decision. So what are you plans for the future?
For starters, more stores in South Africa. But the bigger plan is wholesale business to America and Europe. I've been getting traction and a lot of knocks on my door in that regard which is why I had to invest more money into my manufacturing while putting greater effort on growing locally. I now know that liquidity is everything and I just really want to blow up!
That's really dope!
*both laugh*
Find DOPE store at www.dopestore.co.za