Apple Music's Global Editorial Head of Hip Hop and R&B, Ebro Darden, a longtime champion of music and artists emerging from across Africa, recently visited South Africa as part of his ongoing exploration of the continent. During his visit, he spent time with some of the nation's most gifted young artists in Johannesburg and Cape Town, experiencing the origins of their sound and the landscape that shaped who they are as artists, documented in "Rap Life: Ebro in South Africa", a 9-minute special which launches on Apple Music today.
Reflecting on his time, Ebro said: "I was blown away by my experience in South Africa. As it continues to define its future as a nation, Hip-Hop music which is being released from every community and cultural group in South Africa is helping shape this future. For me it was enlightening to be able to learn more about today's hottest South African Hip-Hop artists and where they have come from. I'm excited to help tell their stories and those of other great artists from across the continent to the world."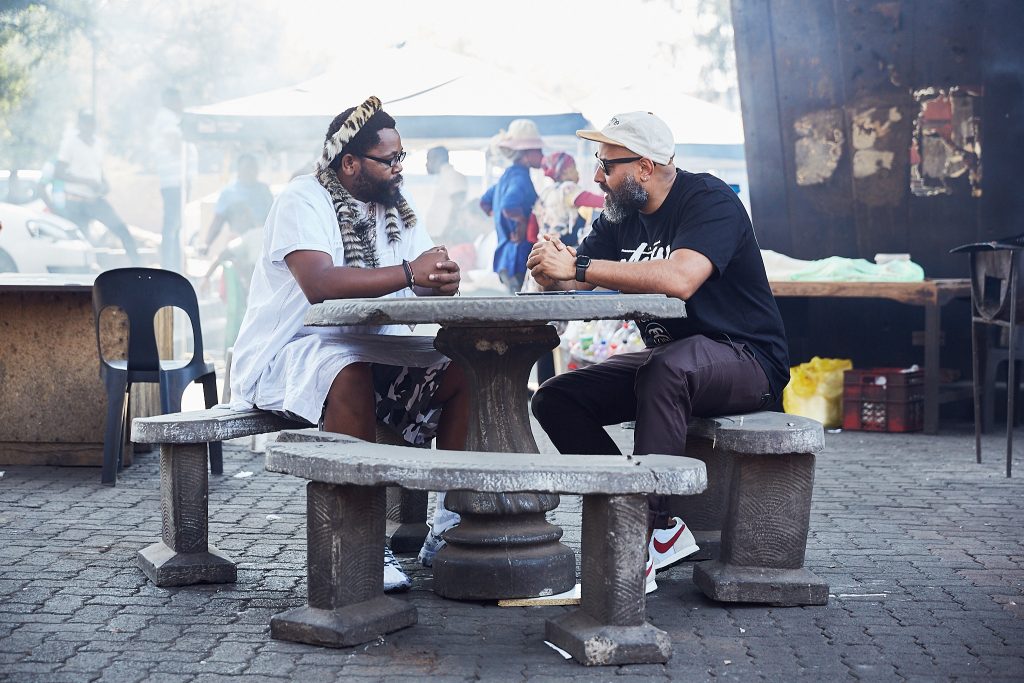 Ebro walked through Johannesburg's Kwa Mai Mai Food Market with Sjava, who mused about his love for the streets saying, "You still have your own family, but the people who will look out for you and support you most of the time – it's guys that you'll find on the street. I'm where I am because of them," and the two discussed his contribution to the Black Panther soundtrack with the remarkable track "Seasons."
On a similar theme, Shane Eagle took the host of 'Rap Life' on Apple Music's Beats 1 on a tour of Rabie Ridge – the streets where he grew up – and reflected on the concept of bringing fresh inspiration to the nation's youth. Ebro's investigative musical journey then led him southward to Cape Town, the original birthplace of South African Hip Hop, where he met YoungstaCPT – the "Voice of the City" – at his Y?GEN Apparel Store in Wynberg, where he discussed politics, authenticity and educating his audience.
"Coloured guys adopted Hip-Hop first in South Africa. Because of groups like Afrika Bambaataa, Public Enemy and N.W.A those messages were filtering through to us down here, because the experiences were so similar – with the army and the government and riots. So the music was adopted very early here," YoungstaCPT commented.
With Ebro constantly shining the spotlight on the hottest artists from the African continent, his tour of the nation highlighted the growing impact of African artists globally. Darden's interaction with some of South Africa's top musicians promises much for the country's flourishing urban music scene. His exposure to rising talent also serves as an opportunity for South African artists to appear on Apple Music's Rap Life playlist.
Check out the special here: https://apple.co/2RNHPOP