Gospel is king in the South African music lover community, even the SA hip-hop legend Sliqe agrees. He shared this a moment before sitting down to discuss the past two years of his life and creating Injayam (Vol. 2).

Where music consumption is concerned, gospel music is likely the one genre in the country that outdoes every other genre. In fact, one could argue that there may be a more immediate success in making music for God than for "the kids." Even so, and even with his opinion of gospel music being king in South Africa, Sliqe committed his life and took a gamble to be one of the best Producer/DJs in the nation.

Sliqe solidified himself into South African hip-hop history when he won the first SAMA award for Remix of the Year as a hip-hop DJ and producer. Granted, while the merit of the awards ceremony has been questioned regarding hip-hop, this must still be considered a major milestone. Particularly, one that brought Sliqe notoriety and prestige during the beginning years of his foray into South Africa's tumultuous music industry.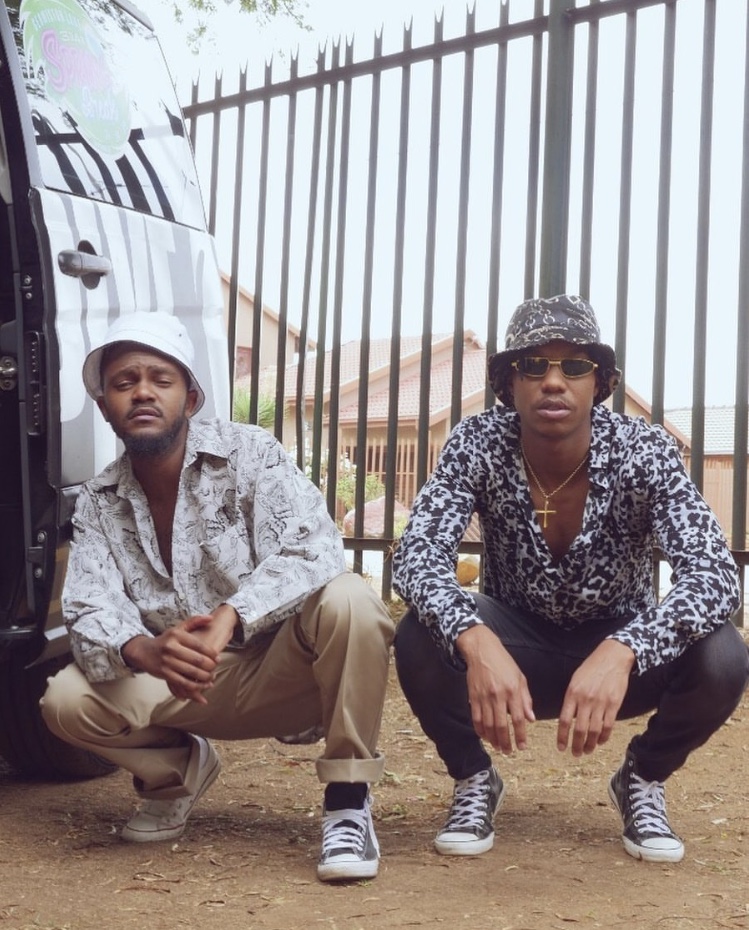 Injayam (Vol. 2) – the two-year production
In October 2019, the Producer/DJ reminds the country of his musical strength and capabilities with Injayam (Vol. 2). The 15-track album sports 27 features, a noteworthy feat in itself. Before getting into the effort it takes to produce a beat, something Sliqe does himself, he also has the added feat of determining exactly who should feature on a particular instrument. Sliqe explains this process as having a mental "soundboard rating system" in his head at all times. In essence, Sliqe stores the voice of any recording artist who crosses his ear and banks the unique "sound" for when he needs to consider who to feature on a song. While certain artists are a faraway idea, like Adele as he put it, many more seemed possible enough to him that his album bears a whopping twenty-seven features!

A few notable mentions include features from Kwesta, Emtee, K.O., Cassper Nyovest, and Kid X. With features like these, one would almost expect Injayam (Vol. 2) to be a hip-hop album from start to finish. Saying this, however, would be a lie. Sliqe brought in acts like Manu WorldStar, Una Rams, Naye Ayla, and Tholwana; taking the project from being strictly hip-hop to a genre-bend of hip-hop, pop, and R&B.

For example, the song that arguably indoctrinated Sliqe into hip-hop history, the single that earned a SAMA award, was the 2014 remix of "Do Like I Do" featuring Kwesta. Today, the two have collaborated once again for "Spaan Saam." Kwesta is undeniably a rapper, but assigning a singular soundscape to hip-hop where he's concerned isn't wise. "Spaan Saam," definitely has the elements of hip-hop that listeners will quickly realize, primarily being the element of rap, but the instrumental harkens back to a time where bucket hats and Yizo Yizo were social norms.

Going back to his soundboard for artists is what brought artists like Naye Ayla and Tholwana together. The appearance of the two singers only further emphasizes how much Injayam (Vol. 2) cannot be labelled exclusively hip-hop. According to Sliqe, the two had never met before, but within a single session, they'd banged out two songs and "stolen" another beat. "Watch Me," and "Heaven" see Sliqe take a far more alt-R&B approach to his album. He explains that after penning verses for the aforementioned singles, the girls who had never met before his session stumbled across another beat and summarily began writing.

Getting people into the studio over the two year period wasn't an easy task for Sliqe. He notes that while some songs came together quickly, like those written by Naye and Tholwana, others took many tries to get right, like securing verses from Emtee, for example. Nevertheless, Sliqe maintained calm disposition throughout the production time. It was important for him to spend time with himself ahead of the debut of his album this time around. As soon as the question of "What do you do for fun," passed through the air, he immediately replied with, "Not the club."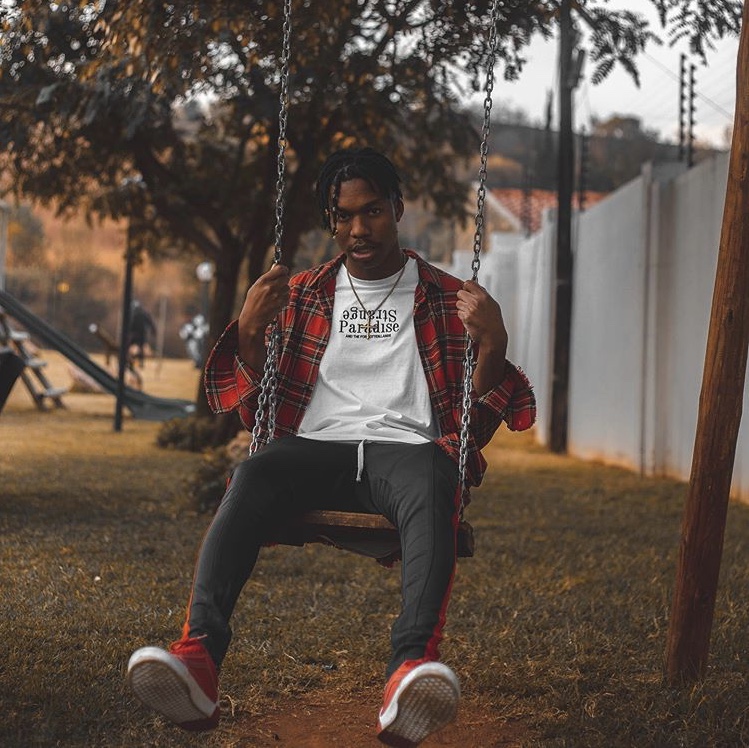 Sliqe: an introverted, gambling hitmaker
It is arguable that the South African style of grooving is an adventure, potentially even full contact, sport, but that's the type of adventure Sliqe wants to get into. Think hiking and zip-lining, these are the types of activities he listed while his face lit up. You'd also likely find him seaside if he's on holiday or trying to take some time out. Keep an eye out if you spot him aptly surfing a wave in Cape Town. Taking time out to be alone is just as integral to his artistry as it is to making music, a fact that he nurtured over the two-year process of making Injayam (Vol. 2). "The bottles you'd get at the club, I've got at home, we can chill at home," he said smilingly.

However, the value of the club is not discredited by the "Exit Plan," maker. In the beginnings of his career, he was a student finding his way through music. Initially, making music was never on the table, but the independence he got through playing at clubs around Melville was intoxicating. "I never wanted to work for anyone," Sliqe goes on. He explains further that deciding to drop out of school and pursue was a big gamble, but one that he was confident of. "When I commit to something, I can't be doing two different things," he says to contextualize his rationale. Thankfully, the gamble he took worked out positively for Sliqe, particularly in the frame of time between making his decision and realizing success.

He was confident, but he can't say the same for his mother and grandmother. Like any cautious parent, the prospects for a child that isn't educated through some kind of higher-learning institution look dismal. Walking the tightrope between pleasing his family and following his intuition was difficult, but he says that all nay-saying from his family evaporated once he "put the bag in front of them."

The legacy of his grandmother and mother are evident in his personality and musicality. Nowadays, on top of the music he listens to, Sliqe's appreciation for gospel music and podcasted religious sermons are more of a personal choice than they were when he was a child. While he wouldn't describe his home as "religious" in the most traditional of ways, the influence of the church was evident throughout his upbringing. Today you would likely find him spending time alone, at home, listening to a podcast of a sermon.

That's the thing about Sliqe, his energy is grounded. To say "calm" would be a gross understatement because even in conversation the musician is a bundle of energy. Curated and perfectly exacted energy. For instance, while playing a few tracks from the album, he rapped along to every song, bobbed his head, tapped his finger, and gave an anecdote of how each track came to be. The same energy was even more pronounced at his listening party. Moving from behind the decks to the mic, being actively present with his viewers, dynamism; this is the only way to quantify Sliqe in words.