Jozi, get ready for a Kultür shock; the Cafe is coming. Featuring DBN Gogo, MsCosmo, Moonchild Sanelly, and DJ Speedsta, it goes down at Razor Charlie in Sandton on Sunday the 15th November.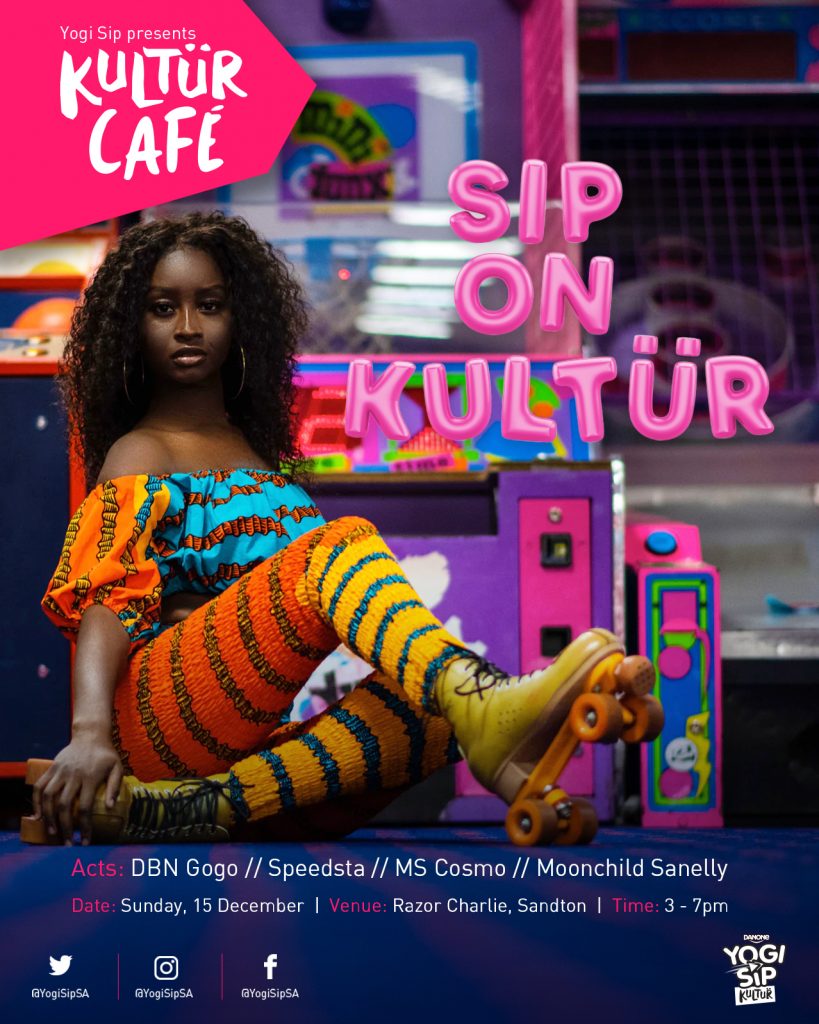 A new range designed for young adults, Tumi Mmope, Danone senior brand manager says, "The purpose of the Kultür range is to engage with our youth and immerse the brand with the generation of today, who are now carving their own path. With Kultür, we hope to be recognised as a youth brand for South Africa."
"As a brand, Yogi Sip has a strong focus on youth culture and 'supporting their creativity and dreams'. Kultür is a range made with indulgent flavours designed to 'blow your mind' and foster that creative spirit."
What better way to speak to the Kultür than have some of the biggest artists impacting it as part of a one-of a kind event celebrating youth culture. It's a new kind of indulgence with Kultür.
Show us some of your bold flavour, experience it for yourself and RSVP to the event here https://kultur-cafe-jhb.eventbrite.com
Stay tuned to The Plug for updates 😉