Words by Glenn Kisela
Mpumelelo 'Frypan' Mfula has a done a lot for the creative scene in Joburg at a very young age. He founded the online streetwear store RHTC and then followed that up with the LPO Fest. Mfula has been on a mission to do the most for the culture and is succeeding at it. He has strong opinions on how street culture can further empower young, black South Africans in changing their narrative and creating a future for others to follow in their footsteps. I sat down with him to unpack what that means and what drives him to keep doing so much for the culture.
How would you describe yourself?
I'm a freedom fighter.
What was the inspiration behind starting Returning Home To Create (RHTC)? What circumstances led to you having this "childhood dream" as you describe it?
I always tell people that I discovered a gap in the market by creating an online store that would allow popular local streetwear brands to go beyond their immediate geography, its true but with time I realised why I started and held on to this dream.
I'm a typical lower middle class kid that lived in a number of places, most of those spaces are what I call 3rd grade burbs, you know the ones that had white people leave after 94 because black people were flocking in.
Those spaces did not really have much of a social culture, we were the first black kids to grow up there, we tried integrating township culture in the spaces with initiatives such as starting soccer clubs, it didn't quite work out because teams wouldn't last for more than a year. To cut the long story very short, I'm one of those kids that grew up trying to start and grow culture in a new environment, I got better at it overtime and now we're really doing it.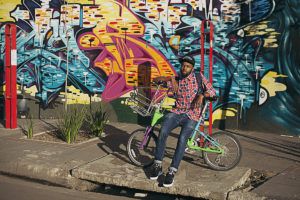 What was the reasoning behind starting Lets Play Outside (LPO) Festival?
The idea of having our own festival is amazing and we decided to commit to it. Its purpose is to create a space that would exclusively celebrate, promote and develop local brands, ideas and talent through a number of disciplines that are led and managed by local youth entrepreneurs. It's for us by us.
Both your projects highlight street culture often. How important do you think this is to the overall creative scene in South Africa?
Street culture is urban culture, urban culture is the biggest influencer of the idea of development. There are new tribes being formed by geography, you know like people from Joburg introduce themselves as Joburgers or Capetonians as that, using their permanent geography as an identity to give people context of who they are and their values.
Street culture is urban, and urban spaces influence the rest of the country and world. Now you tell me, why wouldn't you want to invest in the next biggest social economy? We need to prepare to own this culture, we don't really own the economy of our primary cultures at the moment.
Who are some creatives you've worked with that you regard highly?
I work with hundreds of artists annually, directly and most indirectly. I would be dumbing down my experience with each artist and experience if I would pick one in particular.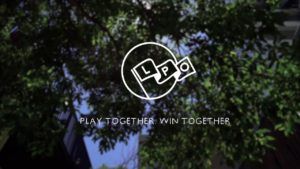 There's a constant discussion around the differences in the creative world between Cape Town & Joburg. Do you think RHTC & LPO would have been as successful if you had attempted to start them in Cape Town?
I don't know, maybe. All I know is that we are really dope at solving problems that are faced by African youth, Cape Town has a lot of them, to us that means that's a lot of opportunity. On the other hand, Cape Town is known for not being equipped to nurture African talent and being Euro-centric, so that would be something that bores us.
Cape Town is a beautiful city though; I'd like to enjoy the views under our conditions one day.
When you're working on a new project, what's your process to find inspiration & come up with amazing work?
I don't really have a process, I'm always in the process. It's never stopped since I started. In the near future though, it will start with travelling.
How important is the creative scene in South Africa for black people to express themselves and rewrite the narrative around them?
It's not just the creative scene, we have the capability and flair to make every industry creative, to change discourse and the language or knowledge, so it is best understood by us. That's our primary mission, so the ground may be more fertile for our own to be able to access and thrive in all industries.
Until we control the language of knowledge, we will forever be those who have to integrate and never true leaders of any industry.
Do you agree with the idea that brands in South Africa still don't really understand the nuance & culture around creatives in South Africa? Often people feel that brands only look at numbers & who has the biggest following but don't think about the authenticity & the engagement that influencers with smaller followings may have? Do you think the marketing approach of brands partnering with influencers is still relevant or outdated?
It's a great conflict, some say both corporate and the "creatives" need to learn about each other to allow a smoother working relationship. I think we fundamentally have different ideas of where we want to take the world, so working together has become a game of who wins more than the other. It's a weird space.
Who is one creative that you would love to work with that you haven't already?
Jay Z
What's the long term vision of RHTC & LPO?
I don't know, a couple of younger people will decide with every season.
How does RHTC & LPO fit into your idea of fighting the struggle, a concept you've spoken about in the past?
We're showing people how the world looks like when African youth lead it without weird identities separating them.
Anything else you want to add?
Every good album has an interlude.