"If ever I was blinded they sacrificed their eyes so that I could see." Jubilee no Ligamo: an ode to sacrifice and family; vulnerability on a track. Solo's thematically complex sophomore – .Dreams.B.Plenty – converges beautifully on this introspective gem, the puzzle piece that brings the entire album picture into focus for the first time, with a flood of emotion.
Vulnerability is used almost as a tool on the album. The way some artists employ autotune to convey a stronger and richer sound, or the way isolated keys are used to jar, Solo employs emotion to move us; expertly.
.Dreams.B.Plenty is the middle child of a trilogy of albums that started with his debut .Dreams.A.Plenty and will culminate with .C.Plenty.Dreams. My disdain for sequel albums can be summed up with Heraclitus' "No man ever steps in the same river twice, for it's not the same river and he's not the same man." Not only does the sequel album generally suffer the fate of biased comparison to its predecessor; but it takes on the title, and thus the embodiment, of a project made when the artist was a different man in a different river.
"I think the slight difference in terms of what I'm trying to do – and I guess two out of three makes me feel confident in being able to follow suit with the third – is that it was always gonna be an identity that the project takes on, and I never pre-empted what it would look like."
"The whole idea was that the one thing you can't run from is that there's obviously a beginning, middle, and end. The only truth about that [is] you have no idea what it looks like. So my middle is gonna be a middle. I was gonna speak to the middle ground when I get to it, and when I'm currently living it. Even in terms of the time when I started working on this album was when I was like 'Oh you've just hit the middle ground, so start now' 'cause now I have something to say. And the more I needed content, the more I just lived."
Solo has likened the trilogy to the process around taking a flight. Where .Dreams.A.Plenty was deciding to go on a trip and the anticipation of that excitement, .Dreams.B.Plenty is getting to the airport, having your flight delayed and all the frustration that comes with that. .C.Plenty.Dreams is liftoff. And so we take this journey with him.
One of the first things you notice about the album is the sonic evolution. The tracks are 808 laden and the production a bit more intricate than what we've come to expect from him. "In order for all of this to even make sense I had to keep listening to my artistic self, and that's a very scary thing to do."
"So it's everything that I was feeling, all the sounds and the heaviness. It's a very bass-heavy album, even in the way that we intentionally mixed and even in the master, it became very bass-heavy. And that's because I fell in love with the emotion behind bass, depending on how you use it. So, yes, you can have a thumping 808 or a song that shakes up the club. But there's something that happens when you have a track like Benchwarmers with Kabomo, when that thing thumps your chest and I'm saying to you 'You should see my ego. Nobody used to see/So now it look like I'm holding Desert Eagles/Everybody throw up their hands'"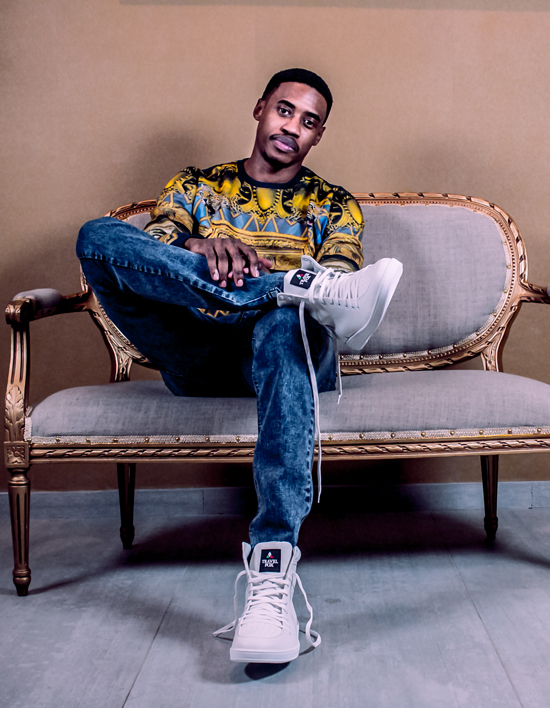 "The album takes this linear curve where it starts off with all this bravado and cockiness and then goes into this introspection and then lands at sentiment, and the heaviness speaks to that. That was all very deliberate. It was the right colours to paint this picture."
Benchwarmers is followed by How Cool Is This Love featuring Ziyon. On the surface, it's an homage to his team and the work they've put in but I enjoy it much more if I imagine it a first-person narrative from the perspective of his career speaking back to him. The hook 'Many wish death upon me/You sacrificed yourself so that nothing harms me/How cool is this love?' makes light work of my alternative interpretation.
The hubris continues with Overtime, 30 000 Ft, and Stripes (feat. Buks) and then we start getting into the introspective thick of things lamenting the machinations of the industry in Poster Child, Ball & Chain (feat. Lilly Million), Frequent Flyer (feat. Elo), and One Way Ticket (feat. Spoek Mathambo & Buks).
Having moved from Universal Music to releasing his sophomore independently, he's familiar with the frustrations that come with balancing being true to your artistic self and making sure that your music has a platform and is heard. He laments this on Ball & Chain saying "Am I the same dude if they throw some Rands up? Or do I shuck and jive to make them throw their hands up?"
".Dreams.A.Plenty being released under Universal was purely just to learn. So I had all these ideas in terms of what I thought maybe I could pitch to them in terms of what we could do, but I really wanted to keep quiet and see how things work. And after giving it that time, I was just like 'Well, this is rubbish. This really doesn't work. This is ridiculous.' And that's when I started to provide my voice and everything I said would clash with how they did things and that's when I started to figure out that I'm probably able to do it myself, I just need the right foundation."
The radio game is another source of frustration. "There's a lot of crap that comes with radio, and to have to play that game also means you have to have this level of transparency in terms of know how you actually get music on radio. So you can have the answer that's on the website that says 'Just print the CD, leave it here, or give it to this person and you'll be fine' or you can cut the crap and you know what it actually takes. The issue with that is as soon as you start, you can't stop playing the game."
"Second thing is, there'll always be someone with deeper pockets than you. Always. I even got to that point where I started to realise that it might not serve me to play this game. But the issue is that you can't sit still, you can't just wait until they think that we're friends. If this single doesn't work, then try another one, try another one, try another one. Hopefully one bites and then it's time for an album. I maintain that the beginning of every year sees a gang of rappers going 'My album drops this year', and I always say the same thing [that] we act like it's up to us, we act like it's actually up to us. In this period alone, this September has seen, last week, Anatii dropping, this week me dropping, next week Nasty C dropping. The truth is these two artists have relatively comfortable radio presence. I don't. I just dropped my album. That doesn't actually happen. If we're talking SA hip hop, when does that happen? Cos you're told 'Let's get the right single' I mean, that's the reason why labels now give singles deals, right? It's like 'Uh uh, we'll try this one song, we're not committing to you. If that doesn't work, then we'll try another and another and another.' So where you had a plan for 2016, maybe 2020 your album comes out."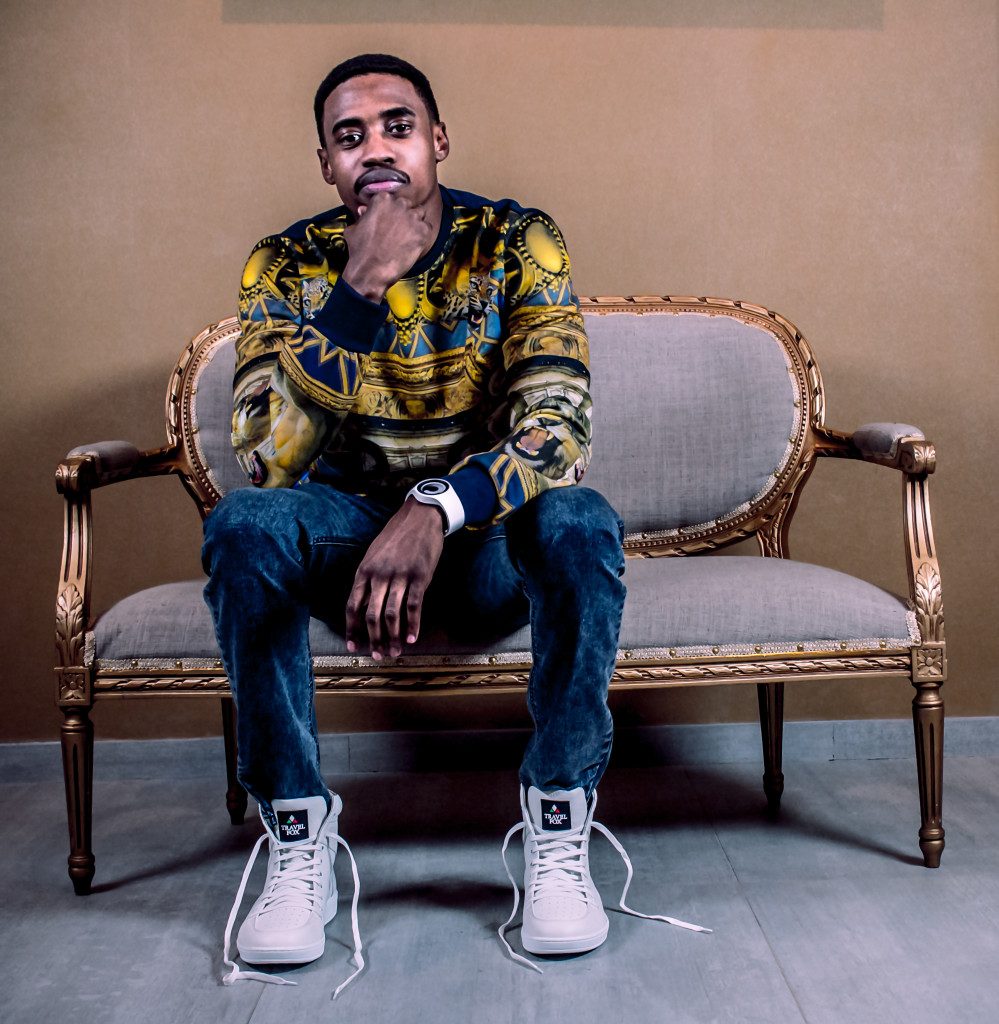 "And that's why it doesn't serve me to play the game according to who the client is. I articulate myself best in a whole project, a whole album. What happens when you tell that artist that you have to put out singles and until the masses bite, [that] you're not allowed to present yourself in your best way? So now what? I'm not allowed to have a voice in music? That's ridiculous! I have to be very unapologetic about my voice and my style and my sound, and I need to be so aggressive."
He's an artist that isn't trying to pursue hypebeast acclaim but serve an audience with whom he can leave his legacy. He never has to make this association verbally but the evidence is in the music. This is a concept album that can't be served up in single doses, it's a meander through reflections that can only be fully appreciated in its entirety.
Where he's been warned against conceptual projects from industry heads before, he's stuck to his inner voice. "Clearly I'm built for it. I'm now beginning to see myself having the patience to make it make sense."
The album starts to wind down now with sentiment on First Class Etiquette and A Safer High. Where the intro was a snippet from his parents' anniversary celebration, one year away from the Golden Jubilee, the love Solo has for his family becomes more evident towards the latter part of the album. A Safer High, speaking to his mom's tenacity and drive as characteristics mirrored in his own personality, becomes the perfect precursor to the album apex, Jubilee no Ligamo.
Jubilee; his late grandmother. Ligamo, his cousin, killed by police. This track is Solo's heart on his sleeve. He speaks to them as if they were here, as candid as you would be in a journal entry. The entire album has had the concurrent themes of family and the metaphorical middle ground of his career shaping the landscape of the album picture, but it's only in this track that the two meet in a poignant and soulful reminder of his life's motivation and raison d'être.
The middle ground can be attested to by many of us. It's the human condition, it's the hows and whys and whens that you're plagued with when insomnia wracks you in the black of the night. It reflects us all; our life experiences, our hopes and dreams. I realized exactly how special this album was when, in a particular moment of vulnerability, .Dreams.B.Plenty was the first thing I reached for to soothe my anxiety. I could relate. And more than that, I was inspired.
The skit that follows Jubilee no Ligamo brings in an unexpected element to the thematic trajectory; death. Placed perfectly, it captures the somberness of the mood, but hints at the possibility of rebirth like a phoenix from the ashes.
There could be no better way to end the album than with the title track. Undoubtedly my favourite, both the music and the lyrics capture Solo at his absolute finest. Solo is an incredible artist and this album showcases that in every way. It's an album that you have to live with for a while, compelling you to go back and unpack each layer bit by bit. In an industry saturated with instant gratification, it's a welcome diversion.
"It's the long road but we have the legs for it."