Words by Zee Ntloko
The popularization of dance and electronic music in South Africa is heavily owed to township culture. The rise of house music and the birth of kwaito are by-products of the kasi experience and Gqom is no exception. How a little-known genre cooked up in the backyard dwellings of D.I.Y DJs rapidly spread from taxi ranks to radio and national dance floors, and now international stages and big screens, is a fabled tale.
What started as a micro-scene in Durban townships has catapulted into worldwide prominence. Contrary to popular belief, Gqom is not all that new. With early underground emergence in 2008 and gaining traction in the 2010s, Gqom or colloquially "igqom", "gqomu" is a sub-genre of dance music which draws from house, kwaito and local hip-hop to create a completely unique tapestry. The word itself mimics the sound of a drum and can be loosely translated to mean "bang".
A typical Gqom track has a static and dark undercurrent, interspersed with often repetitive bridges and choruses. Gqom is typically slow-burning which allows for the beat to organically build to an exhilarating climax. The rough-edge sound is a stark contrast to the polished formula of local house music and mainstream kwaito.  It's an unforgiving reflection of its origin and that raw authenticity has helped propel it to the peak it now occupies.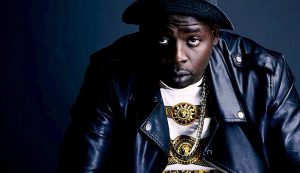 In under a decade, Gqom music has become Mzansi's distinctive sound and acts like DJ Maphorisa, DJ Tira, DJ Clock, Naked Boyz, Distruction Boyz and Babes Wodumo are household names. Entirely original, fully ground-breaking and as raw and hypnotic as the synths that characterize it, it simply cannot be ignored. As the genre approaches another milestone year, we look at its' genesis and rise and where the future of this subculture sound may lie.
The story of Gqom is also the story of how the distribution of music in South Africa has changed within the internet age.  Its creation is down to a group of young tech-savvy DJs and producers who would mix and master their tracks on easily-accessible software like ProTools and FLStudio and then upload these to various file hosting platforms. Gqom is essentially SA's first internet incubated genre with its' rapid growth owing to MP3 sites, file-sharing as well as Whatsapp and Facebook groups. Amid this, the music was also being heard in a way that is quintessentially South African – the hustle and bustle of the taxi rank.
Menacingly in-your-face, many of us experienced our first introduction to Gqom against the vibrating back seats of mini-buses or as taxis drove past blasting the latest mixes. Online networks would then spread these on file-sharing sites like Data File Host and copy links to a bevy of Facebook groups, the most well-known being the still active Gqom & Sgubu and We Love Gqom. In addition to this, mixes would also be sent around via Whatsapp groups – this disorderly and haywire network of music exchange was the perfect ingredient in scattering the sound around the country.  There was a time when Gqom was exclusively played in Durban, but the genre quickly travelled to other metros, club scenes and on to national prominence.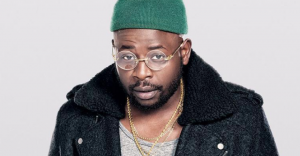 Pin-pointing Gqom's exact breakout year is difficult but the dominance of veteran DJ Tira's label Afrotainment has heavily contributed. Having introduced post-kwaito acts such as DJ Fisherman and Big Nuz. Much like the northern hemisphere, South Africa's summer is when the biggest songs in the country are showcased on dancefloors and Afrotainment has frequently ruled Dezemba. The Durban sound has also resulted in the emergence of arguably the biggest star and first lady of Gqom, Babes Wodumo.
Undoubtedly, Gqom's most fruitful season has come in the last 3 years. Babes burst into the scene in 2016 with her smash hit Wololo, followed by nominations in 2017 at the 23rd SAMA awards (and later a well-publicized snub) as well as a BET International Viewer's Choice Award nomination. A testament to her place within the genre is Babes' growing exposure internationally as collaborations with Diplo's Major Lazer and a cameo of Wololo in the biggest blockbuster film of 2018, Black Panther, as well as a spot on the official soundtrack can attest.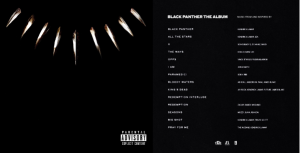 Another titan within this sphere is DJ Maphorisa whose massive hit Midnight Starring released in 2017, blazed through local dancefloors and even featured in NBA game pre -shows. Maphorisa has since worked with Major Lazer himself, scored a Boiler Room set and collaborated with current king of Afrobeat, Wizkid. He has also coined the term Gqom Wave having released a track and 15-minute documentary of the same name. The documentary features various DJs and tastemakers who are pushing the medium and serves as the perfect selling-point of Gqom to the overseas market, featuring the most popular sounds from Distruction Boyz, Busiswa and Babes Wodumo.
Speaking of Distruction Boyz, members Zipho Mthembu and Thobani Mgobhozi who hail from the township of Kwa Mashu in Durban, stamped their own territory with the undeniable hit Omunye which spurned a continent-wide dance craze and is currently sitting on 10 million Youtube views. In addition, their debut album Gqom is the Future became the first Gqom album to be certified Gold by RISA. Current force Busiswa has ruled the airwaves with her distinctive cadence and adlibs on hits such as Bazonyenza, Gobisiqholo and collaborations with the formidable Prince Kaybee on Club Controller and Banomoya. Other notable mentions who have pushed the wave forward are DJ Bongz, DJ Lag, Rudeboyz and Master T to name a few.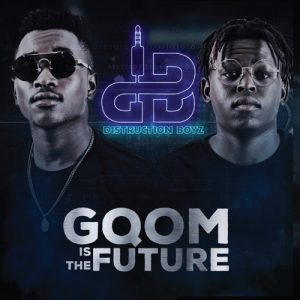 It's hard to speak about the trajectory of South African music without mentioning the very act of dance. From the birth of Kwaito and the blow up of House, something as second nature to locals as dance, has played a formidable part and no better is that recently illustrated than with Gqom. Several distinctive dance moves have sprung from this: the vosho, bhenga and the gwara gwara among them. In fact, the gwara gwara has leapt to an international audience with Rihanna incorporating the move into her choreography at the Grammy Awards in 2018 and very prominently featuring in Childish Gambino's video for This is America. DJ Bongz, the originator of the gwara gwara has sought to trademark the dance (no word yet on how the copyright proceedings have gone).
Perhaps Gqom's greatest strength is how easily adaptable it is to other genres. Being a genre that is a hybrid of others, its sound has heavily seeped into local rap. The influence is clearly heard among acts like Cassper Nyovest, Okmalumkoolkat, Riky Rick, K.O and Kwesta. Artists like Moonchild Sanelly have also successfully lent their vocals to Gqom cuts and Sho Madjozi has noticeably Gqom-esque beats as the backdrop to her distinct Xitsonga verses. Emerging acts like Stiff Pap, who are under the umbrella of "future Kwaito" are quite clearly a continuation of Gqom itself and perhaps a window into where this genre will go.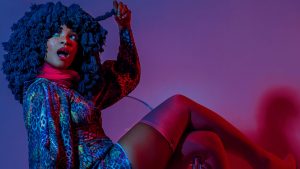 As Gqom continues to enjoy its heyday, it is difficult to predict the future. A genre's survival is dependent on how it continues to reinvent itself. As the soundtrack for the Millennial South African experience, Gqom has seeped into almost every facet of local music. As it transforms, it will either break away into other sub-genres or die off completely. The latter could seem far-fetched, but music is a strange beast. For its sheer dominance and grip on our soundscape, Gqom will have a monstrous footmark in the history of South African music and should spurn many subcultures to come. The future is Gqom, whatever form it will be.