Words by Joey Drumz
Very few genres require you to be on your toes and aware of yourself, and those around you, like Hip Hop. Everything can change in a matter of months and your current successes hold little weight with an audience whose overwhelming love for you today is equal only to their insatiable desire for constant innovation and re-invention. 
The last few years in SA Hip Hop have been an interesting time, to say the least, and with the doors into the game being held up by the industry's "invisible hand", we've seen a new breed of rappers take their "New Wave" to the internet to build a following away from conventional media. 
Eager and ready to shake every table in the the game, here's a list of some of the artists currently re-writing the rulebook.
The Big Hash
First up on the list is young Pretoria native The Big Hash whose career is currently poised to match that of prominent young MC's like Nasty C & A-Reece. Much like many of South
Africa's "New Wave" of rappers, Hash owes the growth of his legion of fans to free online streaming platforms like Soundcloud & Audiomack where his coverage is not restricted by the industry obstacles that often plague the rise of new artists. 
Although part of a broader community of "internet rappers" racking up thousands of streams, Hash has slowly been adding to his mainstream catalogue having secured a feature from Riky Rick on his single "Dark Horse", Tshego on "Palm Trees", as well as providing the assist to Nhlanhla Nciza's latest signees 2PM DJz on "Underwater". Going through his releases you quickly notice Hash's innate ability to navigate between hard bars and soft melodies, and that kind of duality has been the hallmark of many of the local and international scene's current and rising stars. With the right guidance, there's no doubt that Hash has the ability to become a force in the game for some years to come.
Darne Macino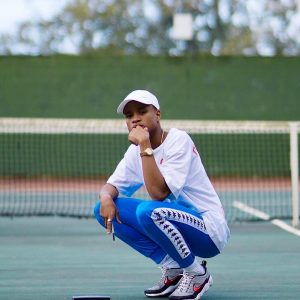 One of the more reclusive figures on this list has to be Darne Macino. Having already picked up internet buzz with songs like "Lately" and a feature on L-Tido's "My Clique", the Carltonville-born rapper remained relatively quiet until the release of the infectious "Location, No Location". 
The bouncy record and it's viral video saw him back in conversation but although he soon followed it up with a video snippet of a song called "Good Girl", little of Macino has been seen since. Alas, however frustrating his penchant for going ghost on fans is, he's still one of the most promising talents in SA Hip Hop and definitely one to look out for.
Golden Black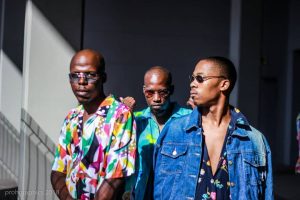 Golden Black stand as the only Durban-based outfit mentioned on the list and, in an unfortunate way, it almost bears testimony to the City's recent inability to nurture and provide enough platforms for its talent to flourish. Nevertheless the trio still managed to cause enough of a stir to land them a recording deal. They've since dropped a string of loose singles (including the Nasty C assisted "Dan Larusso"), a few guest appearances on DJ singles and announced plans to release their debut album before the close of the year. With that kind of momentum, one can surely look forward to some interesting developments in their story.
Manu Worldstar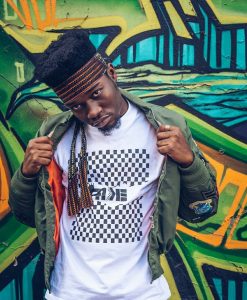 Anyone familiar with Vuzu Amp's rap reality show THE HUSTLE would be ok to start assuming that the show tends to do more for the artists it eliminates than it does for some of its success stories. Much like with Shane Eagle, season 2 saw Manu Worldstar eliminated before reaching the pinnacle of the competition. Manu then picked up the pieces to a disappointing campaign, dusted off his battle scars and came out a much stronger artist. The rap-heavy style that brought our attention to him on his "From Now On, Call Me Manu" project has since seen somewhat of a facelift as he currently dominates the clubs and airwaves with the more pop-centric "Nalingi". Diversifying his skillset and aligning himself with big players (through his Sony distribution deal) has placed him in a good position and the Congolese star looks pretty set to keep delivering on his potential.
Gator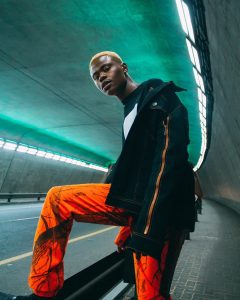 Johannesburg-based rapper GATOR is another frequently referenced figure in SA's growing wave of young trap-centric artists. Under the mentorship of industry disruptors Cutthroat Entertainment, 2018 has seen him release a pair of solo tunes titled "Rollercoaster" and "Live Fast Die Young" (the latter being rolled out with an accompanying music video). Although short on overall music this year, Gator did manage to land on the hook of the AKA-assisted "Lost Hills" by label-mate Vato Kayde and is, by all indications, still poised to release more content in the near future
Lynchparty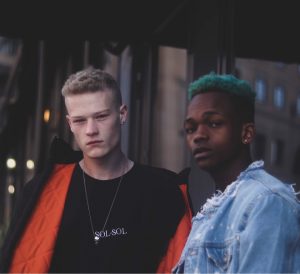 Existing almost completely in a grey area created by a new generation of hip hop artists, Joburg-based duo Lynchparty offer a sound more centred around melodies than it is around conventional raps. Their 2018 release 808 Pop EP is an impressive cocktail of influences that draws some noticeable inspiration from mainstream industry leaders like Nav, Trippie Redd & Playboi Carti (to mention a few). The two artists do well to compliment each other throughout the project and by the end you're left ready to experience it all again. Although young and independent, this standout pair is cultivating a sound that will set them apart from the rest and is definitely one of the most interesting acts to look out for.
Malachi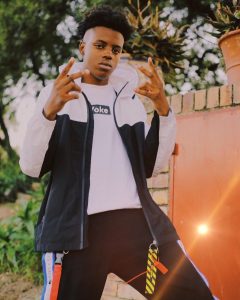 Another artist treading a musically ambiguous line is 18 year-old Malachi. For someone his age, he boasts a rather envious catalogue of music with his potential especially obvious on the stand-alone project The Book Of Malachi. Over some hazy Elohim & Elizee production, Malachi's smooth pen-stroke is matched only by his Tory Lanez and Tiller-esque delivery. His natural writing and recording ability, along with a growing fanbase, make it hard to see Malachi stay relatively off the radar for much longer.
Ecco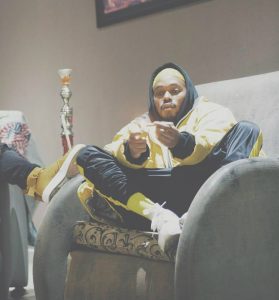 Although The Wrecking Crew work and release music formlessly and without any real priority for a specific artist, it would be hard to argue that Ecco hasn't been a notable and prevalent contributor to the crew's music offerings this year. After spending most of 2017 making brief cameos on various joints, 2018 has seen him grab more of the bull's horns with his most significant bars finding their way onto the critically acclaimed joint-project L3 (with A-Reece & Wordz) and, more recently, MashBeatz' "Thanks For Nothing". Now as much as he's part of an ensemble of rappers and no solo project has been announced from the camp, it would be fair to assume that he's finally found his own pen and we might be in for something in the near future.
Wordz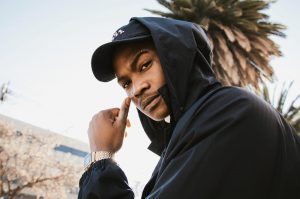 Another contributor on the Long Lost Letters (L3) EP that has caught the eye is Wordz from the rap crew 1000 Degreez. Little, beyond the fact that he and Reece go as far back as his pre-Ambitiouz days, was known about the rapper but 2018 has seen him gain a lot more traction than he had in previous years. As a lyric spitter by nature, you barely catch him dabbling between notes and bars and it's almost refreshing to see the ascent of someone with core rap values in a scene that often favours the jack-of-all-trades. Although merely a close associate of The Wrecking Crew, his multiple features on TWC joints is surely the start of more collaborations (and hopefully a solo project) very soon.
Focalistic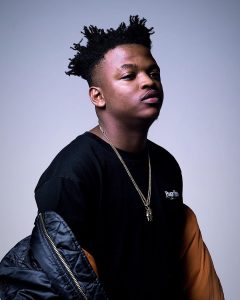 Pretoria is no stranger to producing top shelf talent, but Focalistic is a relative exception to the recent breed of rappers to come out of Cap City. Rapping almost entirely in vernac, you wouldn't be wrong to class him as more of a hood favourite than you would a member of the "New Wave'. This, however, takes nothing away from his ability to deliver when summoned, as already proven on his multiple solo and guest appearances in 2018. A cameo on 3 DJ records, including Major League's "19 Tobetsa", plus 2 of his own records (Kqo Kqo & Kshubile) have seen him work towards earning his Pitori Maradona moniker.