PUMA has resurrected the CELL Endura and CELL Venom from the past and reimagined it in black and white, with reflective elements on the upper and signature CELL cushioning technology at the midsole. Originally a training shoe made for high mileage runs, the CELL Endura and CELL Venom arrives in a new context to celebrate 20 years of its history and heritage.
This chunky archive classic is worn by Cape Town rapper YoungstaCPT – real name Riyadh Roberts – who has been unapologetically championing strong cultural messages through his music since 2010. With 30 plus mix tapes under his belt, a new album called "3T – Things Take Time" and latest song release titled 'Own 2019', YounstaCPT is at the forefront at SA street and hip hop culture, making him the perfect fit for the PUMA CELL.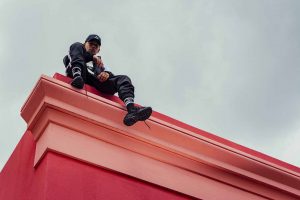 Youngsta has spoken to The Plug exclusively about his collaboration with PUMA.
The Plug: What do you love most about the PUMA CELL Reflective Pack?
 YoungstaCPT: I think the simplicity of it is what I like about it the most. Monochrome will never go out of style and it's easy to pull off with any outfit.
 Why do you believe PUMA is at the forefront of street culture in SA?
PUMA strategically placed themselves amongst the right people in the right places for years, it's just now that the urban world is being dominated by the brand through all forms of media, most recently music. But for years I knew the Cape Town B-Boys (breakdancers) for rocking PUMA so it goes to show the visibility has always been there from the streets.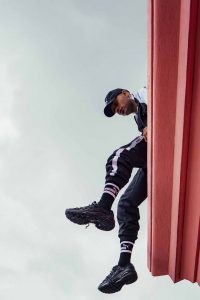 You've been in the rap game since 2010. Tell us about your new album "3T – Things Take Time" and latest song release "Own 2019'?
 The album is my debut release. It will be released independently but still have the mainstream push. It's a historic album in my opinion and hopefully will be hailed as a modern day classic. 'OWN 2019' is an annual song I've made for fans doing my year end wrap ups. It's just a fun way to start a new year.
Tell us more about the '90s CELL cushioning technology? How comfortable are the CELLs though?
 The PUMA CELLS are very comfy and cosy. I do a lot of live shows and travelling so I'm always looking for something durable and comfortable.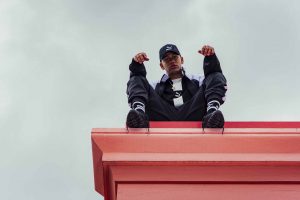 Your advice to aspirant rappers – how can they stay inspired and committed despite setbacks, what pitfalls should they look out for?
I have no real module or steps of success. If you can work your butt off and stay focused on the goal at hand you should be alright. The industry changes at a rapid pace so keeping up with the latest trends is necessary – but knowing your history and learning about hip hop will benefit for a longer career.
 Any words of wisdom you live by?
 Aspire to Inspire.
What is the best advice you have ever been given?
 If you want people to think big, then give them something big to think about.