From Straight Outta Compton to The Photograph, these are 10 of the best film soundtracks of films now showing on Showmax, in our humble opinion…
A major talking point soon after the release of the Fred Hampton biopic, Judas and The Black Messiah (2021), on 12 February 2021, was the soundtrack that accompanied the film. Aptly titled Judas and The Black Messiah: The Inspired Album, the soundtrack was executive produced by the talented hip-hop producer Hit-Boy, who managed to assemble an Avengers-esque roster of A-list emcees. Nas, Jay-Z, Black Thought, SiR, A$AP Rocky and Rakim are amongst the group of esteemed artists who found placement on the critically acclaimed soundtrack.
Back in the 1990s and early 2000s, some of the best music – R&B, soul and hip-hop mostly – would frequently be found tucked away in film soundtracks. This went a long way in the marketing of such films, so much so that one would be forgiven for seeing the film soundtrack as an integral companion piece. Some of the most memorable scenes in many films are underscored by an equally beautiful piece of music, which usually augments the impact of that particular scene.
Who could ever forget the love-making scene between Jada Pinkett Smith and Blair Underwood in Set It Off with En Vogue's "Don't Let Go" playing in the background? Or "Still D.R.E." by Dr. Dre playing during the "You're in the office, baby!" scene involving Denzel Washington and Ethan Hawke in Training Day?
The practice, unfortunately, has been on the wane in recent years, with really good film soundtracks being far and few in between. However, with the renewed interest in film soundtracks brought upon by the Judas and the Black Messiah soundtrack, we were compelled to look back at some of the best film soundtracks to be released in the past years – with a keen focus on films currently showing on Showmax.
Here's a list of 10 of the best film soundtracks you should listen to of films now showing on Showmax.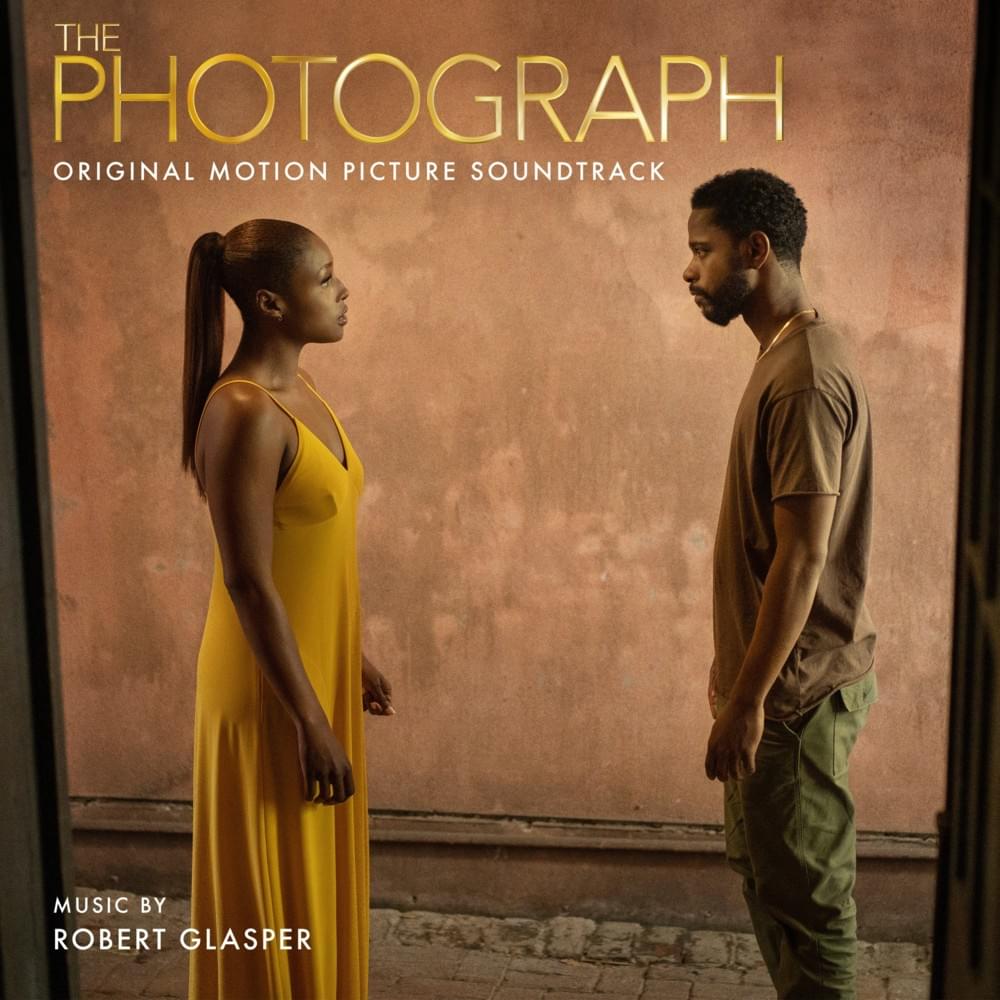 01. The Photograph: Original Motion Picture Soundtrack (2020)
Released on Valentine's Day in 2020, The Photograph is a romantic drama starring Issa Rae alongside Lakeith Stansfield. Renowned R&B/Soul & Jazz virtuoso Robert Glasper was enlisted by the director of the film, Stella Meghie, to helm the film's soundtrack. What results is a soothing Jazz score that's completed with soulful R&B ballads of the new and old, including James Poyser and Erykah Badu's 2019 Squeeze cover "Tempted", Anita Baker's "Caught Up In The Rapture", Whitney Houston's "You Give Good Love" with more contemporary songs from Anderson .Paak's "Come Home", Solange's "Stay Flo" and Arie Lennox's "Chicago Boy", among others.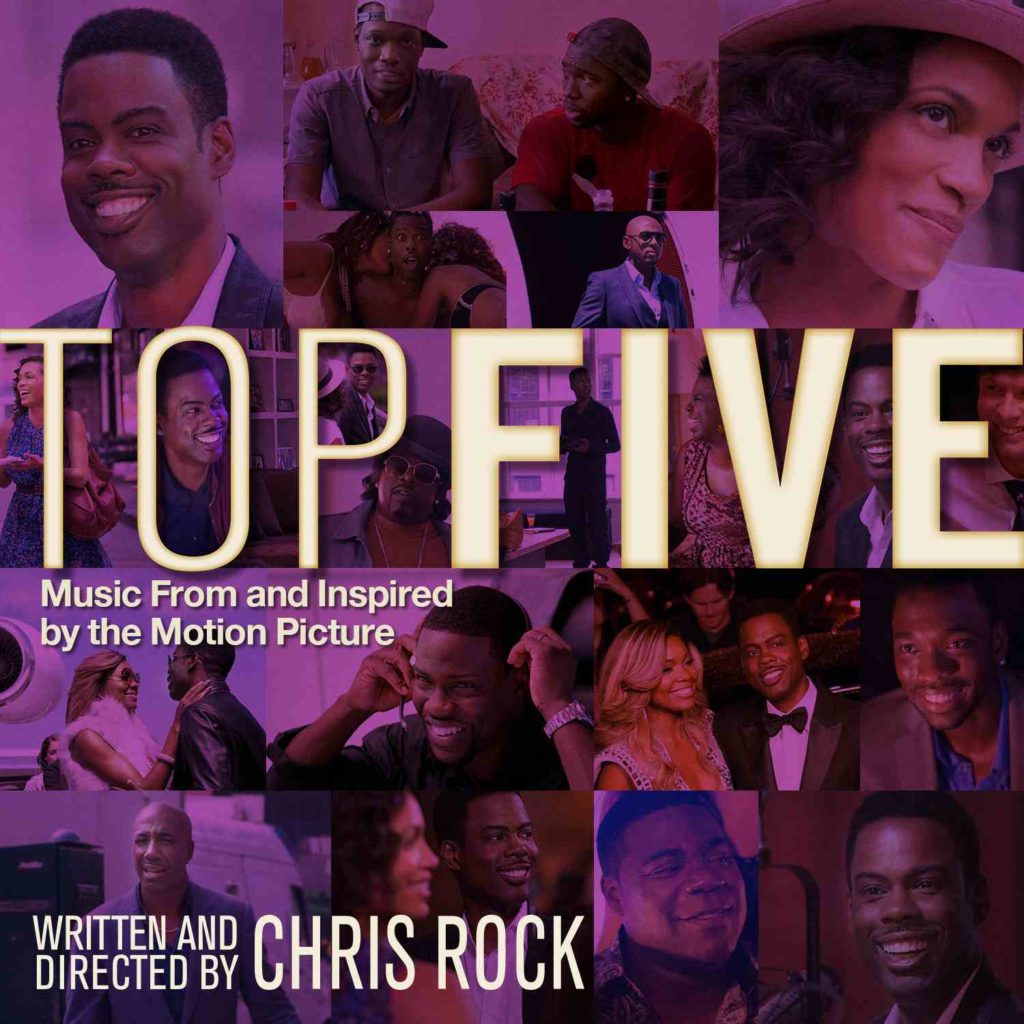 02. Top Five: Music From And Inspired By The Motion Picture (2014)
One of Chris Rock's critically acclaimed performances is in his film Top Five in which he plays a character loosely based on himself, Andre Allen, who is a comedic actor trying to make a foray into serious role films. With a bevvy of captivating A-list celebrities making cameos in the film as well as supporting roles by Rosario Dawson, Gabrielle Union & Kevin Hart, its score also impresses with a selection of potent hip hop songs. Curated by The Roots drummer, Ahmir "Questlove" Thompson, the soundtrack includes The Roots' "How I Got Over", DMX's "Ruff Ryders Anthem", Jay-Z & Kanye West's "N***** In Paris" as well as Public Enemy's "Fight The Power", among others.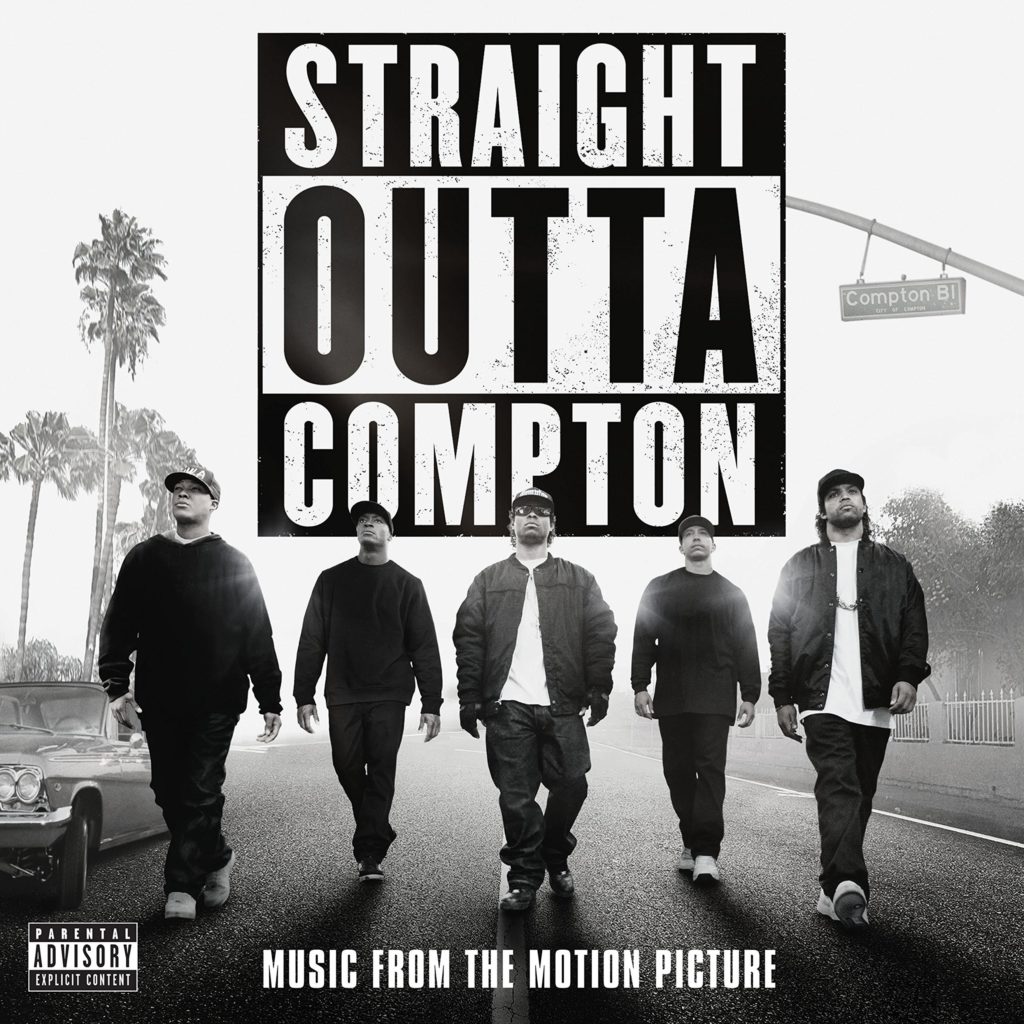 03. Straight Outta Compton: Music from the Motion Picture (2016)
Chronicling the formation of the historic gangsta rap group NWA, Straight Outta Compton is a celebrated music biopic directed by F. Gary Gray. It has been hailed for its accurate portrayal of its subjects as well as being a box office hit. While the music that populates the soundtrack is mostly the actual music done by the group NWA – consisting of producer extraordinaire Dr. Dre, legendary rapper Ice Cube alongside DJ Yella, MC Ren and the late Eazy E, it also houses some music by other acts. Roy Ayers' "Everybody Loves The Sunshine", Parliament's "Flash Light", Dr. Dre's "Ain't Nuthin' But A G' Thang" as well as Funkadelic's "(Not Just) Knee Deep" all find placement on the soundtrack.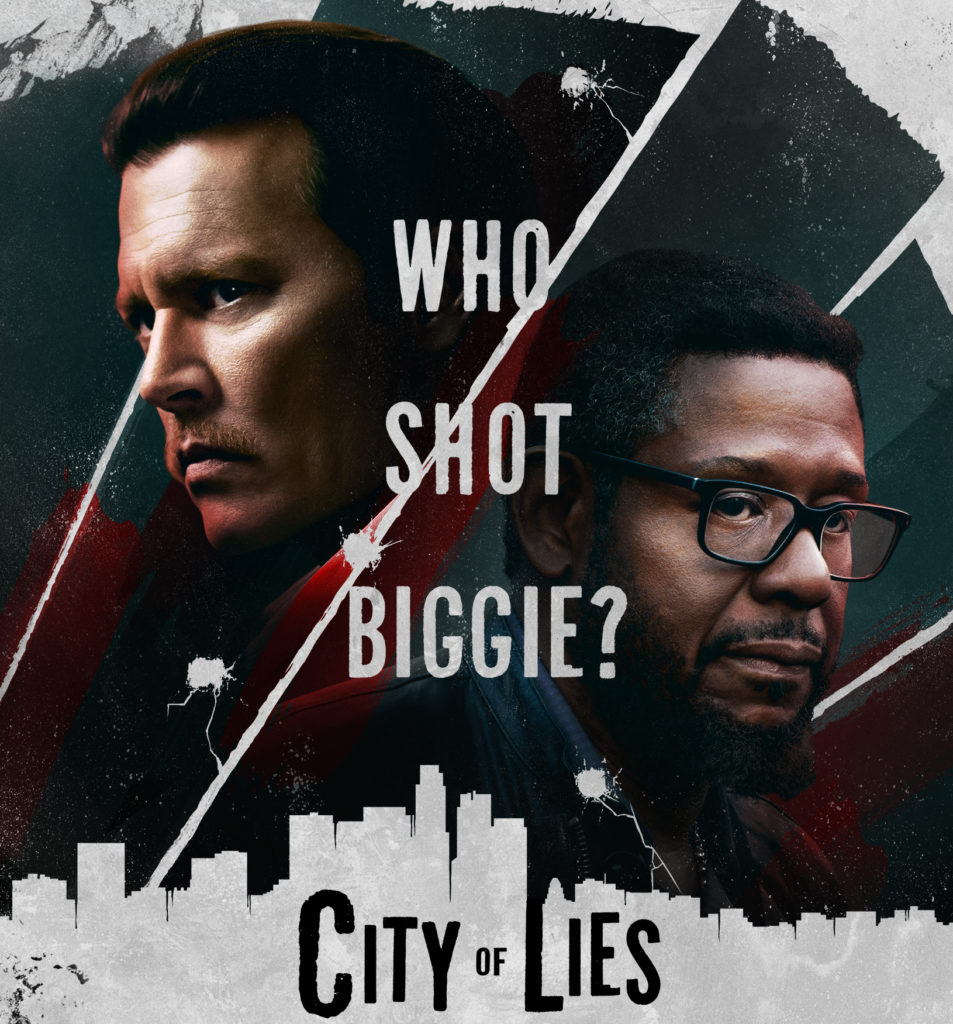 04. City of Lies Soundtrack (2018)
Johnny Depp and Forest Whitaker star in this crime drama that centres on a retired LAPD detective, Russell Poole, as well as journalist, Jack Jackson, who both lead a fresh investigation into the murders of slain rappers, 2Pac and The Notorious B.I.G. As can be expected, the soundtrack to the film is riddled with music by the two, late rap legends. Some of their biggest songs such as The Notorious B.I.G.'s "Juicy", 2Pac's "Dear Mama" as well as other songs from other artists make the album. Furthermore, affiliates of both rappers are also featured on the soundtrack, such as Dr. Dre ("The Next Episode"), Ice Cube ("It Was A Good Day") and Puffy ("It's All About The Benjamins"), amongst others.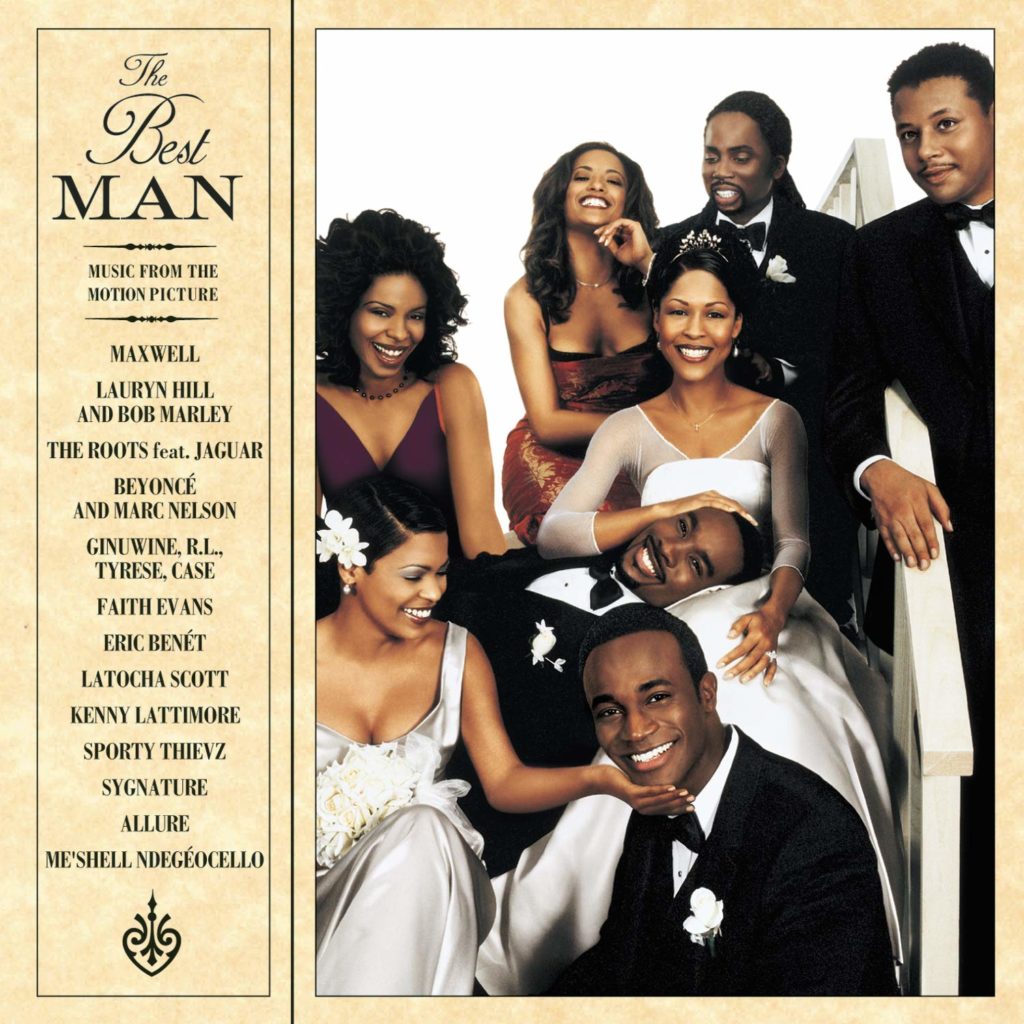 05. The Best Man – Music From The Motion Picture (1999)
With an ensemble cast that includes Nia Long, Taye Diggs, Morris Chestnut, Terrence Howard and Regina Hall, The Best Man is one of the foremost romantic comedy film features with a predominantly Black cast. It turned its stars into household names and also boasted some of the best R&B music in modern Black film, remaining as a fan favourite over the years. Released in 1999, the soundtrack has contributions from some of the best R&B artists of the time, including Maxwell's "As My Girl", Beyonce's "After All Is Said And Done", Kenny Latimore's "Beautiful Girl" and the star-studded "The Best Man I Can Be" by Ginuwine, R.L., Case and Tyrese.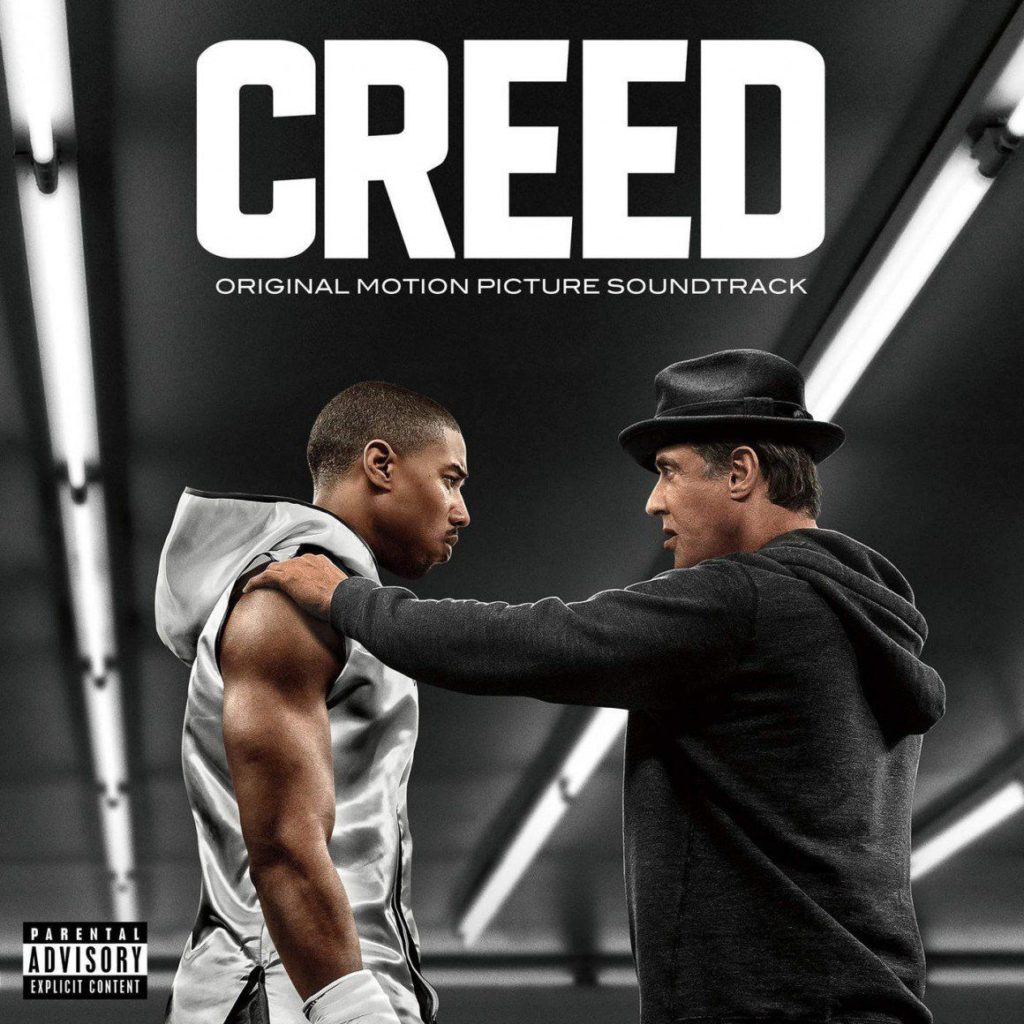 06. Creed: Original Motion Picture Soundtrack (2015)
Sylvester Stallone's brainchild, Rocky, continued to grow legs with this film. A new instalment sees the character of Apollo Creed in the original film that debuted in the 70s find a life of its own in the form of his son getting a standalone film. Played by Michael B. Jordan in the titular role of Adonis Creed, the son of Apollo Creed, the protagonist reaches out to his father's foe turned friend, Rocky Balboa, in attempts to embark on a boxing journey of his own. Directed by Ryan Coogler, the film's soundtrack is a collection of a variety of artists representing different eras and genres. These include The Roots and John Legend's "The Fire", Harold Melvin & The Blue Notes' "Wake Up Everybody", Tessa Thompson's "Grip", Future's "Last Breath" and Meek Mill & Tory Lanez' "Lord Knows" among others.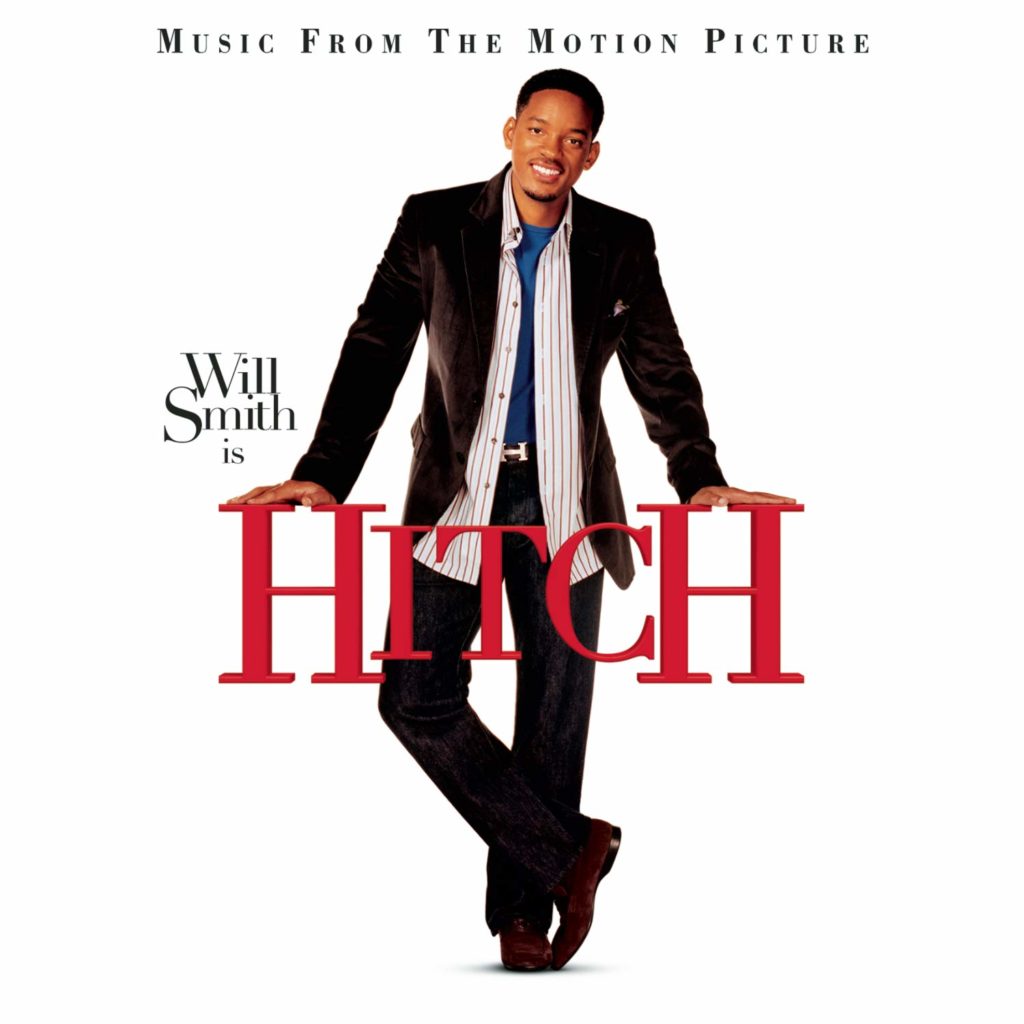 07. Hitch – Music From The Motion Picture (2005)
During his most prolific period as a film star, Will Smith dabbled in virtually every film genre there is. Hitch was a surprisingly welcomed turn in the romantic comedy genre and his star power shone in it. Charmingly playing a dating expert who specialises in teaching men how to impress and get the favour of women they like, he is stunned when the woman whom he likes doesn't seem to be impressed by his tricks. The film's soundtrack consists of songs by the likes of Amerie ("1 Thing"), Omarion ("Never Gonna Let You Go"), Earth Wind & Fire ("Reasons") and Kevin Lyttle ("Turn Me On"), amongst others.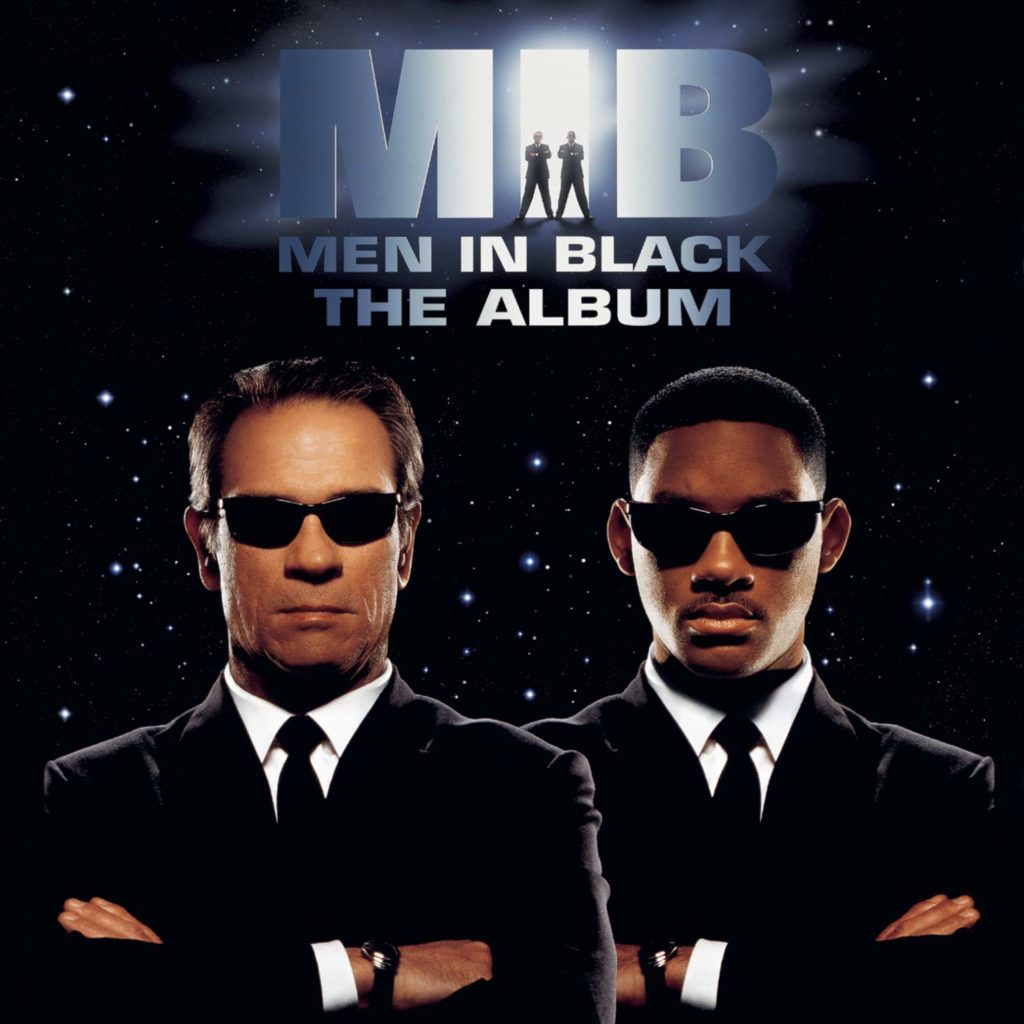 08. Men in Black – The Album (1997)
In one of the roles that propelled him into superstardom, Will Smith stars as Agent J, alongside Tommy Lee Jones's Agent K in this alien invasion sci-fi action-comedy. The film's premise focuses on a secret service – M.I.B – whose role is to monitor alien activity after it is revealed that aliens are present on earth, living as and amongst humans. The soundtrack of the film performed extremely well on the Billboard 200 charts, staying atop for two consecutive weeks. It featured an array of artists that includes Ginuwine ("I'm Feeling You"), Nas ("Escober '97"), A Tribe Called Quest ("Same Ol' Thing"), as well as a lesser-known Destiny's Child ("Killing Time") and an even lesser-known Alicia Keys ("Dah Dee Dah (Sexy Thing)") at the time.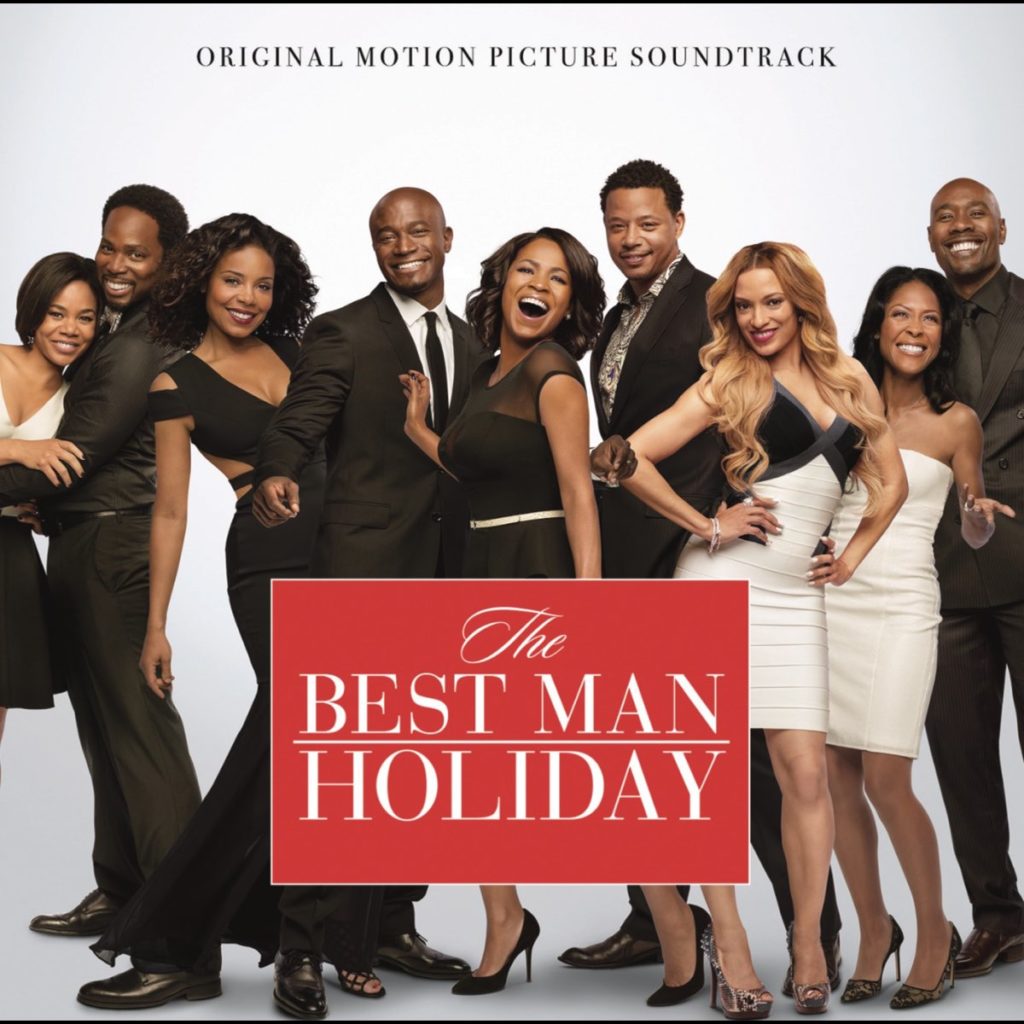 09. The Best Man Holiday: Original Motion Picture Soundtrack (2013)
The sequel to The Best Man is a Christmas-centric affair that sees most of the original cast return and reunite for a festive holiday. While some are ahead in life, some aren't as fortunate. But as was the case with the first instalment, there is lots of drama, with secrets being kept and then revealed. The Soundtrack is mainly Christmas-themed reimaginings, that include Mary J. Blige's "This Christmas", Jordin Sparks' "Christmas Time to Me" as well as a wonderful cover of Stevie Wonder's "As" performed by Anthony Hamilton & Marsha Ambrosious. A golden oldy feature, in the form of "Can You Stand The Rain" by New Edition is also included.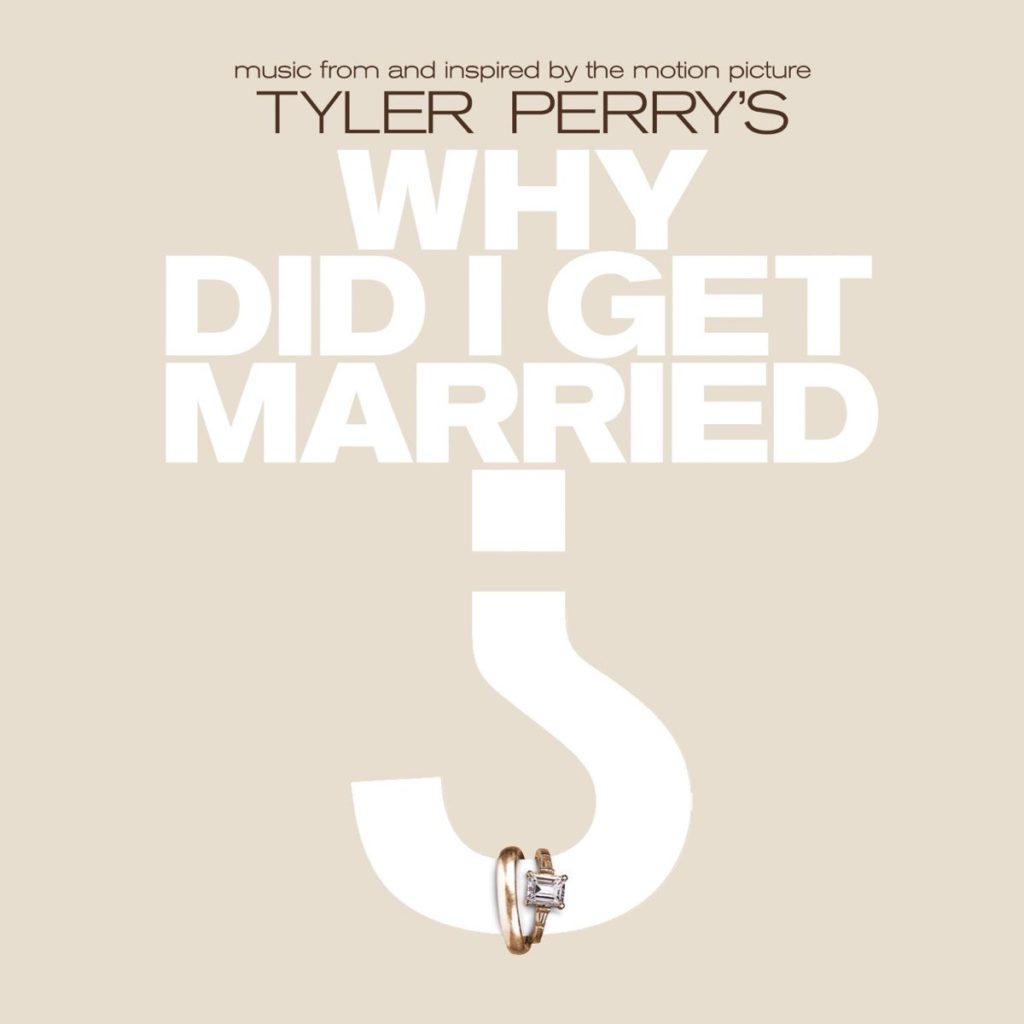 10. Why Did I Get Married? Soundtrack (2007)
Tyler Perry's Why Did I Get Married signalled the Tyler Perry renaissance which was marked by a high functioning period in his career where he was directing, writing and producing lots of films that explored African American lives. It is one of his major films not to feature the Madea character. Instead, it focused on a group of eight friends who make out four couples, deciding to go on an excursion to lodge at a mountainous location. The purpose of the trip is to deal with their marital issues and hopefully bond. The film's soundtrack is a powerful collection of deeply felt R&B songs sung by, amongst others, Tyrese ("One"), Babyface ("Sorry For The Stupid Things"), Anita Baker ("You Belong To Me"), "Musiq Soulchild ("Betterman"), Beyonce ("Flaws and All") and Kelly Price ("Why").