Words by Tiffany Lekuku
Oxford Dictionary defines a Tastemaker as, 'A person who decides or influences what is or will become fashionable.' Here  at The Plug we are constantly on the look-out and in awe of new and established trailblazers who making an impact in their respective fields and South Africa is one such place that has an abundance of such talent. 
This month we are putting a spotlight on and exalting 20 fashionable individuals who are constantly influencing and shaping the fashion landscape in SA. When these people cough, the whole country catches a cold.
(The list is not in any order):
1.) Vika Shipalana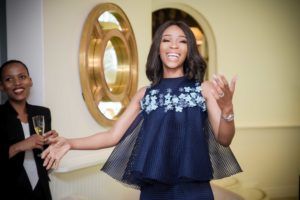 Founder & CEO of VBS Luxury Group, Vika is also the former Prestige Director at Pernod Ricard South Africa where she introduced the world's wealthiest individuals to the group's extravagant brands through meticulously curated experiences all the while heading up a prestige team that looked after high-end champagne and spirit brands. Vika's style is effortless and elegant.
Instagram: @vikashipalana
Twitter: @vikashipalana
2.) Tebello "Tibz" Motsoane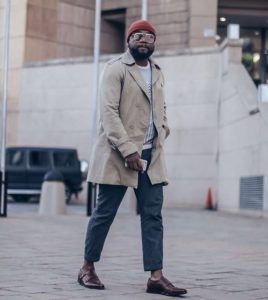 Tibz is a marketing cognoscente and Founder of Showlove & Cafe Tibz. His love for fashion and flair for style has previously earned him a place on the  GQ's Best Dressed List.
Instagram: @Tibz06
Twitter: @Showtibzlove
3.) Kefilwe Mabote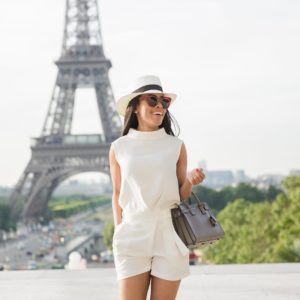 Kofi is a Personal Shopper, Stylist and Digital Entrepreneur. She has carved out a name for herself as one of South Africa's most stylish women, and with an undeniable knack for luxury she has managed to build a reputable brand.
Instagram: @Kefilwe_Mabote
Twitter: @Kefilwe_Mabote
4.) Vuyo Magazi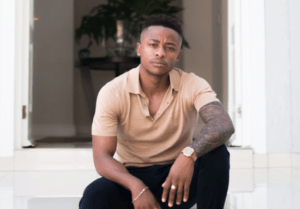 Men's Fashion Blogger Vuyo grabbed our attention with his relatively new blog aptly titled SAX, which aims to take readers through his journey of fashion, health and lifestyle. SAX is a refreshing platform that offers features such as grooming tips and how to dress for your body type. With a suave fashion sense and flair for timeless pieces, he is one we look forward to see growing.
Instagram: @saxbygiteaux
Twitter: @Giteaux
Website: www.saxblog.co.za
5.) Sian Eckles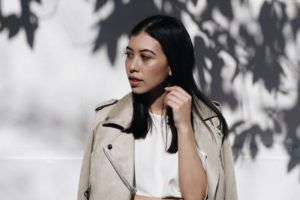 Personal Style blogger Sian has a keen eye for style and it is evident across her social media pages that are meticulously curated with warm hues and undertones; her casual chic fashion sense is a go-to for some inspiration.
Instagram: @theivywolfe
Twitter: @sian_eckles
Website: www.ivywolfe.com
6.) Martin Magner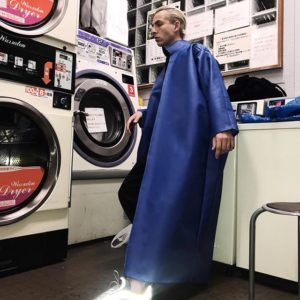 Creative Director at Andpeople, a Cape Town-based creative agency, Martin uses his artistic flair and unique perspective on fashion and urban culture to influence brands managed by the agency such as Levi's, adidas and Jose Cuervo.
Instagram: @martinmagner
Twitter: @martinmagner
Website: www.martinmagner.com
7.) Kelly Fung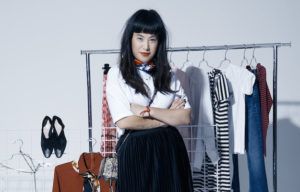 Editior-In-Chief at Elle South Africa, Kelly has an impressive resume under her belt with previous job titles such as Beauty Director at Marie Claire and Superbalist Fashion Director. She continues to work behind the scenes to carefully curate a fashion and beauty world ready for our consumption.
Instagram: @x_kellyfung_x
Twitter: @KellynFung
8.) Chu Suwannapha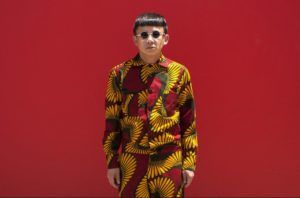 South African-based fashion designer of Thai decent, Chu is famously known for his love of prints. His distinctive brand and designs have grabbed the attention of numerous celebrities, including Riky Rick who recently broke the internet at this year's SAMAs by dressing in Chu's latest boundary-pushing collection.
Instagram: @Chusuwannapha
Twitter: @Chusuwannapha
9.) Prime Obsession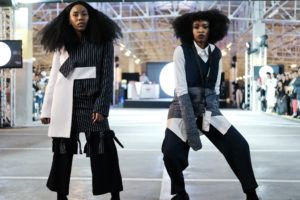 Fashion and Interior designers Shelly Mokoena and Keneilwe Mothoa are the forces behind the clothing brand that has gained national and international acclaim. From brands such as Woolworths to Vogue Magazine, their unconventionally minimal approach to fashion is showcased season after season with each collection they drop.
Instagram: @Prime_obsession
Twitter: @Prime_obsession
10.) Rikhado Makhado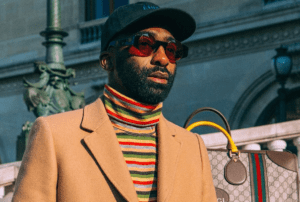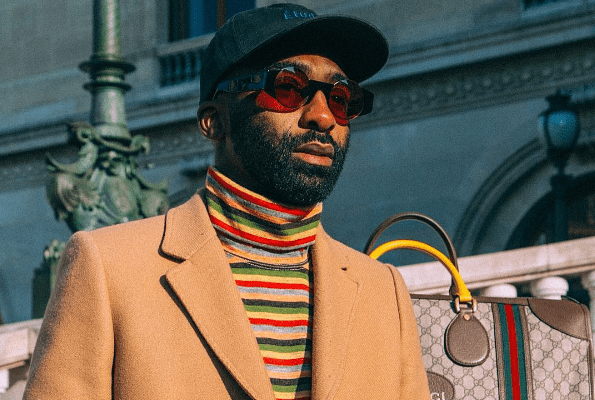 Rapper and style maven Riky is arguably the most stylist artist in all of SA entertainment. Riky has garnered a reputation for taking fashion risks and going into terrains that his peers shy away from. His social media pages give a great bird's eye view of his style inspiration and moves.
Instagram: @Rikyrickworld
Twitter: @Rikyrickyworld
11.) Mmanaka Kelobonye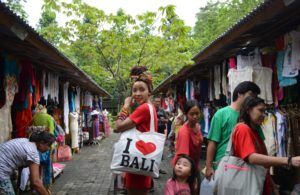 Actuarial specialist and founder of clothing label CMK by Mmanaka, this creative lady is slowly ingraining herself in the hearts of SA's fashion fraternity. With a refreshing eye for style she effortlessly puts together and creates pieces that leave you inspired to take more fashion risks.
Instagram: @Mmanaka
Twitter: @Mmanaka_
Website: www.mmanaka.com
12.) FAKA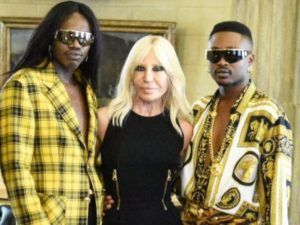 Local music and art duo, Desire Marea and Fela Gucci are known for their nonconformist and daring style. They are renowned for their 2016 debut BUTTONS and in the past week the duo posted an IG picture standing next to fashion designer Donatella Versace. It was announced that they got scouted to be the official runway music for Versace Spring Summer 2019 men's fashion show in Milan by Donatella herself.
Instagram: @Desiremarea & @felagucci
Twitter: @FAKA_SA
13.) Asanda Sizani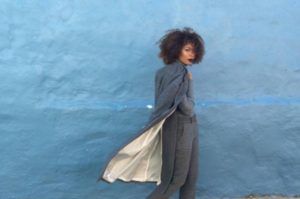 Newly appointed Editor-In-Chief at GLAMOUR Magazine SA, she has previously held the positions of Fashion Editor for Woolworths' WMag and Fashion Editor at Elle Magazine SA. With an art direction background, Asanda continues to shape SA's fashion industry with her well-honed insights.
Instagram: @Asandasizani
Twitter: @Asandasizani
14.) Kayde Psiroukis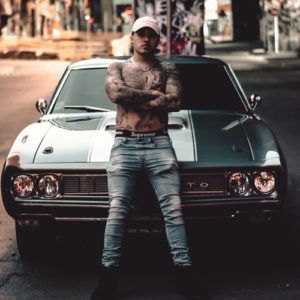 Vato as he is popularly known, is the owner of La Familia Street Culture, a clothing store which houses some of the world's high-end popular street culture brands such as Yeezy, Balenciaga, Vetements and OFF-WHITE.
Instagram: @vatokayde
Twitter: @Vatokayde
15.) Tinuke Eboka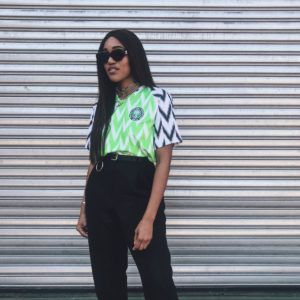 The CPT based fashion blogger and influencer has had an impressive start to her blogging career. The stylish Tinuke already has a Spree campaign under her belt and has covered São Paulo fashion week with AFI Privè.
Instagram: @tnxbk
Twitter: @tnxbk
16.) Menzi Mcunu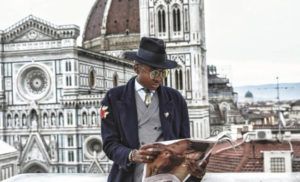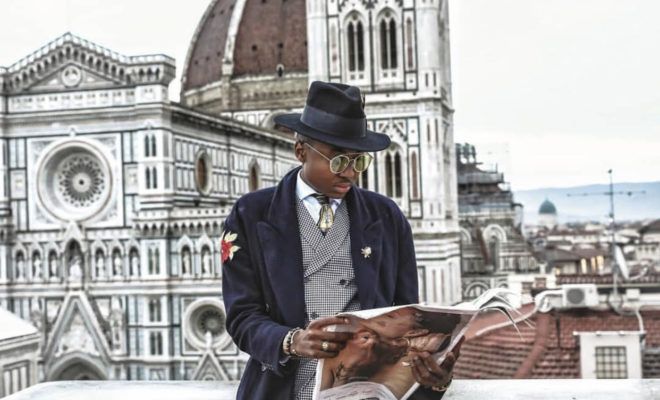 Founder of Afrocentric Gentlemen and GQ's Best Dressed Man of the Year for 2017, Menzi continues to make impressive strides in his career. Menzi has already started playing on the global stage – his appearances at Pitti Uomo and São Paulo Fashion Week stole the show. 
Instagram: @Menzi_xonx
Twitter: @Menzi_xonx
Website: afrocentricgentlemvn.tumblr.com
17.) K.Dollahz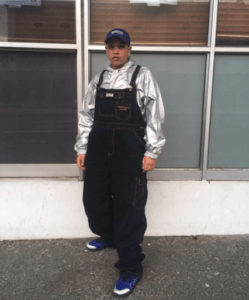 K.Dollahz is a CPT-based DJ who has banged out show-stealing sets at gigs such as Boiler Room, Seize the City and Red Bull Music Festival. K.Dollah's style is mad jiggy with brands such as Young 'n Lazy, 2 Bop and Nike being firm favourites.
Instagram: @K.Dollahz
Twitter:  @Kdollahz
18.) Hayden Manuel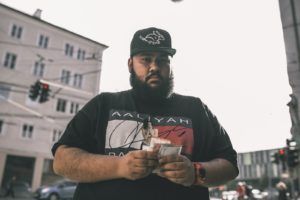 Hayden aka Big Gorgeous is arguably one of the most influential street culture aficionados in the land. He previously worked as an unofficial ambassador for Nike but has now grown into a formal lifestyle marketing position at Puma where he makes sure the German sportswear brand stays hot in the streets. 
Instagram: @Hakesy_vet_ket
Twitter: @Hakesy_vet_ket
19.) Nokanamojapelo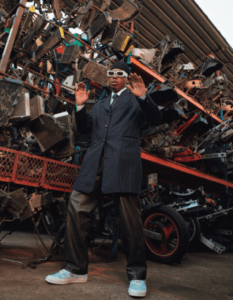 Noko is the Founder and Designer of DOCC Clothing, a local brand that specialises in avant-garde streetwear. The hip designer has collaborated with Nike and is well-positioned to blow up his version of streetwear.
Instagram: @Nokanamojapelo
Twitter: @Nokanamojapelo
20.) Sarah Langa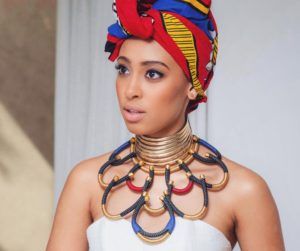 Sarah Langa is a highly influential person in SA's fashion and beauty space. Her style is sophisticated and elegant. As a fan of high-end brands such as Chanel, Gucci and Prada, Sarah gives her legion of followers a daily glimpse into a lifestyle that they dream of having.
Instagram: @sarahlanga
Twitter: @sarahlanga