Cotton Fest took place earlier this month and Spotify partnered with the festival to honour SA Hip Hop history with a photographic installation tracking the history of the genre in South Africa. In Black & White: Wall of Legends celebrated South African Hip Hop's key role players, and brought to life the story of SA Hip Hop's music, movements, cultures and subgenres, from the turn of the millennium.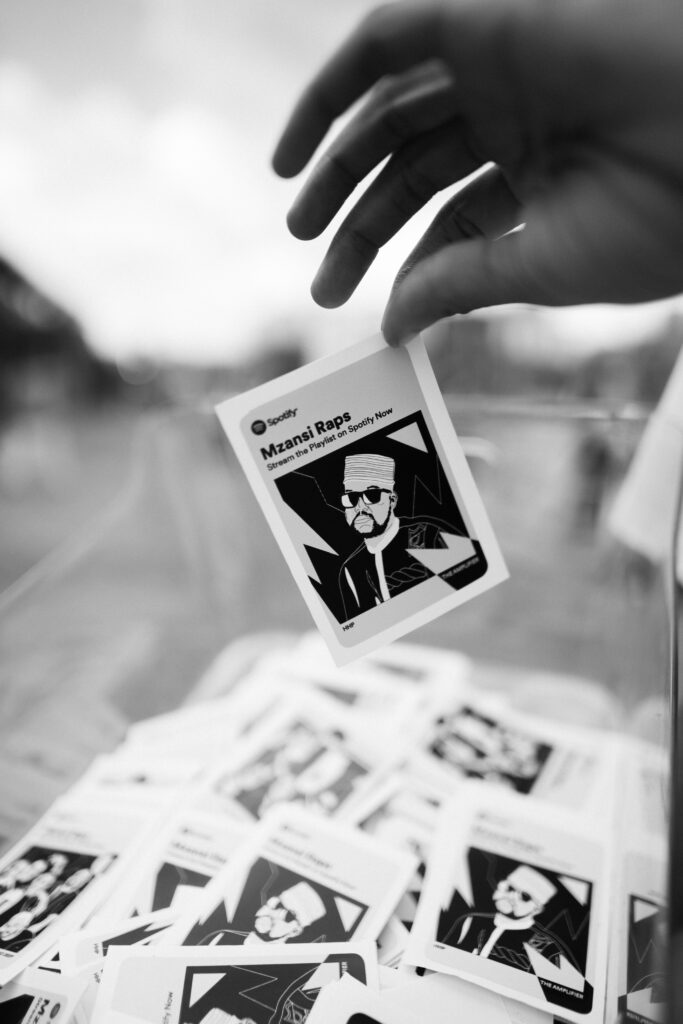 Industry expert and SA Hip Hop pioneer Bradley Williams AKA DJ Bionic, and youth culture leader Mpumelelo Mfula spent weeks planning and mapping out the local story of this genre. The result was a beautifully designed 10 minute visual loop, displayed on high-quality pixel LED screens, featuring the various chapters of South African Hip Hop. The visual story revolved around key moments and turning points by Riky Rick, Godessa, HHP, Skwatta Kamp, Blxckie and more. The body of work also celebrated Women in Hip Hop and the role they played in the genre's evolution.
The monochrome visual narrative moved from first focusing on key musicians and movements in South African Hip Hop and then highlighted the collectives and communities that have helped shape the culture. The chronological order of the list and narrative echoed the theme that Hip Hop as a culture will never die, but will multiply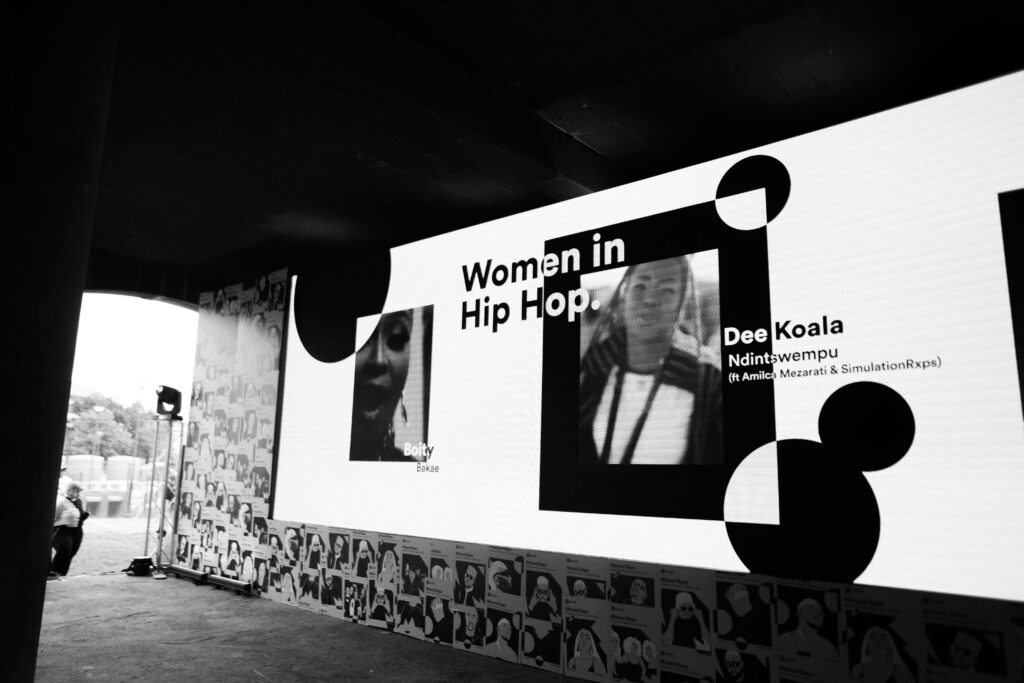 Together with the physical activation, Spotify also created a Cotton Fest take-over on the Mzansi Raps playlist on the platform. The playlist brings the story of SA Hip Hop music, cultures, movements, and subgenres to the fore and celebrates those who have shaped the culture that we know and love. If you weren't at Cotton Fest, you can still enjoy the celebration as it continues throughout the month of February.
They came, they saw, they multiplied. Continue the celebration of legends with Spotify x Cotton Fest on their Mzansi Raps playlist here.