Imagine a night out at Genesis All Black. You walk into the Newtown venue ready to have the night of your life. Your drip check is complete, and you take a turn at the photo booth to snap a few pics. The venue packs up and DJ LeSoul is hitting the spot with your favourite tunes. The Vogue Nights runway is heated, and the battle of beauty begins. You whip out your phone to capture memories of one of the best nights you've had out in a while.
Blxckie takes to the stage and performs his latest single "Khuphuka". The crowd goes wild, and you have a front row spot to check it all out. Your phone has just given you the 10% battery life warning. You've been going hard on capturing videos of the night. This might cause panic to ensue for most people; you need to hail an Uber for the night to get home and you're not sure your battery life will last.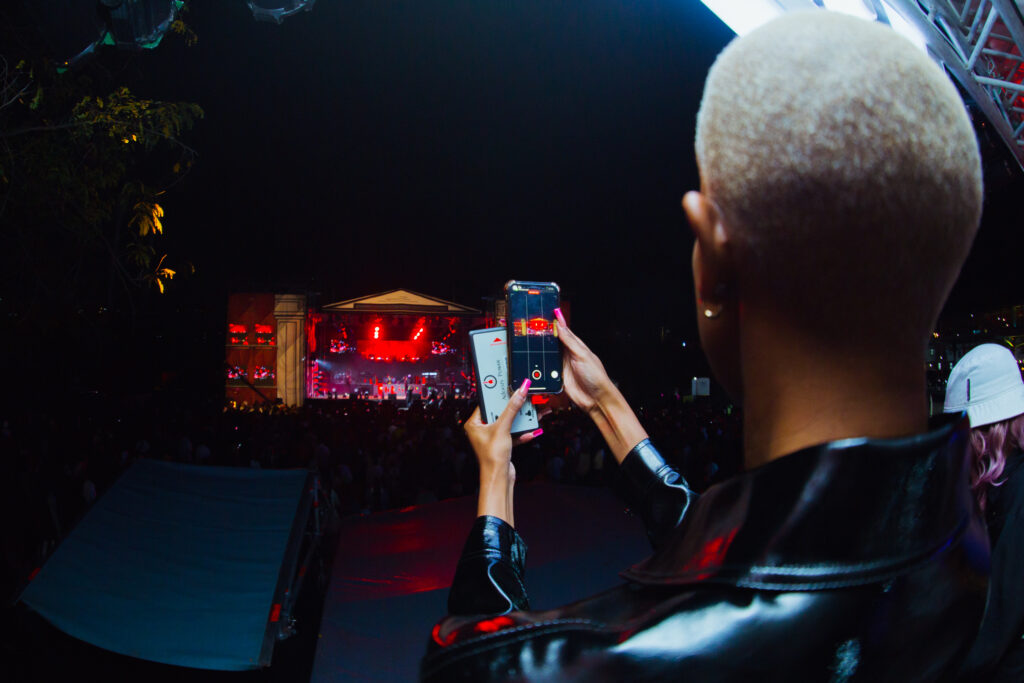 If you're powered up with Adoozy, this doesn't bother you. You simply head over to the Adoozy Power booth and pick up one of their power banks to charge up your device.
What is Adoozy Power? They're an automated powerbank rental service that enables you to rent a powerbank by waving your hand under the biometric scanner or mobile phone QR code scan. Whenever you need access to recharge your devices on the go, Adoozy Power has a solution for you. They've been spotted at Bacardi Holiday Club, CottonFest, and most recently Genesis All Black.
How does it work? Sign up, power up, and return the power bank. If you wanna be part of the rental network, head over to your app store and download the Adoozy Power App. Sign up on the app by providing your personal details and head over to an Adoozy Tower to complete the process. The process is completed by waving your hand over the biometric scanner to capture your fingerprints and you're ready to go.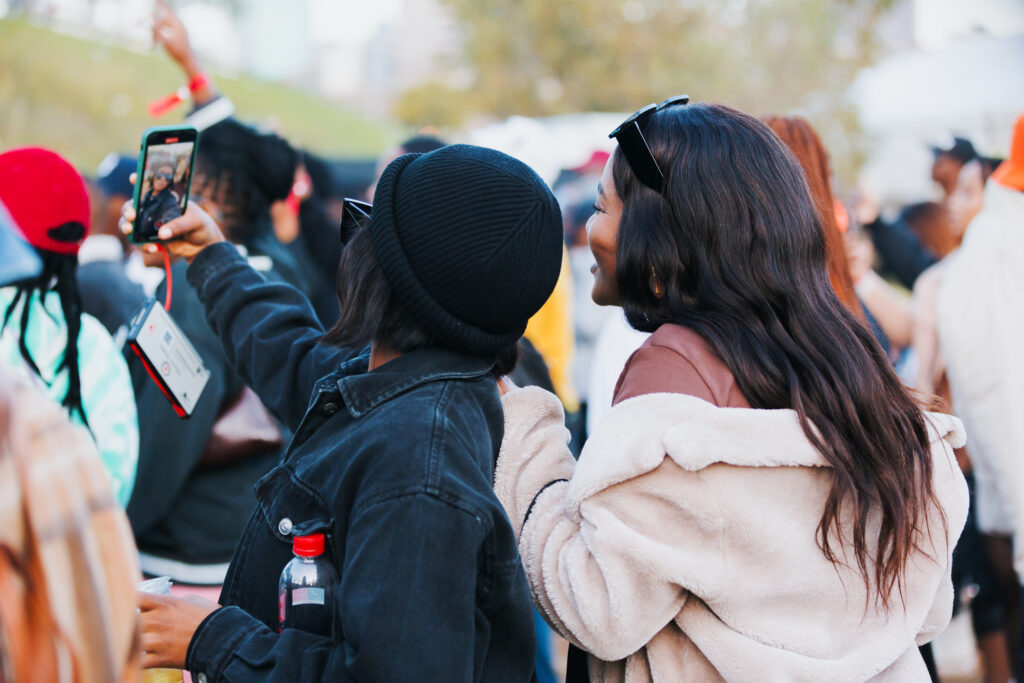 Need to use one of the power banks? You just enter your cellphone number into the tower and wave your hand. The biometric scanner will identify you by your fingerprint and a power bank will pop up out of the tower. You now have a 5000mAh powerbank to use for 48 hours. It's that simple.
When you're done, you can return the powerbank to any Adoozy tower, not just the one it was taken from. The tower will acknowledge the return by stating 'battery successfully returned."
Where can you find a tower? Adoozy is powering up all your favourite festivals and grooves. They've partnered with Bacardi Holiday Club, Sunday Roast, CottonFest, and Genesis All Black thus far. It's a match made in uninterrupted entertainment heaven. They'll also be at several upcoming events during the year including the Durban July, keep your eyes peeled to their social pages for updates.
Beyond the groove economy, Adoozy is in several malls across the country. Sandton City, Rosebank Mall, Gateway, and Canal Walk all have Power Towers situated in them for maximum convenience. Adoozy has also partnered with Massmart and has Power Towers in 22 Game stores across the country. If ever you're unsure of where to find one, the app has a map feature that locates your nearest tower for you, allowing you to stay connected for longer.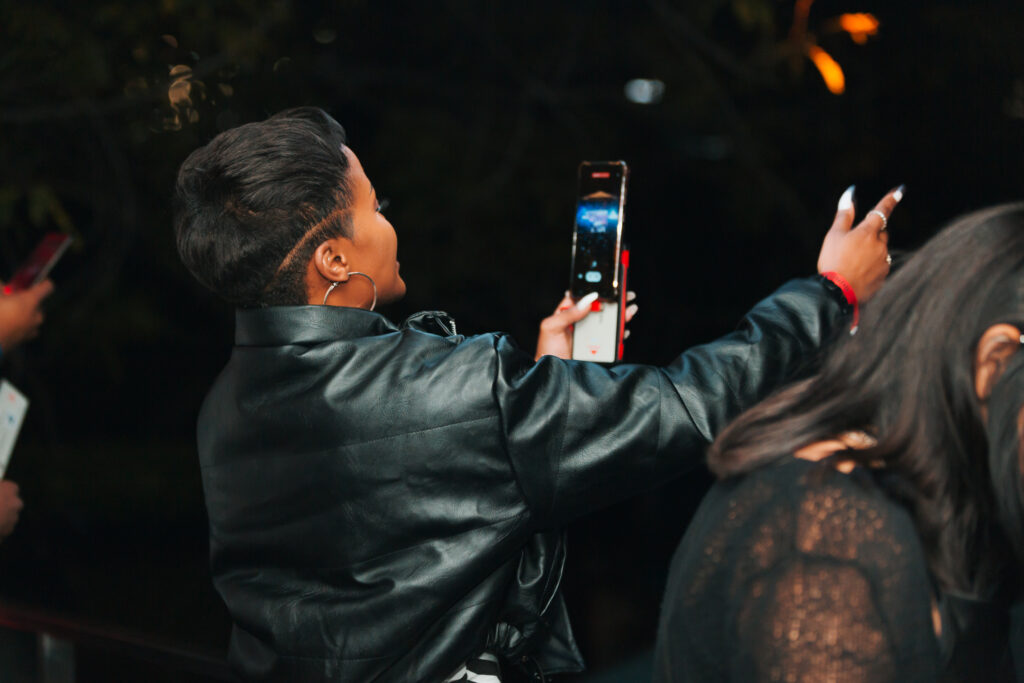 Adoozy conducted a study recently that found a significant portion of young South Africans check their smartphones at least 30 times an hour. Almost 40% said they'd rather skip meals for the day than run out of phone power, while almost a third reported that they fall asleep with their phone every day.
We're a generation for whom our phones have become an extension of our hands, for a myriad of reasons. We work, study, and play on the devices but they've become lifelines for transportation and security purposes too.
Some of the other takeaways from the study include:
More than 80% surveyed said they consider themselves "addicted" to their phones.
At least 40% of respondents said they need to charge their phone at least twice a day, with almost 30% saying three or more times a day.
Most said the worst time for their phone battery to go flat was while at a party or event.
About 77% said they feel the need to reply instantly to messages.
About 33% reported running out of data at least once a week.
Almost 60% reported that if they are left without their phone they feel anxious, unsafe and vulnerable.
Having your phone run out of power isn't just an inconvenience, it can completely change the trajectory of your day. How much would powering up with Adoozy cost you? They're currently running a campaign where rental of the power banks is free to use for rentees, the only cost involved is a one-time sign-up fee of R39.
The powerbanks should be returned within 48 hours and if they aren't you will be charged a late return fee of R18 per day. The power banks are about the same size as the average smartphone with Apple lightning, micro USB and Type-C USB cables. No cash, no cables, no battery? No problem. Adoozy's got you.
Stand a chance to win one of three R1,500 cash giveaways by Adoozy. All you have to do is sign up to the Adoozy Power network here and enter your details for the competition here. Once we've confirmed that you've signed up to the network, winners will be announced on Friday the 24th June.