Words by Joey Drumz
It would be hard to argue that there's been a Hip Hop artist in recent memory that's won over the hearts of South Africa and parts of the world at the rate and magnitude that Nasty C has done in 3 years.
Since his early 2015 Price City Mixtaperelease, Nasty's been at the forefront of hip hop conversation. From veteran co-signs to chart topping local and international singles, his calculated and composed demeanour as a person is mirrored only by his career trajectory.
Having carried himself from relative obscurity to success, Nasty's story is well documented through his music and dude's rap-heavy style has been a major part of his broad appeal amongst listeners and peers alike. In the now famous intro to his debut album, Bad Hair, Cassper Nyovest said "Nasty found us chillin in the rap game… we were just putting out hits… nobody was tryna prove that they could rap" and that statement alone could probably stand as testament to his music Since Day 1.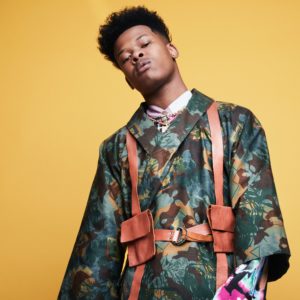 Fast-forward to 2018 and Nasty has delivered his sophomore follow-up to Bad Hair, titled Strings & Bling. With the first album having given us a peek into the inner workings of Nasty's mind during his adjustment to fame (along with the perks and problems that come with it), he spends the majority of this one taking stock of everything that's happened to him and appreciating the good along with the bad.
Contrary to his debut, you immediately get a sense that he's finally comfortable with the life he's created and the people around him. The conversation he has with God on the opening record serves as a precursor to a recurring religious sub-theme you can hear throughout the album.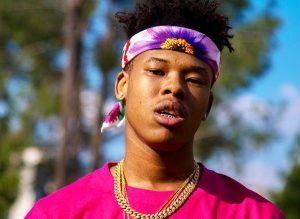 The mood is one of gratitude and acceptance while also touching on the things that troubled him in the past. The noticeably significant lack of features gives the impression of someone who felt like directing as much of his story as possible and because of this, Strings & Blingplays out like a modern-day coming of age story detailing his journey into adulthood. From his battle with suicidal thoughts on the album's title-track "Strings & Bling", trust issues on "Another One Down", tales of self-acceptance on the infectious "Legendary" and even his tumultuous relationship with an unnamed love interest on "SMA", Nasty opens up about the multiple layers to his almost hermit-like persona in a way we didn't get to hear on Bad Hair.
Sonically the album is especially impressive. Aside from dope production assists from Gobbla, Tweezy and Nasty himself, his writing ability sees the most growth and gives you a sense that he's found a way to mesh his need to use music as a form of therapy with the ability to turn good stories into commercially-viable singles.
Overall,Strings & Blingis a well-crafted thank you note to all the people play an important role in shaping his life (Strings) as well as a playful celebration of the things and moments that make him the happiest (Bling). Not taking anything away from the importance of Bad Hair, but the follow-up album is immediately better than its predecessor and gives you a real feeling of anticipation for future projects from the 21 year-old rapper as a new C-eason in his story unfolds.