If you ask the organisers, they'll tell you that A'Rise by Heineken creates shared experiences while highlighting individual scenes, and the bright minds and talents that power them. Testing that theory is a matter of attending the event and experiencing all that it has to offer. The experience did not disappoint.
Highlighting individual scenes means giving as much attention to niche artistry as is given to more mainstream acts. Bringing in Tobe Nwigwe was a masterstroke in the decision making here. Tobe is a Nigerian-American artist whose performances tend to leave you wanting to pass around a collection plate around by the end of it. The logistics of attending to an entourage that large must have been quite a handful for the organisers but it was worth every arrangement made.
Tobe has a very expansive use of the stage, with a live band, backup singers, and the Black Angels Collective, his troupe of twelve supporting dancers, giving life to every inch of it. If you made your way to A'Rise with the intention of seeing any one of the incredible acts who took to the stage before him, you left it as a fan of his. Tobe typically performs with his wife and artistic collaborator, Martica "Fat" Nwigwe. The two feed off each other effortlessly and the family dynamic feeds into everything he does. As he made his way down the ramp at A'Rise and the stage transformed into a mint green explosion, Fat made her way soon after, joining him as they began the show.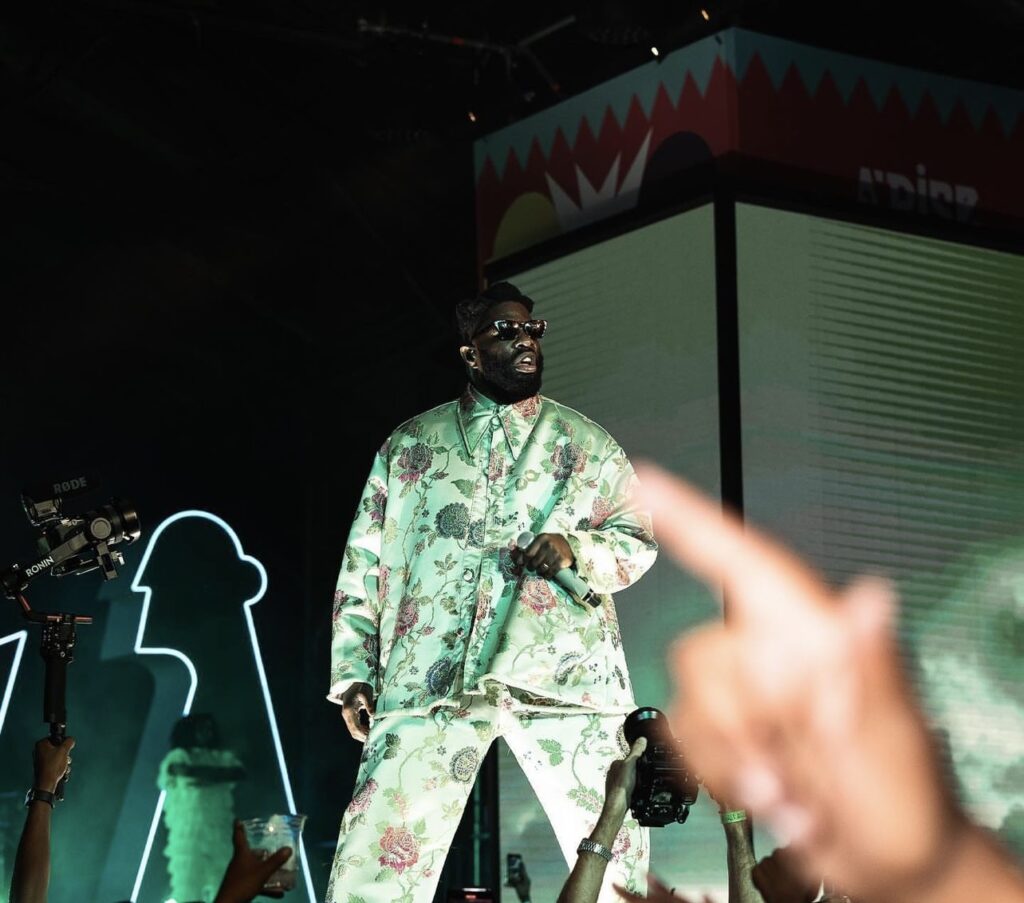 Deliberate about the visual presentation you receive when encountering his work, Tobe's set build feels like a moving, breathing, sensory-encompassing art installation. Which isn't to say that it's rigid and stuffy – far from it – he simply brings you into a world created by himself and his collaborators, determined to have you moved by it. It's hard not to feel moved in the way a gospel performance sometimes does because Tobe's Catholic upbringing and relationship with God guides the spiritual element of his music and performances. In a world that has seen stage shows devolve to artists simply walking up and down the length of it and screaming lyrics into a mic, Tobe's curation is much needed.
Tobe's performance wasn't the only one that left you breathless. Kelvin Momo took to the decks just before him and the king of private school piano did not disappoint. Kelvin has garnered an almost cult-like following with supporters not only hyping up his work and releases but defending him and converting any possible non-believers. The belief is warranted. Momo's arrival at the DJ decks was met with a roar of believers backing him up and continuing the hype train throughout his set. He masterfully took us through new releases interspersed with classic house jams, and occasionally having lyrical separates float across a piano beat with finesse.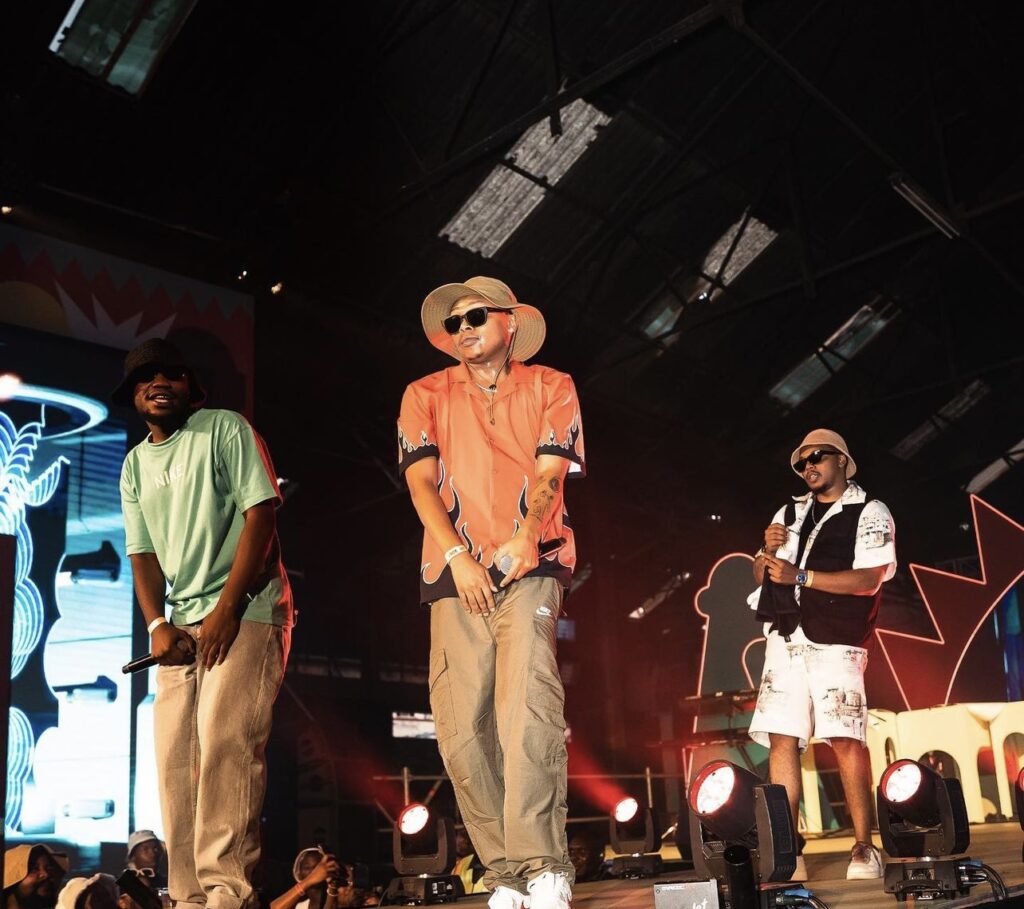 Ami Faku brought the house down with some of her biggest hits; "Into Engawe", "Asibe Happy", and "Abalele". Before her, A-Reece had the hip hop crowd in a headlock in what has continued to be a marvel to witness throughout his career. Sun El Musician, Kooldrink, Jay Jody, Marcus Harvey, Insertcoinz, International Pantsula, and Frigid Armadillo rounded out the artist lineup in a real balance between hip hop, house, amapiano, and indie artistry. Outside of the music, BROKE and Float Apparel were available for sale, there were a number of food trucks on site, and it was an all round good time.
A'Rise heads to Cape Town this weekend in the second instalment of the series. If it's anything like what we've experienced at Steelworks in Joburg, the event at Cabo Beach Club is sure to be one for the books.