Each time I see the word "broke" I'm transported to the skits interspersed through Kanye West's sophomore, Late Registration. For anybody that's unfamiliar, they chronicle the comings and goings of the Broke Phi Broke fraternity that loudly declare "Don't spend no money, don't got no clothes, aint got no cars, aint got no hoes. WE BROKE."
The South African collective might not share all the attributes, but have some of the sentiments. They BROKE. Well, they were. And that's how the story began.
"So Broke started when myself, my cousin, and a group of friends realised that there was not enough representation for people that were coming from where we were coming from. So how can we try and change that? How can we contribute to the scene so that it does cater for people like us? Everything was based on a shoestring budget and that's how the brand came about," says Andile Dlamini, Creative Director of Broke.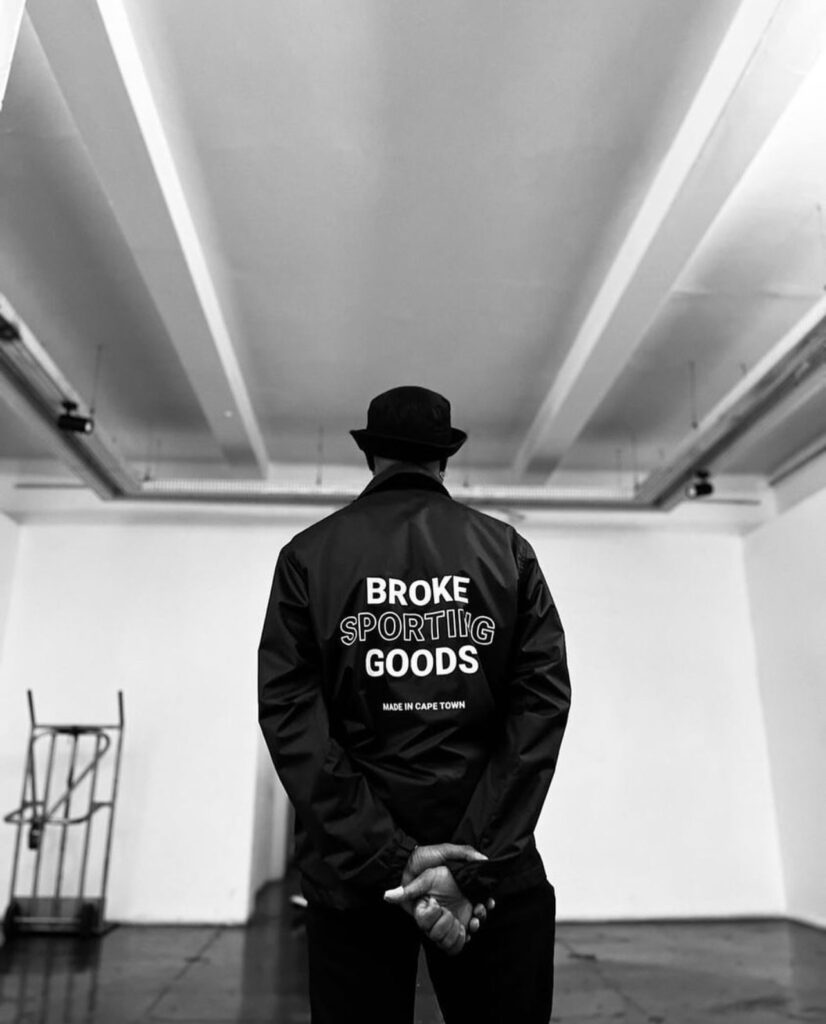 The collective of five Broke Boys took a negative concept and turned it into something positive, saying "BROKE is for all the rebels, the misfits, the youth, and all those who try to overcome incredible odds to achieve bigger dreams." A streetwear label and lifestyle experience was born.
"BROKE combines elements from the past, present, and the future to give the youth its own definition of the current. We want the brand to transcend through the bounds of race, nation, sex, gender, and culture because being BROKE is being rebellious over konforming to expectations," their manifesto goes.
What presents as a brand is actually more of a collective of close friends bringing us into their world of authentic experiences, quality streetwear, and a community of culture. The clothing label is mainly comprised of staples like t-shirts, caps, and hoodies but they've become more of a rubberstamp of authenticity than anything else. The label has made its way from the streets of Cape Town to the Joburg scene, building something special along the way.
They've also recently partnered with A'Rise by Heineken, the multi-layered platform that gives tastemakers the opportunity to connect with rising talent within music, fashion, and art in SA. For this platform, they'll be creating a limited-edition capsule, available at the launch event.
"One thing I can say is that you can't do anything by yourself, you always need to look outside your surroundings as collaboration is very important. I feel like collaboration has been a big part in growing the brand. Because more than anything our brand is based on community, it's based on working with people around us."