The South African Music Awards took place this past weekend with the 'industry awards' being held on Friday and the main event flighted on Saturday night. Hip hop was the biggest winner with Kwesta taking home six awards in total; equaling Zahara's record for most awards won in a year by a solo artist and also making him the most awarded rap artist in SAMA history.
Kwesta is more than deserving of every accolade that is bestowed upon him. With his introduction to the music industry in his teen years, the public has seen both him and his career mature into the masterful impressions that they are today. His lyrical dexterity in vernacular a feat so impressive, in the current hip hop landscape akana ntanga; he has no equal.
With the release of his third album (DaKAR ll) and one of the biggest songs of 2016 (Ngud), and possibly a smidgen of naïveté from the general public, we expected the awards shows to be a reflection of that success and honour him with a win, or two, or four. He walked away empty-handed at the Metro FM awards earlier this year to the confusion and outcry of everyone who'd witnessed his stellar year. In an almost figurative balancing of the award show scales, the SAMAs had succeeded where the Metros had failed.
The SAMAs, however, are not without an outcry of their own. Around the same time that former SAMA chairperson and current GM and director of Sony Music Africa, Refiloe Ramogase, tweeted on Saturday night "Massive night for @SonyMusicAfrica team! We took a company record haul of 15 @TheSAMAs in one night! Congrats to our various artists!" a video of Babes Wodumo emerged on Twitter decrying corruption in awards shows. Babes had not won a single award this season for her utter domination of the music scene in 2016 with her single Wololo and she was pissed off.
"Everyone saw what happened. It's the same thing that happened at the Metros, it's now happening at the SAMAs. What's happening here in SA is not on. It's obvious that awards are bought. My song can't trend the whole year, there isn't a newcomer like me, I was even nominated at the BET awards overseas but here at home I haven't received not one award? There's no such. Stop playing with us. Continue buying your awards. Con-ti-nue."
Babes' fatal flaw in her corruption arithmetic was that – as stated under section 2A, point 5 of the general rules of SAMA23 – "Unless otherwise stated, awards are presented for album releases." Four of her nominations fell under this rule, which meant that the award was granted on the strength of the entire body of work and not just one single, even if that single trended for the entire year. If the panel of judges adjudicating those particular categories believed that the cohesive effort wasn't as good as that of the other nominees in the category (which, in hindsight, they clearly did), she wouldn't win the award.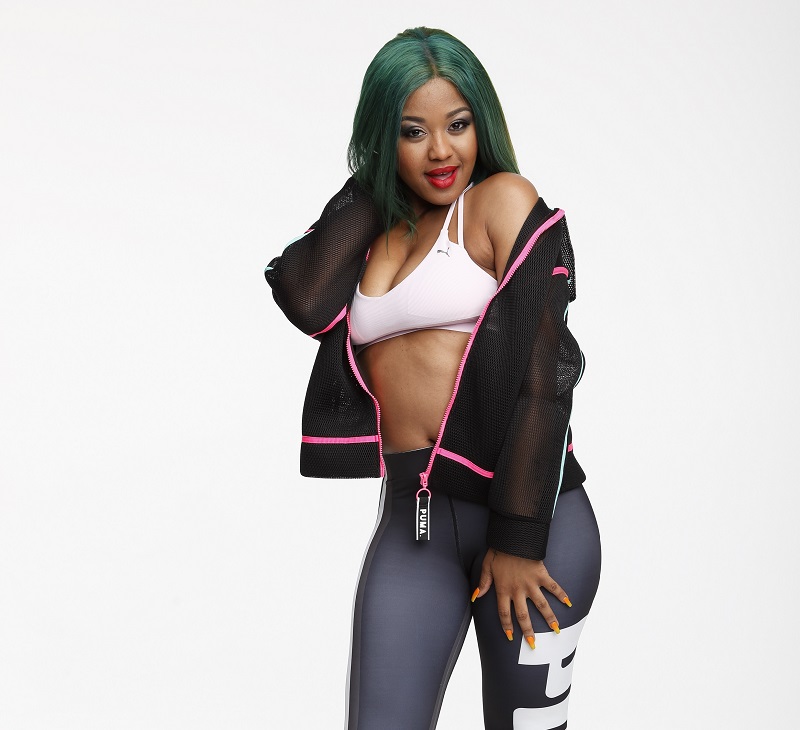 Her only nomination that was under consideration as a single, and not an album, was that of Record of the Year, which was also the only Public Vote Category. When winners are determined by public vote, artists usually invest in a voting campaign to urge fans to vote as the nomination with the highest number of votes wins the award. Winning this award is not necessarily a reflection of the calibre of the song, but is more a reflection of the strength of the campaign. Conversely, not winning the award could have been a reflection of the weakness of her campaign relative to the other nominees. Either way, it's a very real possibility (more than likely) that her statuette deficit at the SAMAs was not a function of any underhanded dealings.
Still, there are glaring discrepancies between public sentiment and award adjudication. What seemed like an obvious win for Babes in the Best Newcomer category was eventually awarded to Amanda Black. One of the ways that this chasm can be closed is by redefining nomination criteria. Black Coffee suggested, via tweet, that "Some categories need no votes they should be based on data collected by the Awards e.g. #Newcomer we all know the best #NC #babeswedumo". When asked what criteria would be used by the awards, he furthered "Data Sir….what makes that artist the best new comer…number of shows, revenue, social media following and more."
Another way to bridge the gap would be ensuring that adjudication panels are as closely suited to the demographic of a particular award's market as possible. Youth and pop culture awards need judges who are young and occupy pop culture spaces, people who live this. If award panels are filled with suits who aren't as in touch with the heart of the target market as they possibly could be, there will be a disconnect. While this may not be the case with the SAMAs, a review of adjudication criteria would go a long way to ensuring the best possible outcome with awards.
My personal indifference to the awards comes from the organisation's history of oversights. Zwai Bala's infamous win in a rap category for a gospel EP was the beginning; I can still remember the shock and confusion as the camera panned to his face in the first live televised production in 2002. His Christmas Carols album was also nominated for Best Rap Album In 2008. Liquideep were nominated in the Best Newcomer category in 2011 off their sophomore album. Just last month, the SAMAs disqualified Nasty C's two videos, Good Girls and Don't Do It, from the Best Music Video category after complaints that they had been aired on TV after the deadline date of 31 January 2017. I say all of that to say this; if I cannot trust an organisation to correctly vet the entries it receives for nomination, how could I possibly trust their outcome to be a true reflection of the country's musical standards?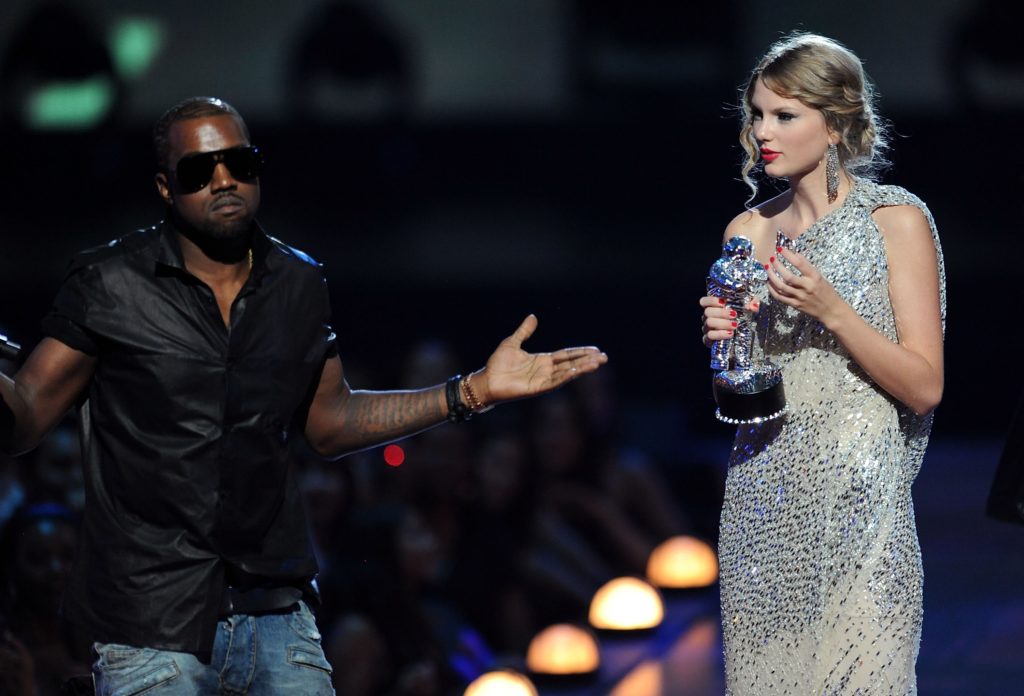 Award show credibility – or lack thereof – is not a phenomenon unique to SA. Across the Atlantic, some of the biggest faux pas have been centred around one of the industry's biggest stars; Beyoncé. Who can forget Kanye Omari West, drunk off all the swigging from a Hennessy bottle on the red carpet, ascending to the stage at the 2009 MTV VMAs to emphatically remind us, after Taylor Swift had just scooped the Moon Man for Best Female Video, that in fact "Beyoncé had one of the best videos of all time!" Crude and arrogant as the gesture was, I believe Kanye was provoked by what he saw as unconscionable injustice.
White-owned media companies in the US have long since exploited the talent of black artists for ratings at award shows (which translate to advertising revenue) and urban cultural influence but not adequately rewarded their excellence with accolades. One of the most noteworthy demonstrations of this have been Adele's upset win over Beyoncé's very deserved Lemonade in the Album of the Year category in January's Grammy Awards. So egregious was the slight that Adele acknowledged it on stage in her acceptance speech and paid homage to Beyoncé's magnus opus. Another was Macklemore's win over Kendrick Lamar at the 2014 Grammys; the artist that appealed to the Grammys' white voting base won over the more deserving and musically superior body of work.
In a November 2016 performance, Mr. West revealed that Beyoncé had drawn a line with Viacom in this regard and refused to perform at the 2016 VMAs unless she was guaranteed the Video of the Year win. In an odd turn of the tables, he was now calling her out for clear political play and not being awarded on merit. That she stood a good chance of taking the award without the demands didn't matter, it was that "sometimes we be playing the politics too much and forgetting who we are just to win."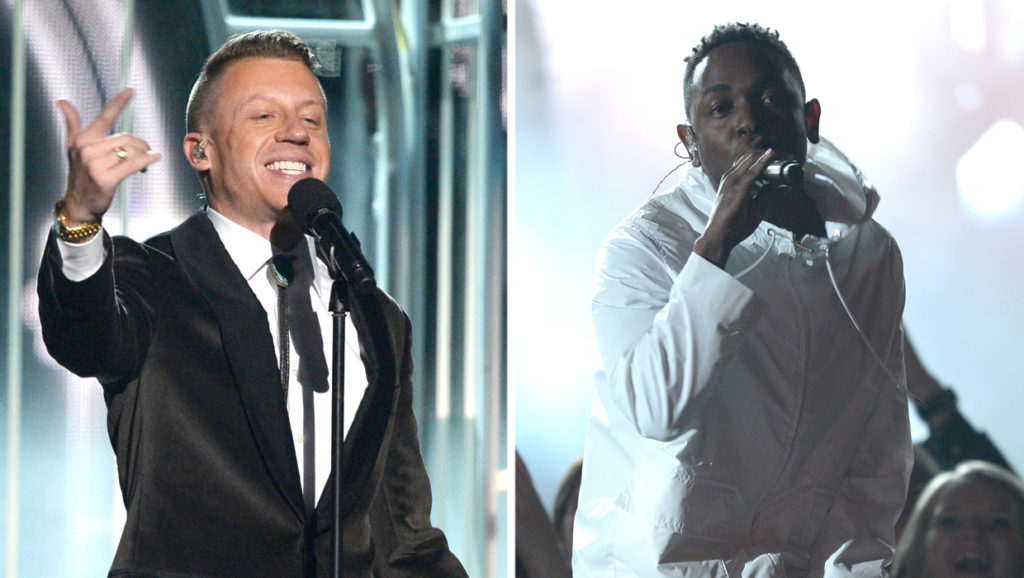 It's my sincere (and probably purist) belief that artists should make music for themselves and for the purposes of their own self-expression than to be held hostage to public perception by catering their output to a specific audience and for the sole purpose of acclaim. Cyril Connolly's quote remains one of my favourites, "Better to write for yourself and have no public, than to write for the public and have no self." If the work is good enough, the following will grow and the real win of accumulating a fan base that will ride or die with you unmasks itself. The Miseducation of Lauryn Hill is a great example of this. Nineteen years later, she's STILL pitching up to performances four hours late but she's STILL selling out shows because of it! So intimate and personal a project, so pure in its oeuvre, that as she grew as a person and an artist through its creation, it commanded the respect and validation of her fans and peers. With it, she became the first female artist to win five Grammys in one night, including Album of the Year. The goal should always be artistic excellence, the accolades will follow.
Validation as an artist is a curious thing. Offered up by your industry peers, it can be an incredibly gratifying exchange but seeking it out from fallible panelists as a barometer of your value as an artist sells yourself and your value as an artist short. In weighing up the one over the other I'm reminded of Zubz's line "I don't win awards, I'm awarded wins."