Words by Tinuke Eboka
September 10th 2019; fashion blogs, websites, twitter streets and hypebeasts alike are ablaze over the announcement that streetwear designer and demi-god to your local skrr, Virgil Abloh, is taking a much needed hiatus. According to doctor's orders, the "hardest working man in fashion" is finally exhausted and in desperate need of a break. And if Abloh stands as a personification of the Age of the Hypebeast, well then maybe we all could benefit from a bit of R&R.
For the past few years streetwear has taken chokehold of the fashion industry. The influence of street culture has had luxury megaliths sending models down the runways in fully branded hoodies and t-shirts which sell out in stores like fresh bagels on a Sunday morning. Personally, no brand better encapsulated the almost dystopic post-capitalist absurdity of the current state of fashion industry like the provocative Vetements. And when, cofounder and creative director to Balenciaga, Demna Gvasalia announced his departure from the brand; I was certain that this marked the end of an era.
So where does that bring us in 2020?
While streetwear continues to be a major influence on the runways there is also a clear shift to a more tailored and sophisticated approach to menswear. The kids have finally had enough of boldly-branded basics. Logomania is out, utility and meticulous design are in. Blazers, suits, silk shirts, and tailored pants in fresh summery colours like lavender and cream popped up in major designer collections such as A Cold Wall, Bottega Veneta and Martine Rose.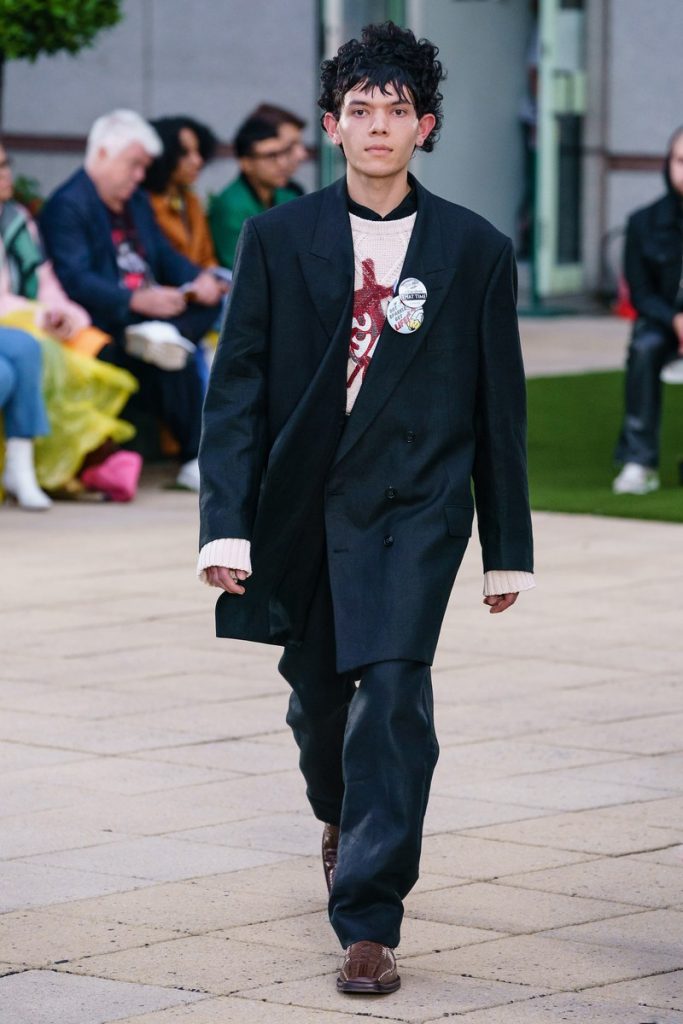 However these tailored looks are not to be confused with the sleek, fitted suit you probably bought for matric ball or graduation. The new silhouettes are all relaxed and slightly oversized. Most looks were paired with sneakers or socks and sandals. If you're trying to be really fashion forward, give mules a chance (I dare you). And in the accessories department, I'm happy to announce "man-bags" are now officially a part of the modern man's get up. Gone are days where merely stacking clouty basics constituted as a "fire outfit". Construction, textile, silhouette and thoughtful styling matter again. So put your favourite drip reseller boutique aside and try yourself out with an Mnisi jacket or AKJP trouser.
Make no mistake streetwear is not dead or dying but merely evolving. It is evident that its influence is still spreading through to the furthest corners of niche fashion tribes and obscure sub-cultures. Dandy gentlemen, minimalist aesthetes and rave kids are not safe from the contagion that is chunky sneakers and graphic tees.
These shifts happen in waves, while some are only just relishing in the rush of copping their first Jordan or hoody with an emblazoned X on the back. The OG hypebeasts and the early adopters of The Culture are changing or, better yet, growing up. Their taste is maturing, their buying decisions are more refined, and the brands who have yet to notice are sure to quickly follow suit. So I guess it's a bit hyperbolic to declare "drip" is out but rather "drip" is being redefined.
I started writing this piece just after the European Men's Fashion Weeks but held off until close of womenswear as a means to bet against my own foresight. And luckily I was right. Womenswear has also seemed to shed its skin of the overly masculine aesthetic. The girls have returned their boyfriends jeans, coats and suits and returned to a more tailored, sleek look while remaining decidedly relaxed. Feminine dresses paired with boots and skinny fit pants underneath waist cinching, broad-shouldered jackets were seen outside and on top of the runways. Aside from the crescent-patterned filled Marine Serre show, the usual suspects such as Off White, Balenciaga and Gucci were mostly logo free and felt way more garment-centred that seasons prior.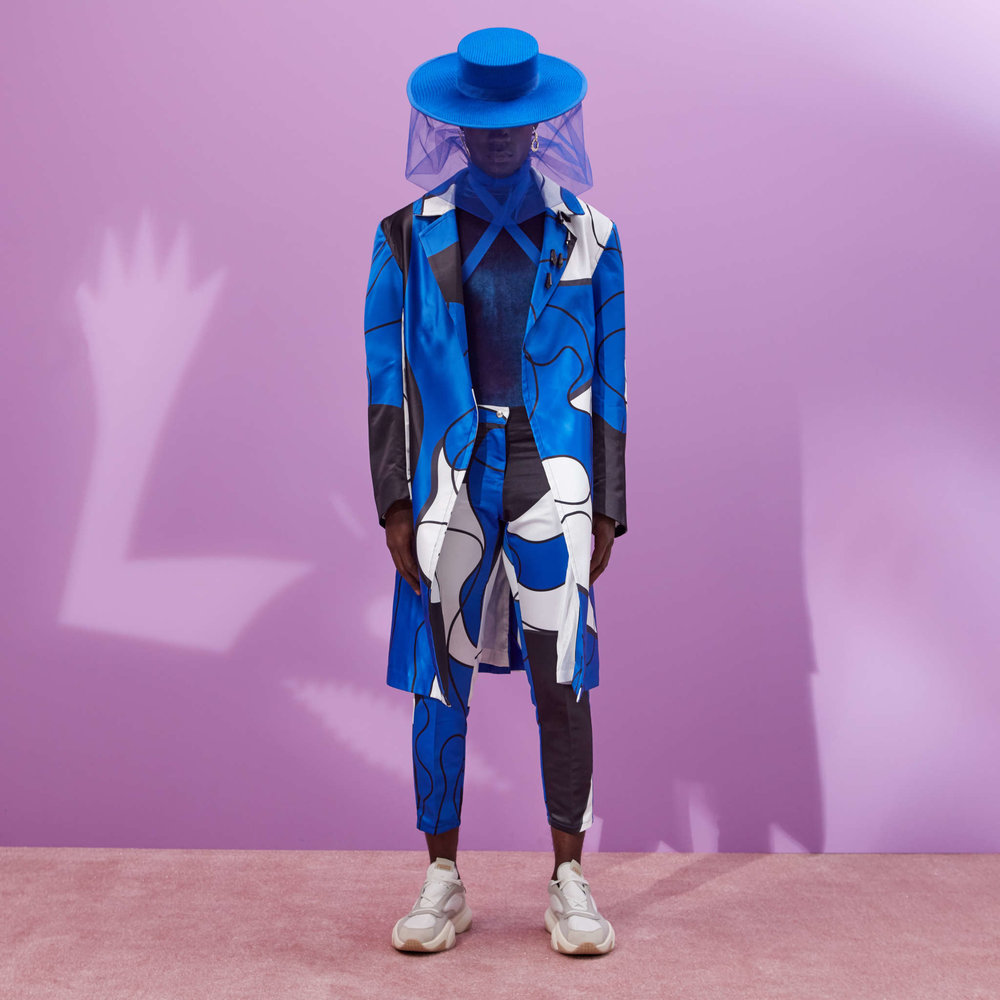 All in all, it feels like the industry was in a toxic relationship with streetwear but now they've gone to relationship therapy and they're finally making it work. I recently listened to popular streetwear podcast "The Dropcast" where editors of High Snobiety sat in with Matt Cohen of streetwear online retailer GOAT as well as Bruce Pask, the Head of Men's at Bergdorf Goodman and Neimen Marcus. They shared the same sentiments on the development and changes in streetwear itself and it's enthusiasts. As I write this piece, GOAT currently has a in-store collaboration with Bergdorf Goodmans. Merely a year ago I would've assumed that this kind of union was to service the mature Bergdorf client who's just discovered hype sneakers, a role reversal of the Trickle Down effect. But now it seems that order has been restored. Young consumers have a revived interest in craftsmanship and storytelling beyond empty hype. Perhaps, all the conversation around sustainability has made people more conscious about their consumption? Whatever it is, real luxury is finally great again.
It's as if Fashion boldly told the streets, "You can keep the chunky sneakers but give me room to be adventurous and creative again," and they actually listened.
God, I love a good comeback story.