Spring is around the corner and Clark & Sons has you covered!
With an industry that is ever evolving and constantly seeing new players in the market, Clark & Sons introduces a new legendary mixer brand that is about to land at an outlet near you, a range of mixers like never before.
Fresh off the shelves, the brand promises consumers a premium product to pair with their premium choice of drink allowing them to select  from a range of premium mixers that include the following variants: Cola, Indian Tonic, Pink Tonic, Lemonade, Ginger Ale, Bitter Lemon, Club Soda, Sugar Free Cola, Indian Tonic and Pink Tonic.
For those living life at full throttle, Clark & Sons invites you to strap in, take a sip and fire up the thrusters with the Flight energy drink, available in two unique energy variants that go well with your Vodka and Gin namely Accelerate, with peach and lavender and Elevate, with litchi and pear.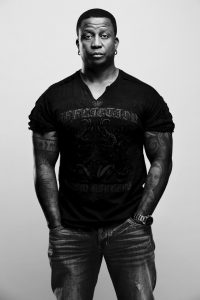 "We are very excited to be introducing the Clark & Sons brand as we saw an opportunity in the market to create something that is authentic and appeals to our level of consumers. We wanted to create a brand that was a legacy and tribute to our family ties, celebrating the love that we have of creating premium brands that are authentic and add value to our consumers," says Lisle Clark, Group Chief Operations Officer.
Launching on the 25th August at Taboo, Clark & Sons is a range of mixers for consumers who are looking for something extra in their drink of choice.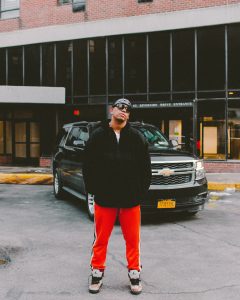 Clark & Sons pairs perfectly with all local and imported spirits. Each of the variants are of exceptional quality and gentle on the palate as premium refreshment alternatives.
"We are proud to say we have something greater to offer that nobody else has. We are thrilled to be entering a territory with a brand that will offer consumers so much more," adds Group Founder and Chief Executive Officer, Ken Clark.
Starting off in Johannesburg, the launch event will be headlined by SA's entertainment heavyweights including powerhouse DJ FRESH, hip hop royalty DA L.E.S, leaders of the new school 2 LEE STARK, STEPHEN OF KENT, CHUCK TAILORED, FANATIC, SANDISO, VATO KAYDE and the legendary KENZHERO. The multi-talented MOOZLIE will play host for the evening ushering consumers to a truly authentically Clark & Sons experience.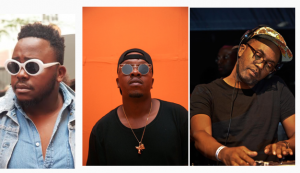 With the countdown to spring underway, there could not have been a more perfect time to launch Clark & Sons legendary mixers. So next time when you are out and about, be sure to ask for Clark & Sons by name and experience Absolute Premium Pleasure
Follow Clarks and Sons on social media for more info and updates: Facebook ClarksandSonsZA, Instagram @ClarksandSons_ and Twitter @ClarksandSons_.
COMPETITION: We're giving away 10 x VIP tickets to the Clark & Sons launch taking place this Saturday. To stand the chance of winning simply tell us where the event is being held. Leave your answers in the comments section. Winners will be announced on Friday morning.