What
Cutting the Wax is a series of live recorded sessions aimed at exposing local Durban musicians. Conceptualised and produced by Paul Jones and Ryan van Rooyen (Roots Up), the goal of these sessions is to expose 031 talent to a wider, online market, as well as provide the artists with high quality audio and video recordings of their performances that they can add to their portfolio.

September sees Cutting the Wax launch Season 2, with a full line up of Durban's freshest acts. We now also include a short fire Q&A with the featured artist that goes live after the last of the three performance videos.
Where
All the sessions take place at Durban's iconic Khaya Records. Khaya has become a hub for young musicians recently thanks in part to initiatives such as these. Go to Khaya any day of the week and you'll more than likely bump into one of Durban's rising stars, perusing records, planning their next project, or just chilling out. The venue has also played host to some of SA's top performers including The Muffinz, Medicine Boy, The Sun Xa Experiment, Madala Kunene, Sibusile Xaba, Albert Frost and Diamond Thug to name a few.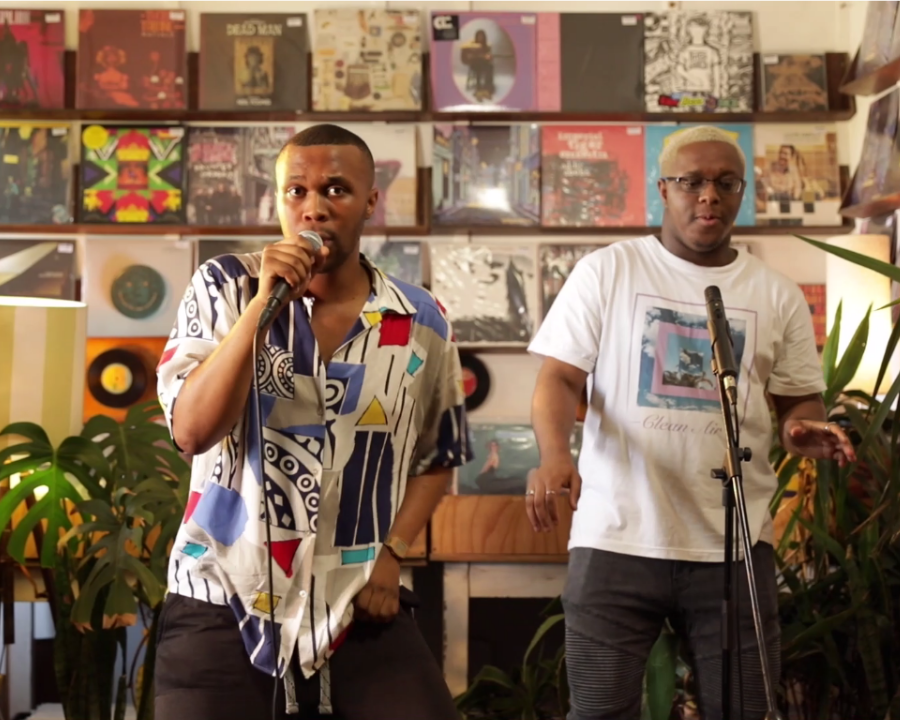 Who
This month out featured artist is ByLwansta. ByLwansta is an alternative Hip Hop artist that has a strong emphasis on lyrical content. Starting from humble beginnings in the small town of Kokstad, ByLwansta has grown from strength to strength. His career has featured highlights including being the first SA artist featured on COLORS, performances at Back to the City, Zakifo Festival and Hipnotik Fest, a SA Hip Hop award nominated mixtape and a countless press features including a Hype Mag cover.

2019 has seen the rapper relocate to Johannesburg, perform in Paris and Berlin, release the highly acclaimed SPIJØNGET: Chapter One, feature on the title track for Universal TV's Bulletproof and will soon be off to the US for the month long Onebeat programme. All this while still performing at a host of local events including Feel Good Series and Koolin in the City. With the artist already giving hint to SPIJØNGET: Chapter Two via his social media, we are excited to see what the future holds for this SA talent and are proud to have him as September's Featured Artist on Cutting the Wax.

We will release three tracks featuring ByLwansta over the next three weeks on Fridays. Kickstand is the first of three videos and features PATFROMTHESLUMS
Watch it here: