Studio David Laport is a well known name in Dutch fashion. Having shown ready-to-wear collections at both Amsterdam and Paris Fashion Weeks, he's designed the dress worn by Solange Knowles to the 2016 Met Gala and Rihanna's Crop Over costume in 2019. He's also won a number of awards in textile and sustainability initiatives for his imaginative creations with various materials.
It makes all the sense in the world to carry this imagination over to a denim capsule collection that G-Star has commissioned from him. The pairing came from the potential to make a true statement with a contrast between G Star's raw aesthetic and Laport's delicate creations.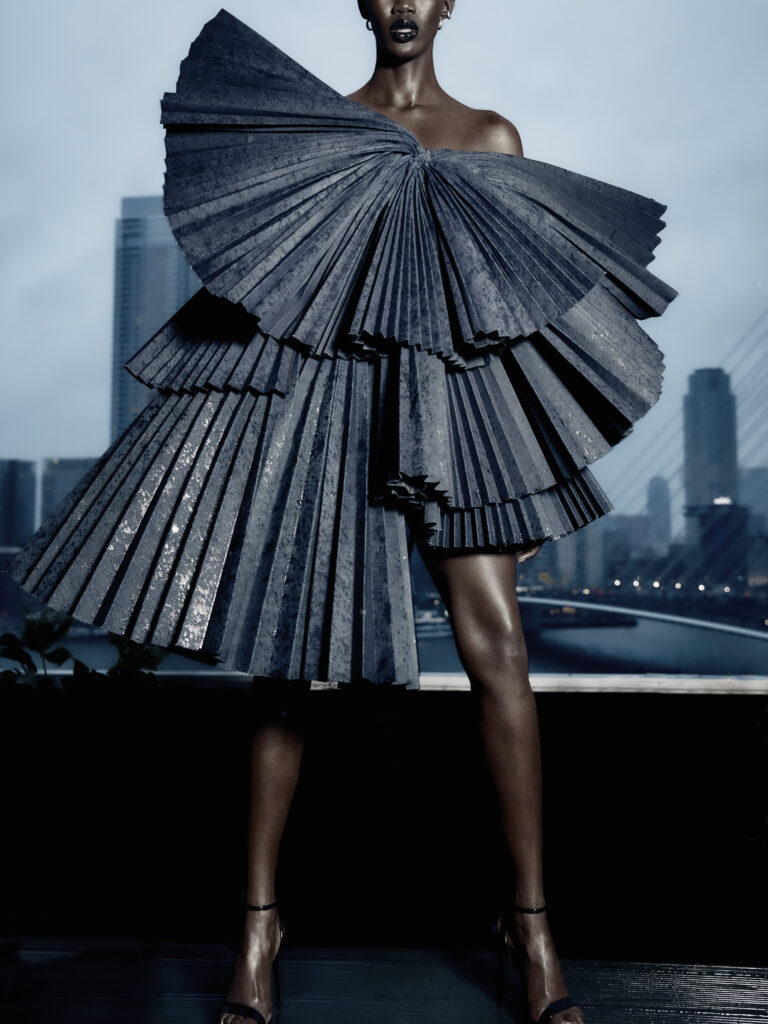 With this in mind, Laport created a fashion forward dress that highlights contemporary couture design. Created in premium Japanese selvedge denim and tulle, the short dress epitomises festive evening wear, where volume meets sophistication alongside intricate details. Handcrafted in Italy, Laport's signature pleating technique features throughout the garment.
Following this, the ready-to-wear piece is a wearable translation of the couture dress. The pleated bow-top makes for a strong but feminine style, perfect for the woman who dares to make a statement. Also created in premium Japanese selvedge denim with tulle, the classic bow will be reconstructed into a modern evening wear staple.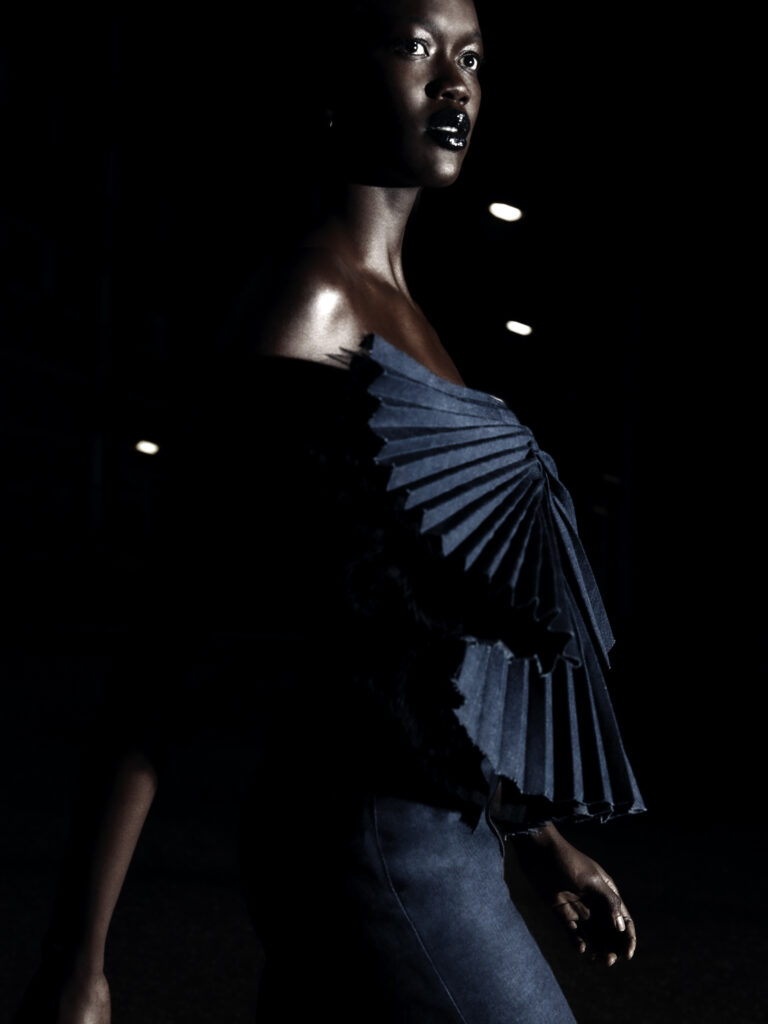 "When you make one-off pieces, there needs to be a full circle story. It's very important to what I do. 'Denim After Dark' was about this city vibe, you know, also this G-Star feel, a bit raw. The location was perfect – we shot in Rotterdam. I really thought it was important to make a contemporary, modern statement featuring the ultimate cool girl. I asked the talented [South African] fashion photographer Walter Pierre to shoot and he was such a great addition to our story," the designer said of the capsule.
The G-Star RAW x David Laport collaboration will launch on the 7th of February. The limited-edition ready-to-wear top will be available from the 7th of February at g-star.com