Musical idolatry is a fickle thing; faced with your role models in the flesh, the idea that you held of them in awe may turn out to be one cloaked in the emperor's new clothes. Didintle Mothine joined the second season of the rap reality show The Hustle intent on impressing his rap elder statesmen, and left a bit more disappointed than delighted. "With The Hustle, I got humbled a lot. And I had to kind of find myself, and I had to kind of find that perseverance somewhere in myself. I had to grow that thick skin."
Ejected from the show after not having presented a verse in a battle round, he turned that moment into a lesson. "When you're a kid and you're coming up and all these idols and everyone is there [on the show], and I was a AKA fan before everything, right? So when I went there, I was still an AKA fan. So I wanted to hear what he thought of my stuff, just naturally as a kid. But you kind of learn that validation is poison.So for me, I went through that, and I kind of had to go back home and find myself. It was a bit of a weird period where I was like, I don't ever want to rap again."
Cloaked in the familiarity of what drew him to the genre in the first place, going back home proved to be exactly what he needed to draw him out of the slump. "I was really rapping, I was going hard, I was singing, just to kinda prove to myself that AKA made a mistake, you know what I mean? The music was fun, and it was the first time I was really recording and having fun and just, you know? What started out as 'I have to prove to AKA,' by the fifth song was just like 'dude, this is an amazing song. I don't care who says what. I kind of had to go home and I went through a period where I had to find myself and I think everybody needs that place of solace."
The show wasn't all bad. Befriending Manu Worldstar after meeting him on the show – having heard of him through Luna Florentino – was one of the positives that he took away from the experience. The four artists that make up Punchline Media forming a brotherhood of sorts in the aftermath of the show fuelled each other's fire and added to the way each of them grew in the industry. As the head honcho of the label, he credits Shingai Darangwa's savvy and structure for their growth.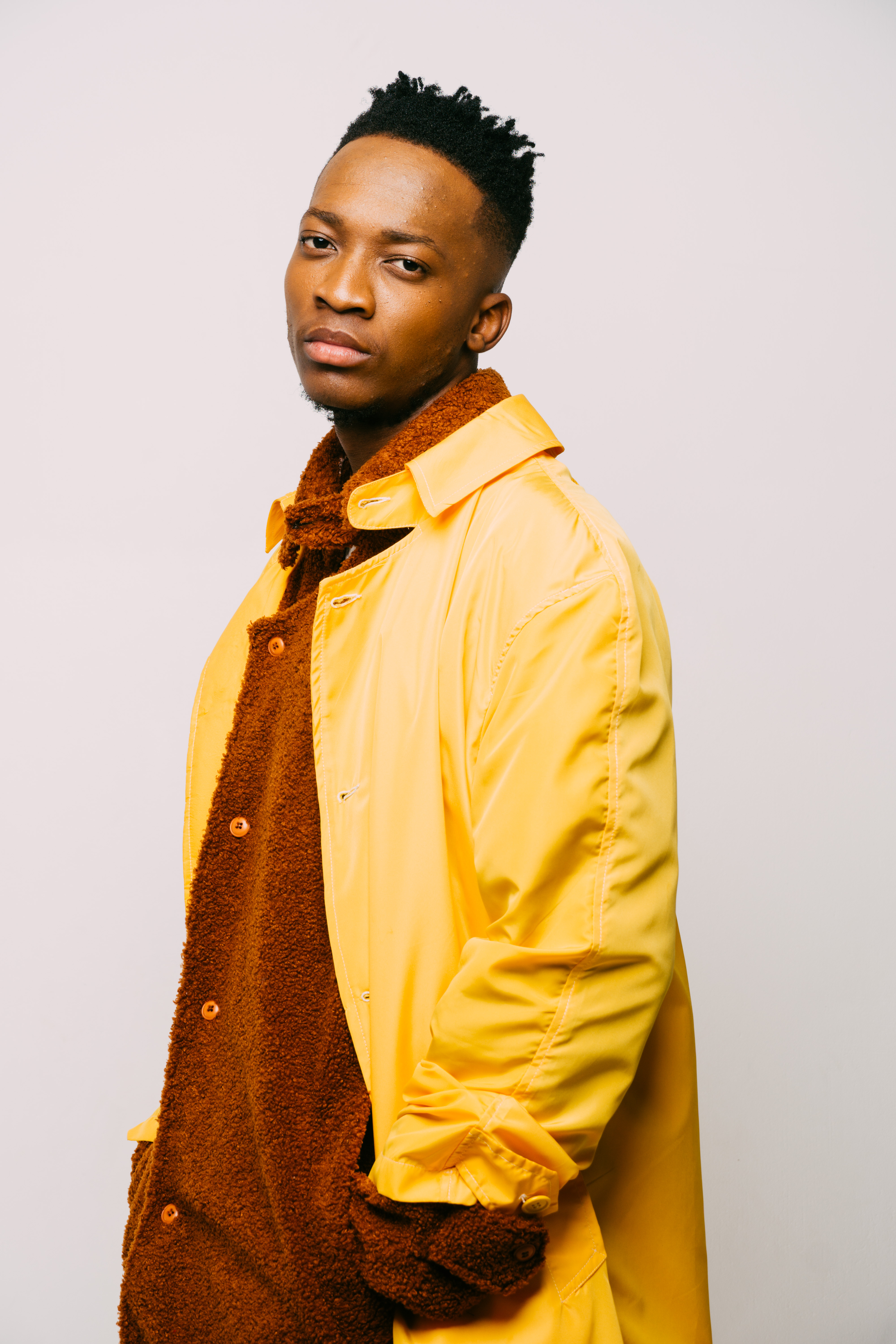 "He makes it work. In 2017 we were in a lot of spaces that people didn't expect us [to be] in. And because of that we'd do a lot of interviews; Slikour or whatever, you know? You could do gang interviews because we always stood out from the rest of hip hop fraternity. So yeah, we didn't even know it at the time, but we were doing media runs." He adds, "He's played a huge role in getting our names out there and getting our faces out there, so I'd attribute a lot to him."
In choosing a reference point for the group's cover, I went with one of the most iconic hip hop magazine covers of all time; the Vibe 1996 Death Row cover. Being a young rap label, parallels can be made with their talent. The arguable Punchline point of departure in avoiding the pitfalls that hallmarked Death Row's demise is in the structure of the organisation; their discipline. Dee underlines it with the group's sheer hunger for success. "We're musicians, you know? And that's very important to get across. Like, this is not a lick for us. This is not a jumping board to another profession. This is really… this is it."
It's that same determination that had him blowing up Kwesta's phone for a week straight after he left the show and Kwesta expressed interest in working with him. That led to the two collaborating on Dee's biggest hit, "Flex Life."
That determination also had him standing up to his dad and insisting on studying in Joburg to follow his musical dreams instead of the University of the North West on a cricket scholarship. "I was a good cricket player but I knew that I'm a better musician." His dad's scepticism not entirely assuaged, he says their relationship has grown stronger in the process. "He calls me more, you know, he texts a bit more. And I just think it's just out of realizing that my firstborn son is gone, so I need to catch up with him. So he doesn't fully understand [my lifestyle], but I just think he knows who he raised and he knows my morals and my ethics."
Drawn to rap because of J.Cole – "I still borrow a lot from J Cole. J Cole has the simplest hooks and then he'll just kill you with the words. It's always been his structure. So that's what I'm trying to do more of" – Dee XCLSV finds a lot more meaning in learning from the greats. Not always going the way he anticipates it to, the best compliment you can pay your idols is by taking that influence, levelling up, and turning them into industry rivals. Strong of character, and certainly not lacking in talent, Dee XCLSV is on his way.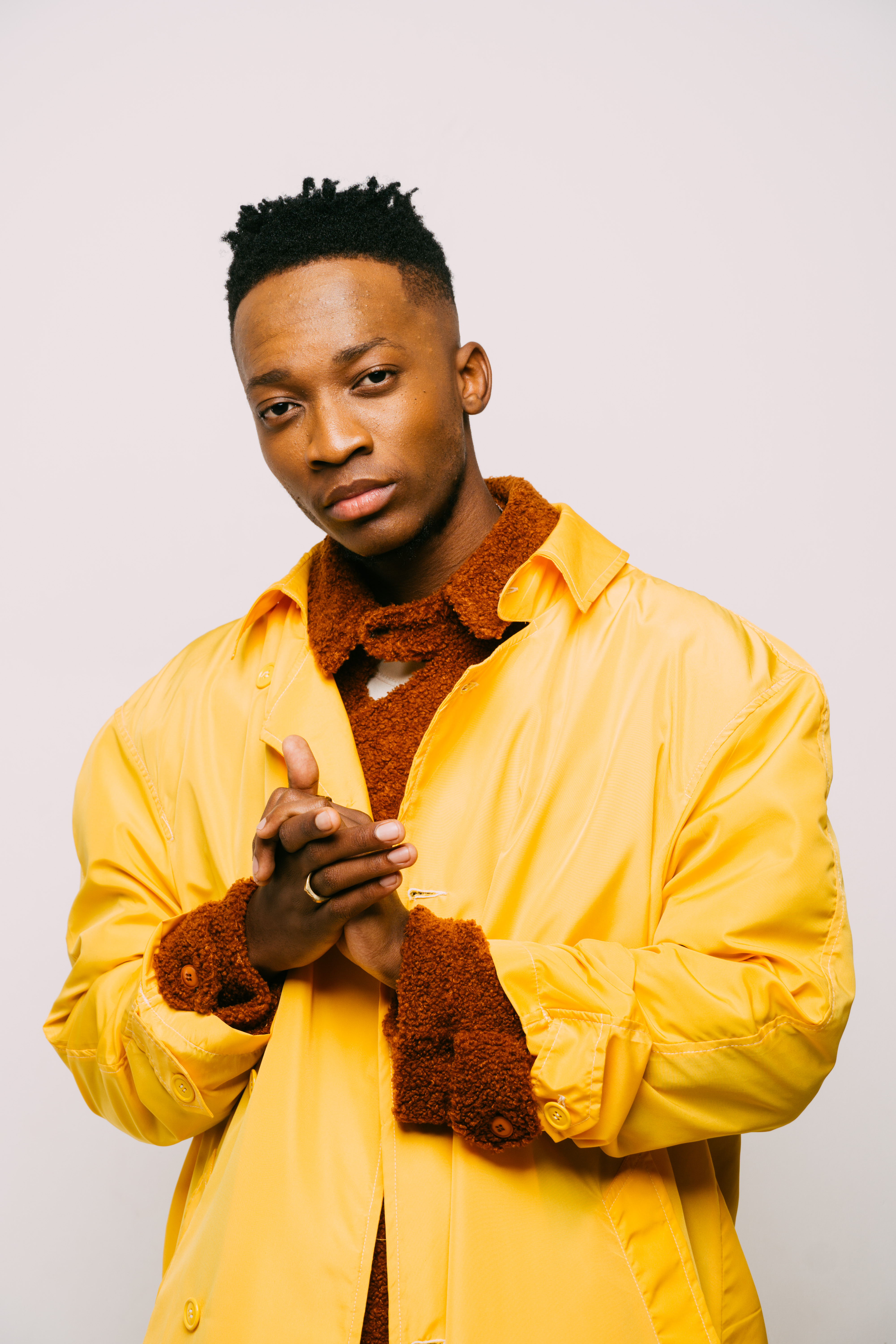 Photography: Khabazela "Artvillain" Mahlangu
Styled by: Amy Zama of DNA Styling Agency
Cover design: Mzo Gcwabe